A teardrop-shaped Christmas hanging decoration crocheted from cotton yarn
A teardrop-shaped Christmas hanging decoration crocheted from cotton yarn
This teardrop-shaped Christmas hanging decoration is crocheted from cotton yarn using a No. 2.5 crochet hook with a leather strap for hanging. The Christmas hanging decoration is approx. 8.5 cm high. When complete, it is decorated with embroidered details made with Lurex gold yarn.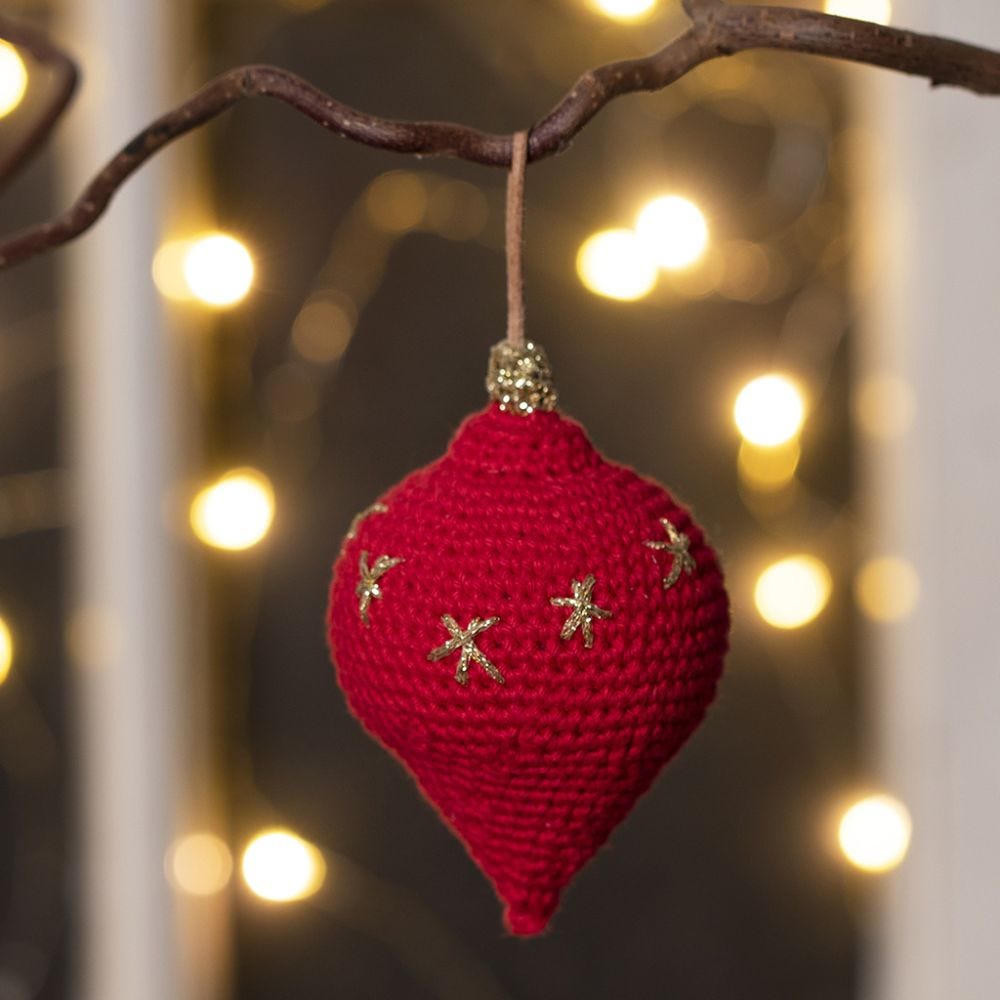 How to do it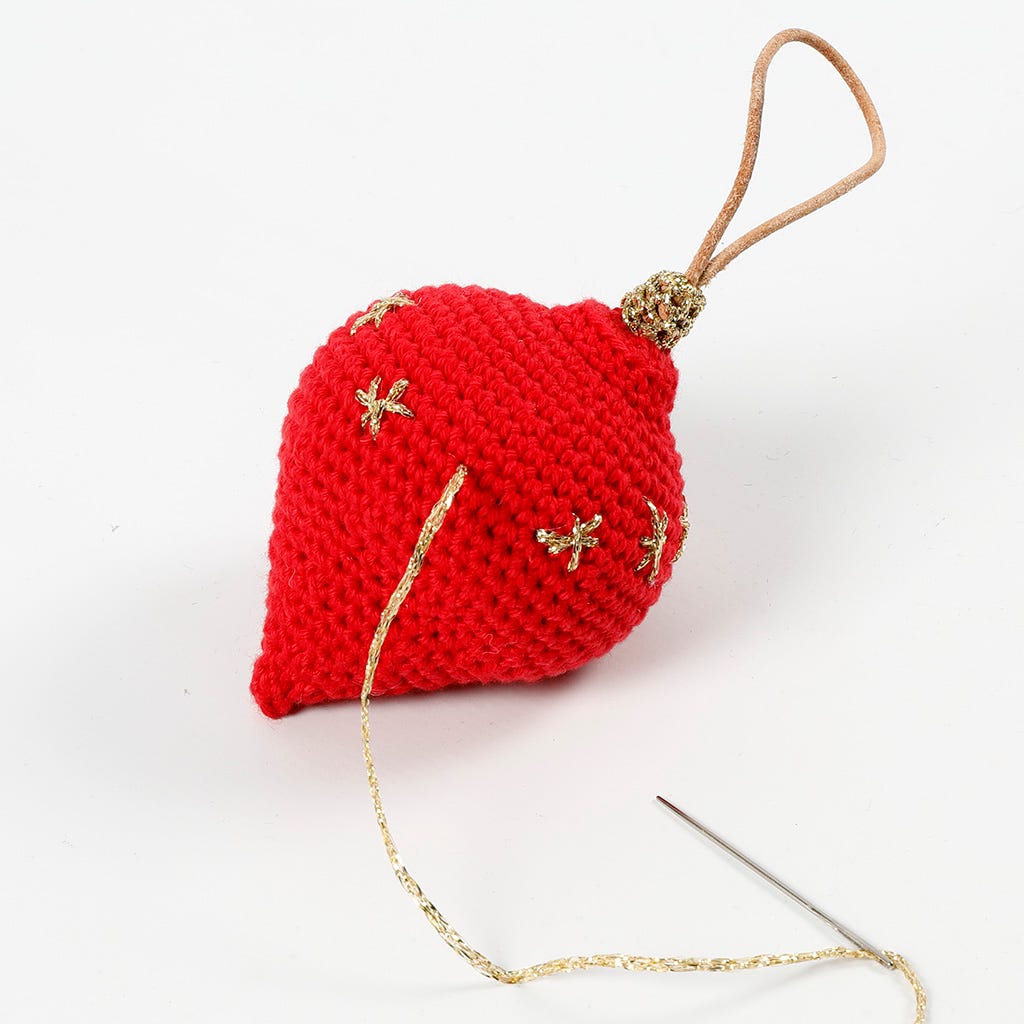 1
Embroider details onto the Christmas hanging decoration using Lurex gold yarn. The embroidered star pattern is available in the crochet pattern.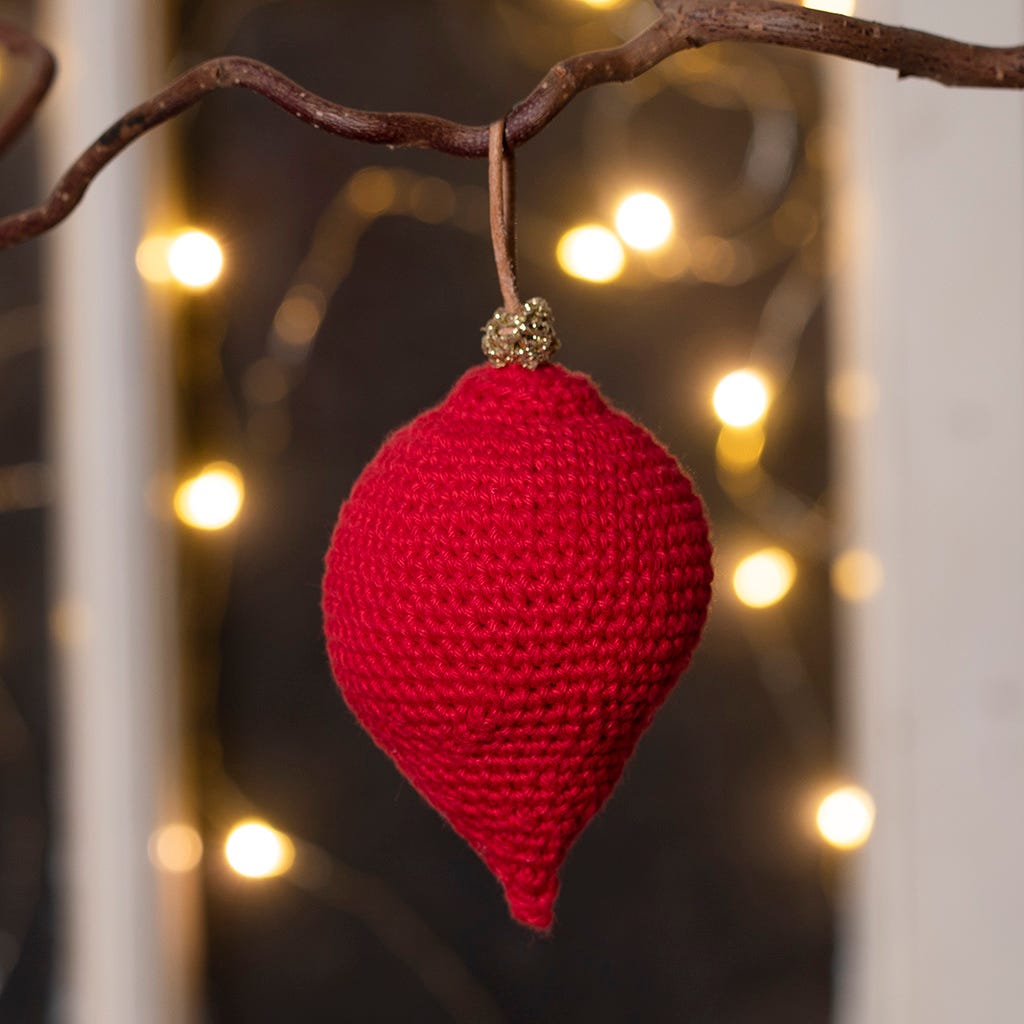 Another variant
The hanging decoration without embroidered gold details.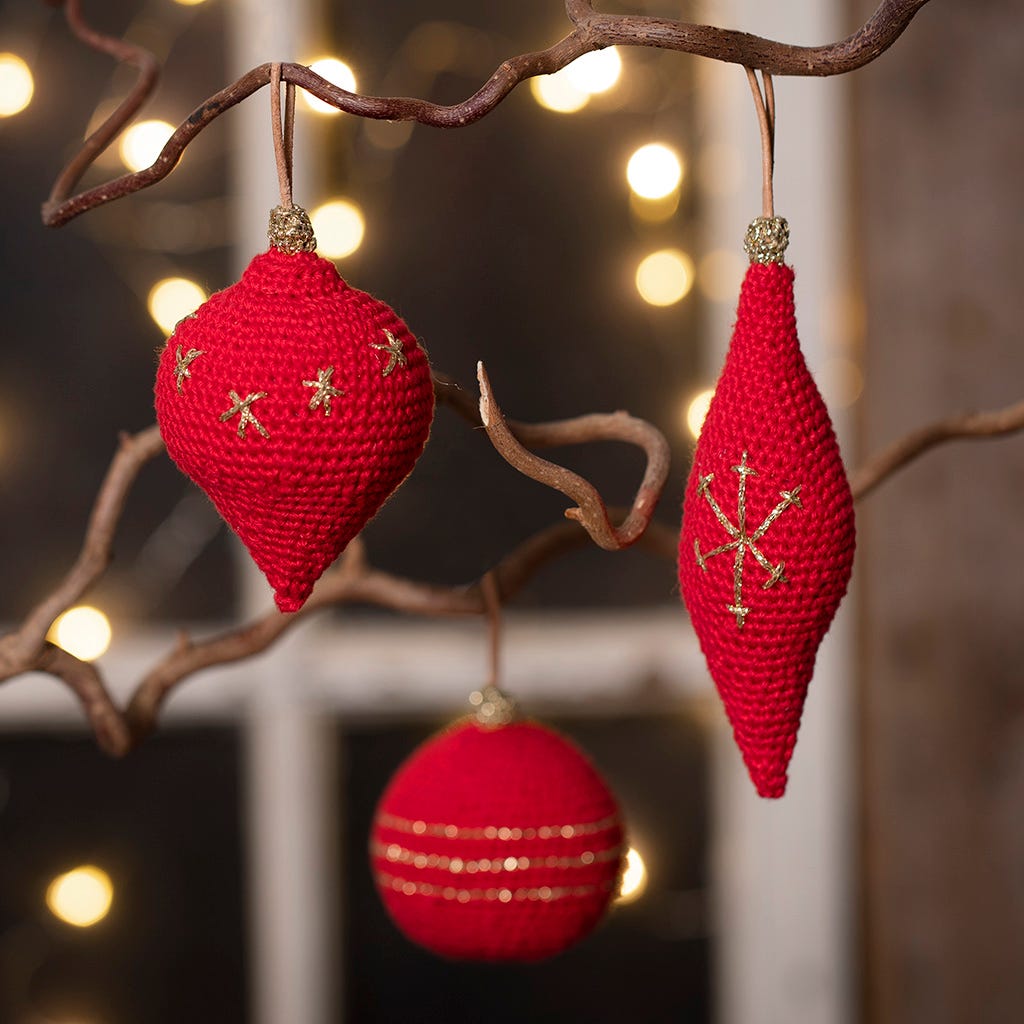 Other variants
See other idea variants: 15687 and 15666.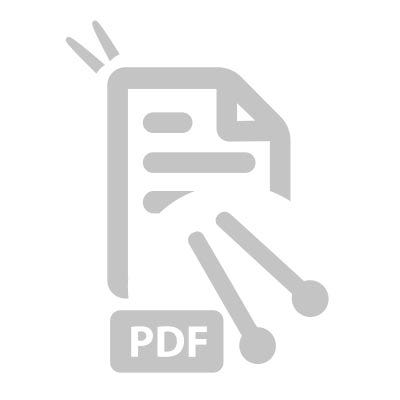 Attached file:
Download