A swing frame made from construction sticks
A swing frame made from construction sticks
Make a small swing frame and a swing from construction sticks which can be assembled without glue. Make small Silk Clay figures to sit on the swing.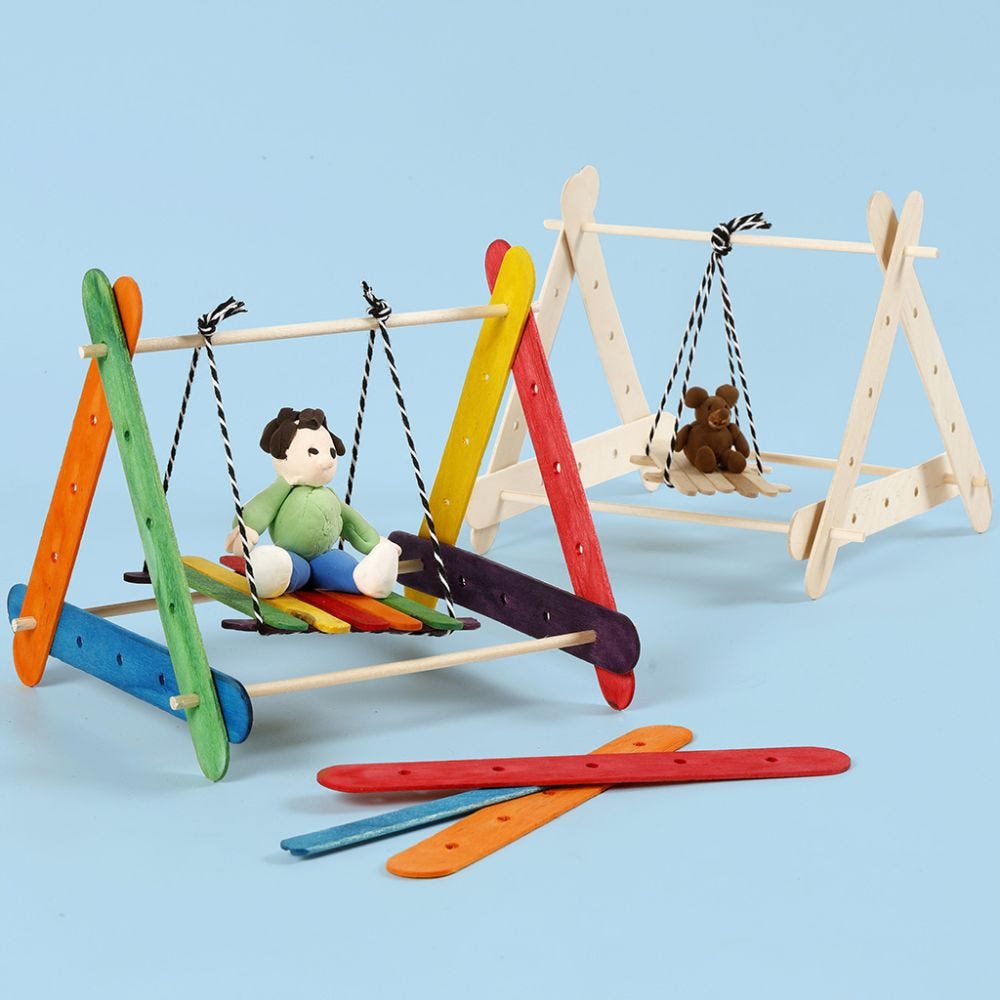 How to do it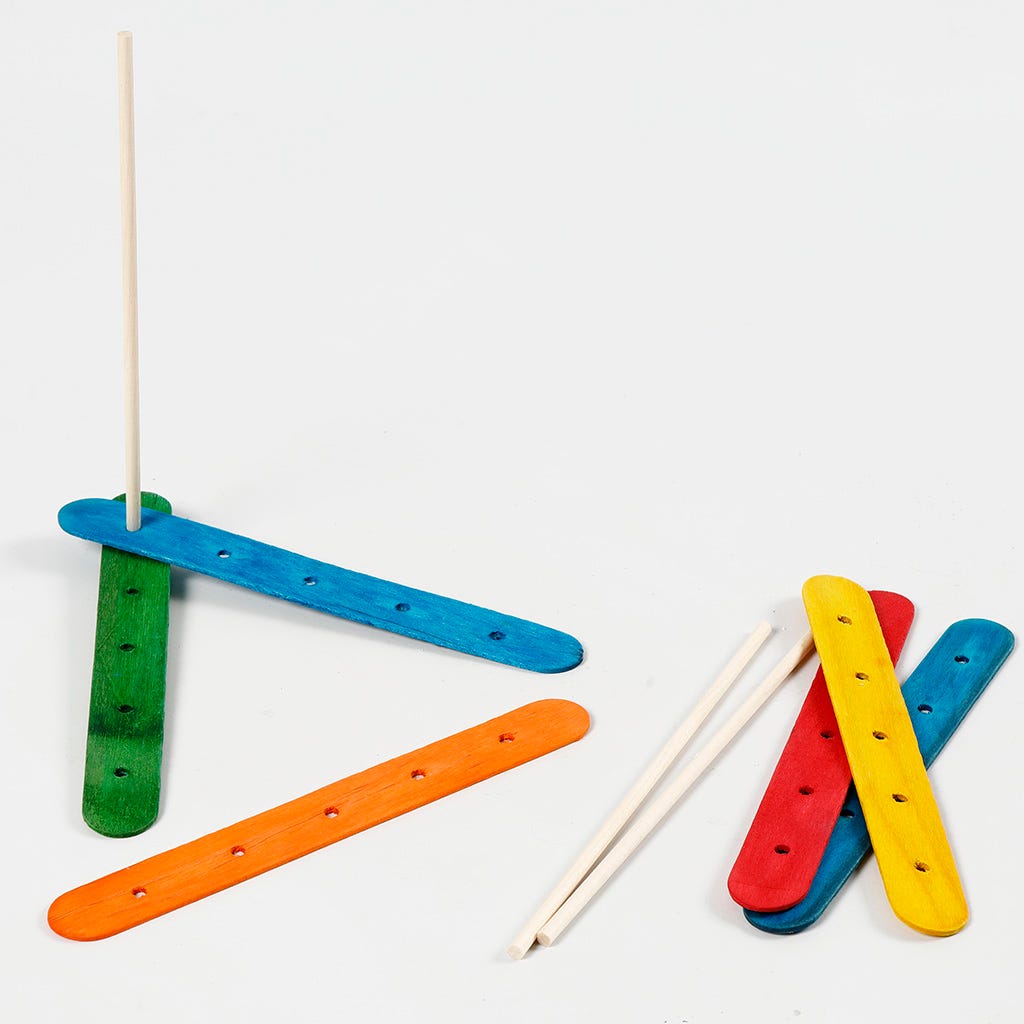 1
Make the swing frame from six coloured construction sticks with holes and three wooden sticks. Start as shown in the photo.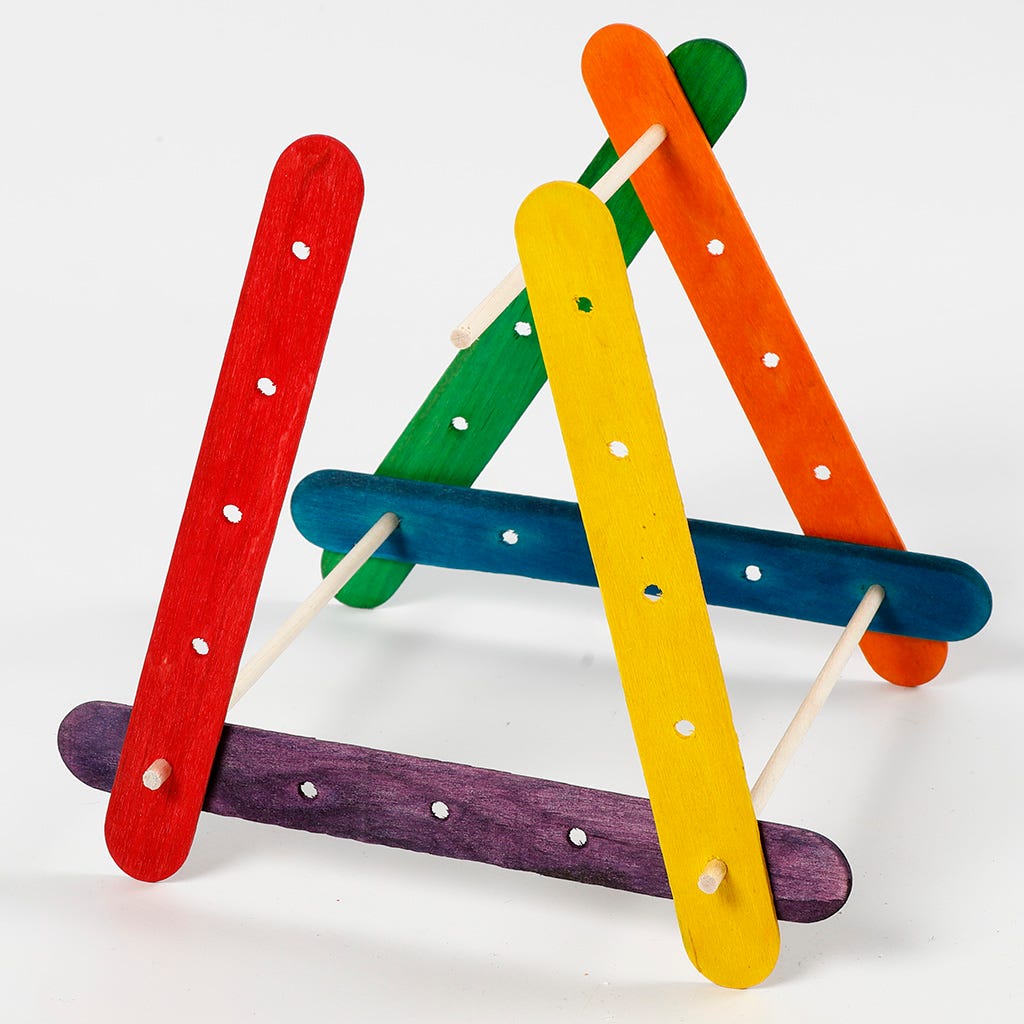 2
Continue to build the swing frame by assembling the construction sticks with the wooden sticks as shown in the photo. There is no need for glue.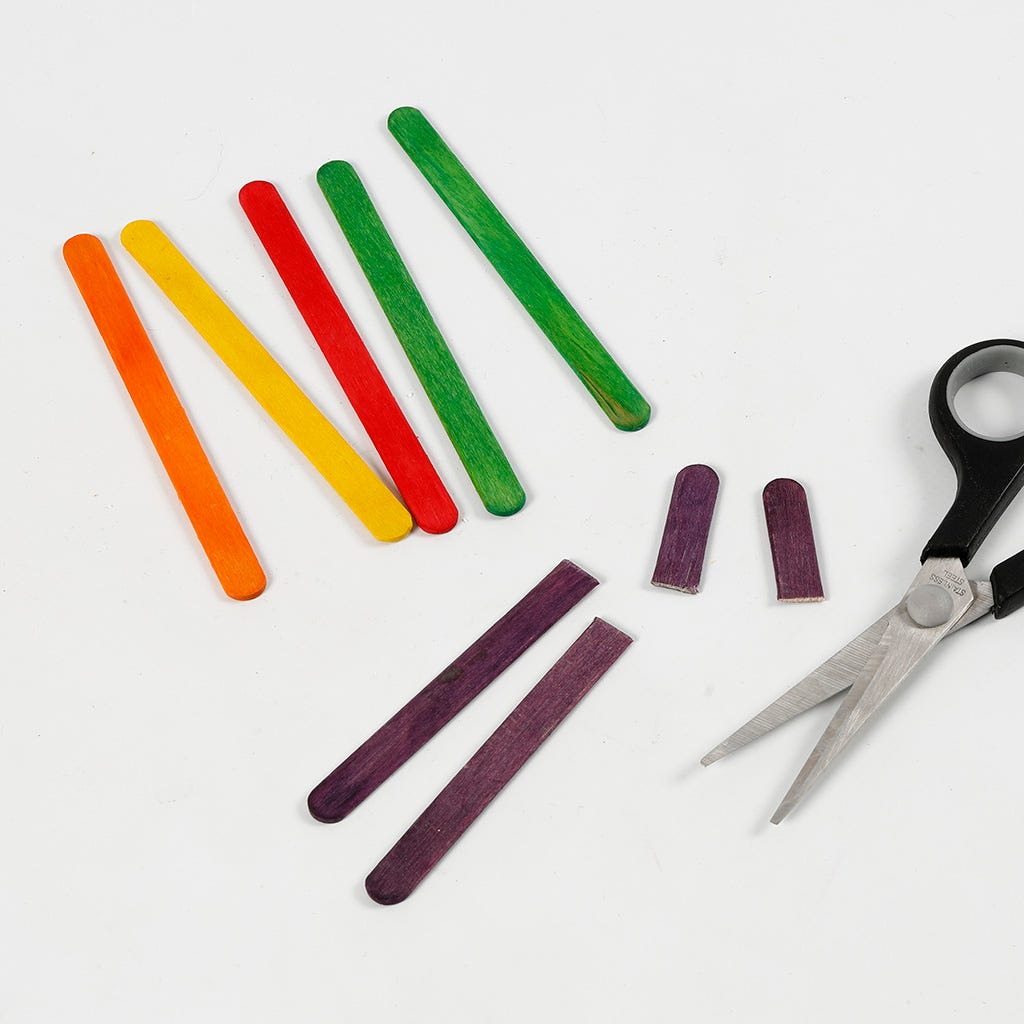 3
Make a swing from seven coloured construction sticks. Shorten two of the constructions sticks by approx. 3 cm using a pair of scissors.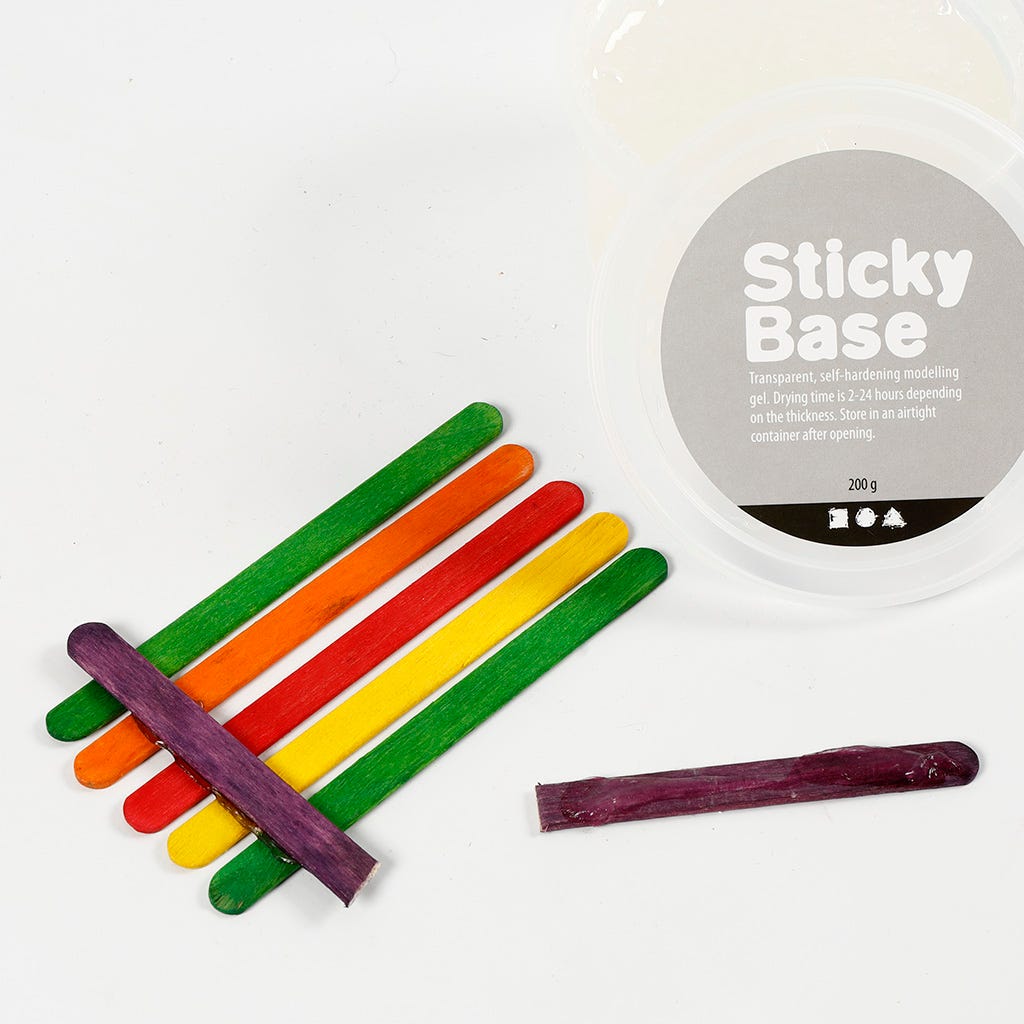 4
Arrange the five construction sticks with a small gap between each one and apply Sticky Base onto the two shortened sticks using your fingers. Place the shortened sticks across the five construction sticks at each end to glue them together.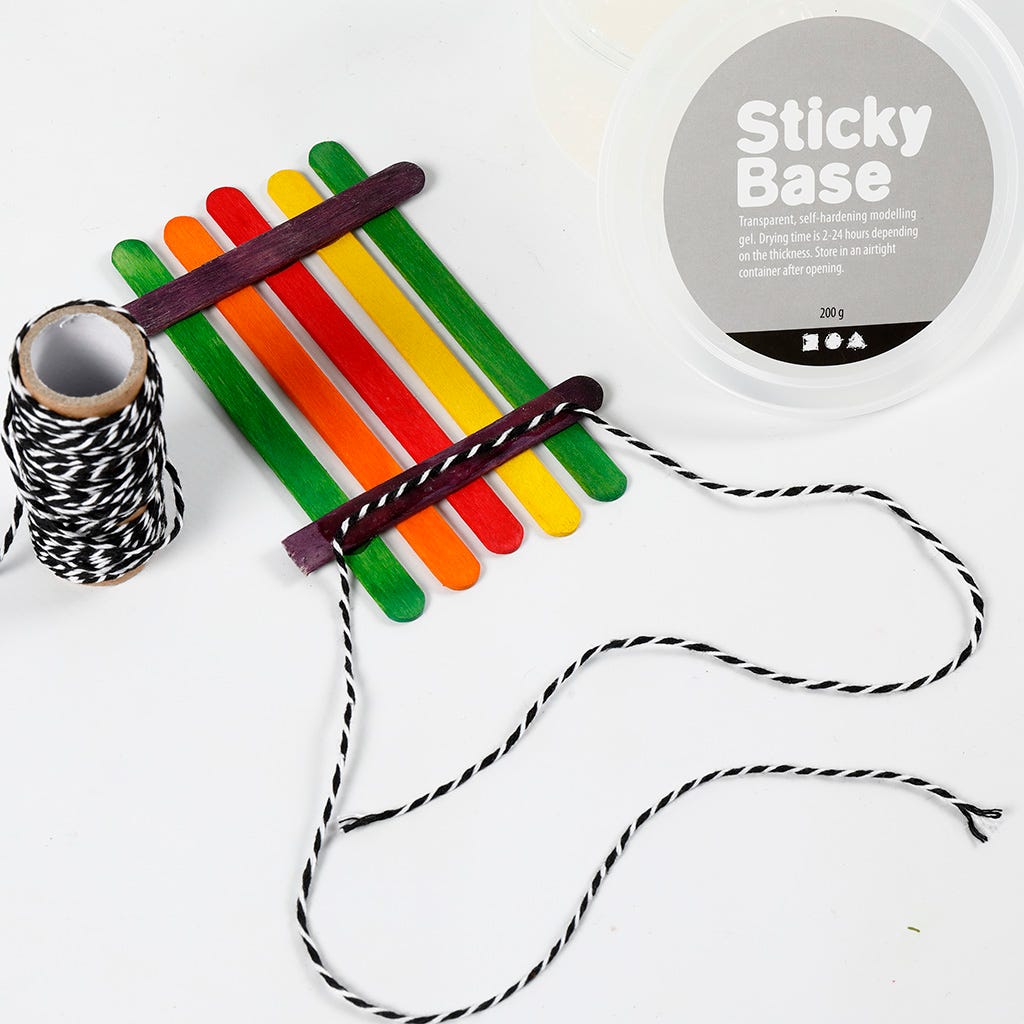 5
Cut two pieces of cotton cord, each measuring approx. 60 cm. Glue the middle of each cord onto the underneath of the swing using Sticky Base as shown in the photo. Leave to dry.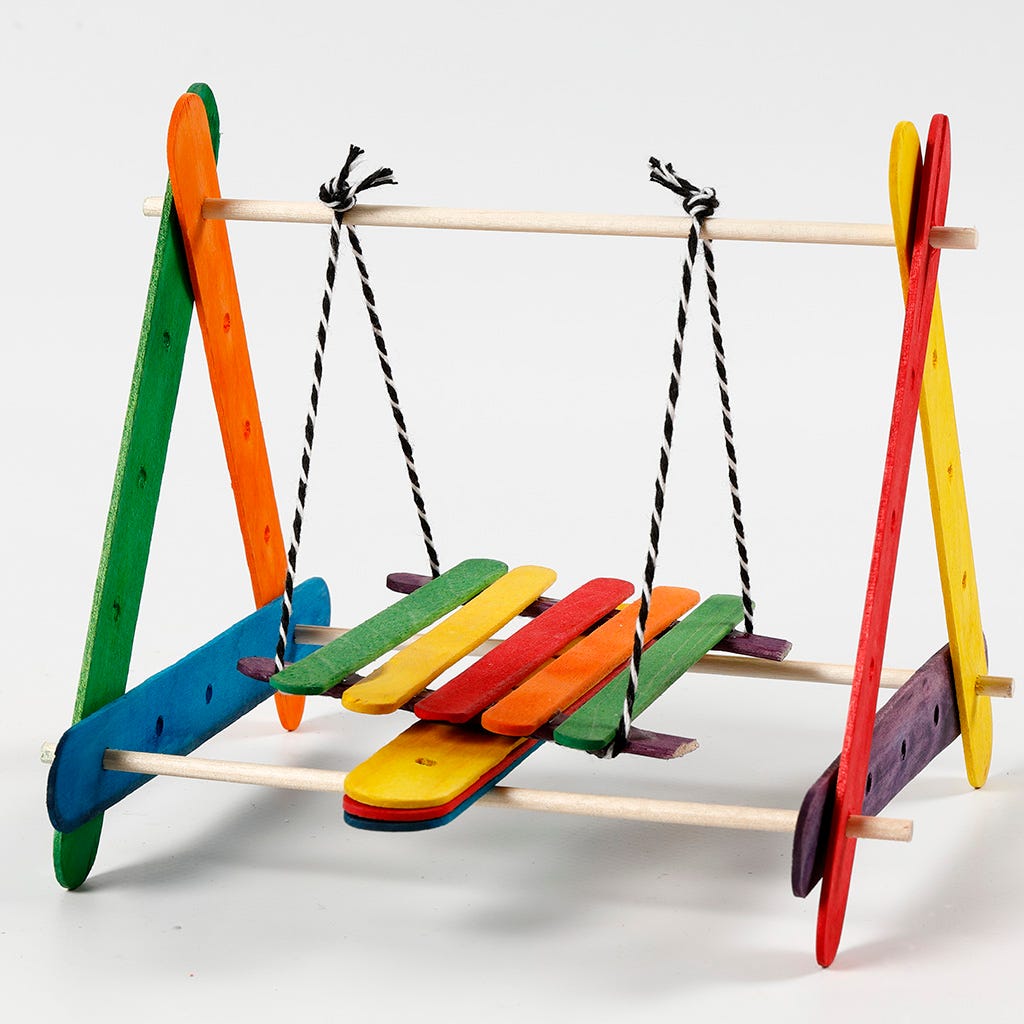 6
Hang the swing in the frame, allowing it to move freely. You may need an extra pair of hands. To achieve the correct length of the cotton cords, you may rest three construction sticks on the two wooden sticks underneath the swing to prevent the swing from hitting the wooden sticks. Let one person hold the swing whilst the other person ties the cotton cords around the wooden stick at the top of the frame.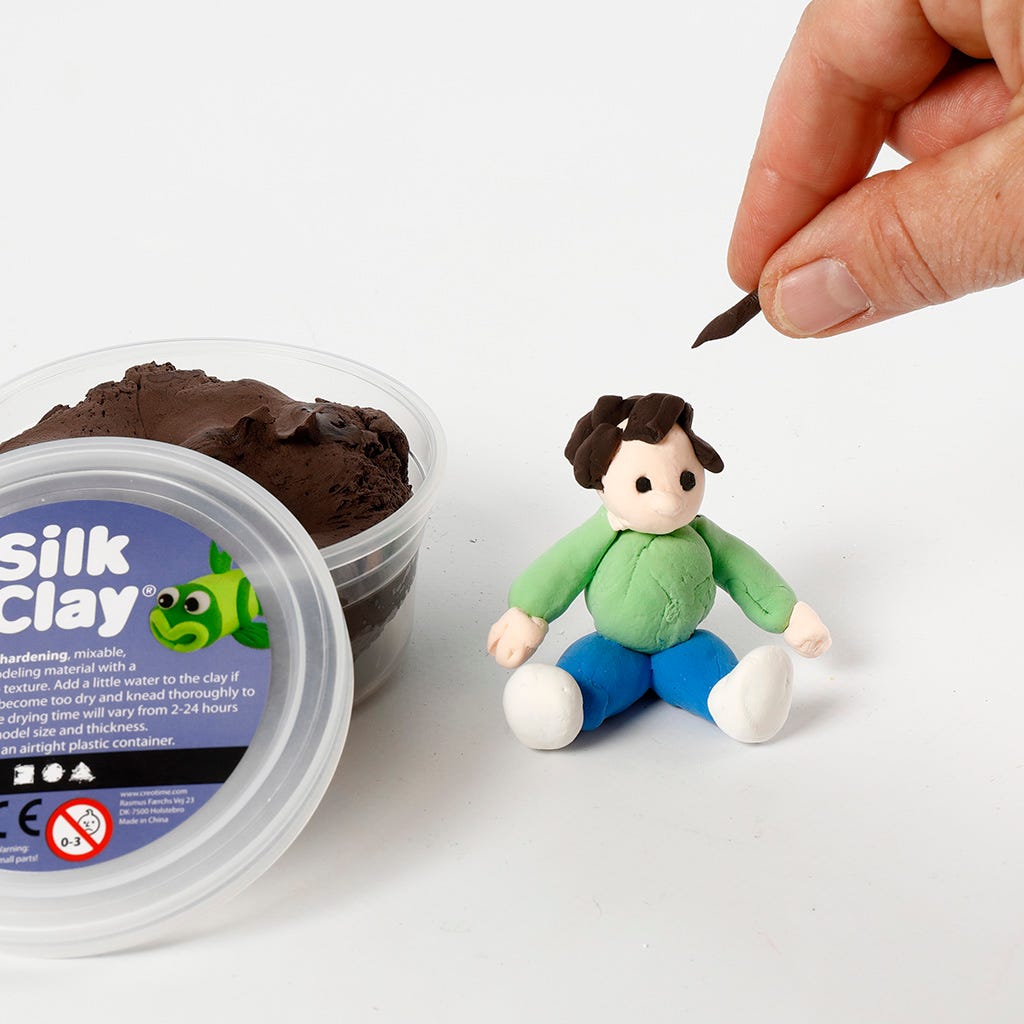 7
You may make small figures from Silk Clay for the swing.