A Spider made from a Skull and Pipe Cleaners for Halloween Decoration
A Spider made from a Skull and Pipe Cleaners for Halloween Decoration
This papier-mâché skull is painted with craft paint and luminous paint. The skull has been transformed into a spider with pipe cleaner legs. The spider, the imitation cobwebs and the card spider's web can be attached with adhesive dots in the window or in the corner in the living room. Alternatively use the spider as a standing decoration.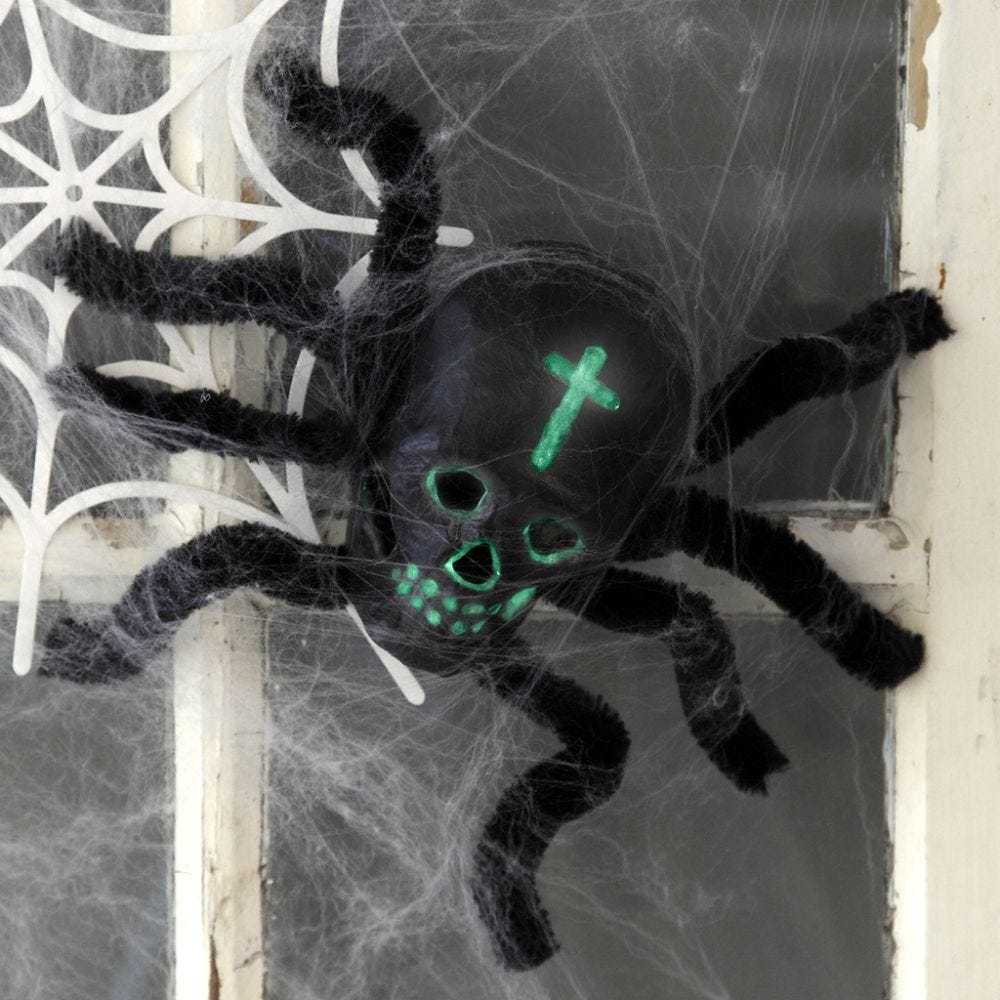 How to do it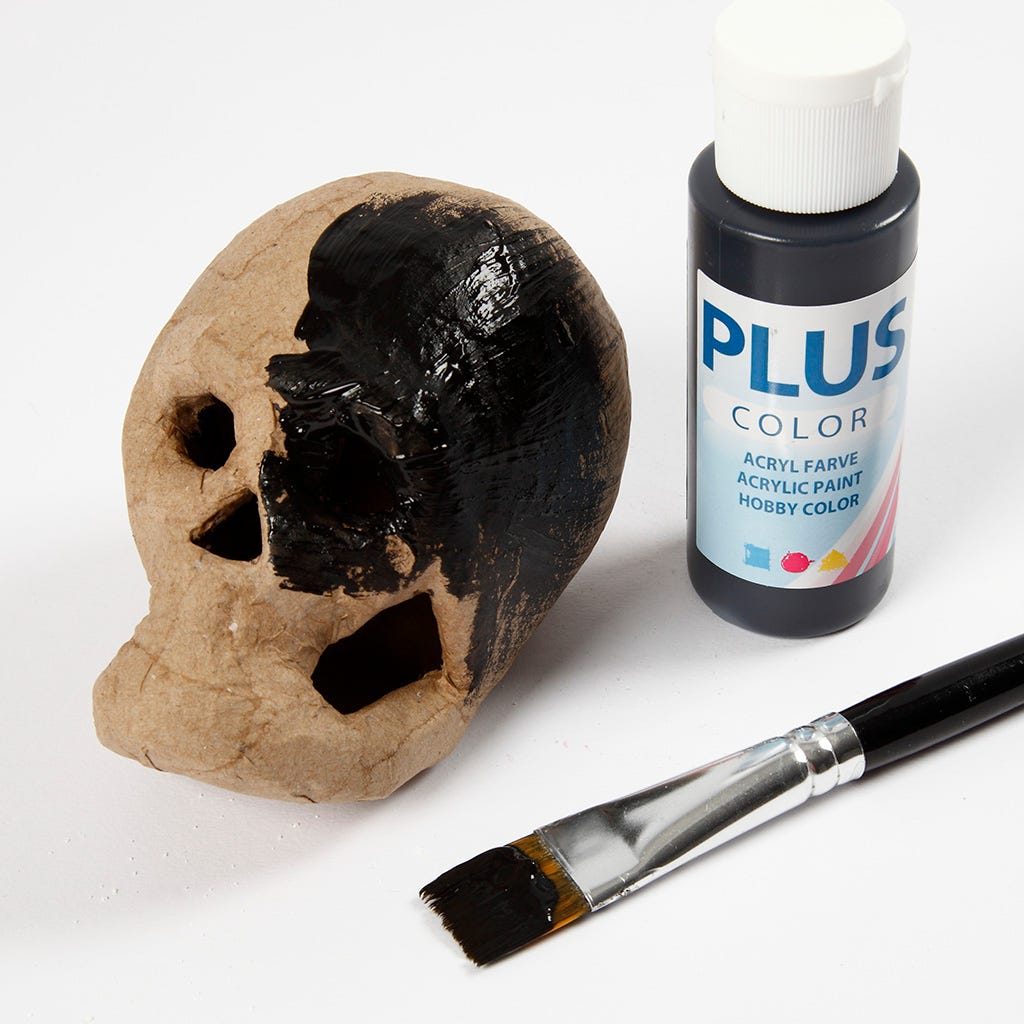 1
Paint the skull with black craft paint.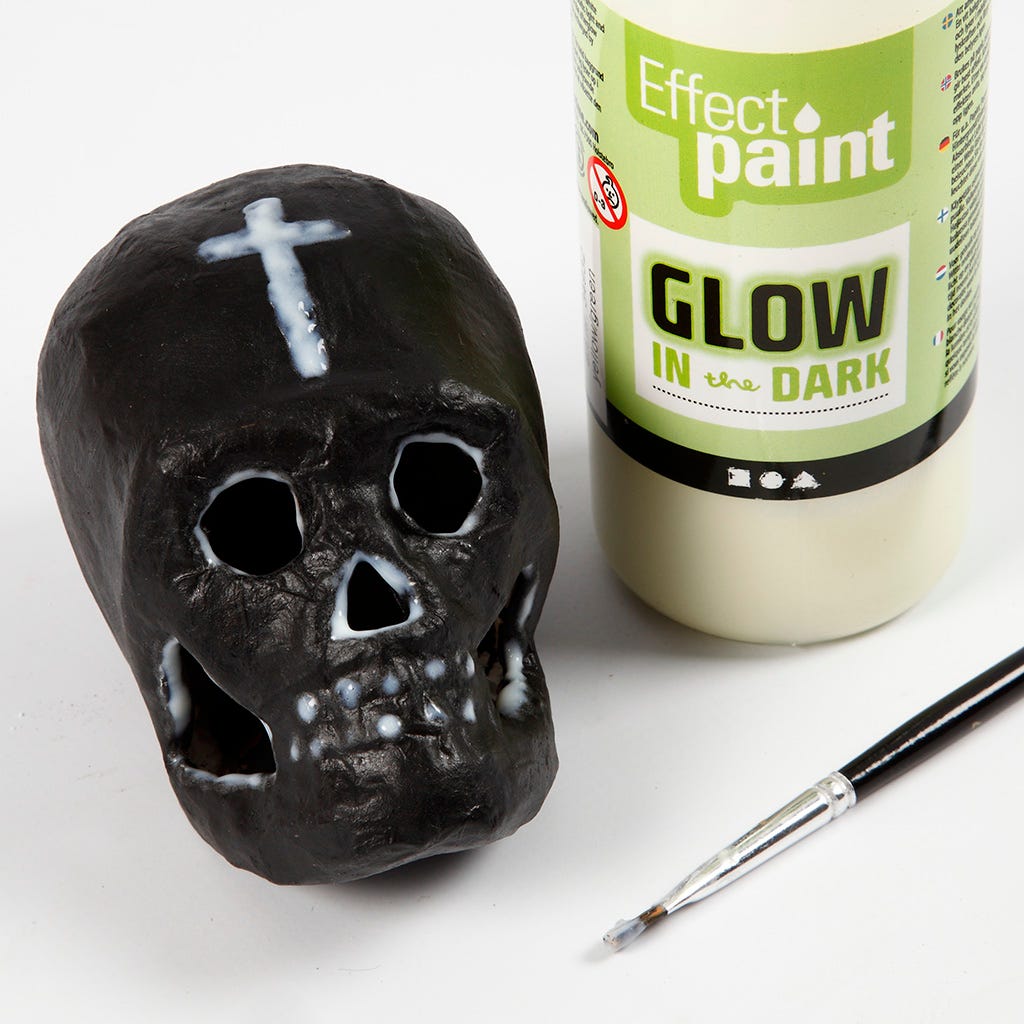 2
Decorate the skull by applying luminous paints in the eye sockets, nose and mouth and paint a cross in the forehead.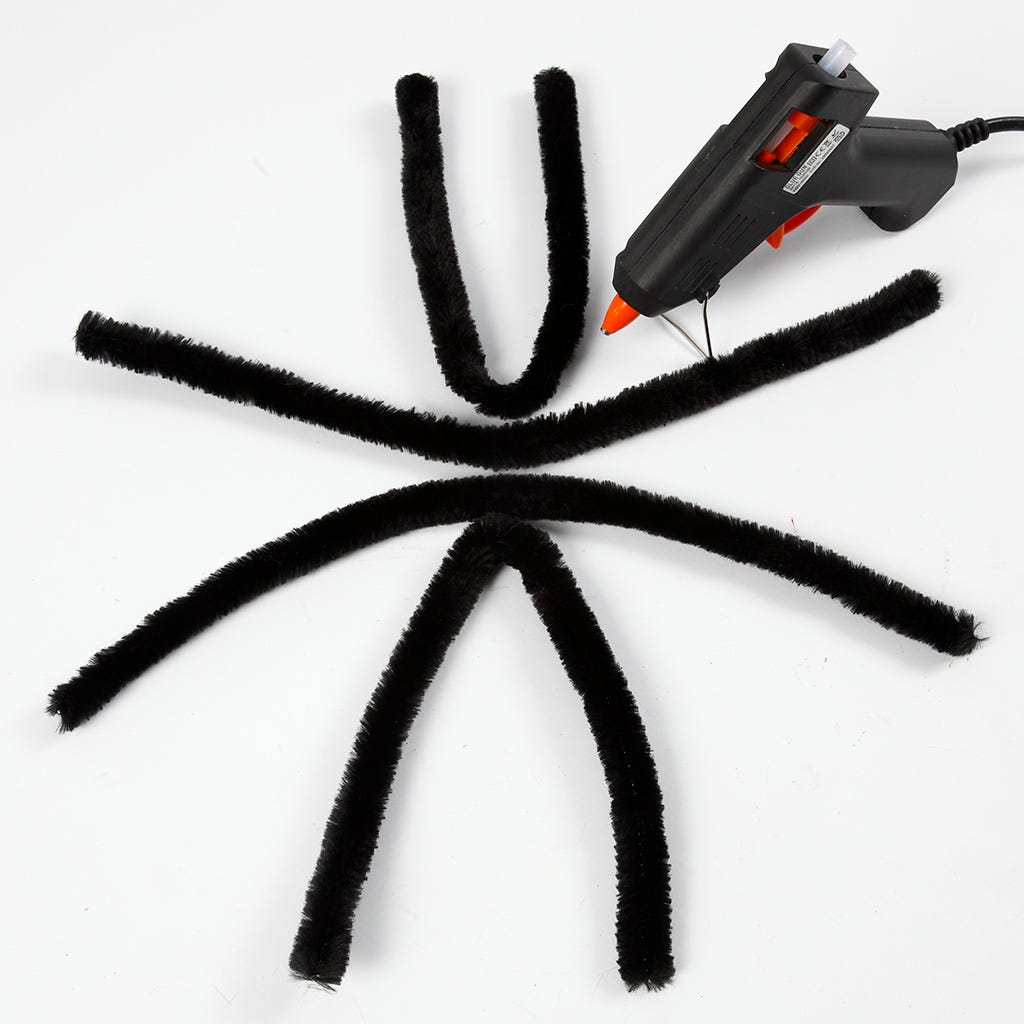 3
Glue pipe cleaner legs together as illustrated in the photo using a glue gun.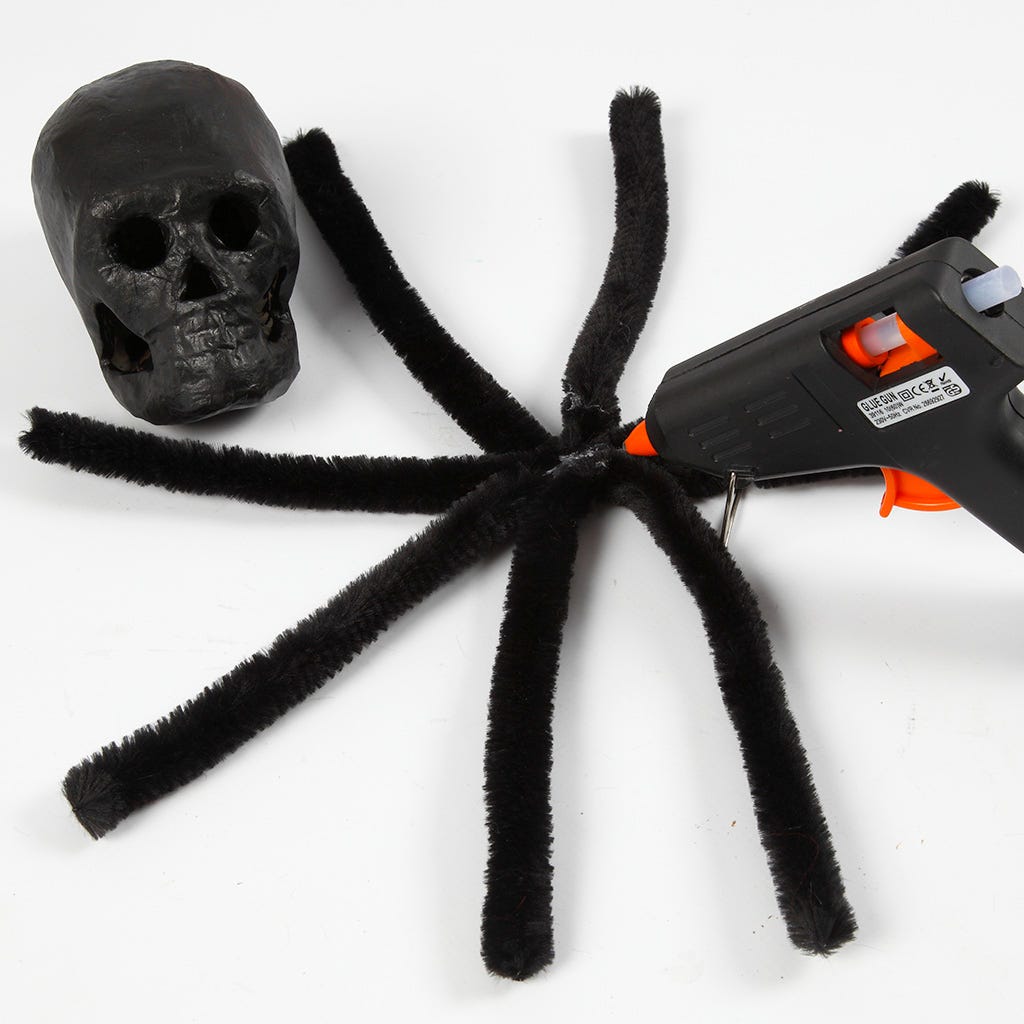 4
Glue the legs onto the skull using a glue gun and then shape the legs.