A Silk Clay Figure on a coiled Spring with a Stand
All of these figures are modelled from Silk Clay directly onto a coiled spring on a stand. How to do it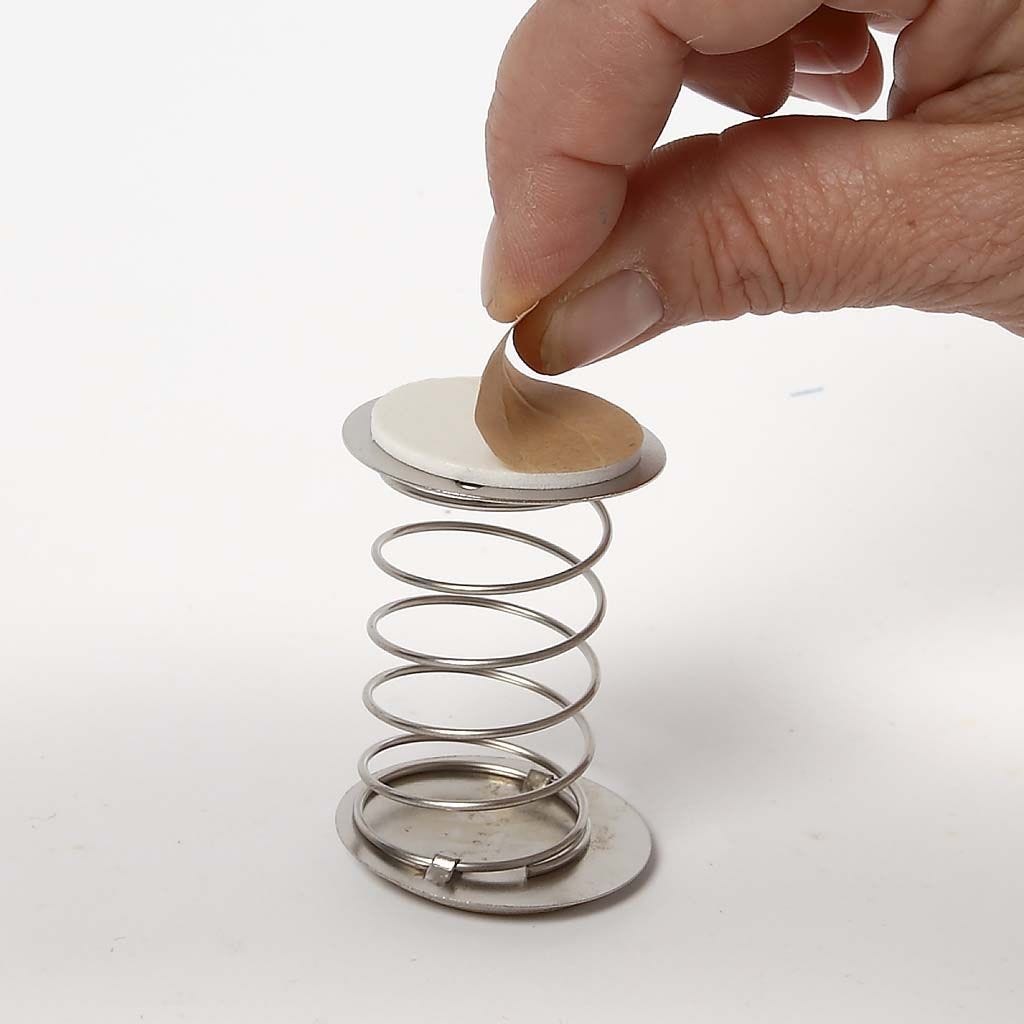 1
Remove the protective layer from the foam pad at the end on which you wish to model the figure.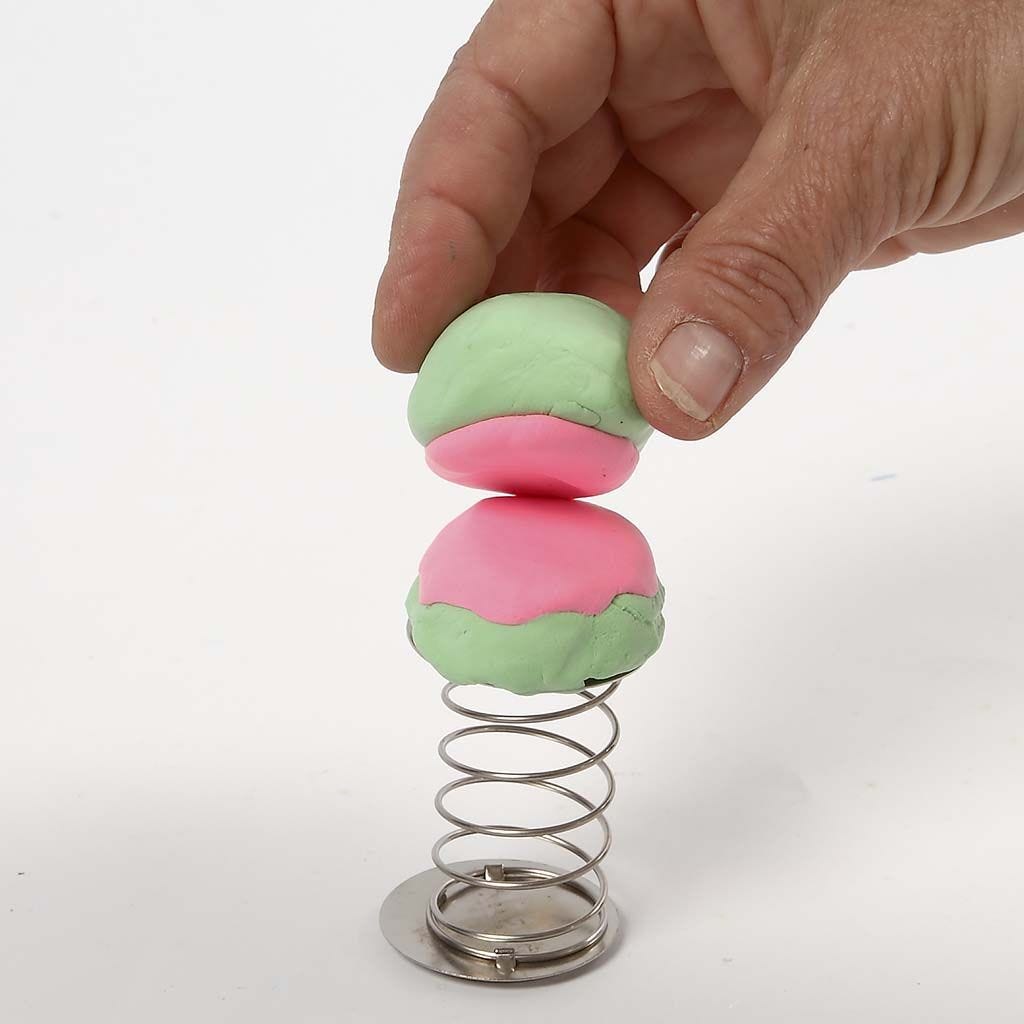 2
Use your imagination to model a Silk Clay figure. Hide the disc of the coiled spring as best you can.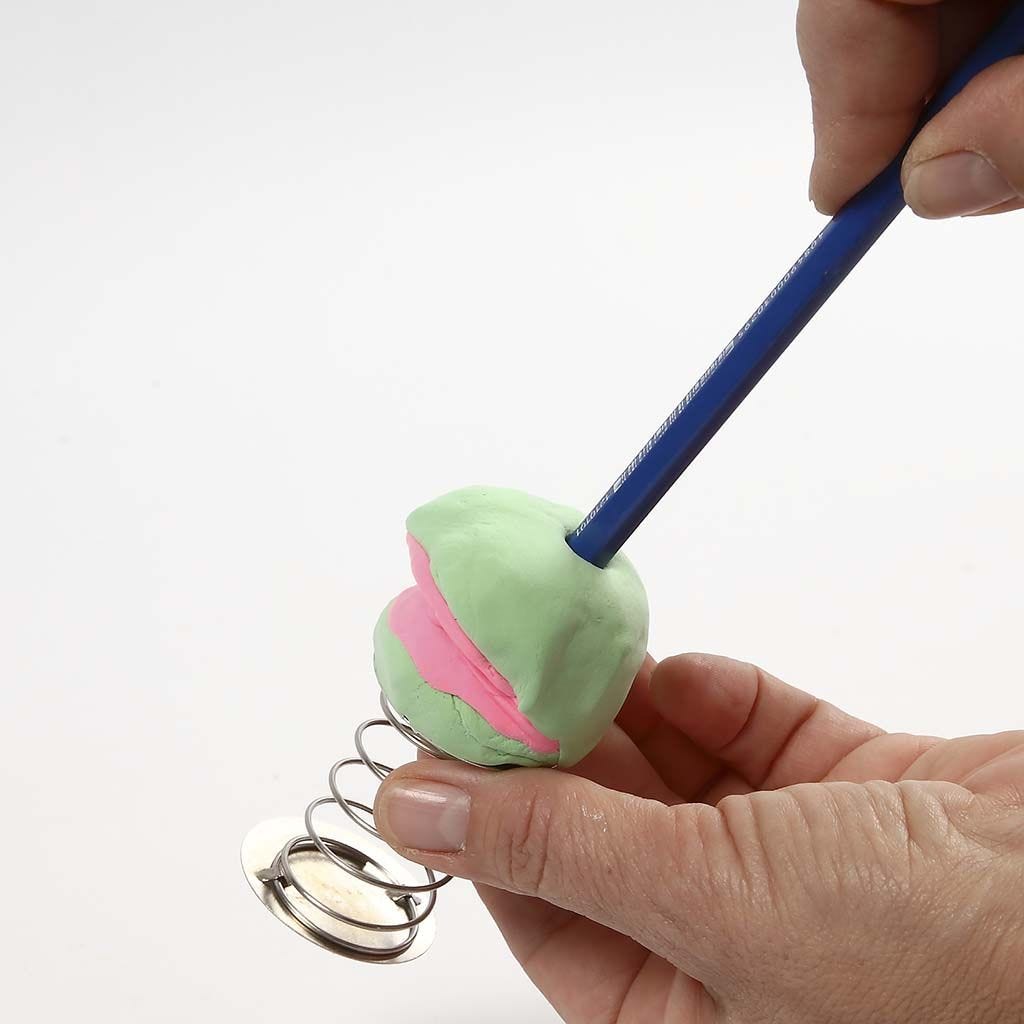 3
Make a hole at the top with a pencil if you wish to use the figure as a pencil holder.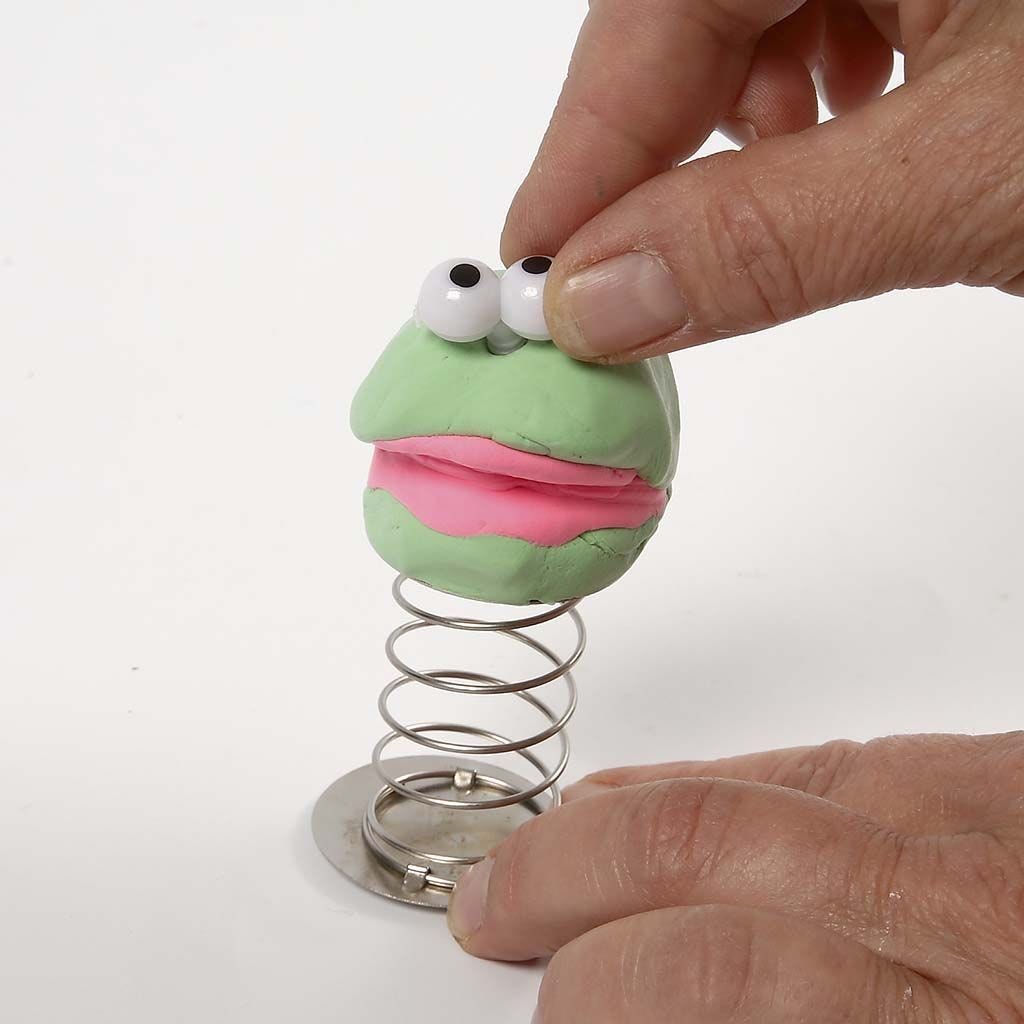 4
Push plastic eyes into the figure and make additional Silk Clay details. Leave to dry.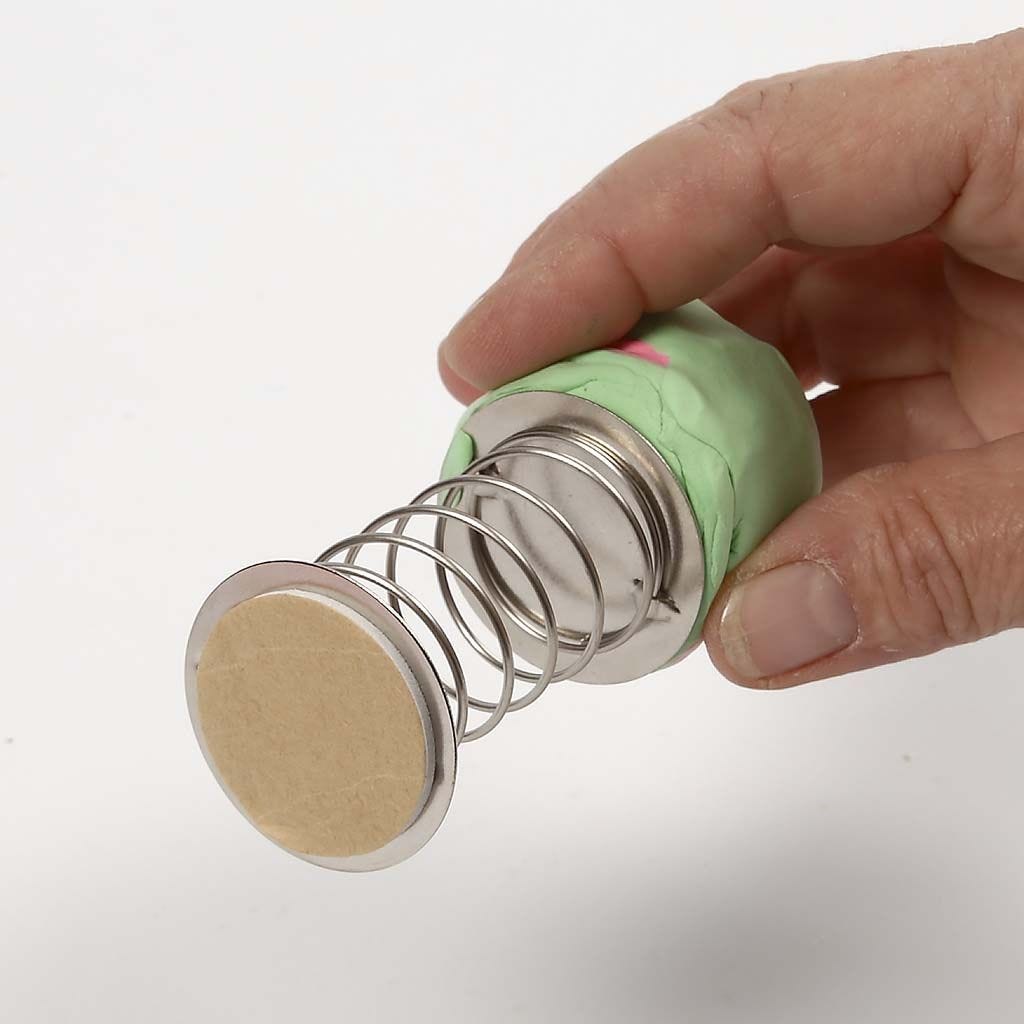 5
A TIP! Do not remove the protective layer on the foam pad at the opposite end until you have decided where to finally position it. For example on a table.
Copyright © 2013-present Creativ Company Ltd. All rights reserved | 2 Pine Court | Kembrey Park | Swindon | Wiltshire | SN2 8AD | 01793 616 068 | admin@cc-craft.co.uk