A Silk Clay 3D Portrait on a painted Coaster
A Silk Clay 3D Portrait on a painted Coaster
A small coaster painted on both sides with Plus Color craft paint. When dry, Silk Clay is used for modelling the head, hands and feet directly onto the coaster. (The hands/feet enable the coaster to stand upright unaided). A name is written with a Uni Posca marker.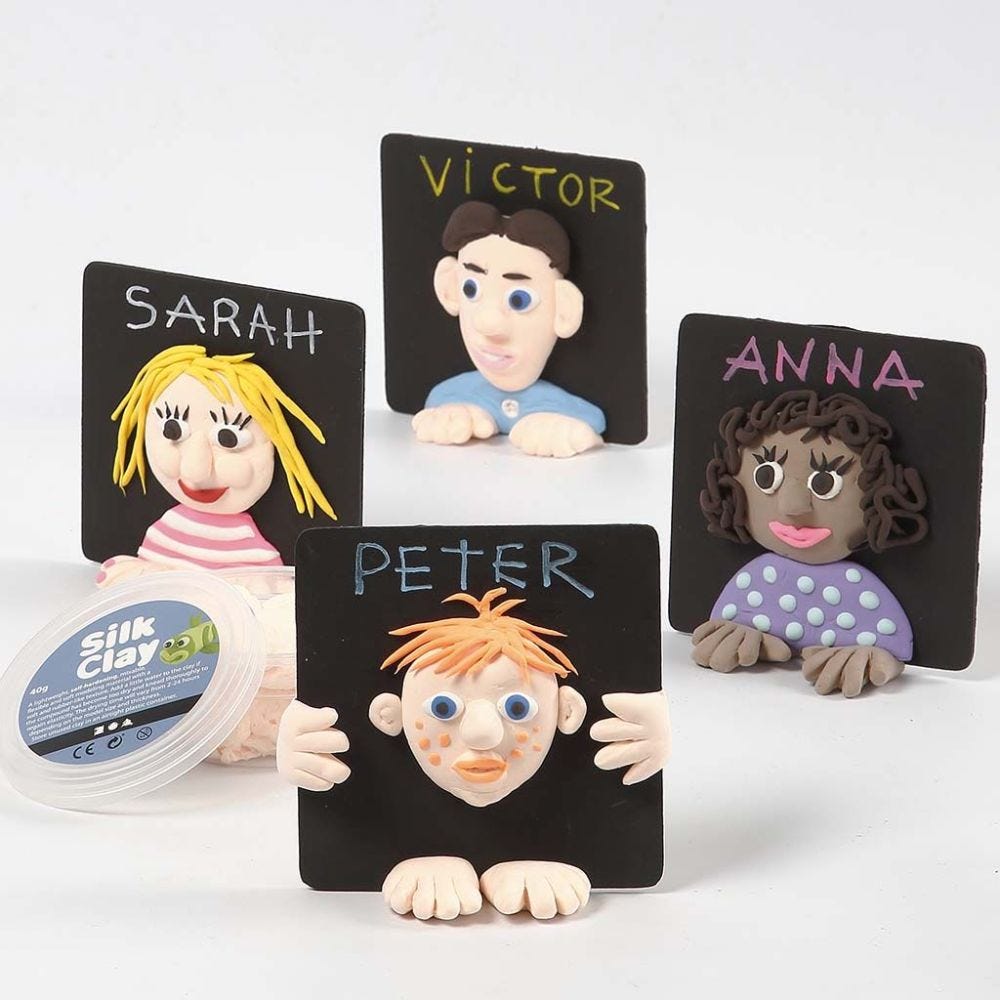 How to do it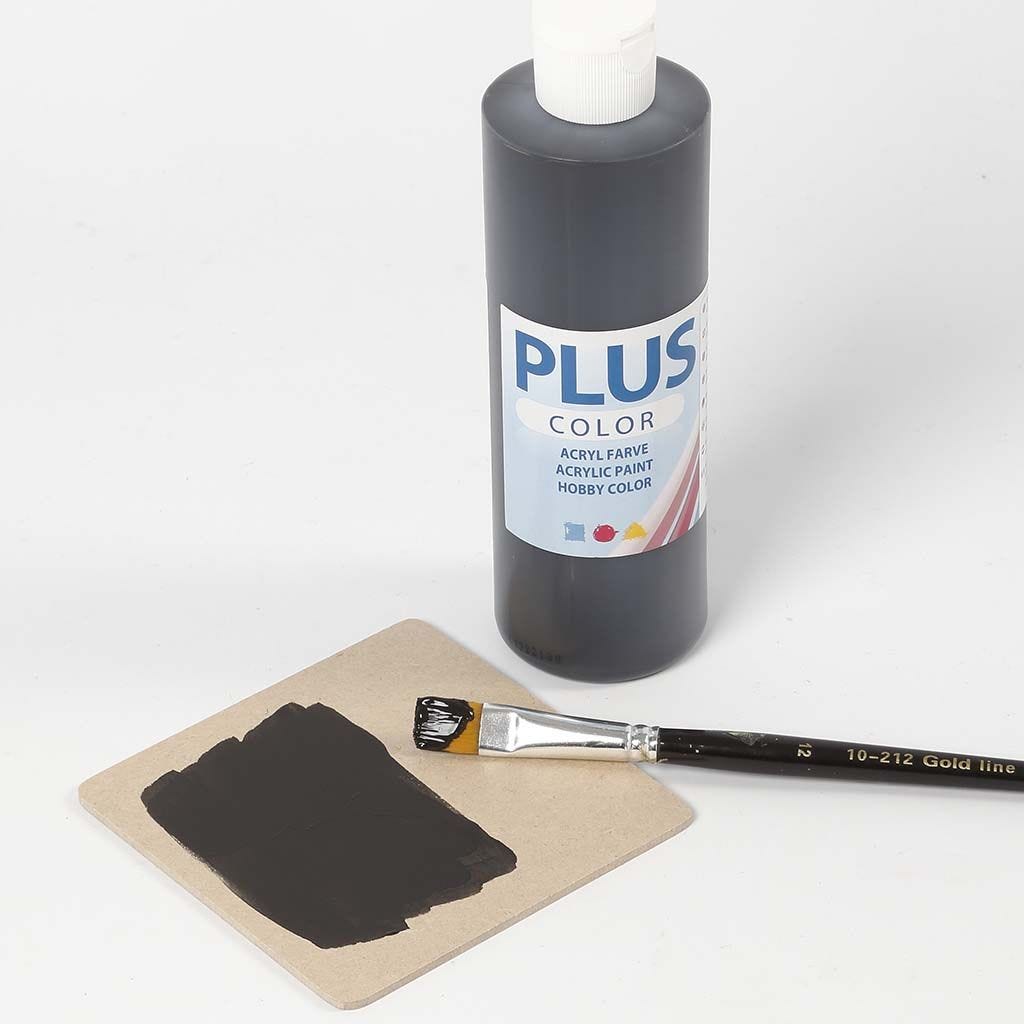 1
Paint both sides of the coaster with black Plus Color craft paint and leave to dry.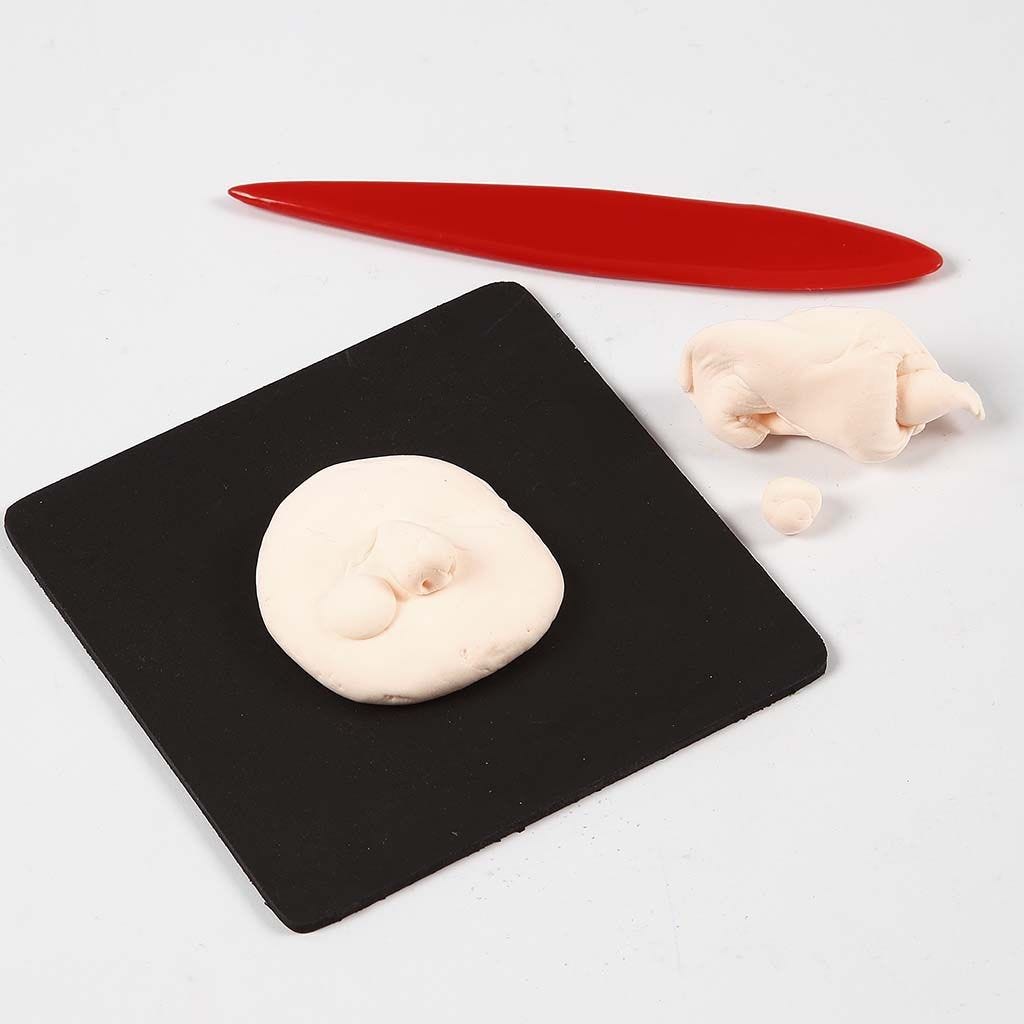 2
Shape a head with facial features from one of the Silk Clay skin colours directly onto the coaster.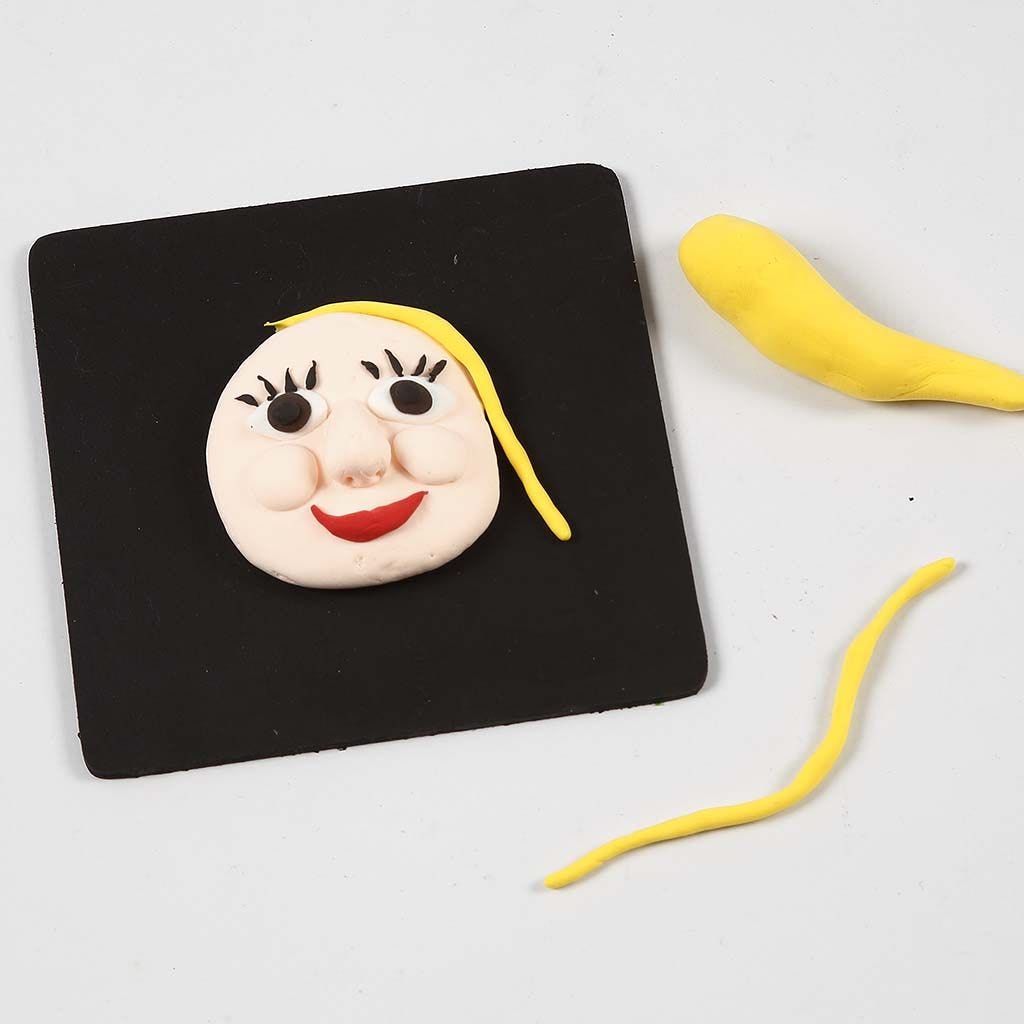 3
Make eyes, the mouth and hair from Silk Clay in different colours.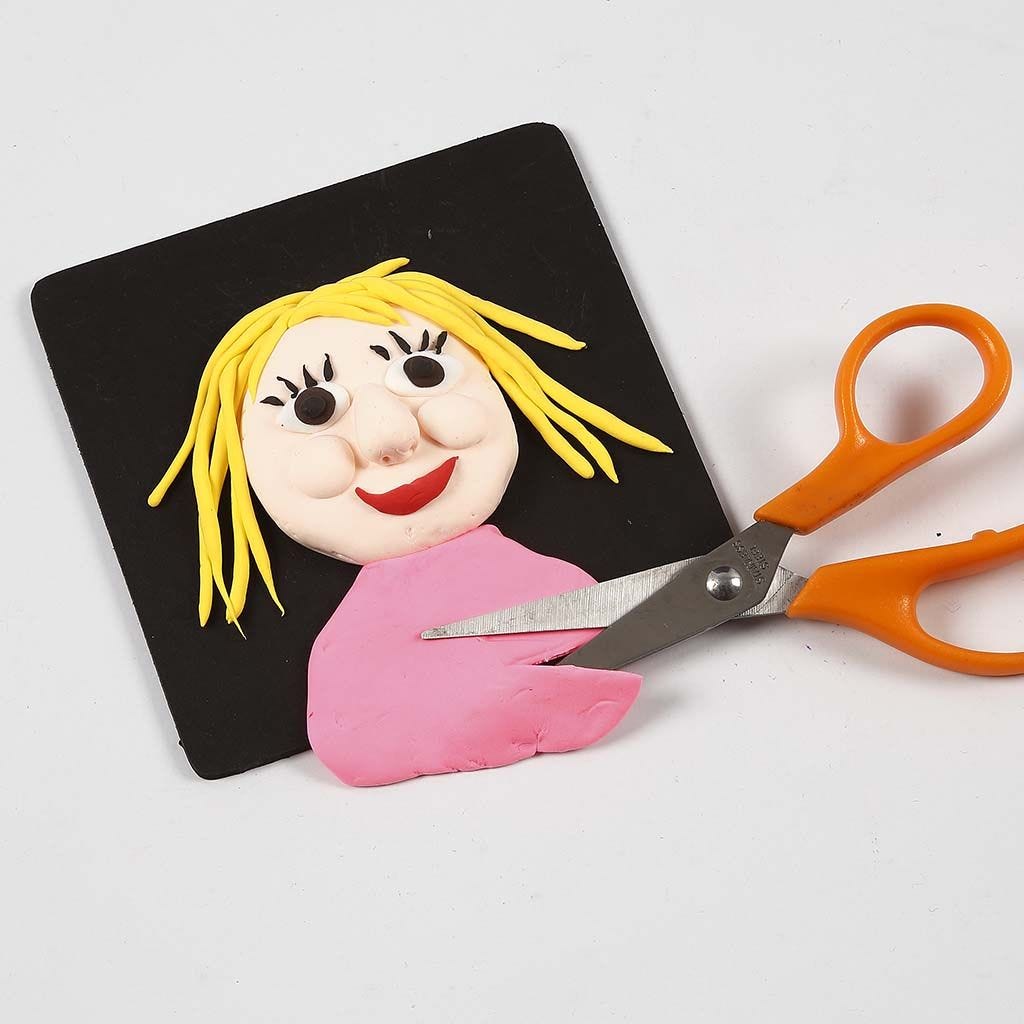 4
Choose one colour in Silk Clay for clothes on the neck and chest. Roll it flat and trim at the edge of the coaster. Decorate with transverse stripes (or to taste) in a different colour.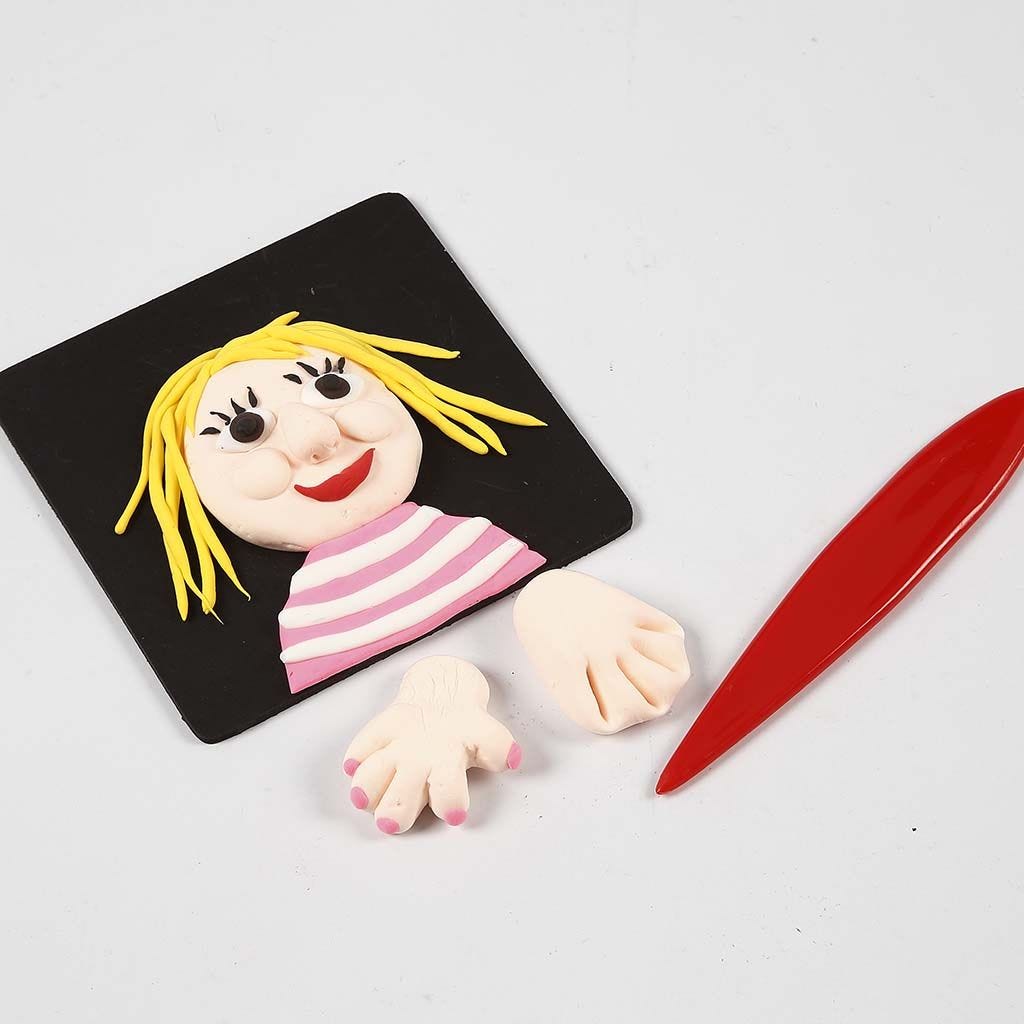 5
Shape hands with wrists and fingers (shown here with nail polish). A TIP: You can also shape feet or both (hands and feet).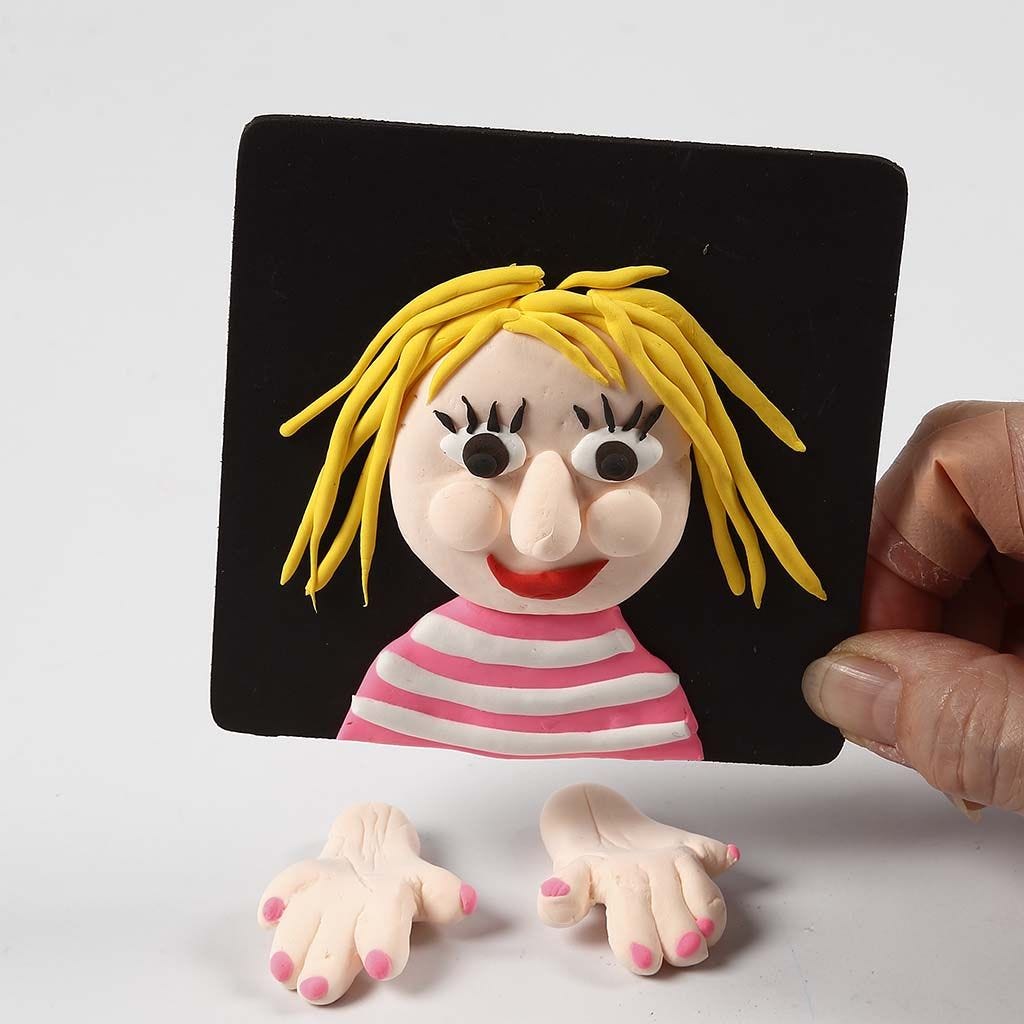 6
In order for the coaster to stand unaided, push it onto the hands with the wrist at the back. NB: Support the hands from the front and the back, resting it against a glass whilst they are drying. (A TIP: If the coaster is not stable when dry, secure it with a blob of glue).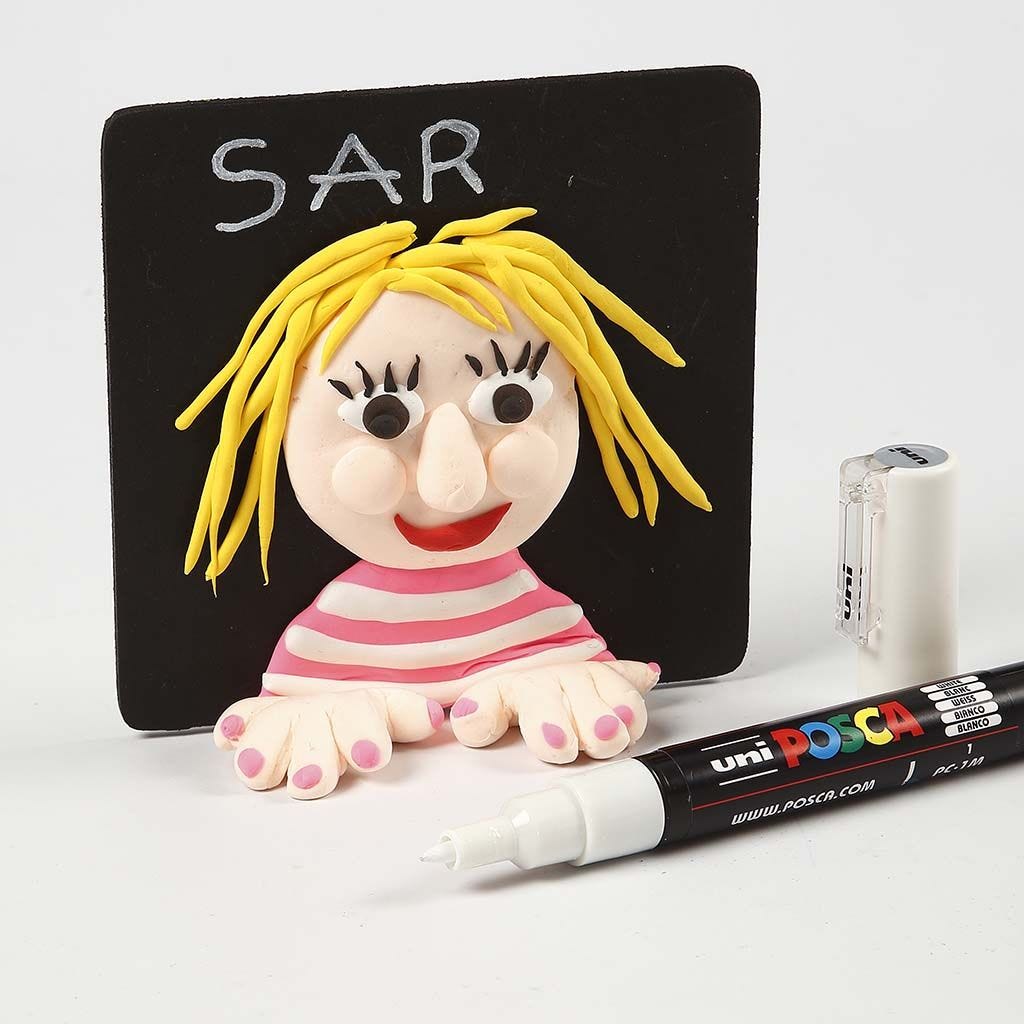 7
Write a name with a Uni Posca marker.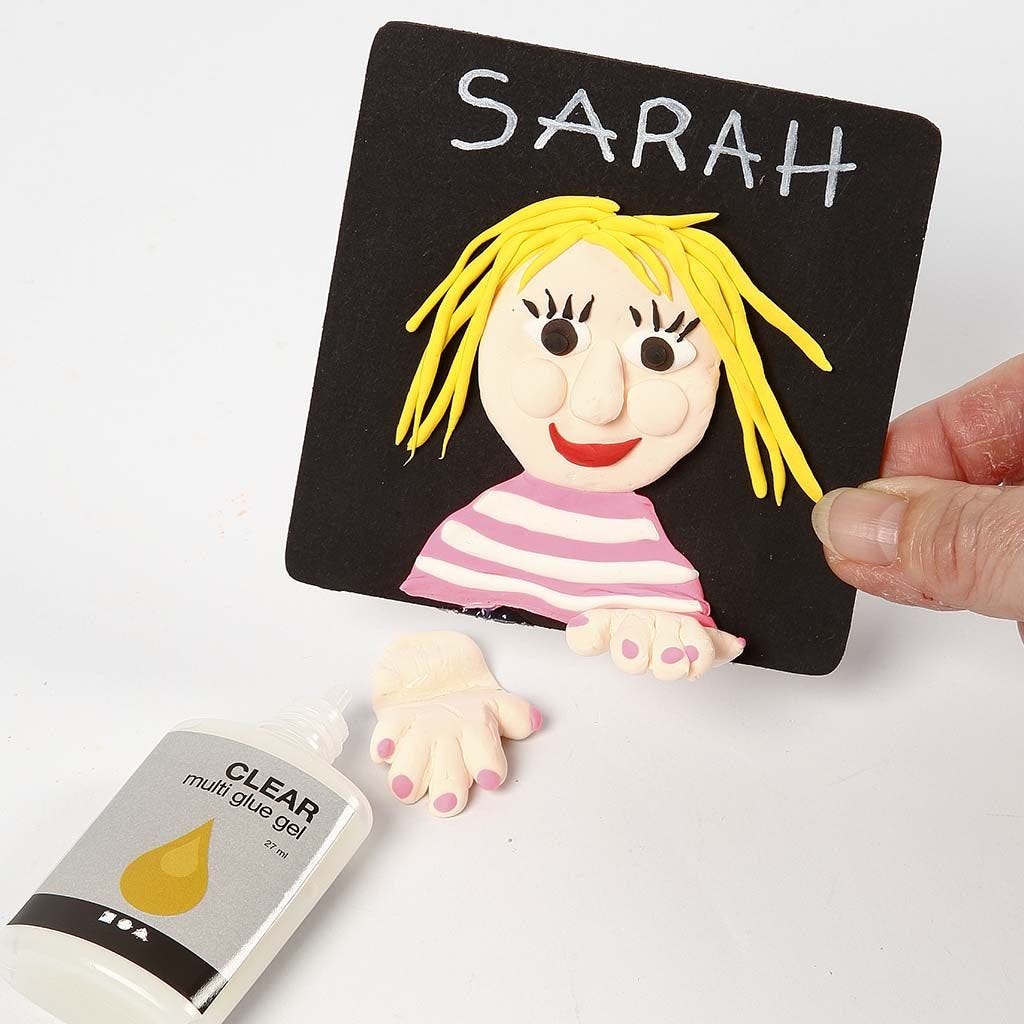 8
An example where hands and feet are attached onto the coaster.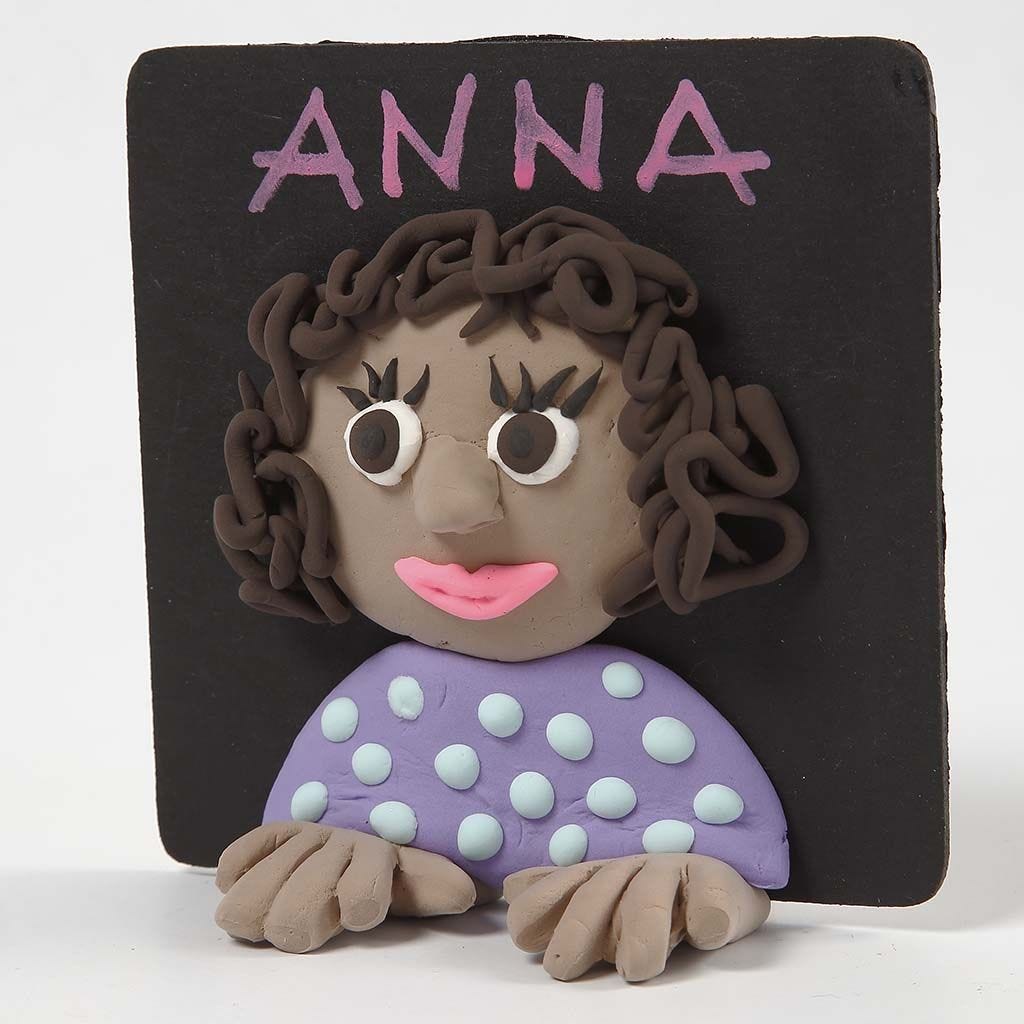 Copyright © 2013-present Creativ Company Ltd. All rights reserved | 2 Pine Court | Kembrey Park | Swindon | Wiltshire | SN2 8AD | 01793 616 068 | admin@cc-craft.co.uk