A sawn-off hand made from Gauze Bandage
A sawn-off hand made from Gauze Bandage
These sawn-off hands are made from gauze bandage wrapped around hands greased with vaseline. When dry, paint the moulded hands with Plus Color craft paint. Cut nails from sequin foil and glue them onto each finger on the moulded hand.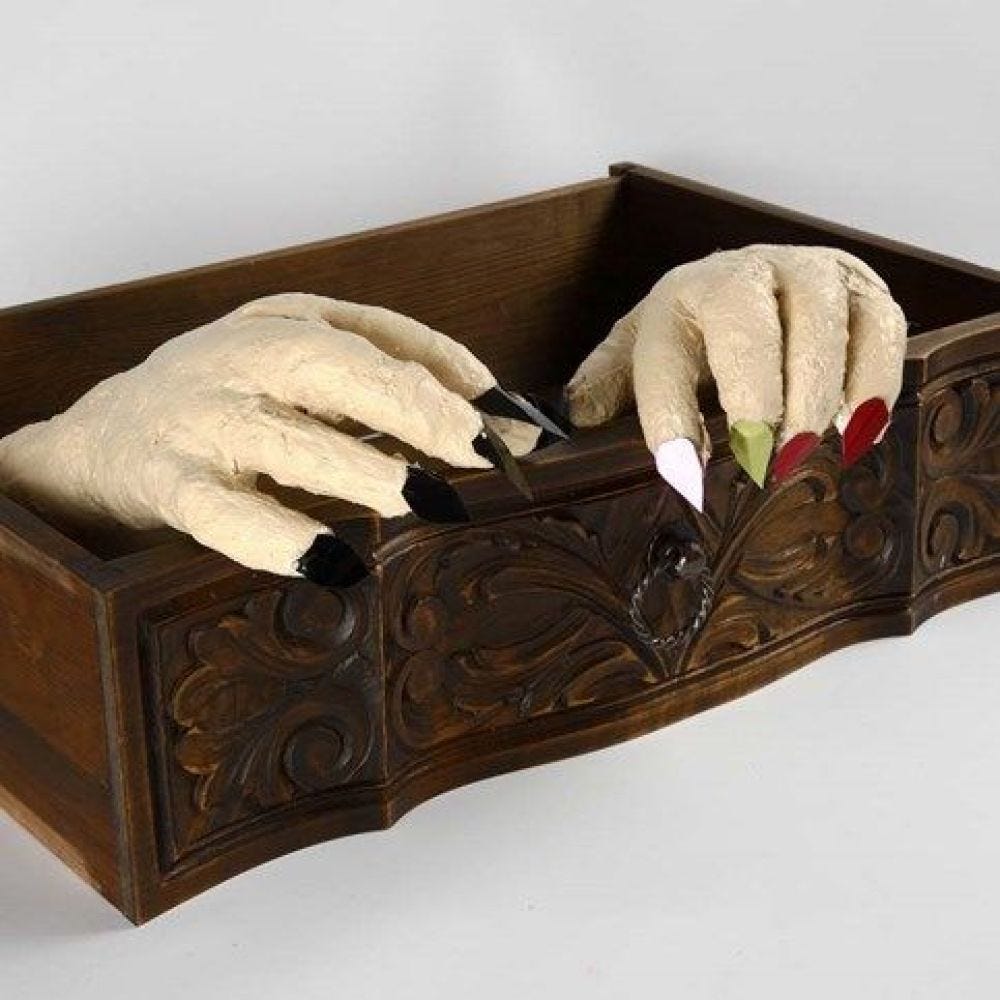 How to do it
1.
You will need approx. two rolls of plaster bandage for one adult hand. Cut the roll into 10cm long pieces.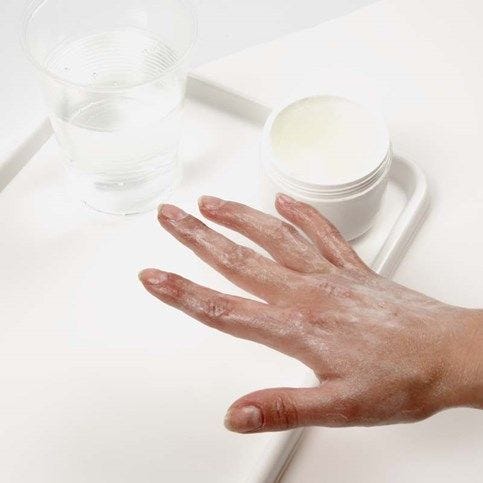 2.
You will need a container, tray or similar filled with water. Now apply a thick layer of vaseline all over one hand.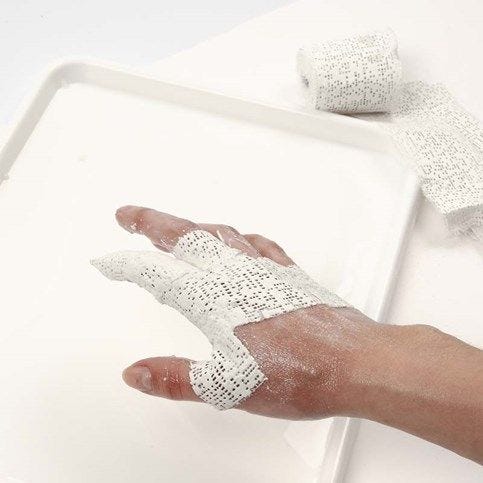 3.
Moisten the pieces of gauze bandage – one at a time – and place them – one at a time - around the vaseline-covered hand. NB: not too tight and not covering the wrist as you will need to be able to remove the mould from the hand at the end.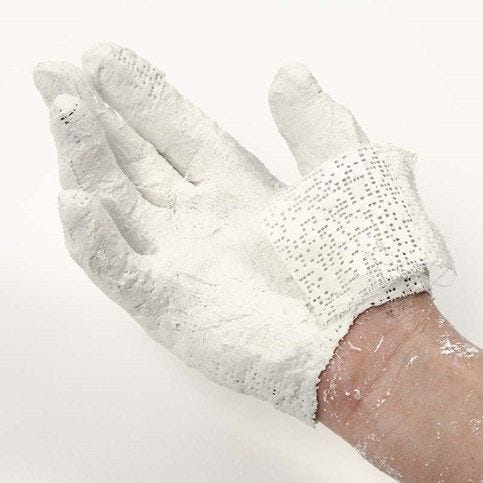 4.
Apply three or four layers of gauze bandage and allow to dry for approx. 10 min. before carefully pulling out the hand. Let the finished moulded hand dry for another 24 hours.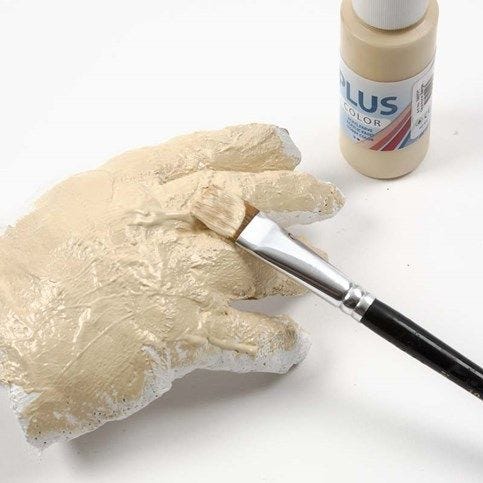 5.
Paint the plaster hand with skin colour Plus Color Craft paint and let it dry.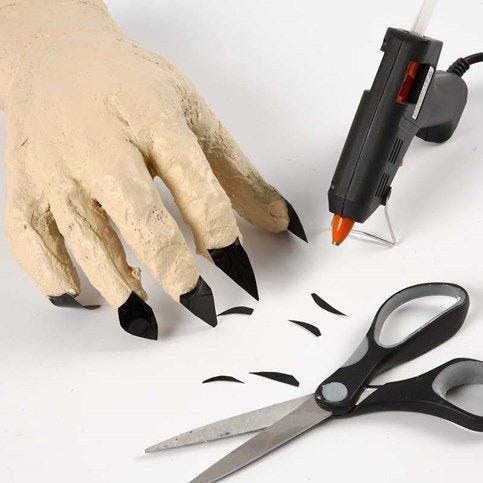 6.
Cut nails from sequin foil. Use a glue gun to attach the nails to the fingers of the moulded hand.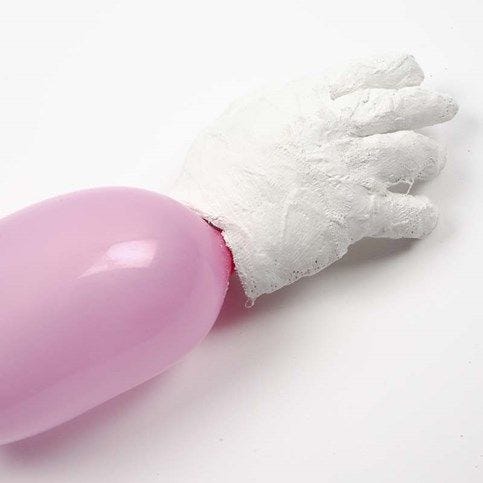 7.
To make a whole arm to attach to the hand, insert a balloon inside the opening of the plaster hand. Then apply pieces of moistened gauze bandage onto the balloon using the same procedure as when making the hand. (However, vaseline is not necessary).
Copyright © 2013-present Creativ Company Ltd. All rights reserved | 2 Pine Court | Kembrey Park | Swindon | Wiltshire | SN2 8AD | 01793 616 068 | admin@cc-craft.co.uk