A Rocaille Seed Bead Tassel on a Necklace with Rocaille Seed Bead Flowers and Star Spacer Beads
A Rocaille Seed Bead Tassel on a Necklace with Rocaille Seed Bead Flowers and Star Spacer Beads
Make these lovely tassels from rocaille seed beads which can be used as pendants for a necklace. The tassels are made from rocaille seed beads on a jewellery wire with small flowers from rocaille seed beads or with star spacer beads.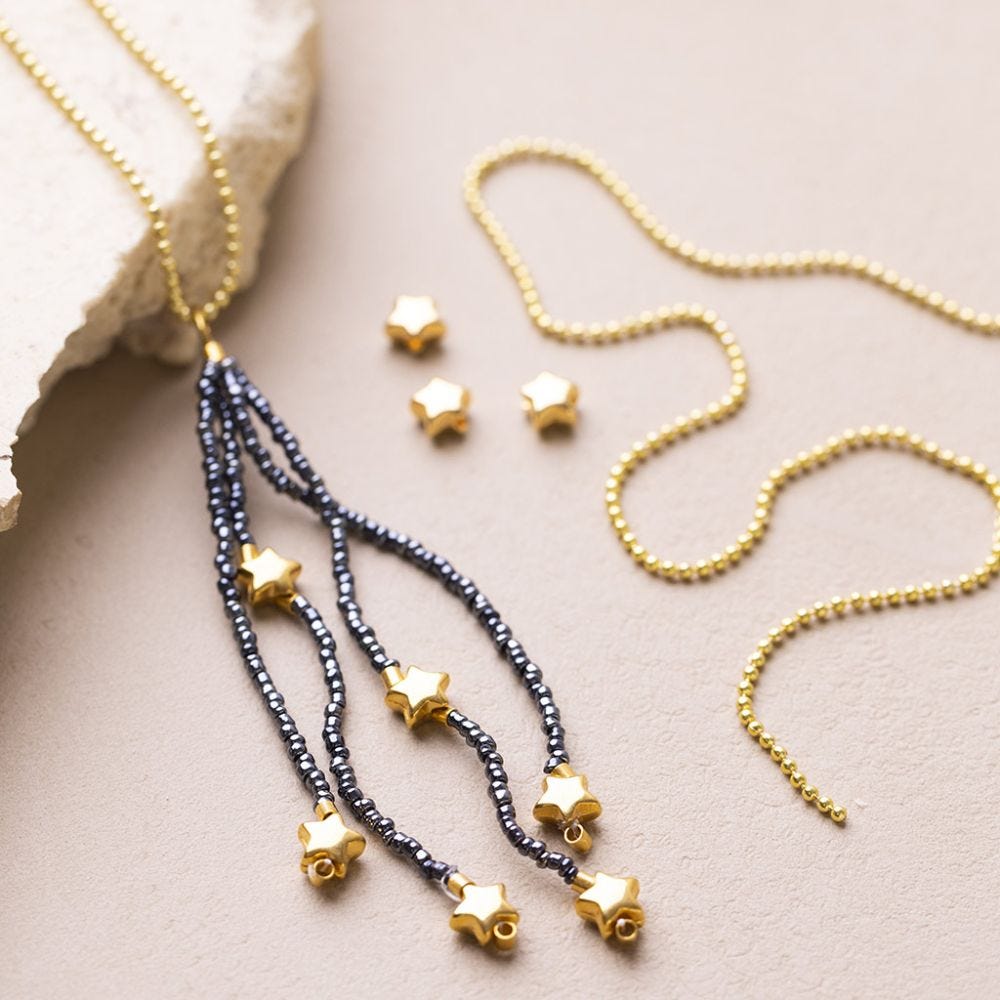 How to do it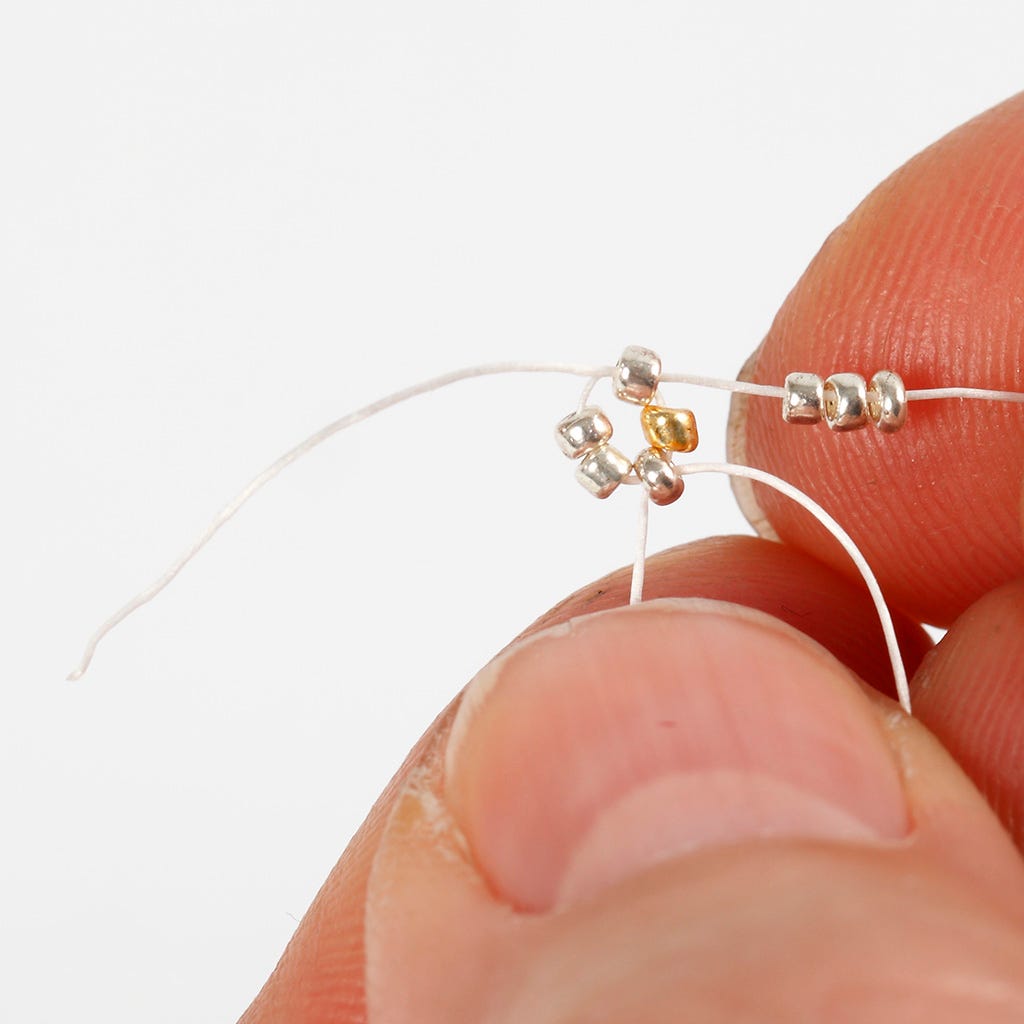 1
Make rocaille seed bead flowers by threading four rocaille seed beads onto a piece of jewellery wire to make a flower wreath and one bead in the middle. Feed the jewellery wire inside the first of the four rocaille seed beads, thread three new beads onto the flower wreath and feed the wire through the last of the four rocaille seed beads just before the middle bead. Tighten.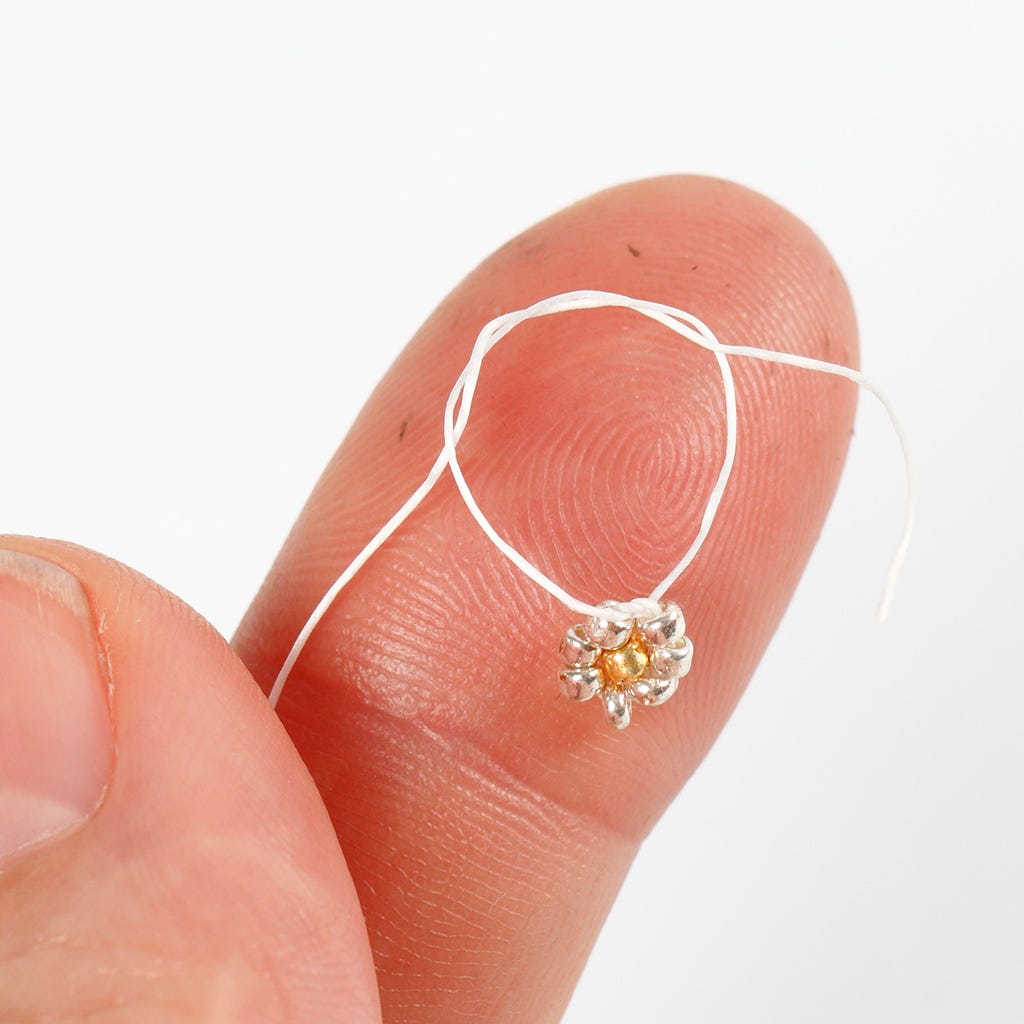 2
Secure the jewellery wire by tying a double knot after the flower. Now thread more rocaille seed beads onto the jewellery wire up to where you want the next flower wreath.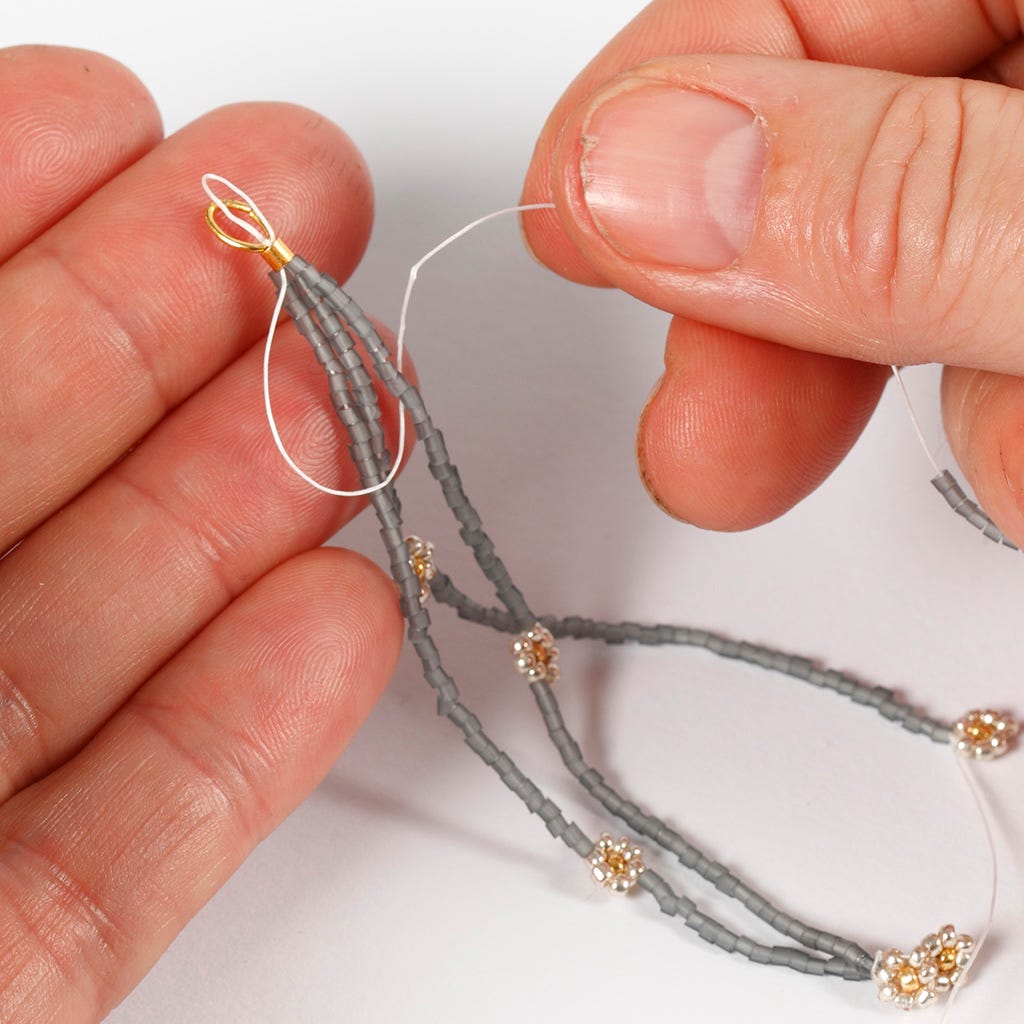 3
When the jewellery wire is the desired length, thread on an end cap. Now thread on a round jump ring and then feed the wire back through the end cap and now continue by threading rocaille seed beads and making flowers on another piece of jewellery wire for the tassel.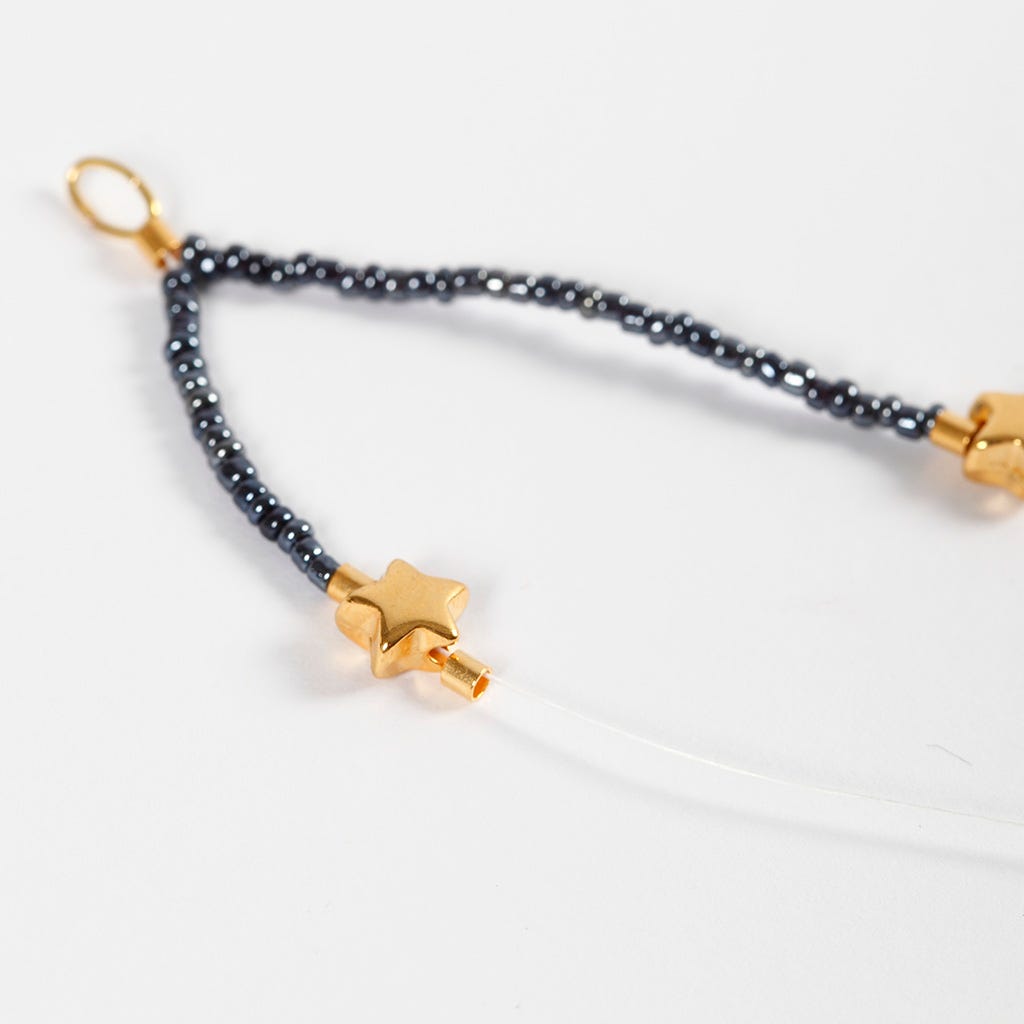 4
You can choose to thread star spacer beads onto the jewellery wire for the tassel instead of rocaille seed bead flowers. Thread an end cap onto both sides of the star spacer bead to prevent the rocaille seed beads from slipping inside the star spacer bead.