A plate from self-hardening clay with imprints of dried flowers
A plate from self-hardening clay with imprints of dried flowers
Make your own plate from self-hardening clay with imprints of dried flowers. Roll the clay flat and then place dried flowers on top. Push/roll the flowers into the clay, creating an impression in the clay.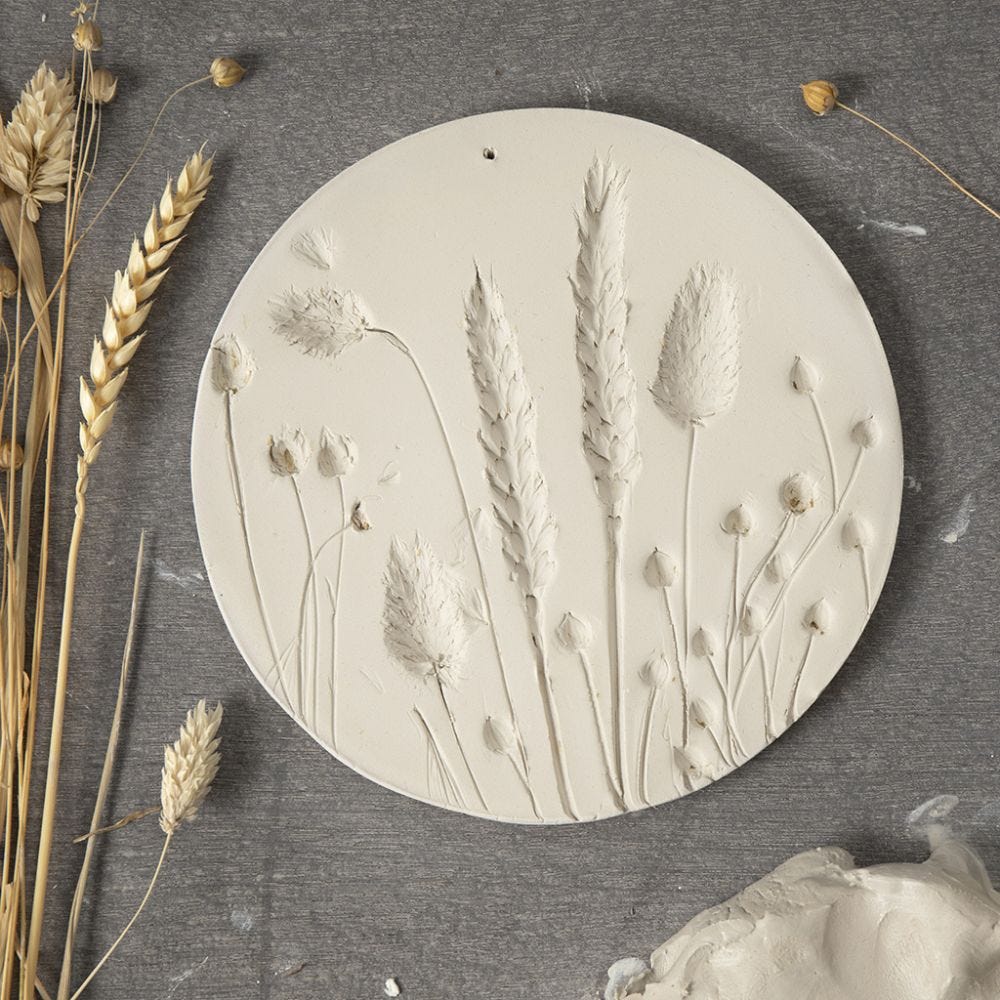 How to do it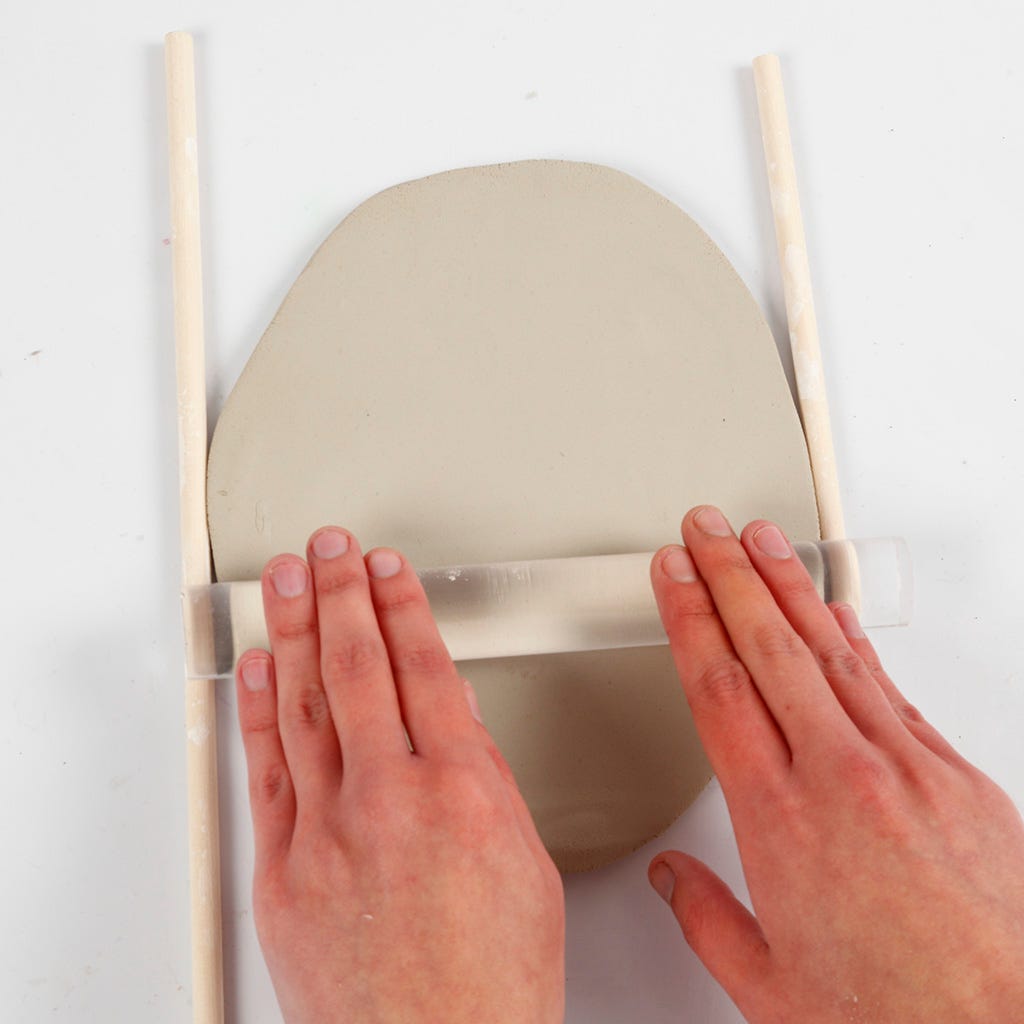 1
Roll out the clay between two sticks of your chosen thickness for an even thickness of the clay. Roll backwards and forwards on top of the two sticks until the clay has the same thickness as the sticks.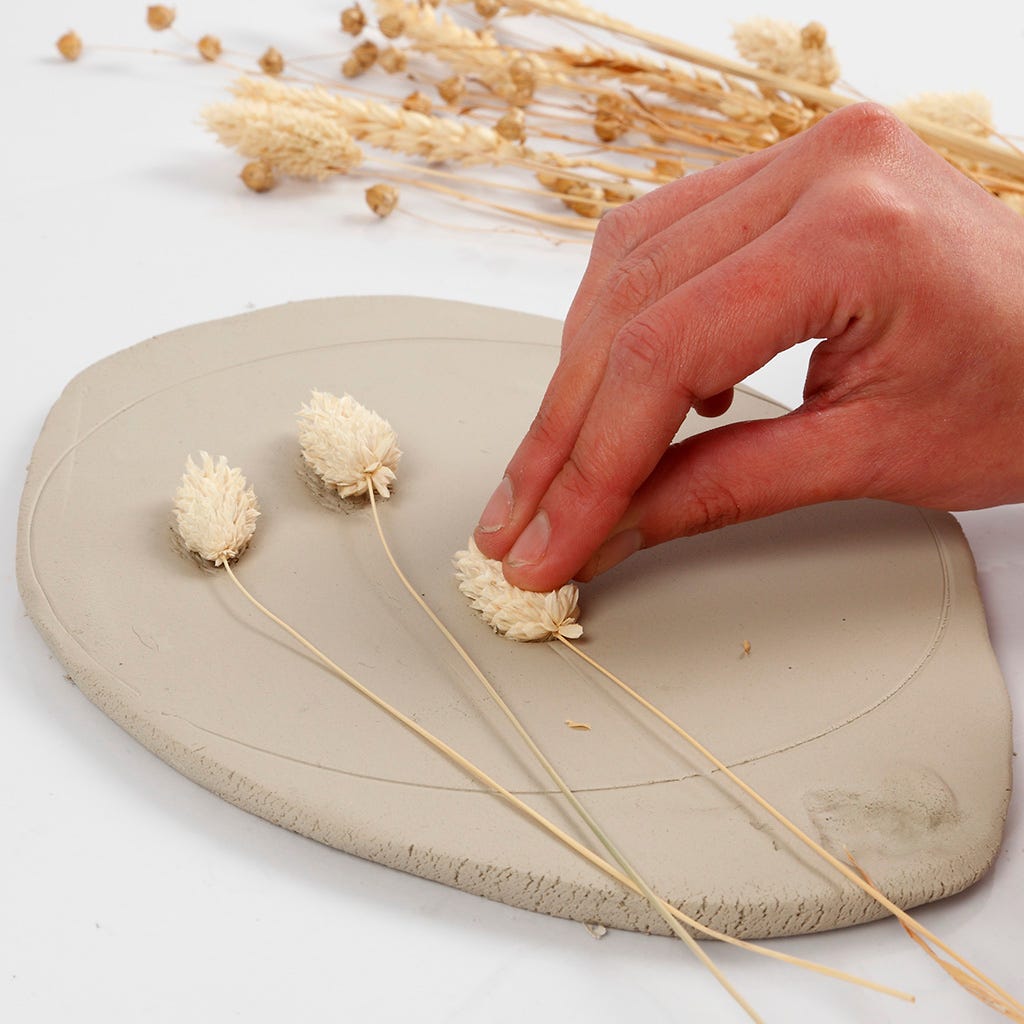 2
Place your chosen dried flowers on top of the clay. Gently push them into the clay using your fingers.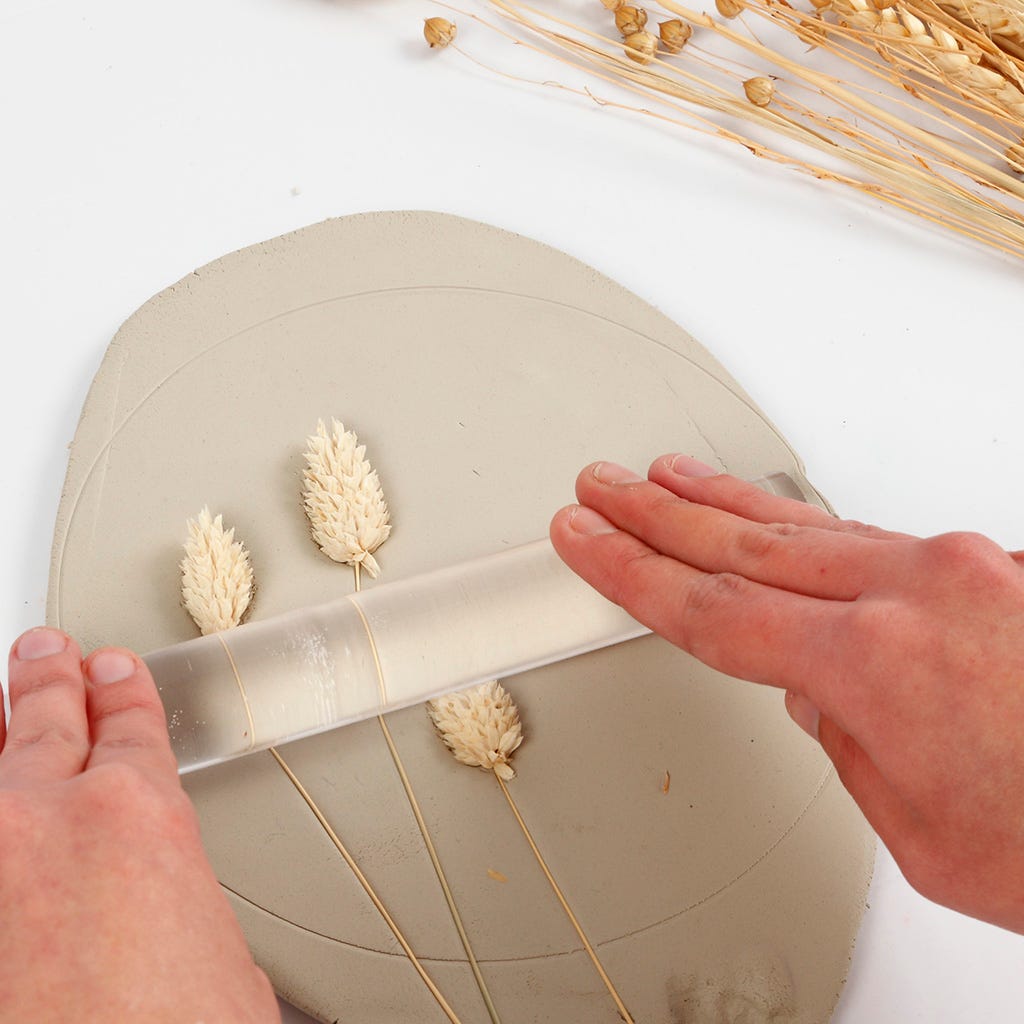 3
Roll over the flowers with a rolling pin, pushing the flowers into the clay until they are the same height as the clay.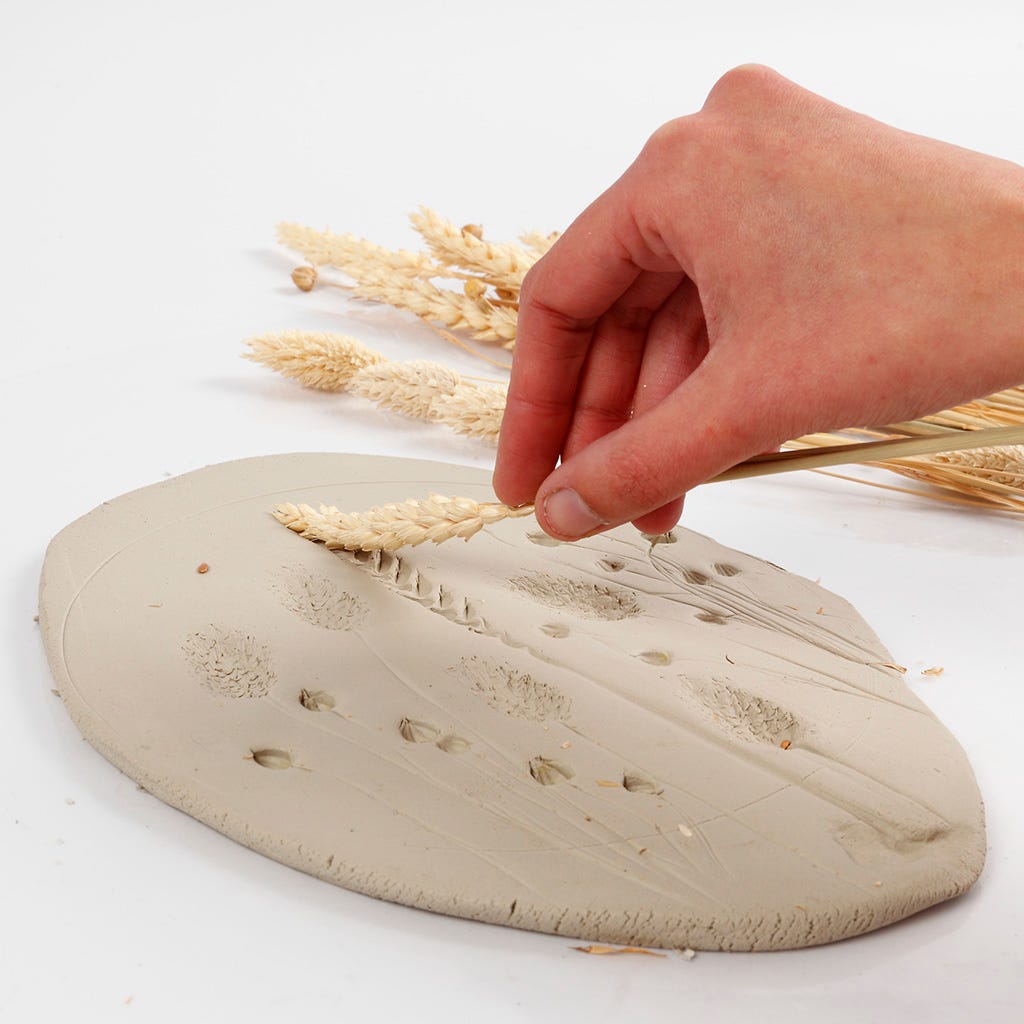 4
Carefully remove the dried flowers. You may use a small stick or tweezers to remove all the bits of the flowers from the clay.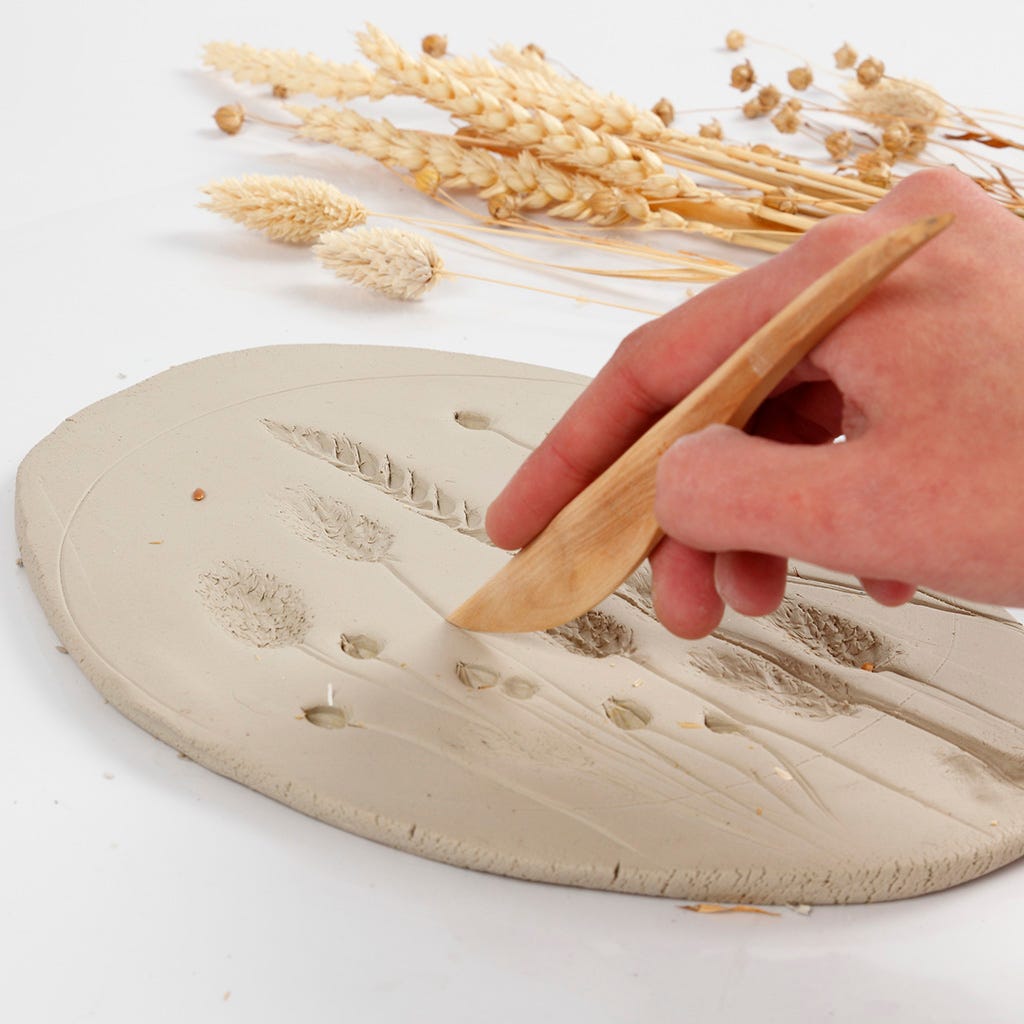 5
You may slightly enhance the imprints with a modelling tool in case the imprints are not clear enough.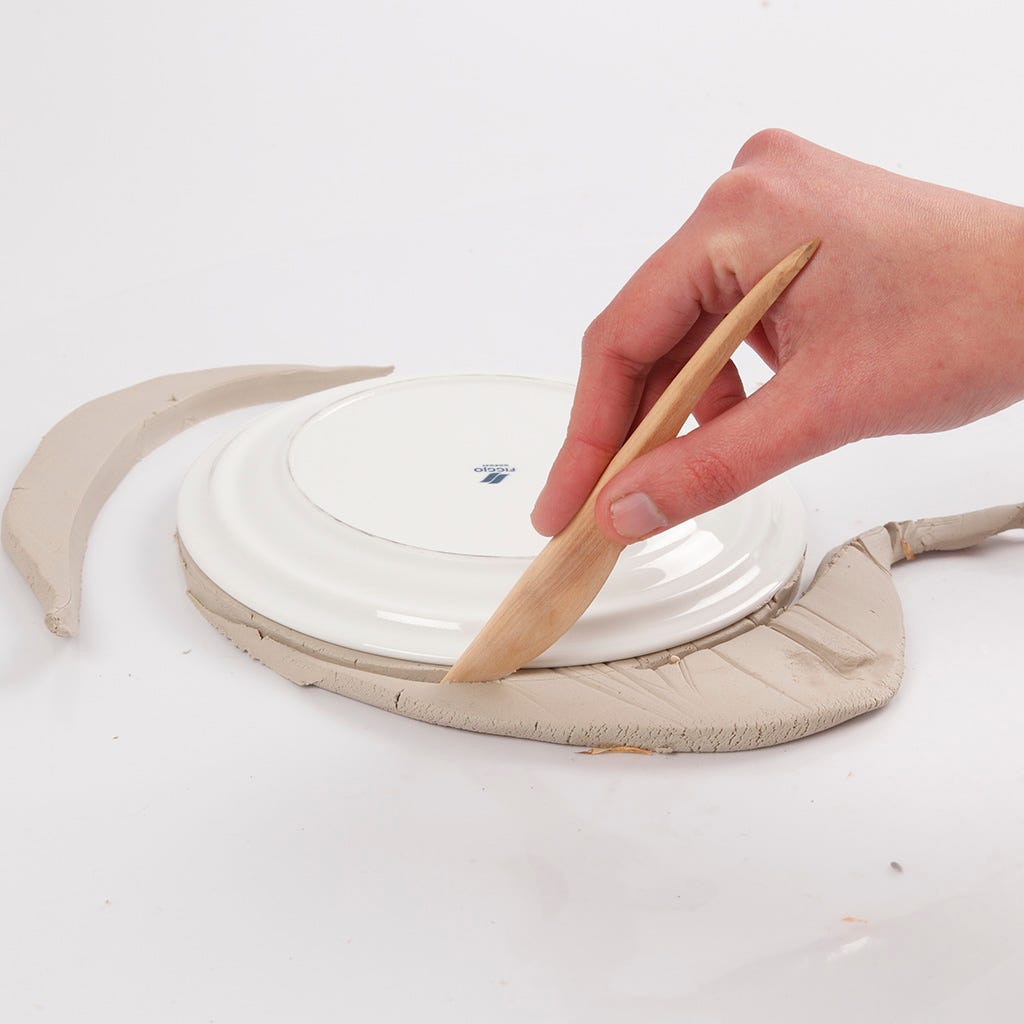 6
Place a plate, a lid or similar in your chosen size on top of the clay. Cut around the item with a modelling tool and remove the excess clay.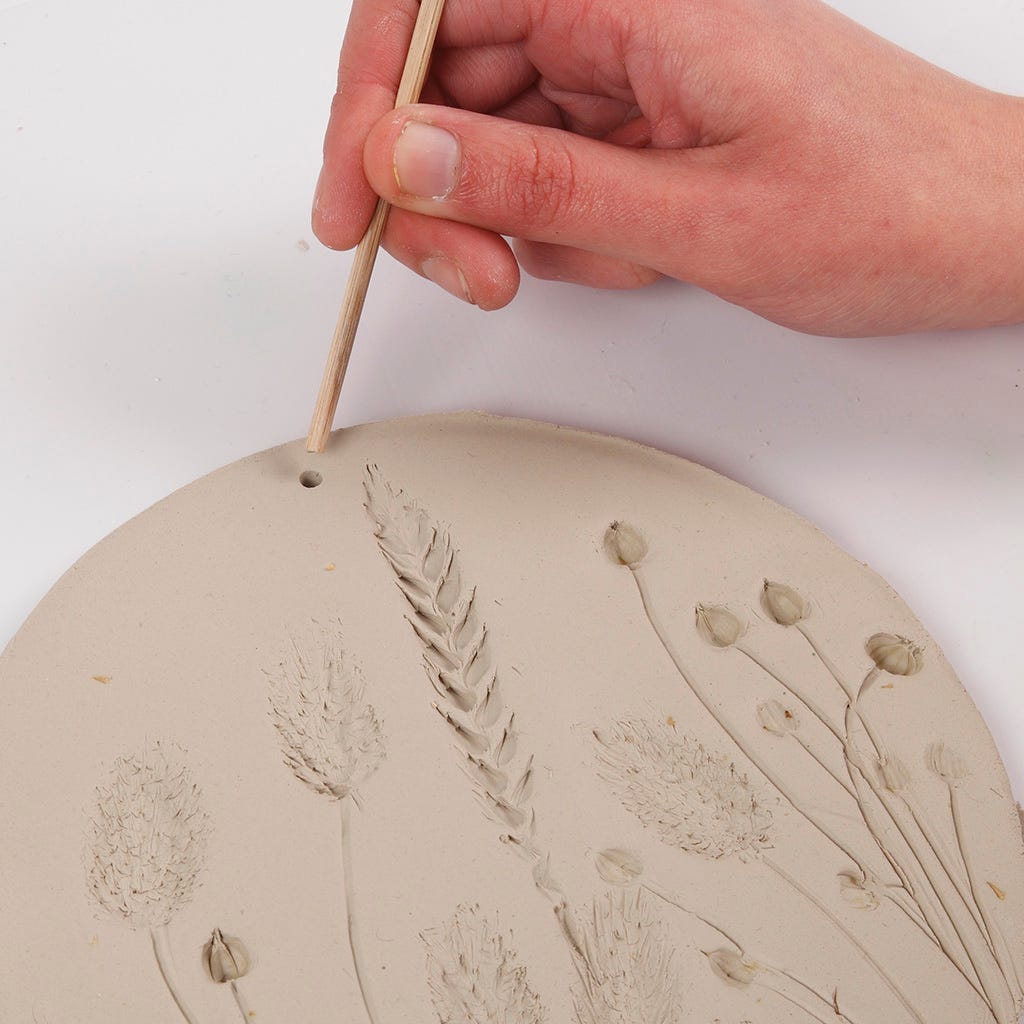 7
Make a hole for hanging using a wooden stick. Leave the plate to dry. Turn the plate over a couple of times whilst drying to avoid it bending.
Copyright © 2013-present Creativ Company Ltd. All rights reserved | 2 Pine Court | Kembrey Park | Swindon | Wiltshire | SN2 8AD | 01793 616 068 | admin@cc-craft.co.uk