A pirate ship made from an egg tray
A pirate ship made from an egg tray
Here we have transformed an egg tray into a pirate ship.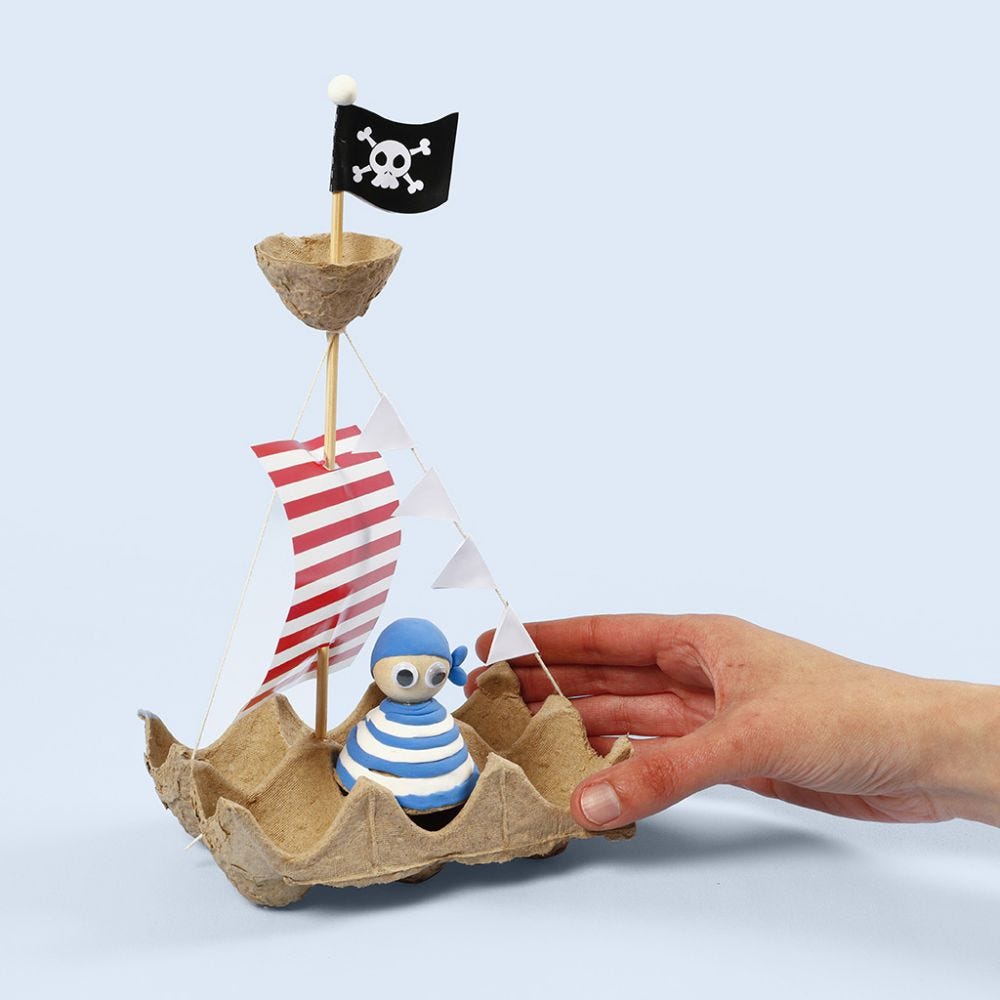 How to do it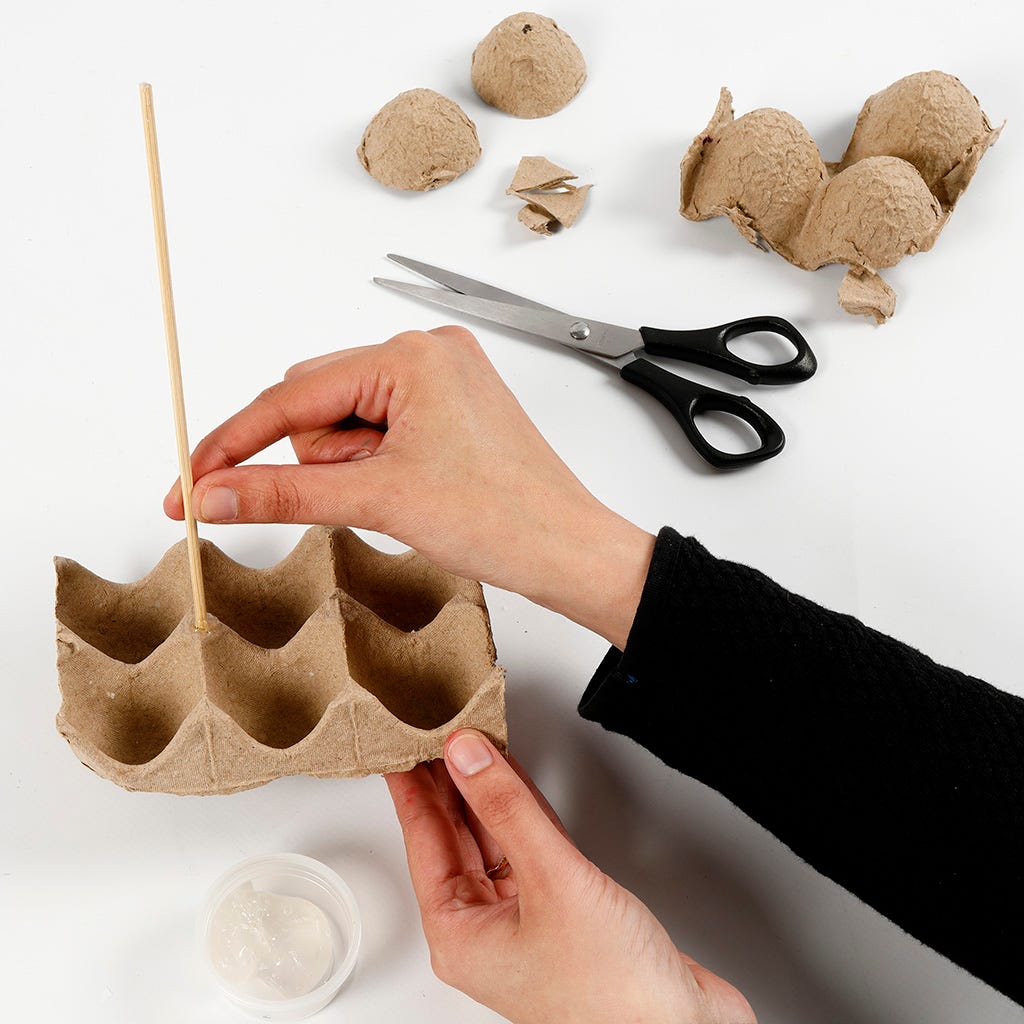 1
Trim the egg tray with scissors. Cut out a section consisting of 3 x 2 holes and cut out two single sections; one for the pirate and one for the lookout tower on the mast. Push the stick through the egg tray for the ship's mast. Secure the stick with Sticky Base.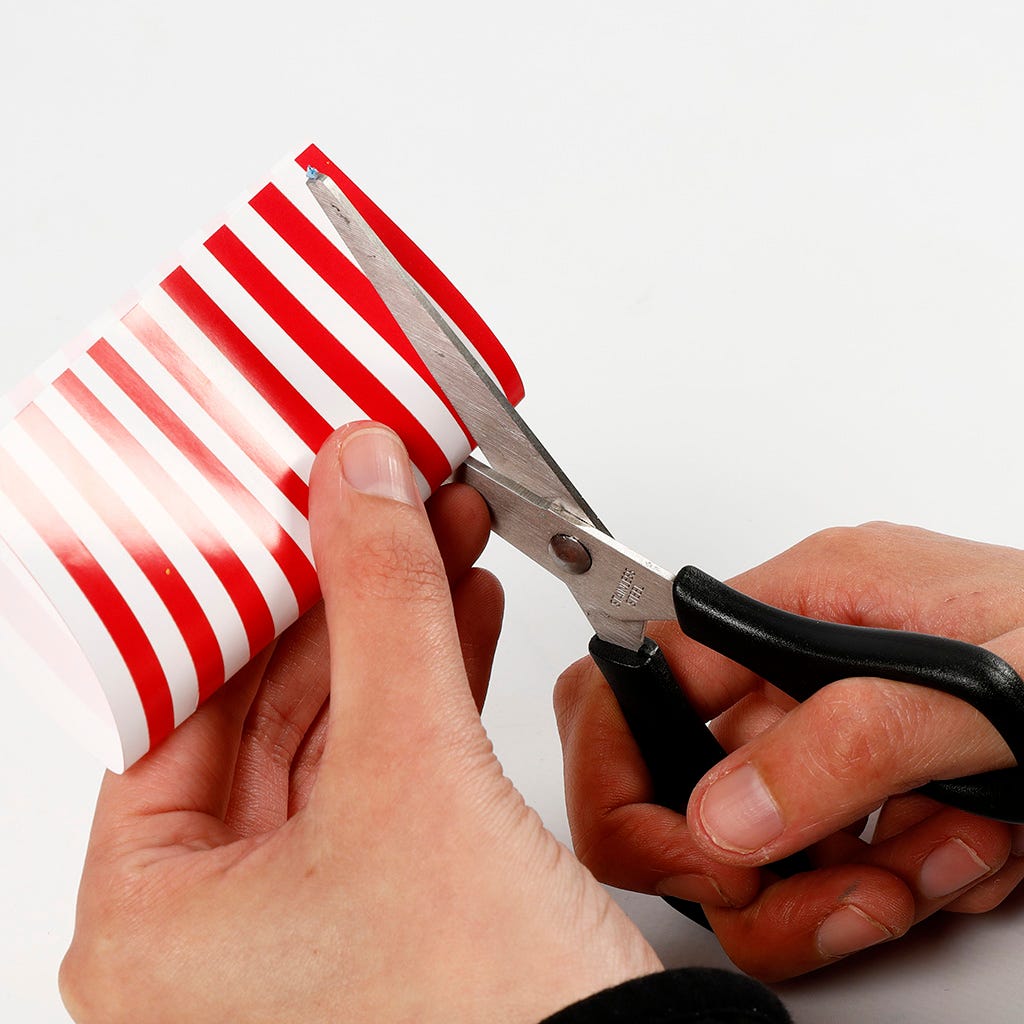 2
Cut out the sail from paper using the template. Fold the paper in half. Cut two notches to attach the sail onto the mast.
3
Make a hole at the bottom of one of the single egg tray sections and push it down the mast above the sail. Secure with Sticky Base.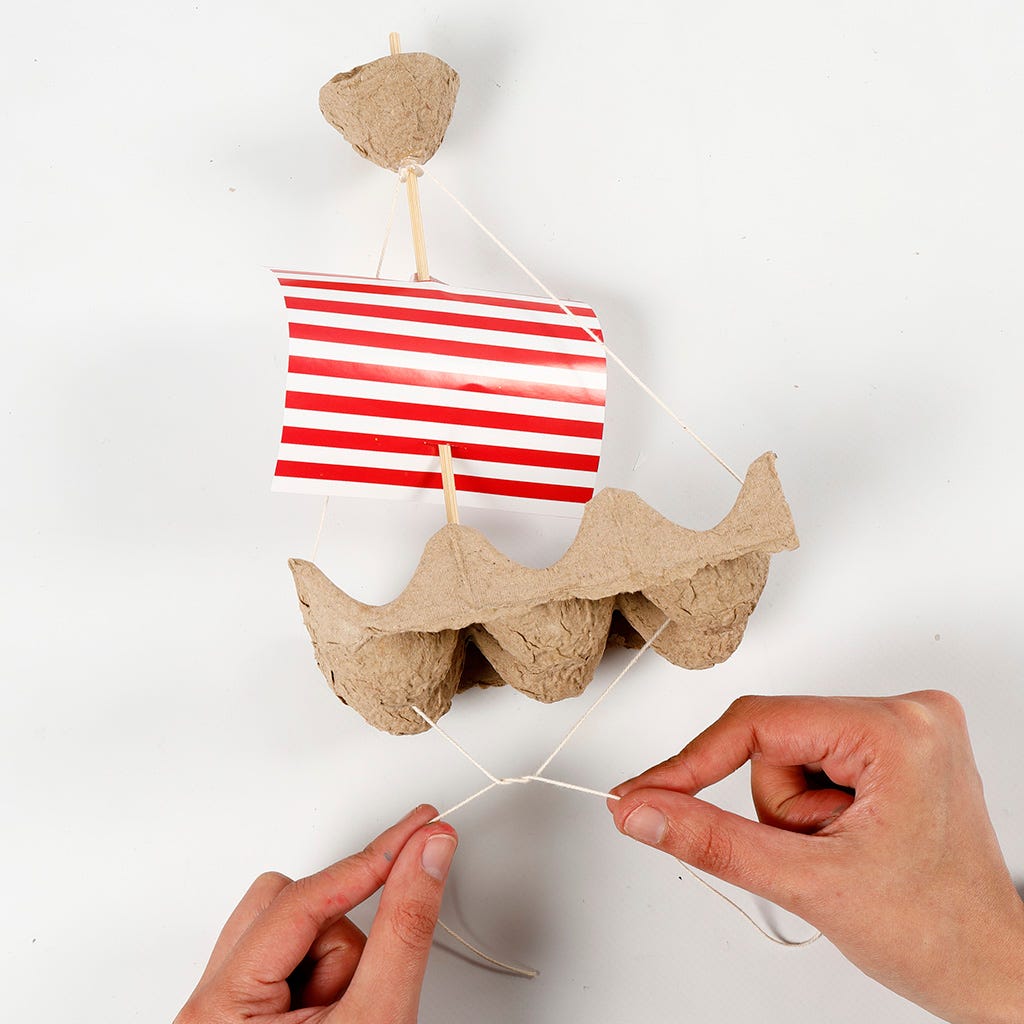 4
Tie the middle of a string around the mast and secure each string underneath the egg tray with a double knot as shown in the photo.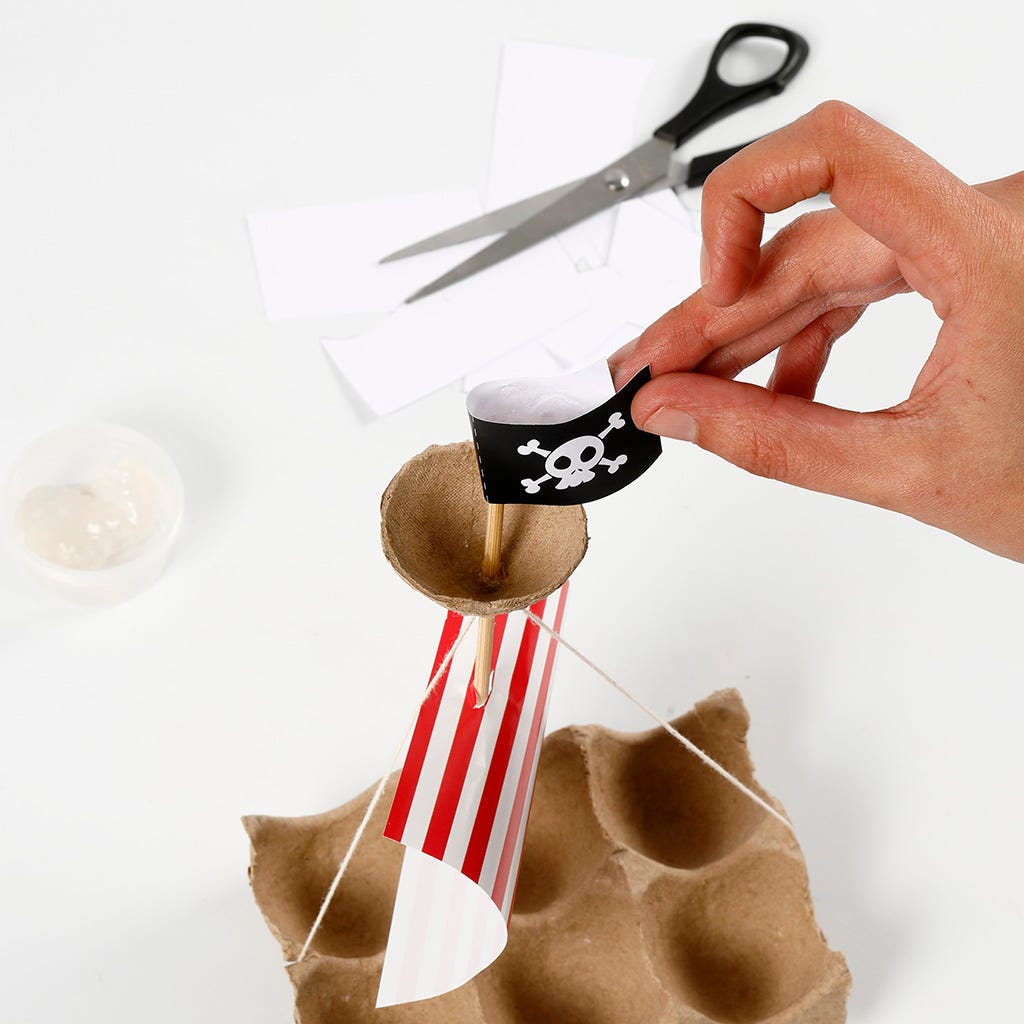 5
Cut out the pirate flag using the template and secure it around the top of the mast with Sticky Base.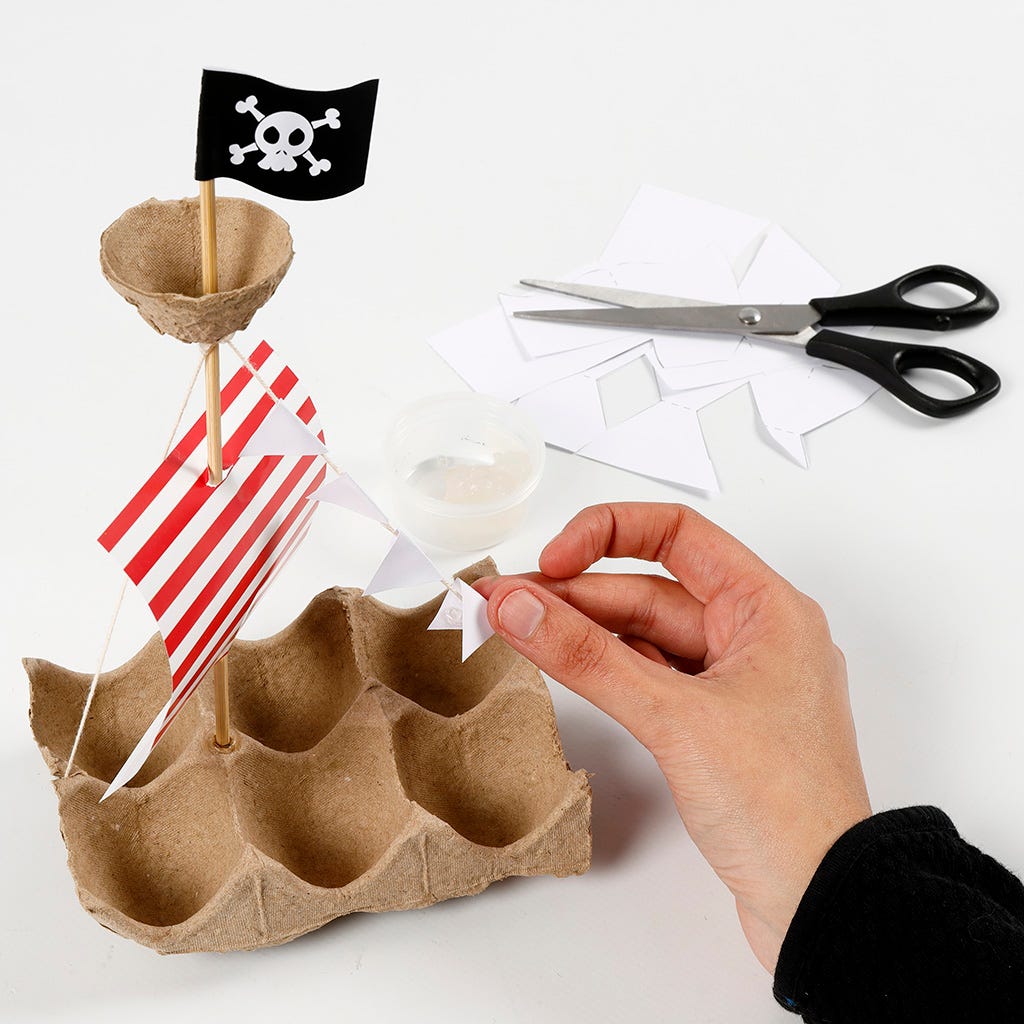 6
Cut out the small triangular flags using the template and secure them around the string with Sticky Base.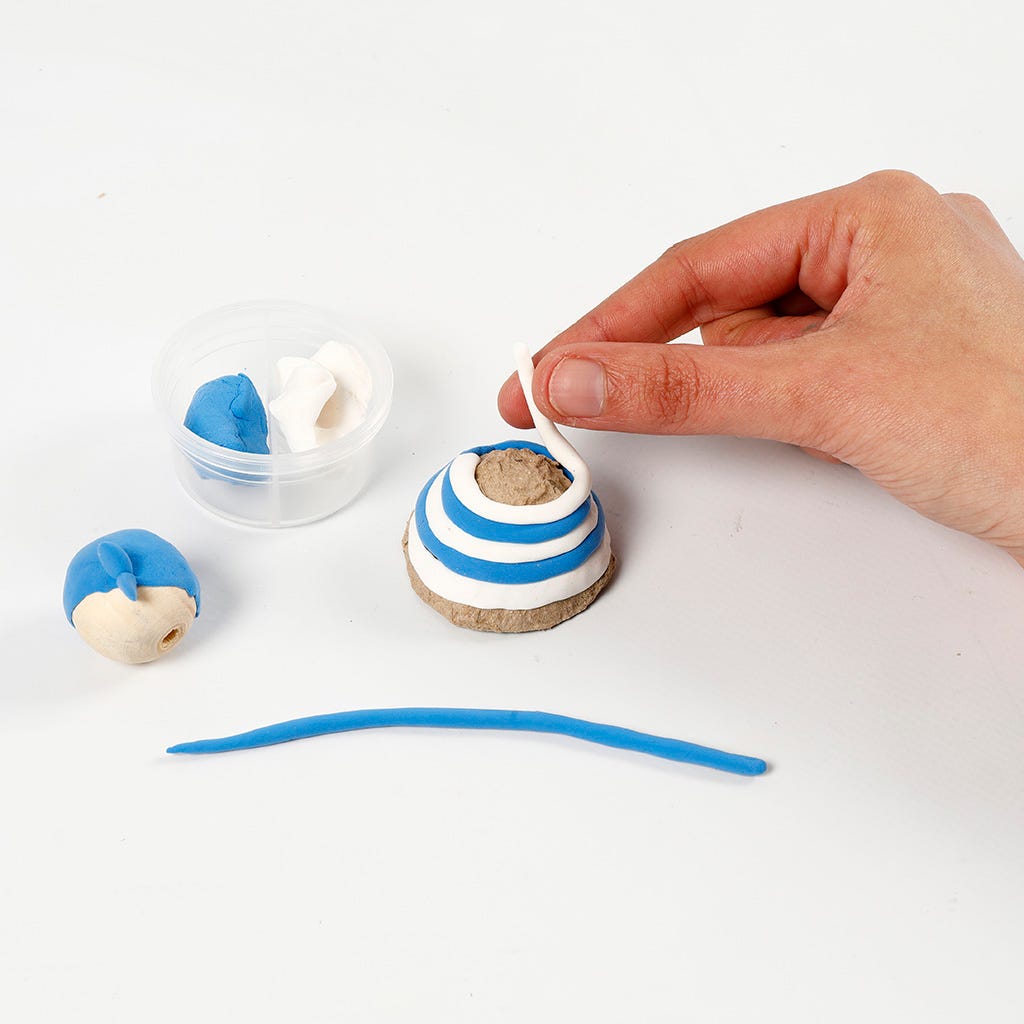 7
Make the pirate's body by covering the other cut-out single section of the egg tray with Silk Clay. Use a wooden bead for the pirate's head and model a hat around the top part of the wooden bead with Silk Clay.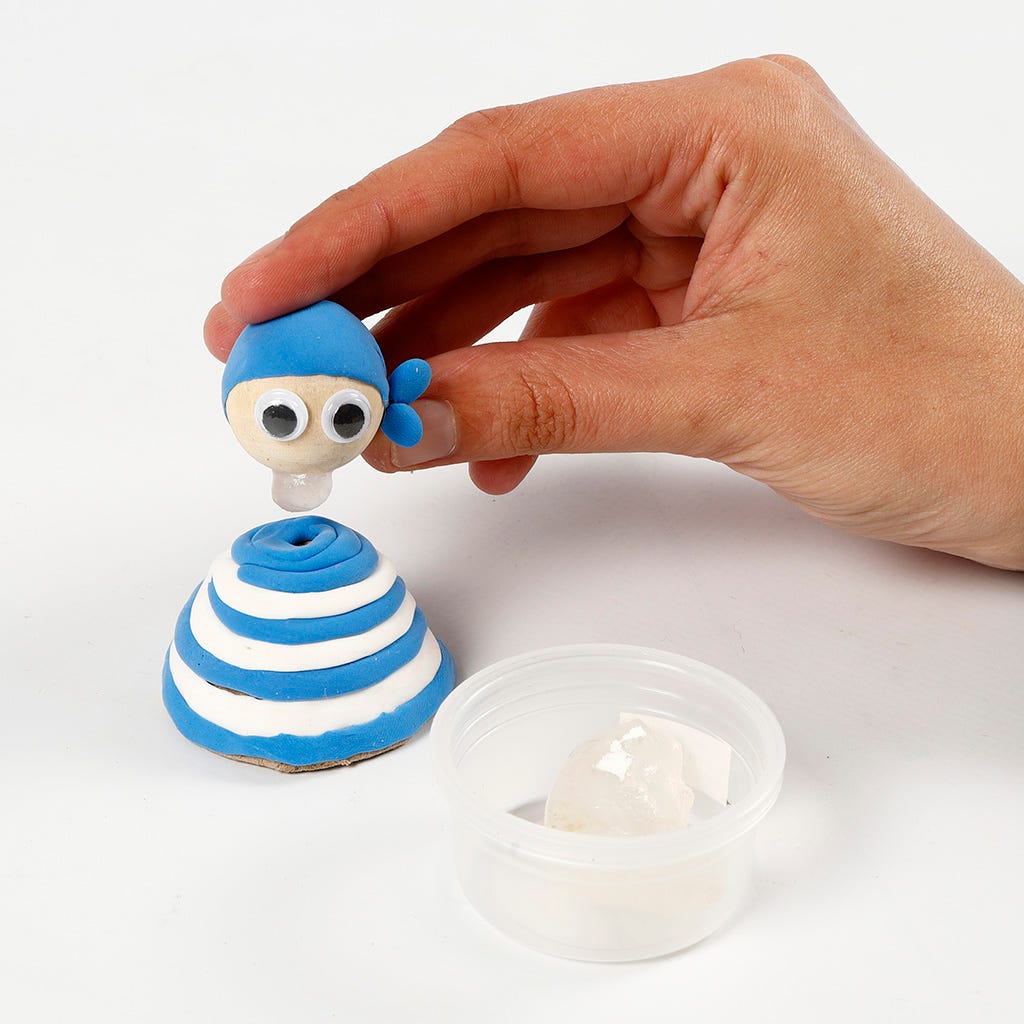 8
Attach self-adhesive googly eyes onto the wooden bead and attach the head onto the pirate's body using Sticky Base.