A patterned Card decorated with a die-cut Paper Feather
The patterned front of this double greeting card is decorated with a paper feather which is die-cut and glued onto glossy paper. A piece of decorative ribbon is glued across the card. Everything is from Vivi Gade Design. How to do it
1
Tear a piece of glossy paper from the book, trim it to 8 x 12 cm and attach it onto the front of the greeting card using an E-Z Runner.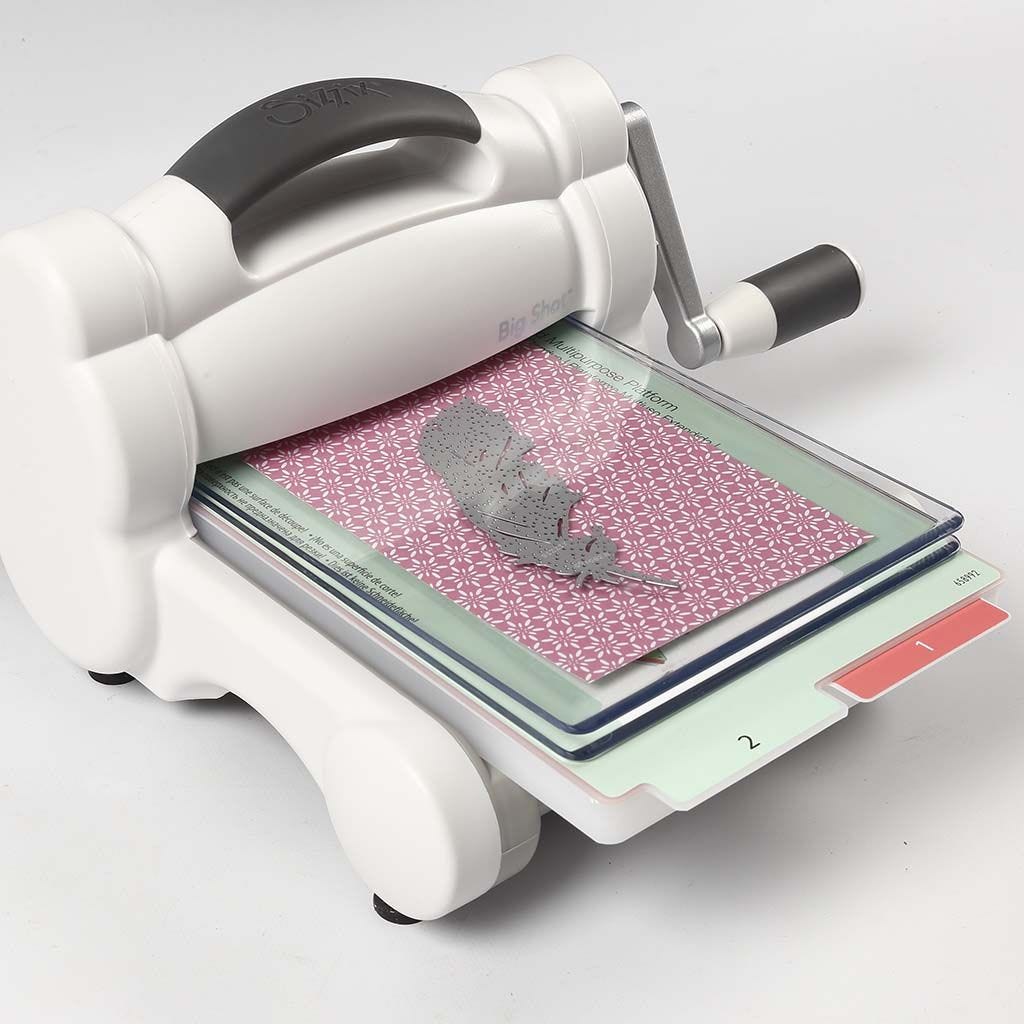 2
Feather/design: Make a 'sandwich' for processing in the Big Shot die-cutting machine. Keep the following order: spacer, acrylic cutting plate, paper, die and another cutting plate. Turn the handle and roll the whole ensemble through the machine.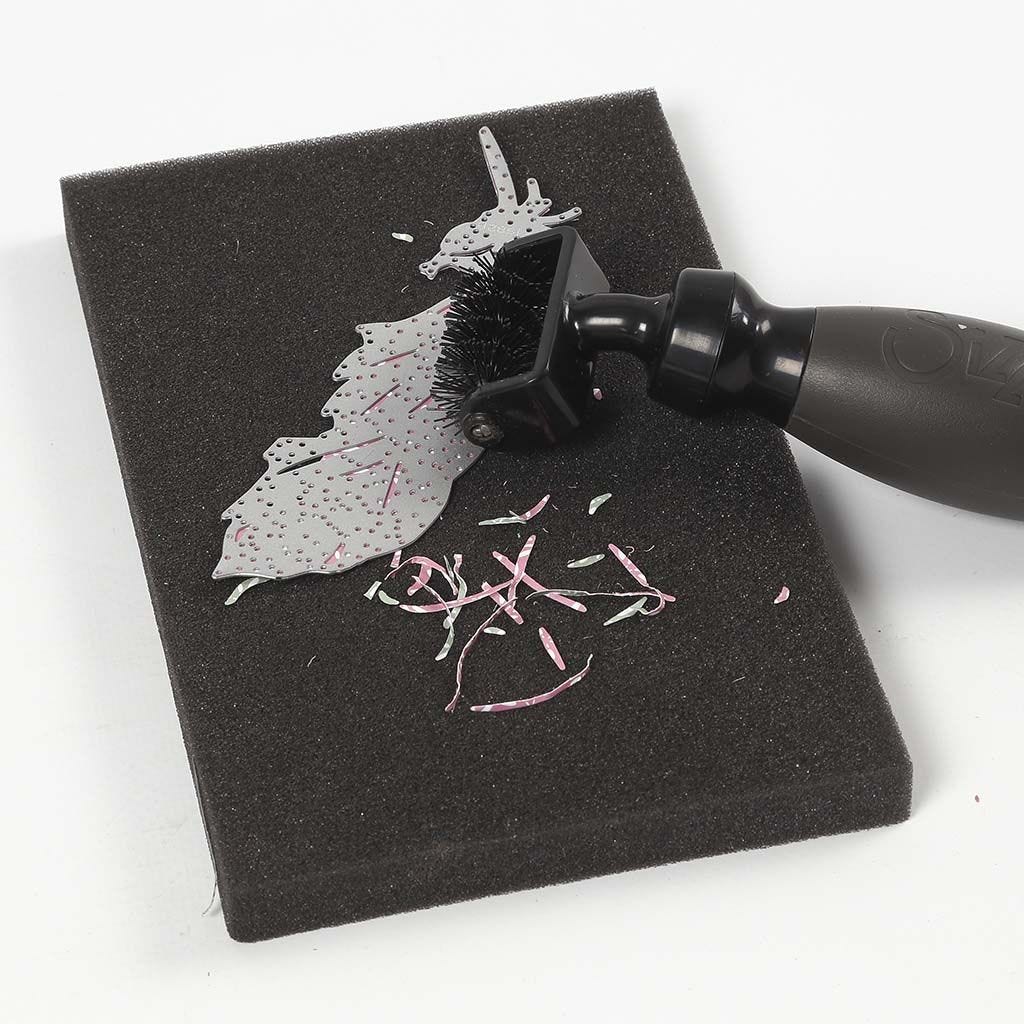 3
Use the Sizzix rolling brush with a matching foam pad to free the die-cut design from excess paper. Place the die onto the foam pad with the die-cut design at the bottom. Now roll over the brush.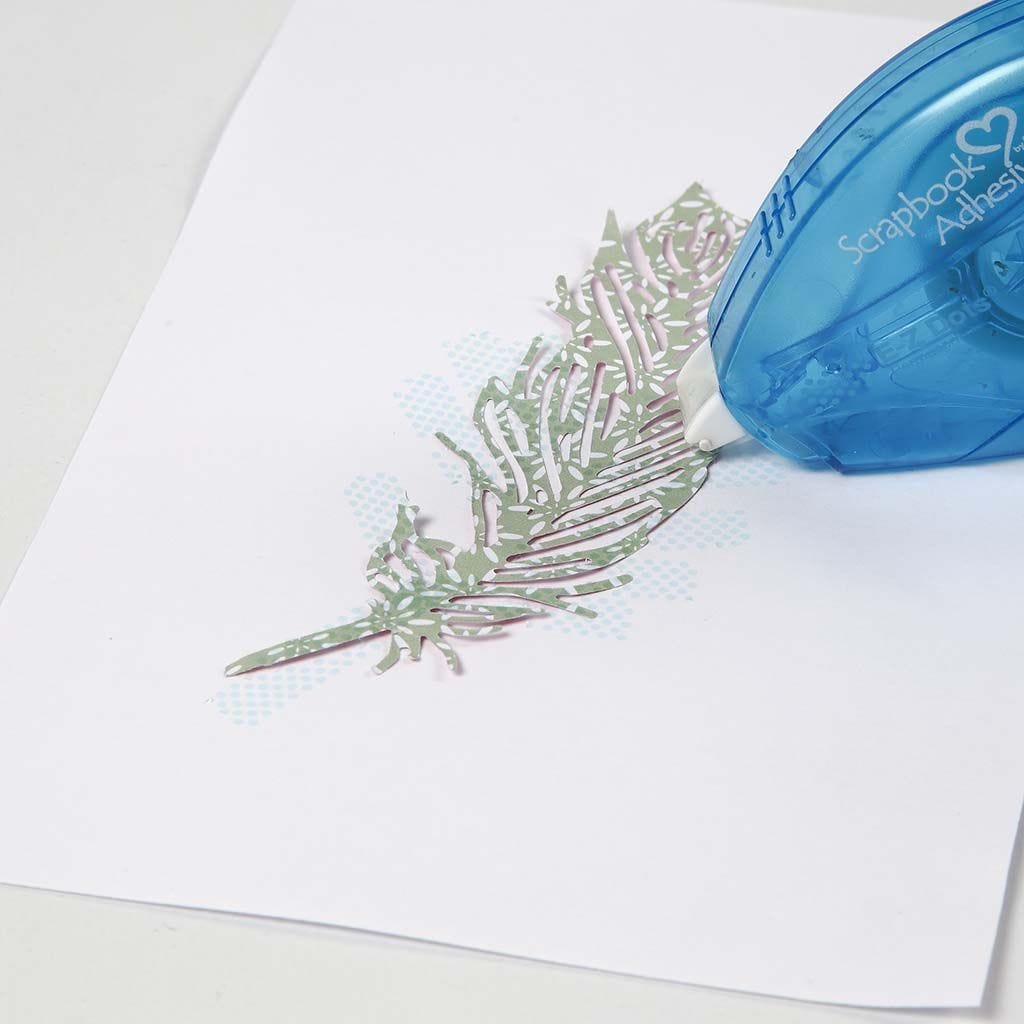 4
Place the design upside down on a piece of paper. Apply glue from the middle towards the edges using an E-Z Runner.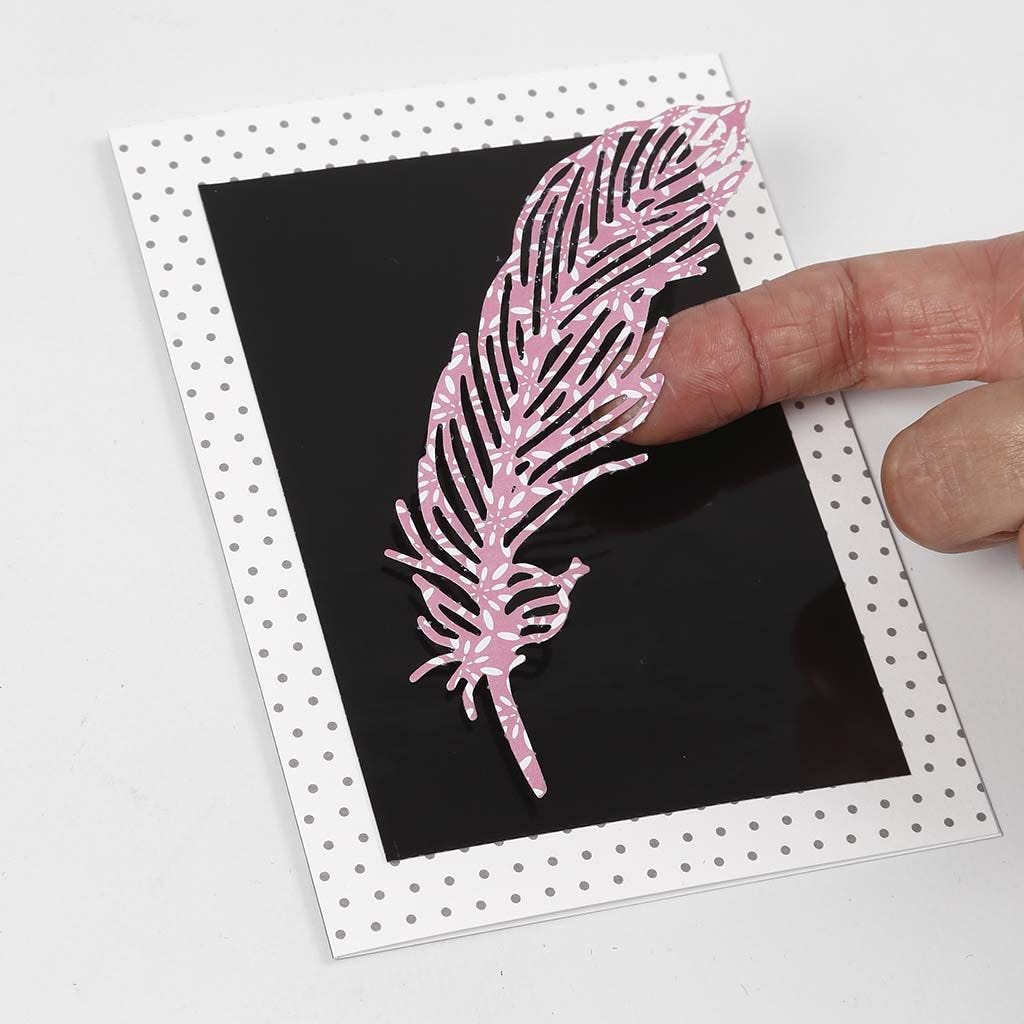 5
Attach the design onto the glossy paper.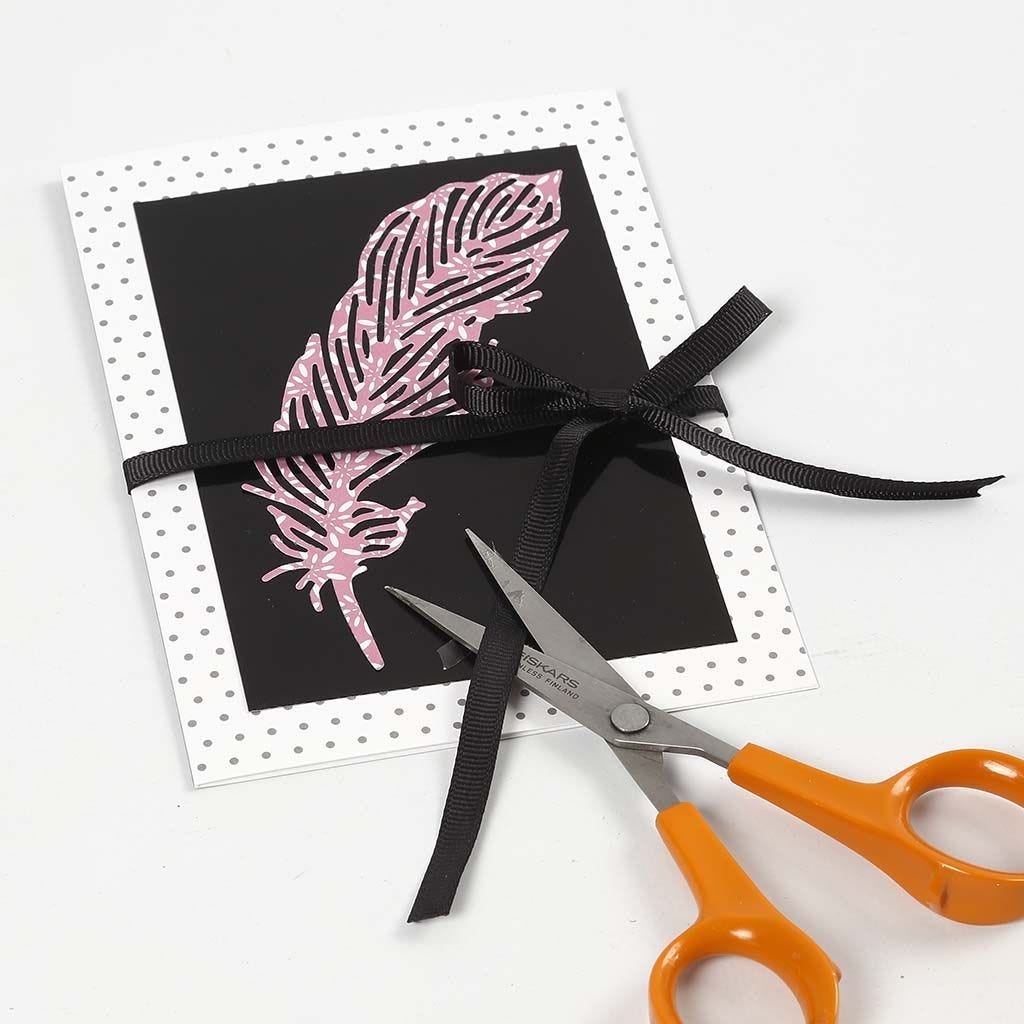 6
Tie a piece of decorative ribbon around the greeting card. Finish with a bow and trim.