A Mobile with a Mermaid and Sea Animal Designs decorated with Markers and Sequins
A Mobile with a Mermaid and Sea Animal Designs decorated with Markers and Sequins
This mobile is made from pre-printed card discs in three sizes with a mermaid and sea animal designs. The discs are decorated with markers and sequins and then assembled with the enclosed metal links and swivels, enabling each individual disc to rotate independently of each other.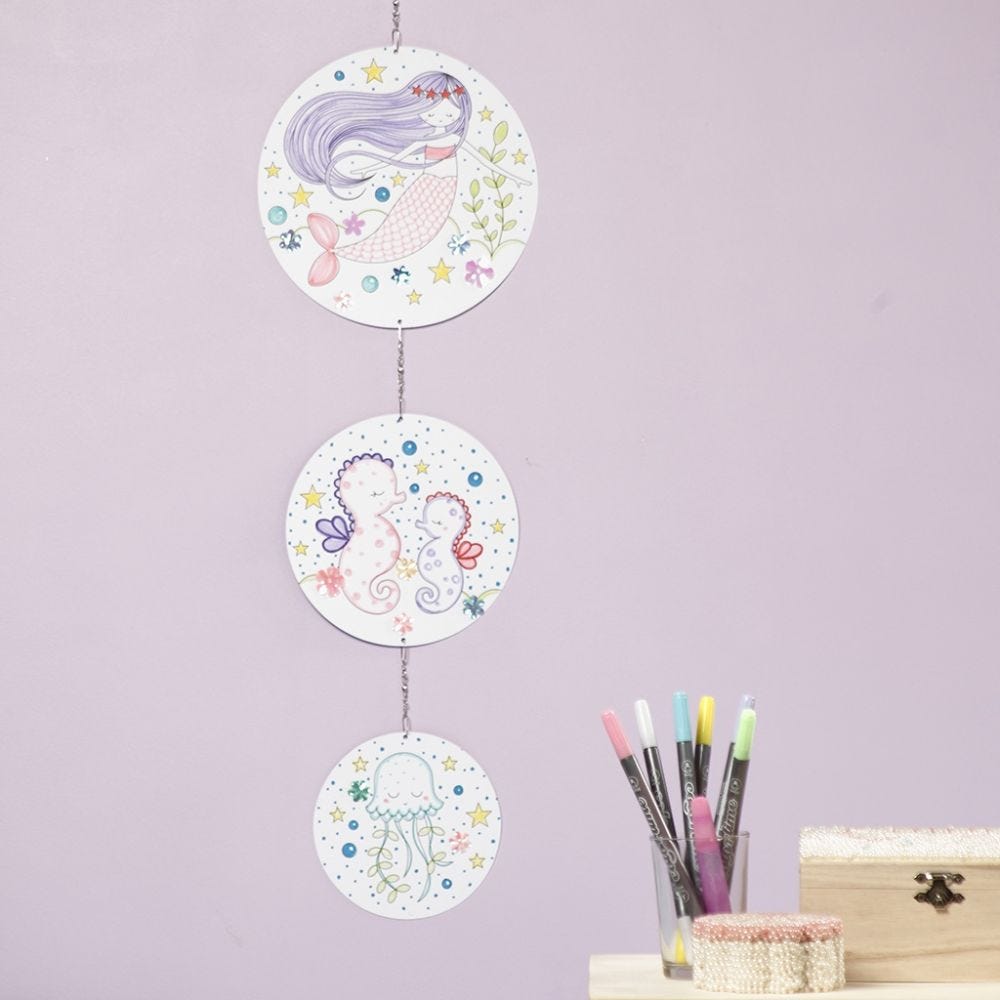 How to do it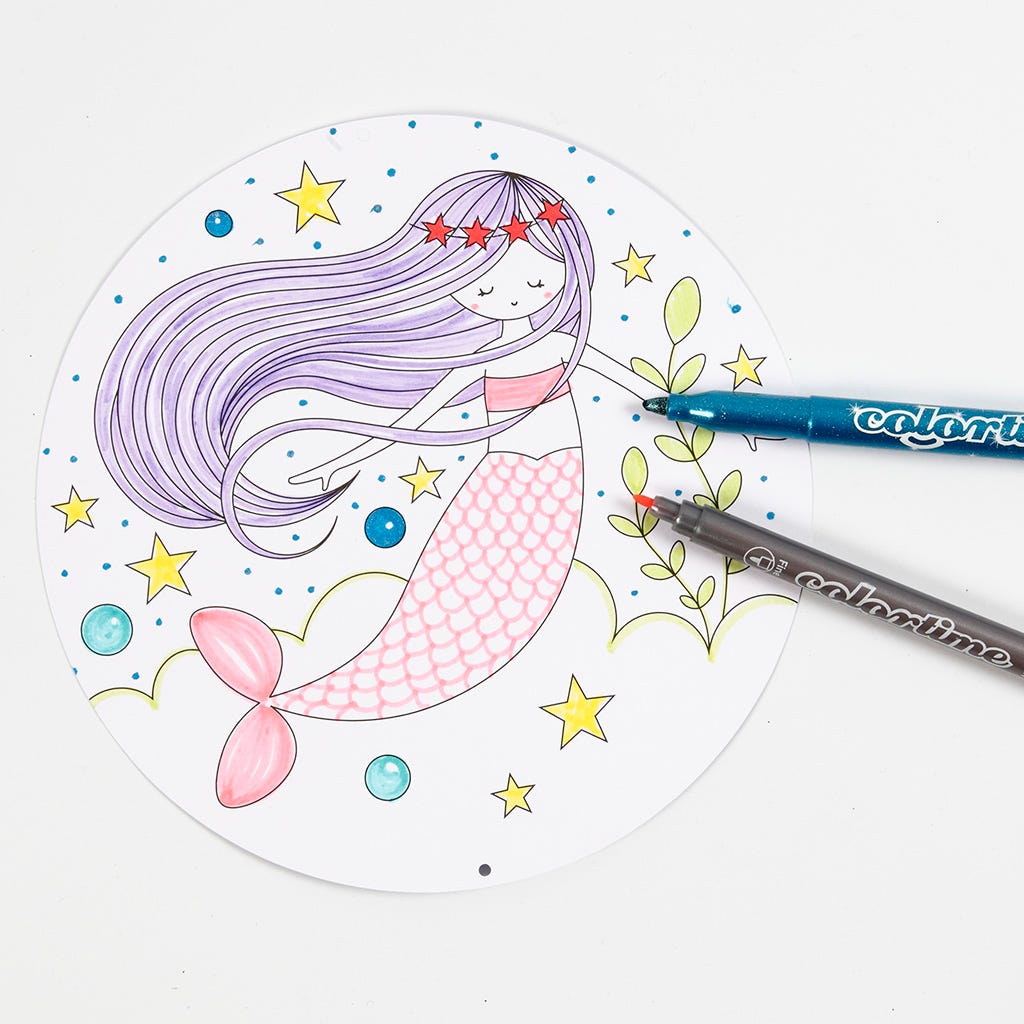 1
Decorate the pre-printed designs on the punched-out card discs with markers and sequins.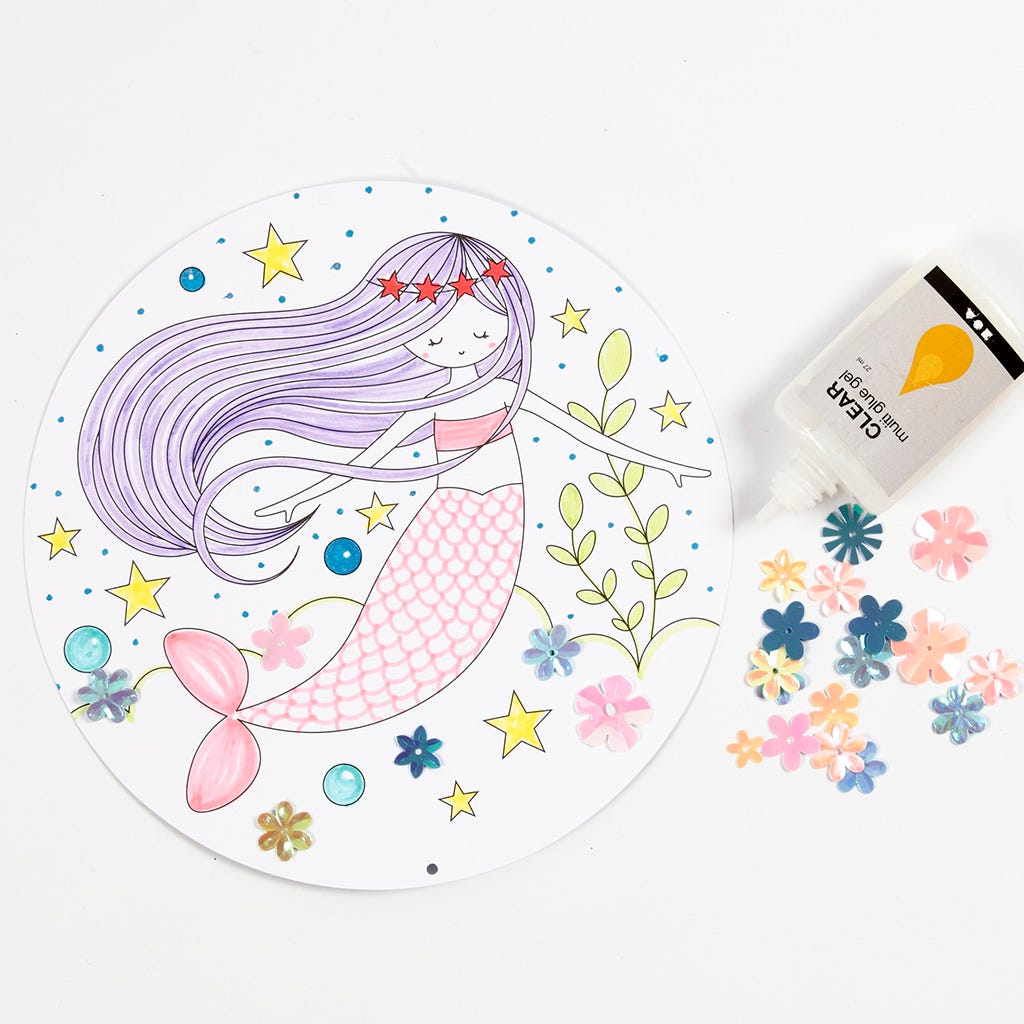 2
Glue on sequins for decoration.