A Mobile Phone Case decorated with Drawings and Rhinestones
A Mobile Phone Case decorated with Drawings and Rhinestones
The inside of these mobile phone casees is decorated with an attached drawing. One of the cases is decorated further with a printed photo. Both are decorated on the outside with self-adhesive rhinestones along the edge.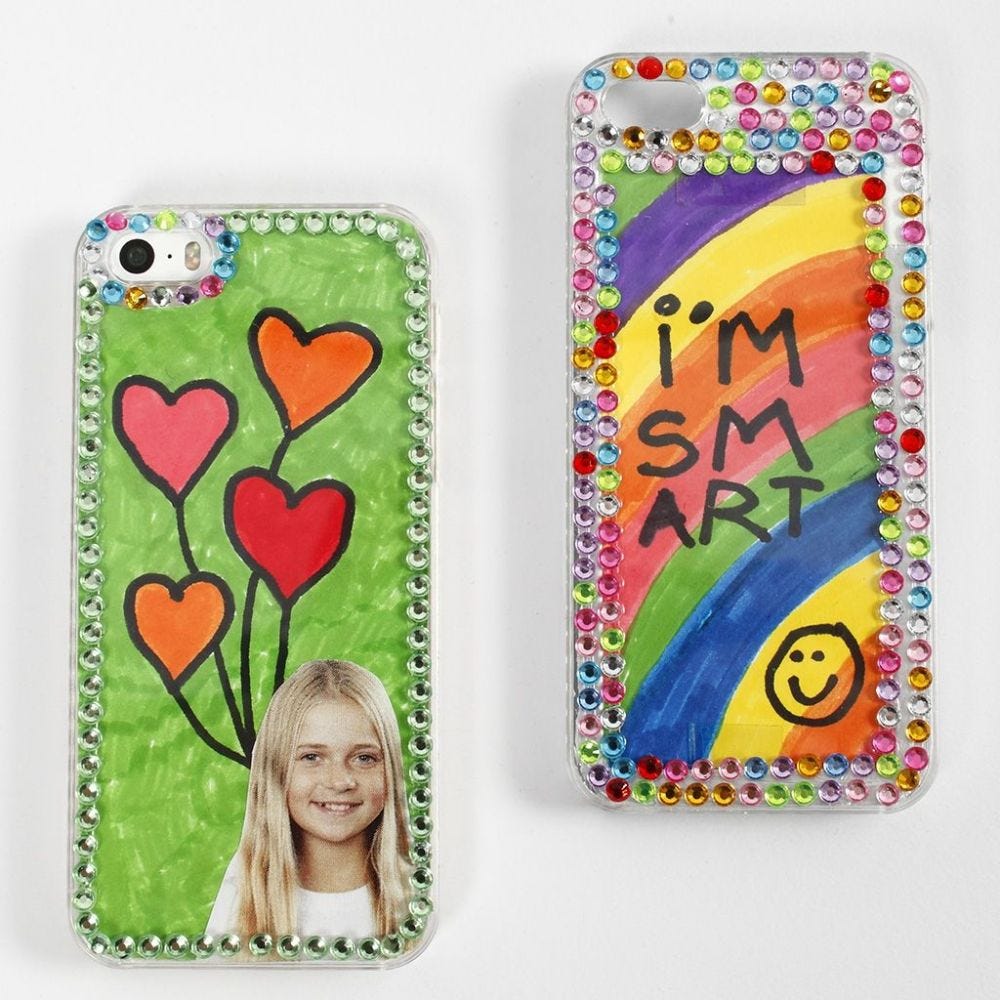 How to do it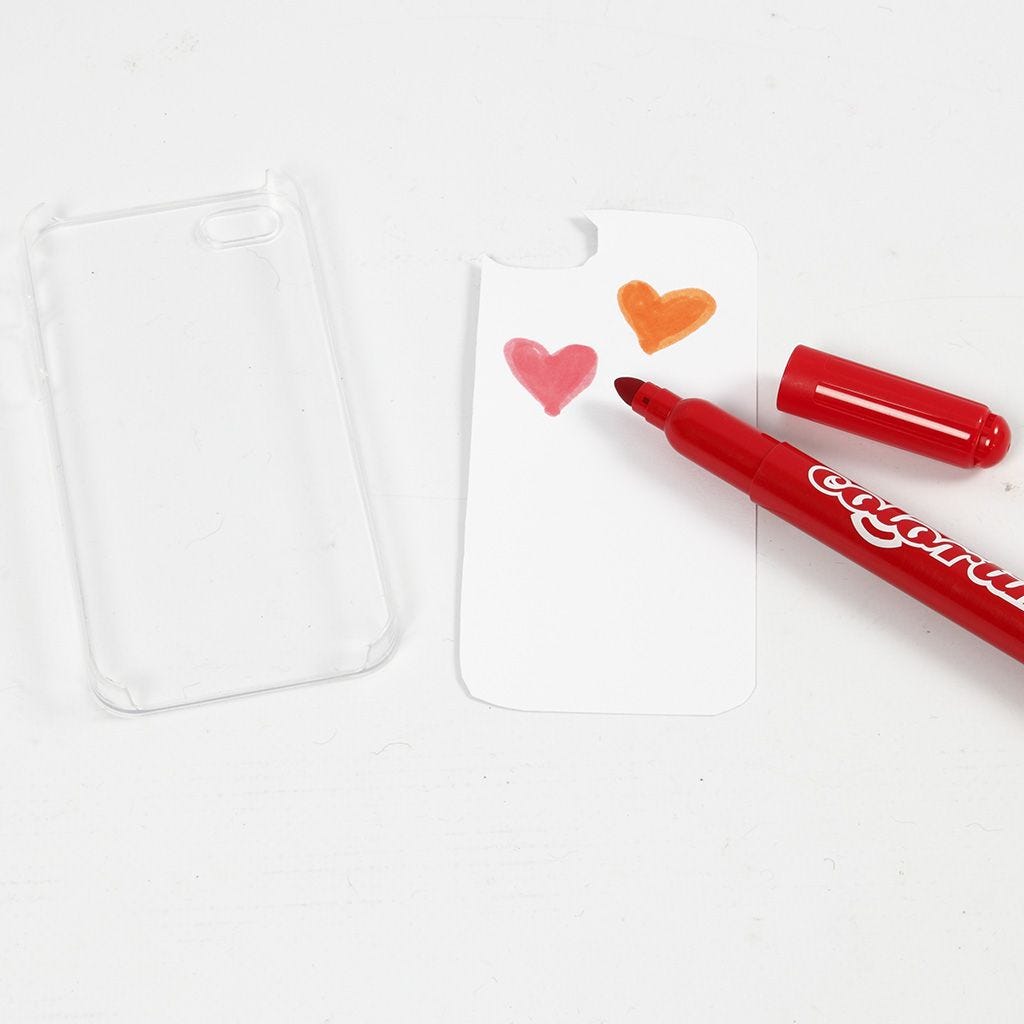 1
Print and cut out the template which is available as a separate PDF file file for this idea. Copy the outline onto paper, cut out and draw a design according to your own imagination and glue on a printed photo if you wish. (Remember to decorate on the correct side of the paper).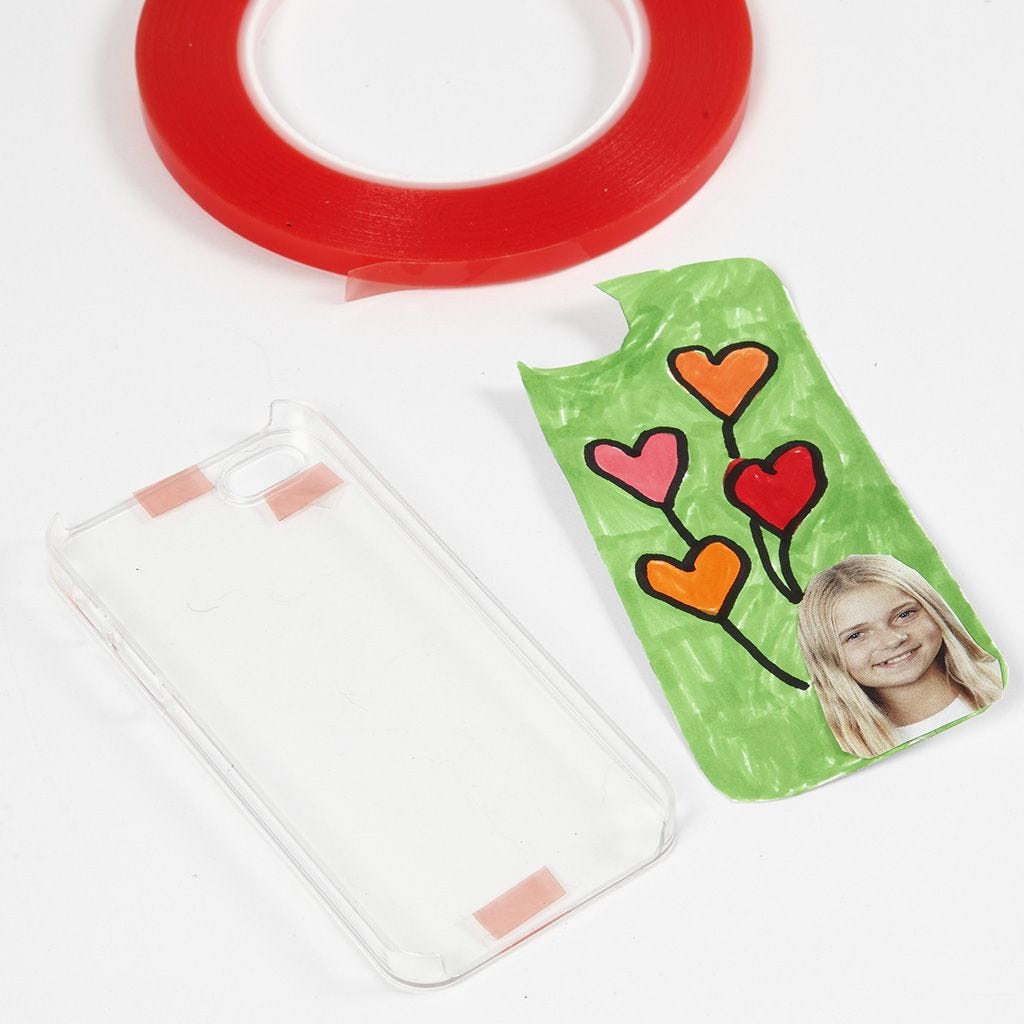 2
Attach the paper onto the inside of the transparant case using small pieces of Power Tape.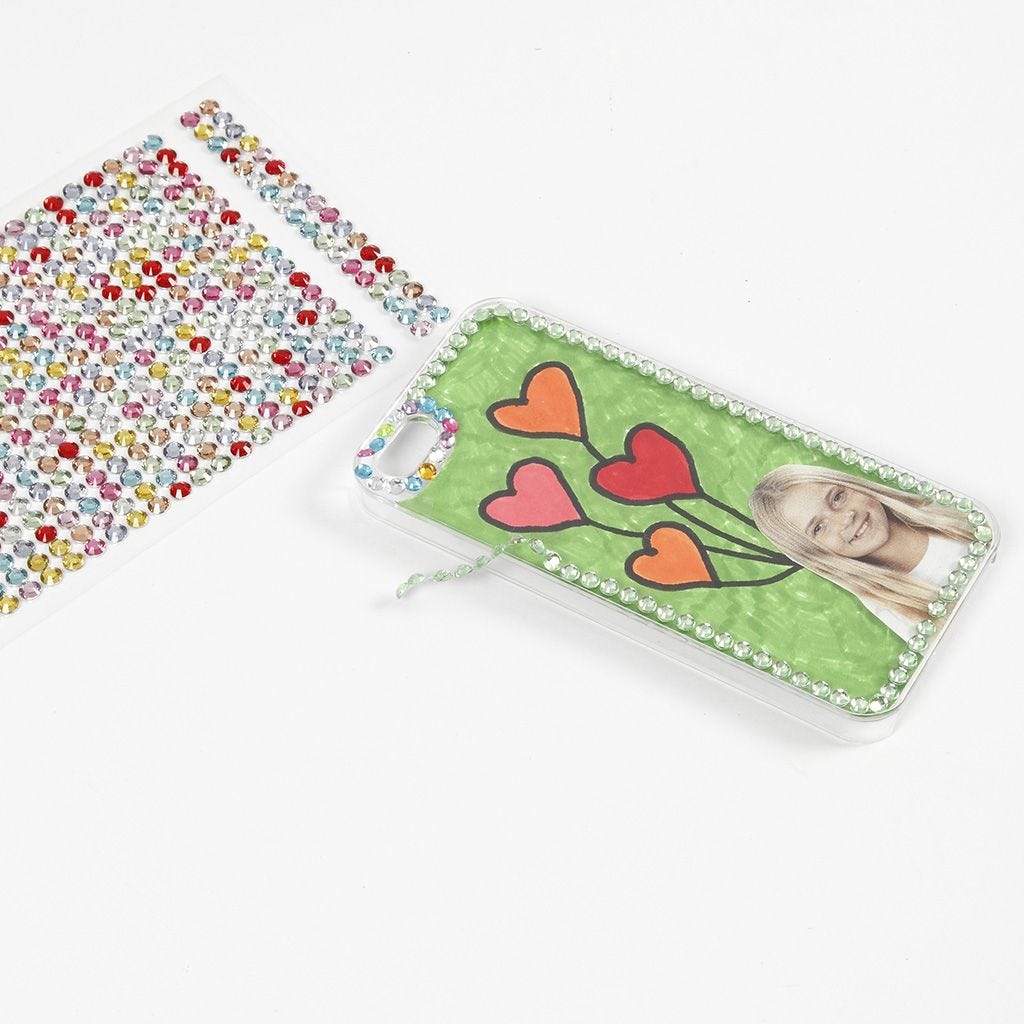 3
Decorate the outside of the case with self-adhesive rhinestones.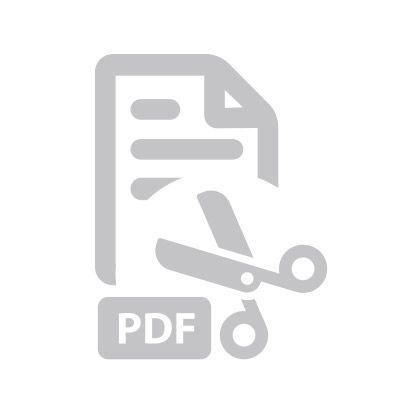 Attached file:
Download