A Manilla Tag with a punched-put Design as a Place Card
A Manilla Tag with a punched-put Design as a Place Card
The place card is a manilla tag with a punched-out design along one side, made with a Fiskars Squeeze Punch. A contour porcelain marker is used for writing a name on the manilla tag and the place card is then attached to the glass using a mini peg.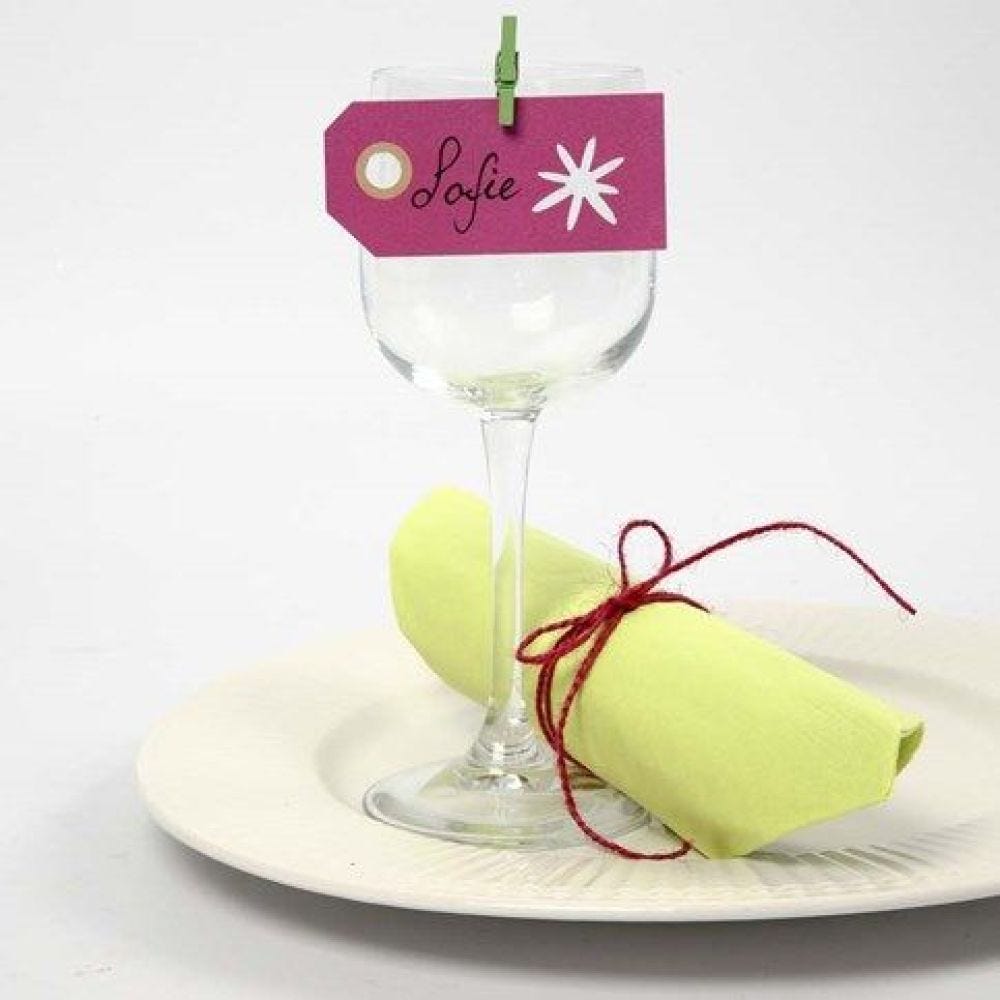 How to do it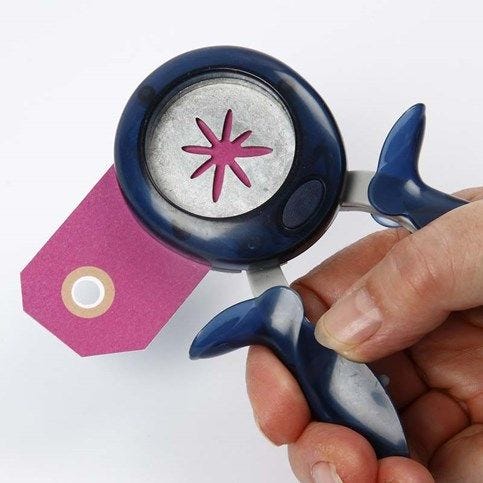 1.
Use Fiskars Squeeze Punch for punching out the design along one side of the manilla tag, leaving enough room to write a name afterwards.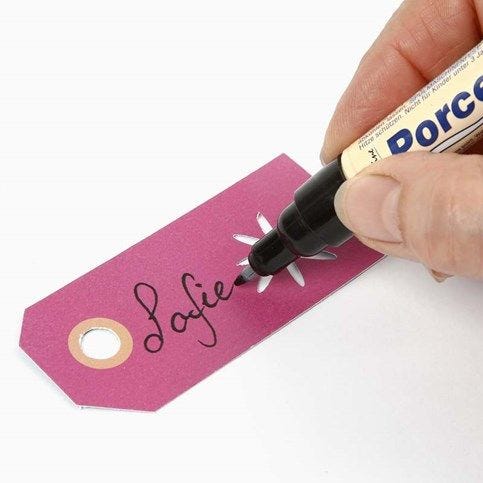 2.
Write a name using a fine marker pen. We have used a porcelain marker for outlining. Attach the finished place card to the glass using a mini peg.