A long black Necklace with a Pendant
A long black Necklace with a Pendant
This necklace is made from a black chain with a pendant. The pendant is decorated with a crystal bead attached at the bottom using a head pin and a round jump ring.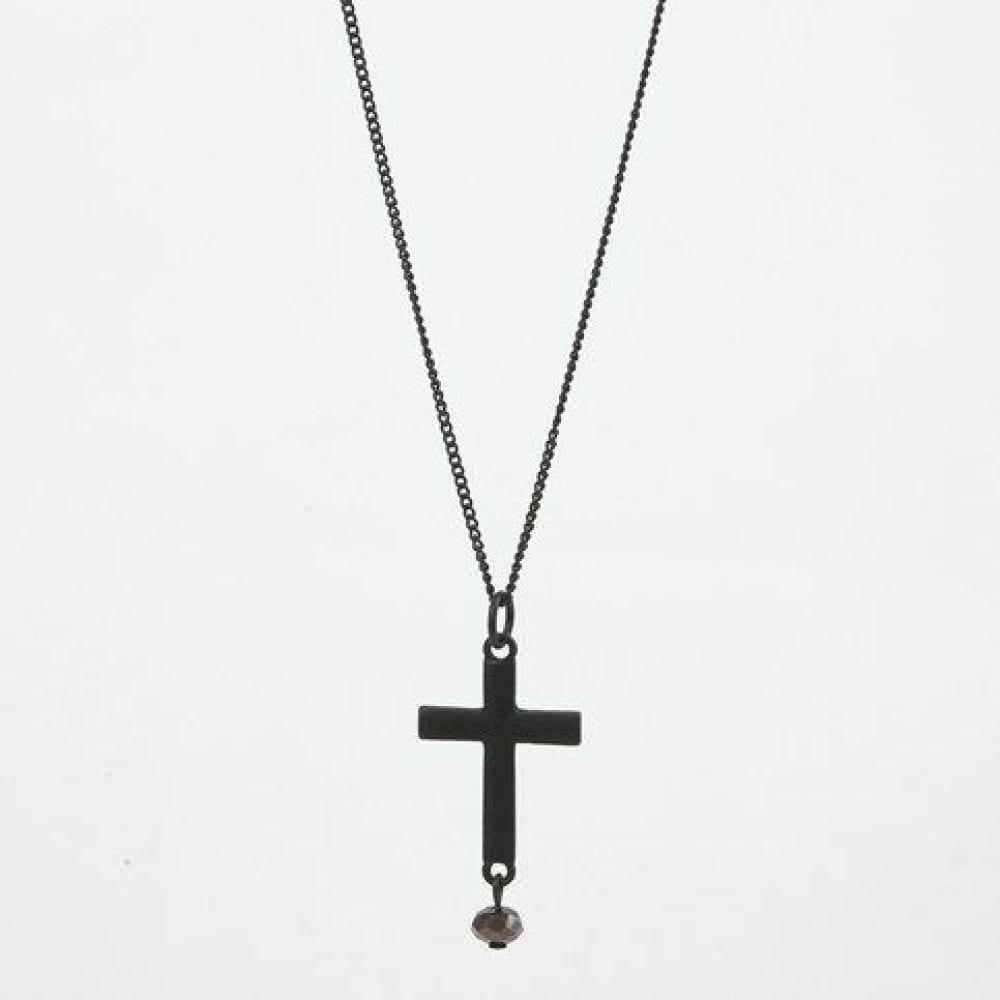 How to do it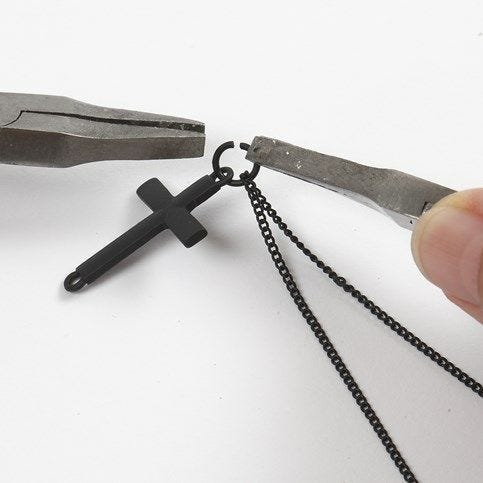 1.
Make the cross into a pendant by attaching a round jump ring. Then attach it onto the necklace chain.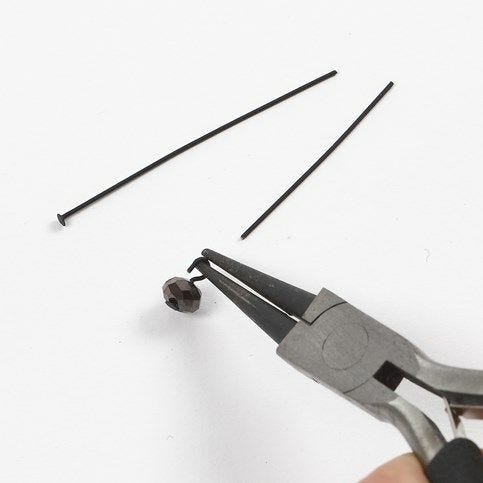 2.
Put a crystal bead onto a head pin and shorten the head pin to 1.2cm using side cutters. Use flatnose pliers and make a loop which is not closed completely.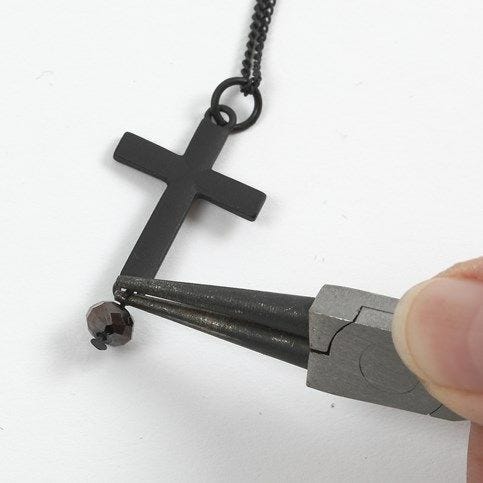 3.
Attach the crystal bead attached to the head pin onto the loop at the bottom of the cross pendant and close.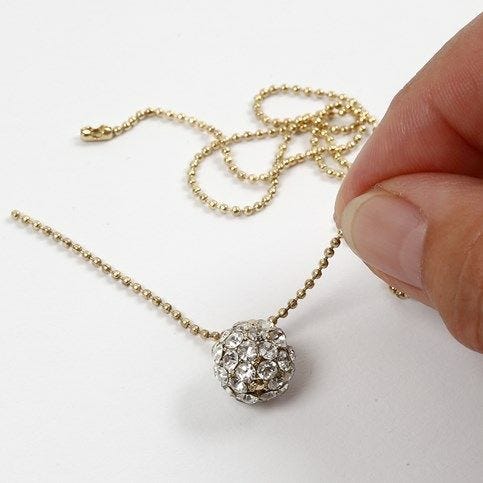 4.
Thread the bead onto the bead chain.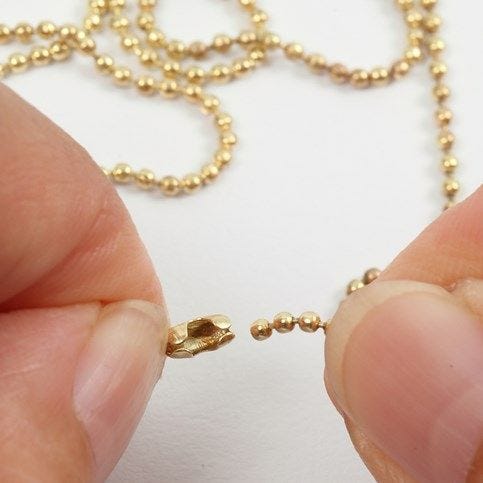 5.
Cut the bead chain with side cutters to the desired length. Close the chain with the outer small bead inside the collar fastener at the opposite end.
Copyright © 2013-present Creativ Company Ltd. All rights reserved | 2 Pine Court | Kembrey Park | Swindon | Wiltshire | SN2 8AD | 01793 616 068 | admin@cc-craft.co.uk