A Jewellery Box with a Mermaid Design decorated with Markers and Sequins
A Jewellery Box with a Mermaid Design decorated with Markers and Sequins
This jewellery box with a pre-printed mermaid design is painted with craft paint and then the design is coloured in with markers and decorated with sequins.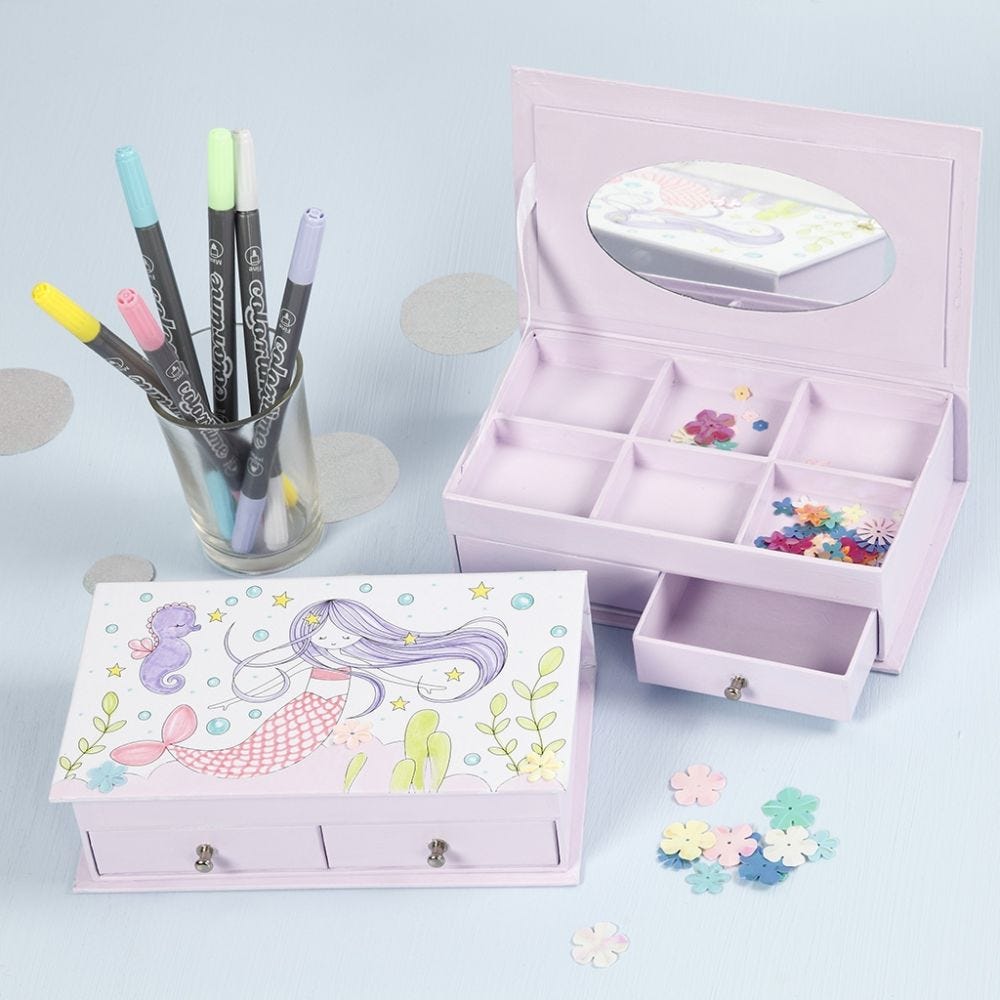 How to do it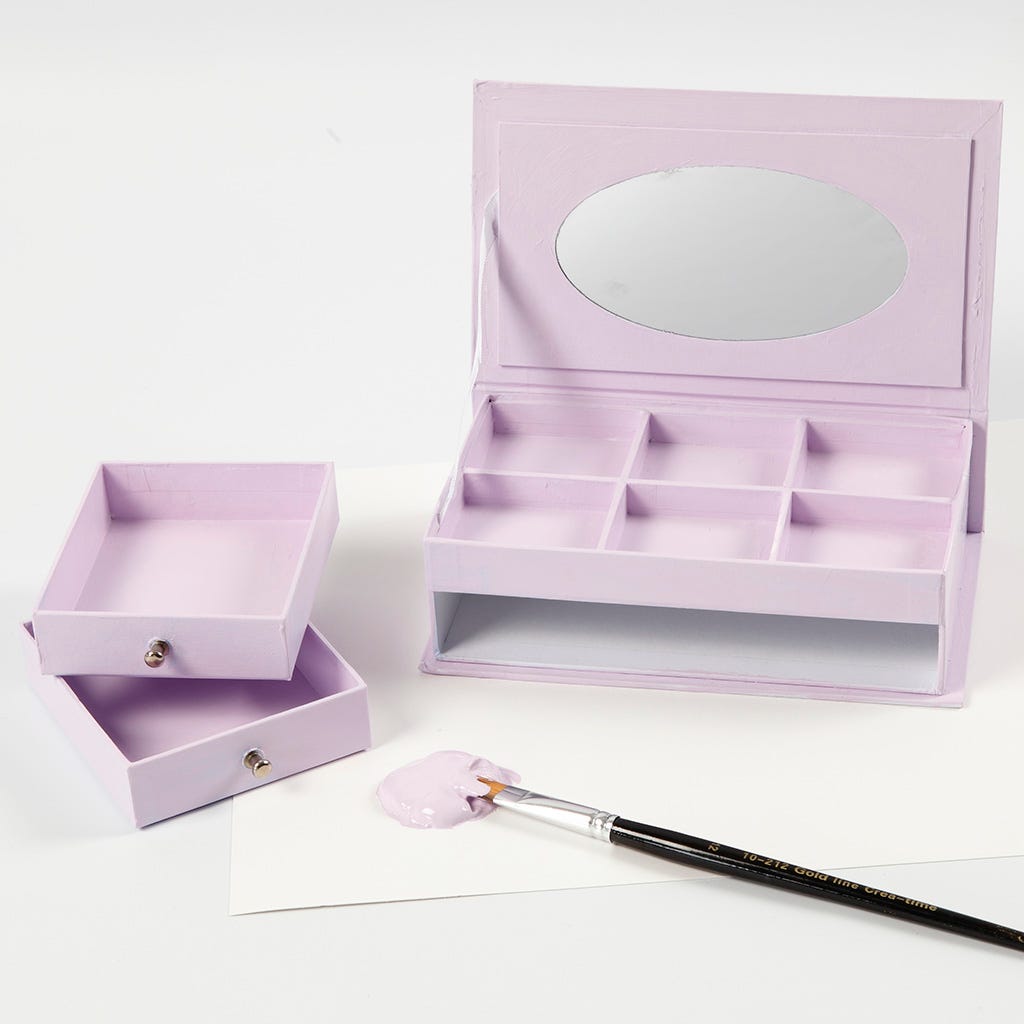 1
Paint the jewellery box with craft paint. Remove the drawers and don't put them back until the paint is completely dry.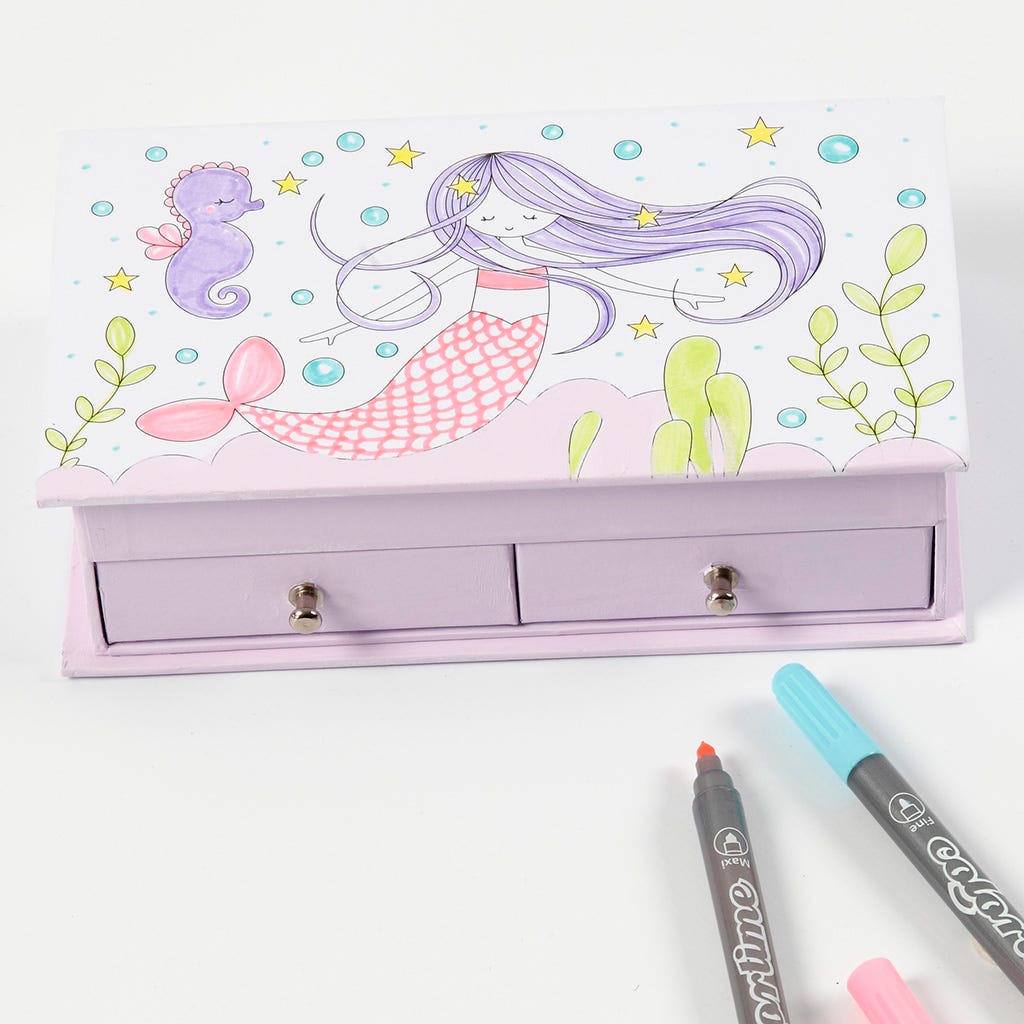 2
Colour in the mermaid design on the lid using markers.