A Hanger made from knotted Cord
A Hanger made from knotted Cord
These glass jars are suspended in a decorative net made from polyester cord.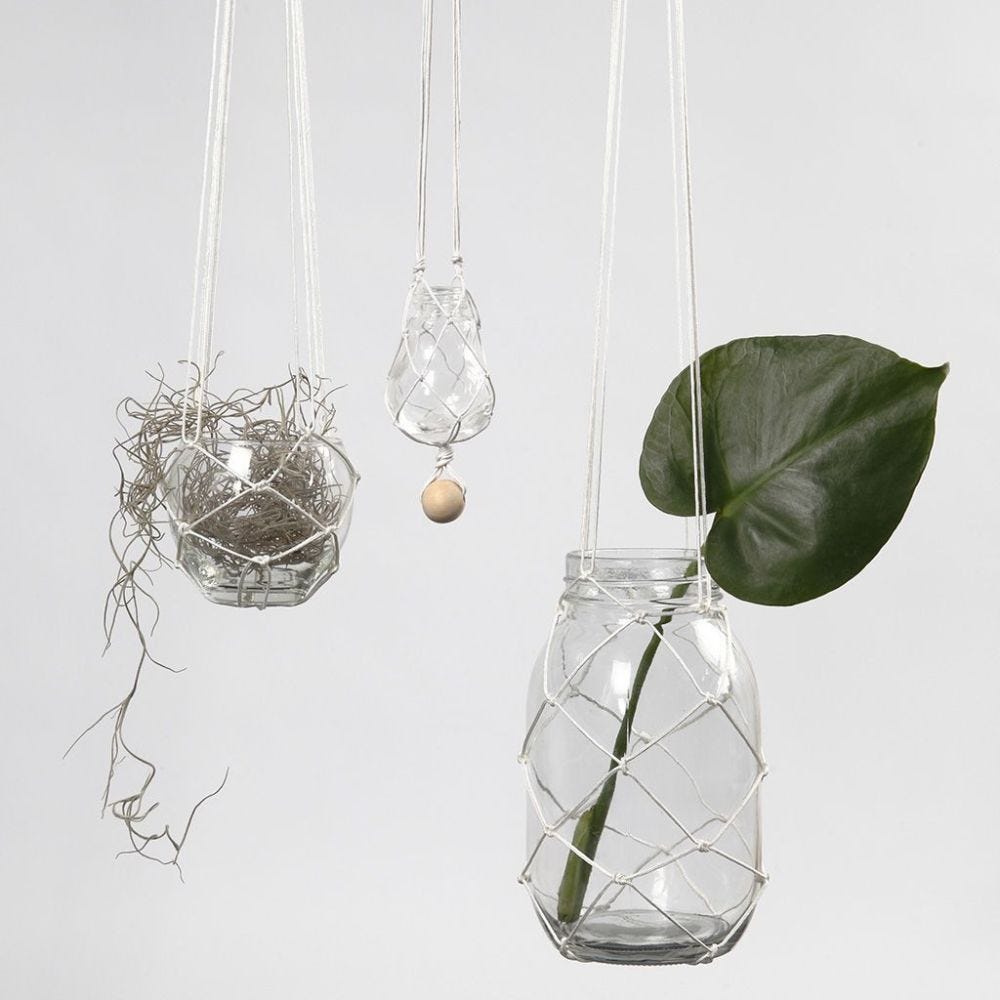 How to do it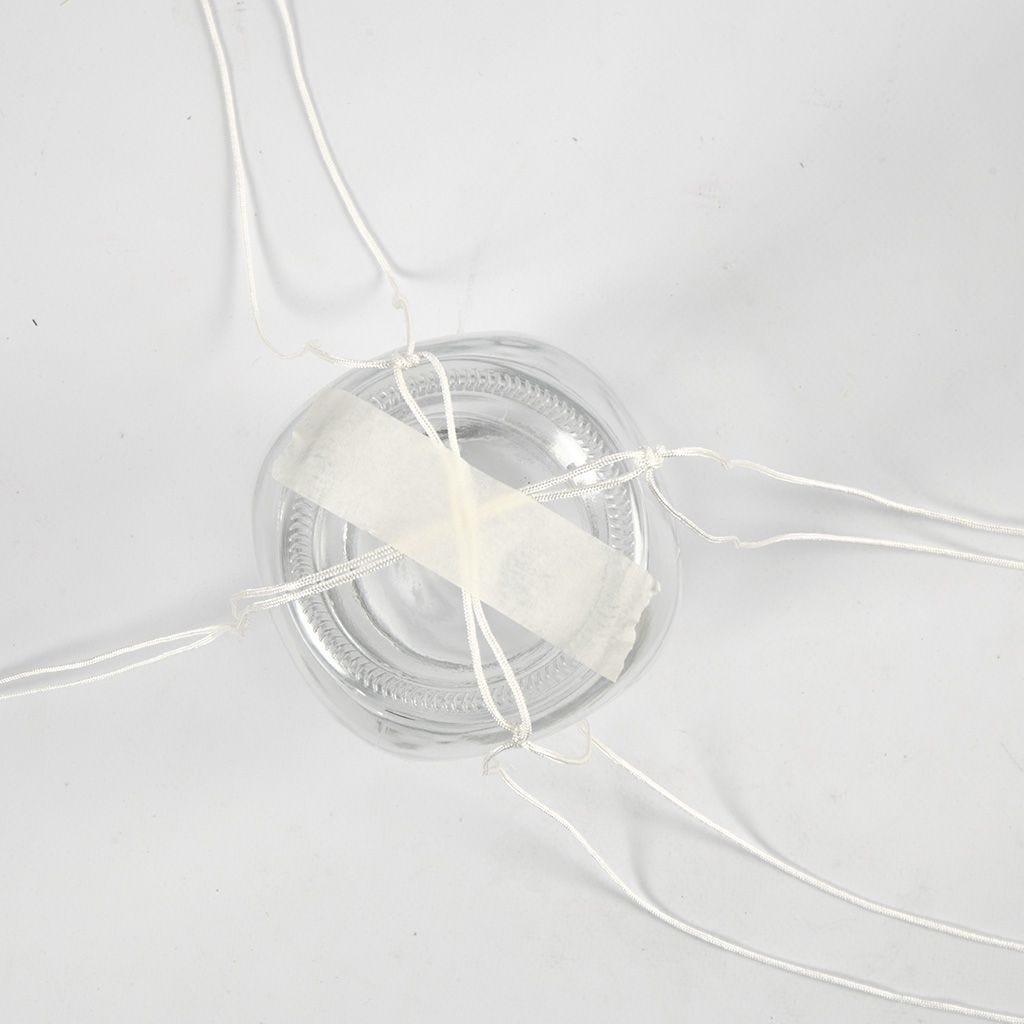 1
Cut 4 cords which are twice as long as your chosen hanger length. Arrange the cords in pairs across each other over the bottom of a glass jar. Fix the cords in place with tape as shown. Tie four knots, marking the diameter of the glass jar. (See photo).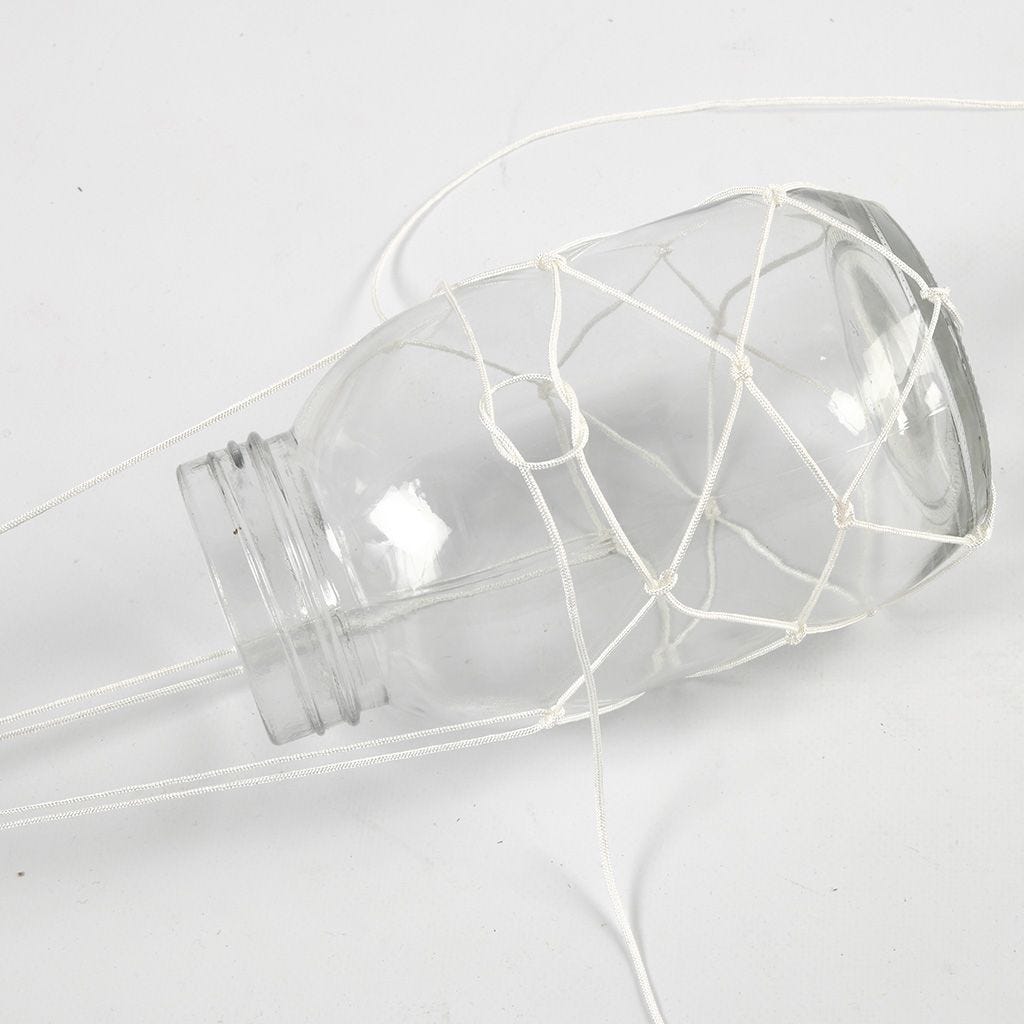 2
Tie reef knots in pairs along the length of the glass jar using the cord on the right and the cord on the left of each of the original four knots, making a net. Finish at the rim of the glass jar and gather all the cords in a knot at the top.