A Hand Impression from self-hardening Clay decorated as Father Christmas
A Hand Impression from self-hardening Clay decorated as Father Christmas
Make a hand impression from self-hardening clay and decorate it as Father Christmas with craft paint and googly eyes. Make a hole and thread a piece of cotton cord through the hole for hanging.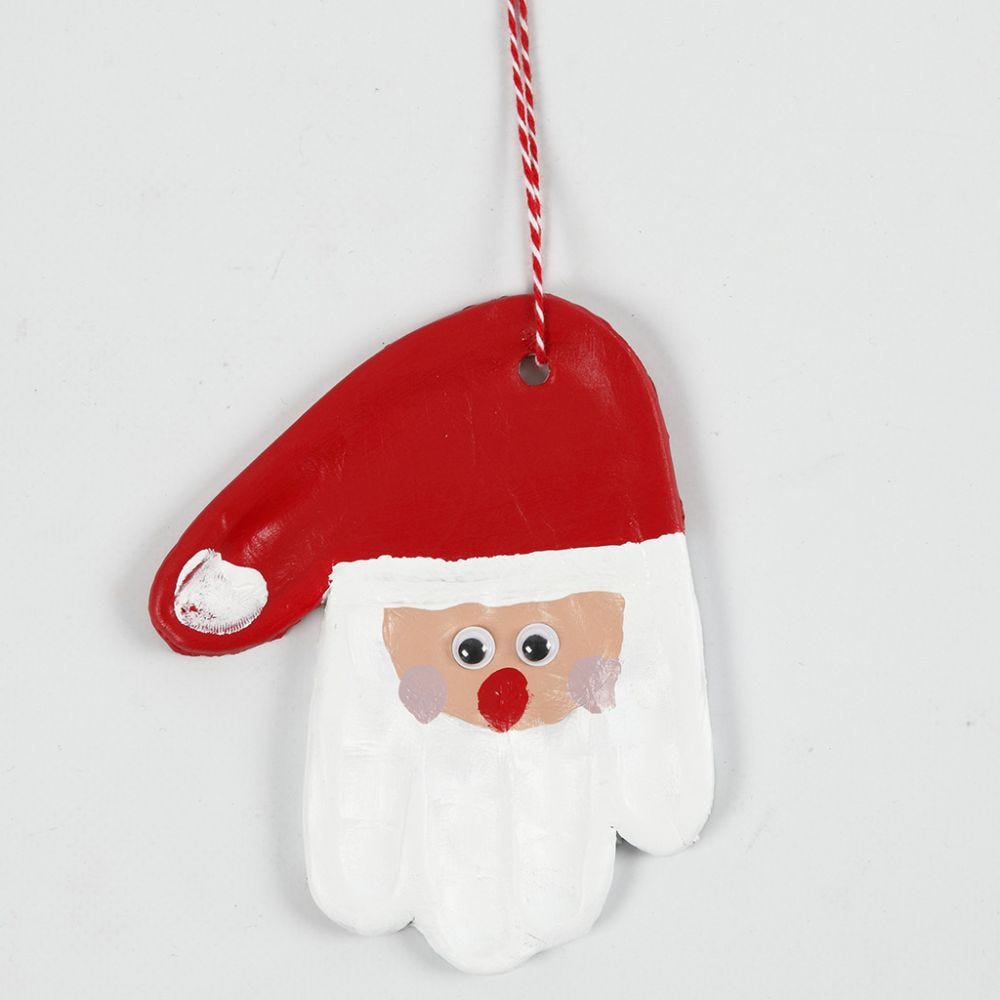 How to do it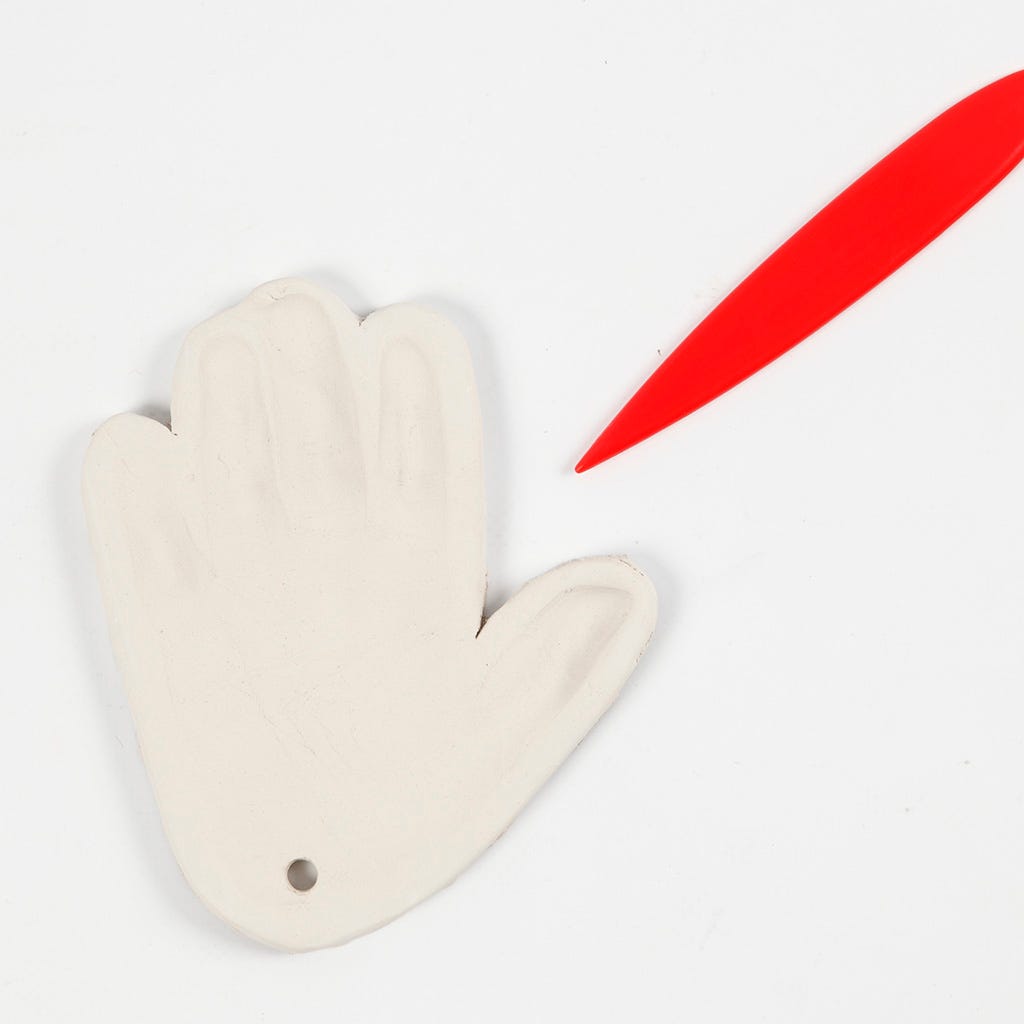 1
Roll out self-hardening clay thinly. Push your hand into the wet clay to make an impression. Cut around the print with a modelling tool and remove the excess clay. Make a hole with a straw if you want to use it as a hanging decoration. Leave to dry completely before the next step.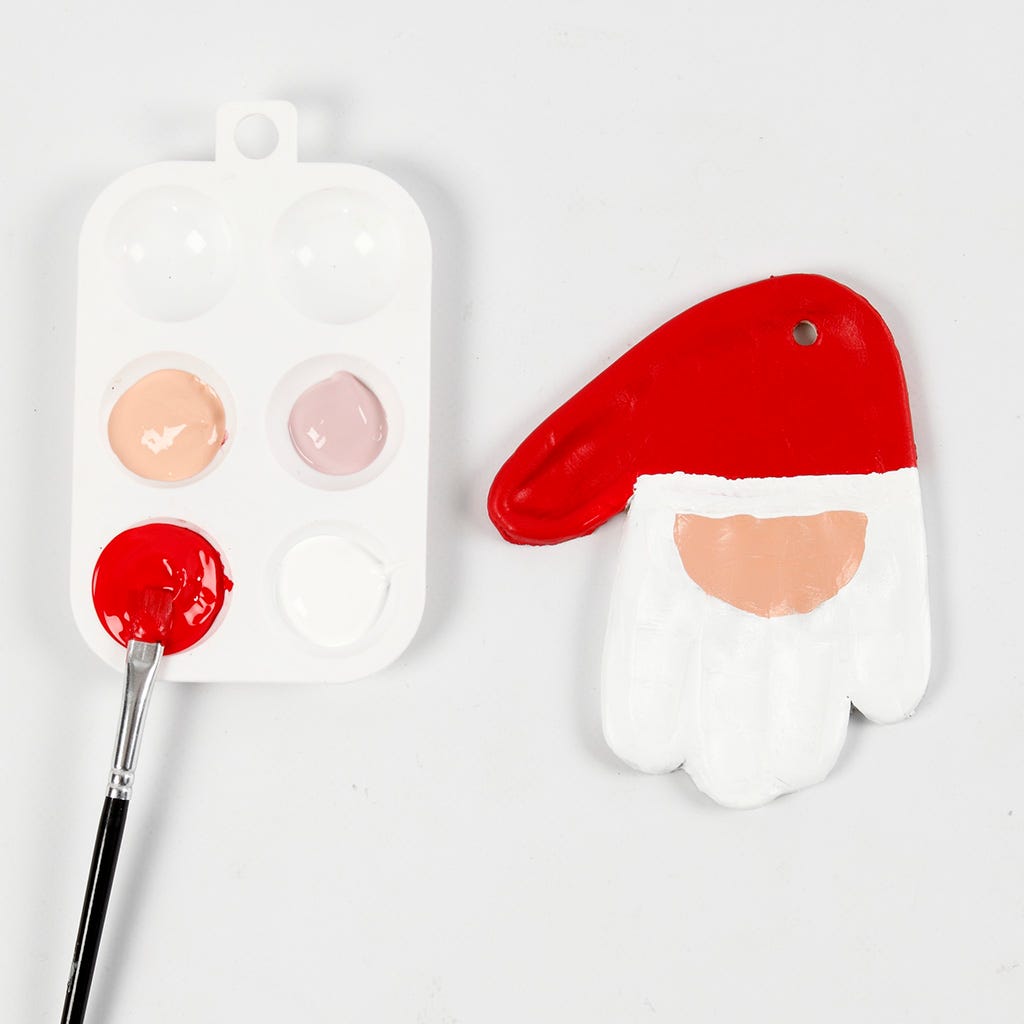 2
Paint the dry figure with Plus Color craft paint as illustrated in the picture.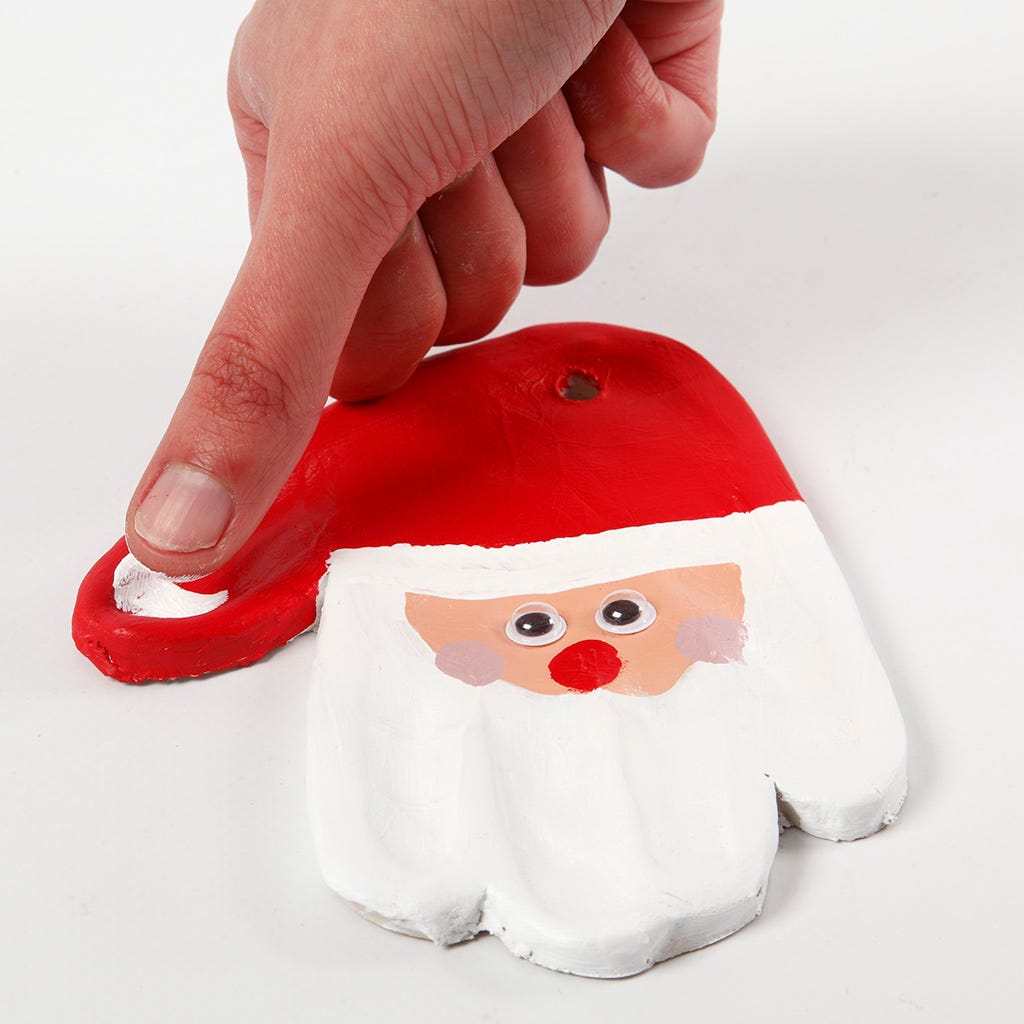 3
Dip your thumb in white paint and leave a finger print at the end of Father Christmas's hat.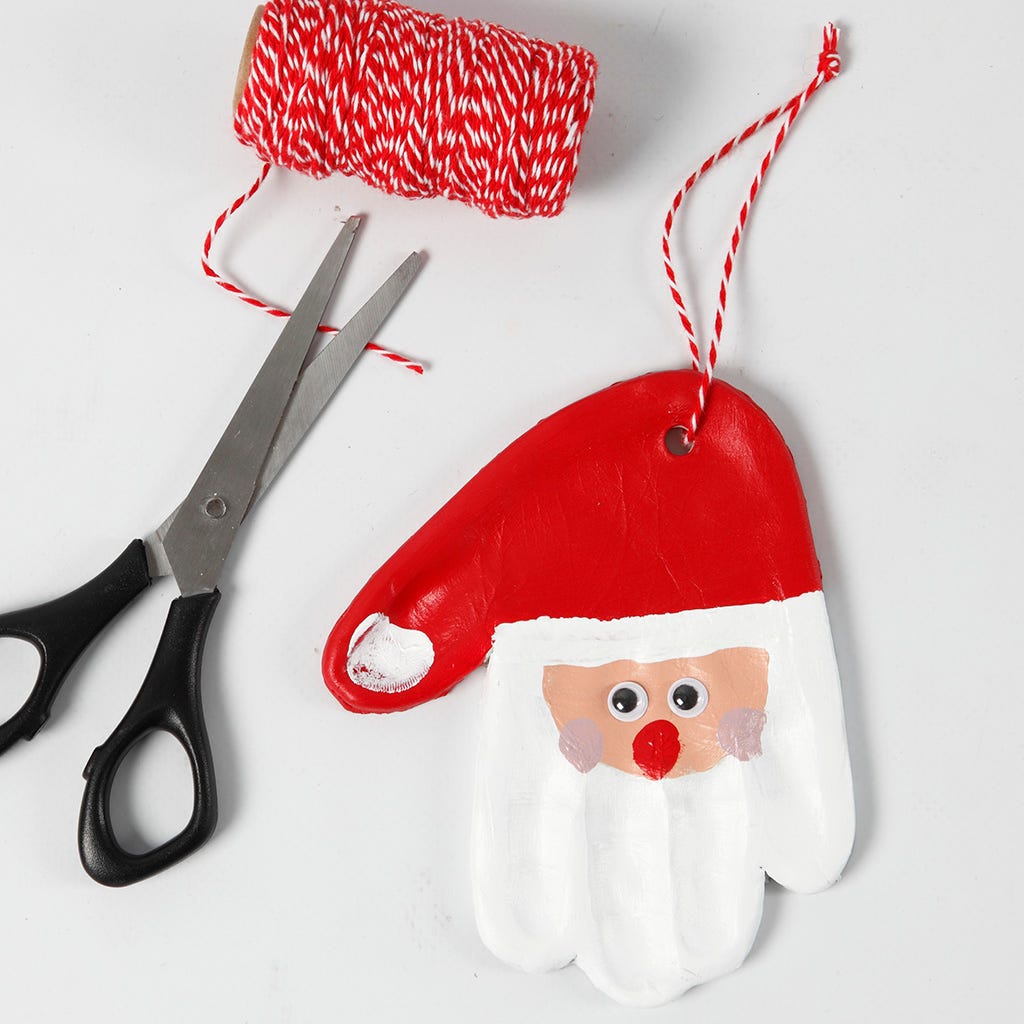 4
Thread a piece of cotton cord for hanging through the hole and finish with a knot.