A Hair Clip decorated with Rocaille Seed Beads and Glass Beads
A Hair Clip decorated with Rocaille Seed Beads and Glass Beads
Make your own hair clip with sewn-on glass beads and rocialle seed beads.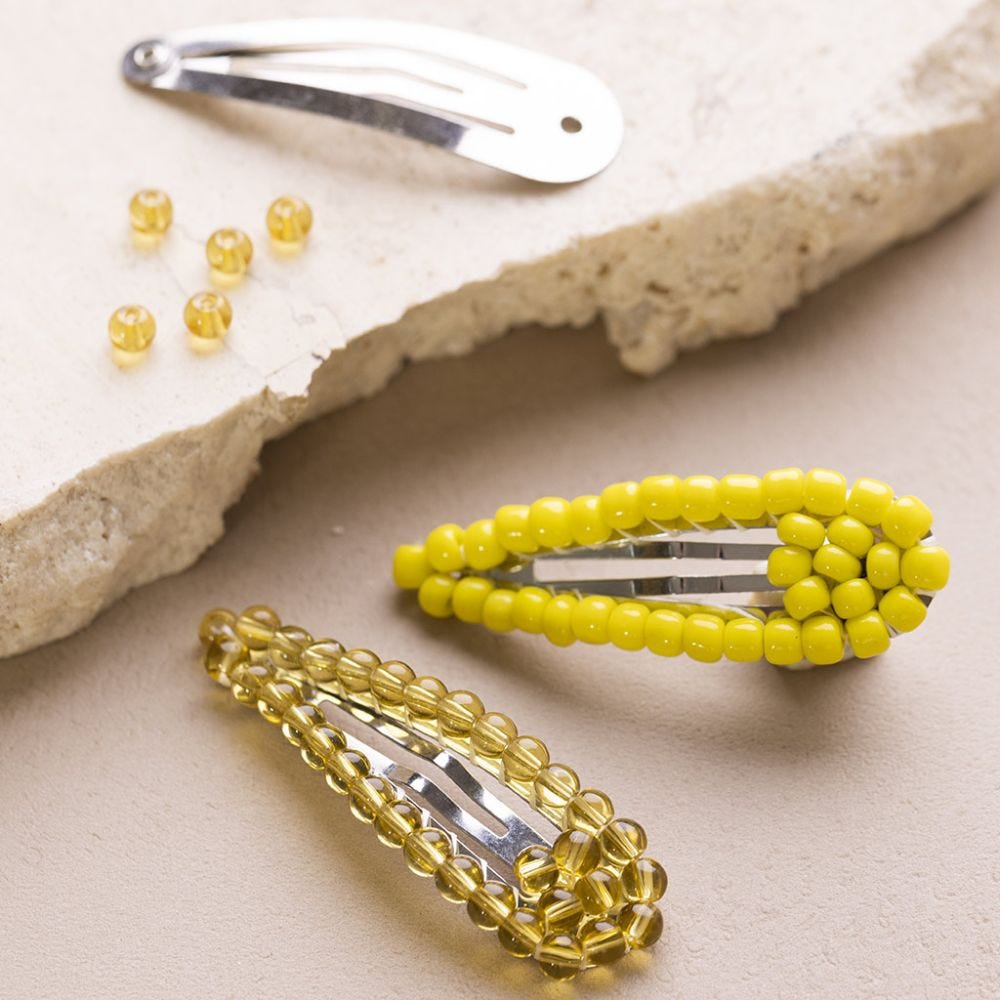 How to do it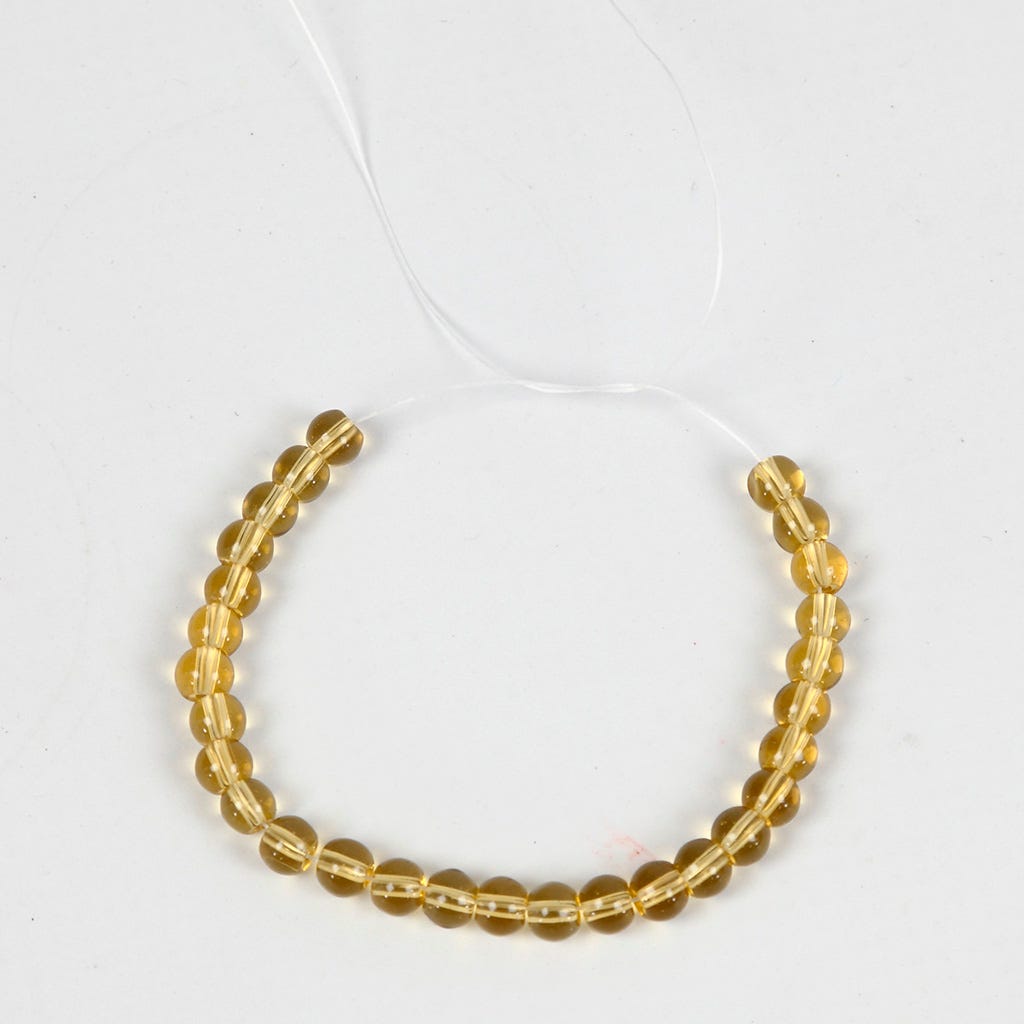 1
You will need a 90 cm piece of jewellery wire and 33 glass beads for this hair clip. Thread 28 beads onto the wire and tie together with a knot.
2
Thread one wire end through the hole in the tip in the hair clip.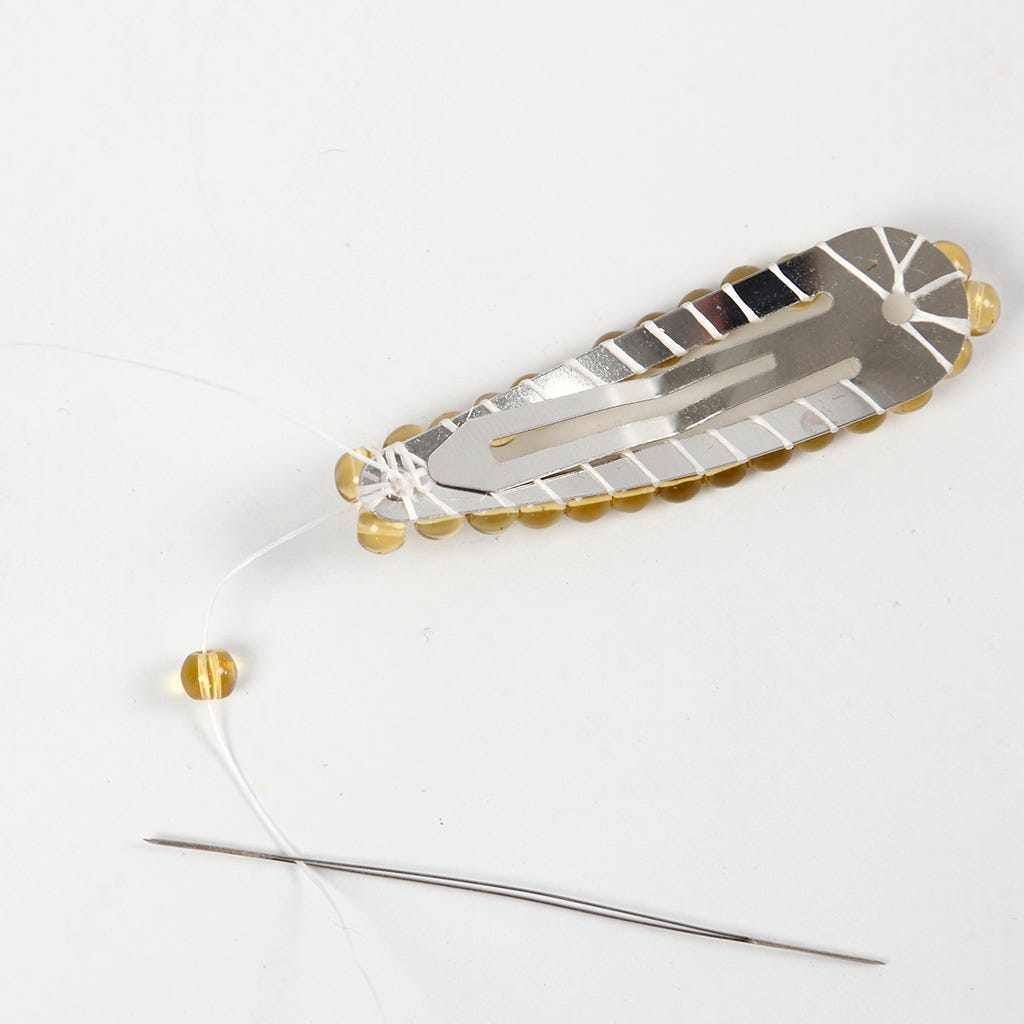 3
Sew around the hair clip; make a stitch between each bead. Finish at the tip of the hair clip by sewing on another glass bead.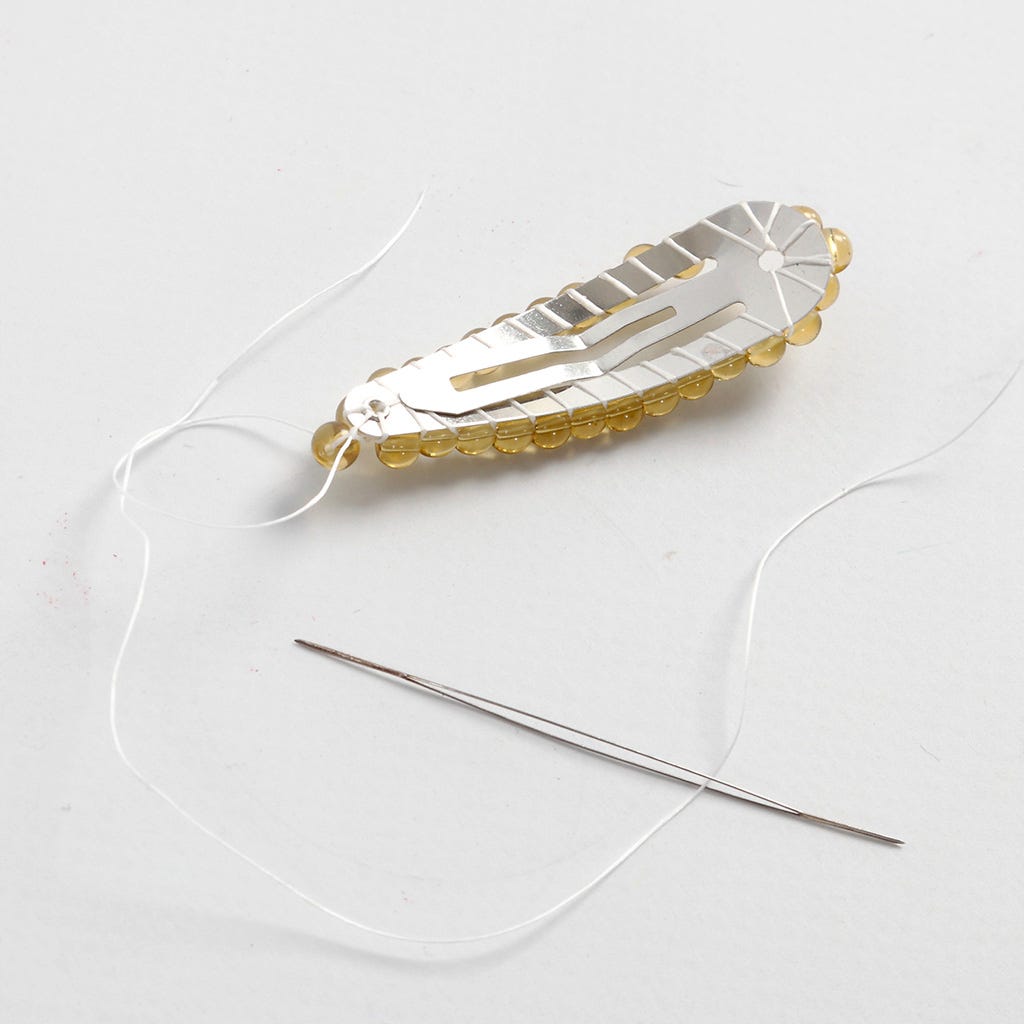 4
Tie the wire ends together firmly to secure.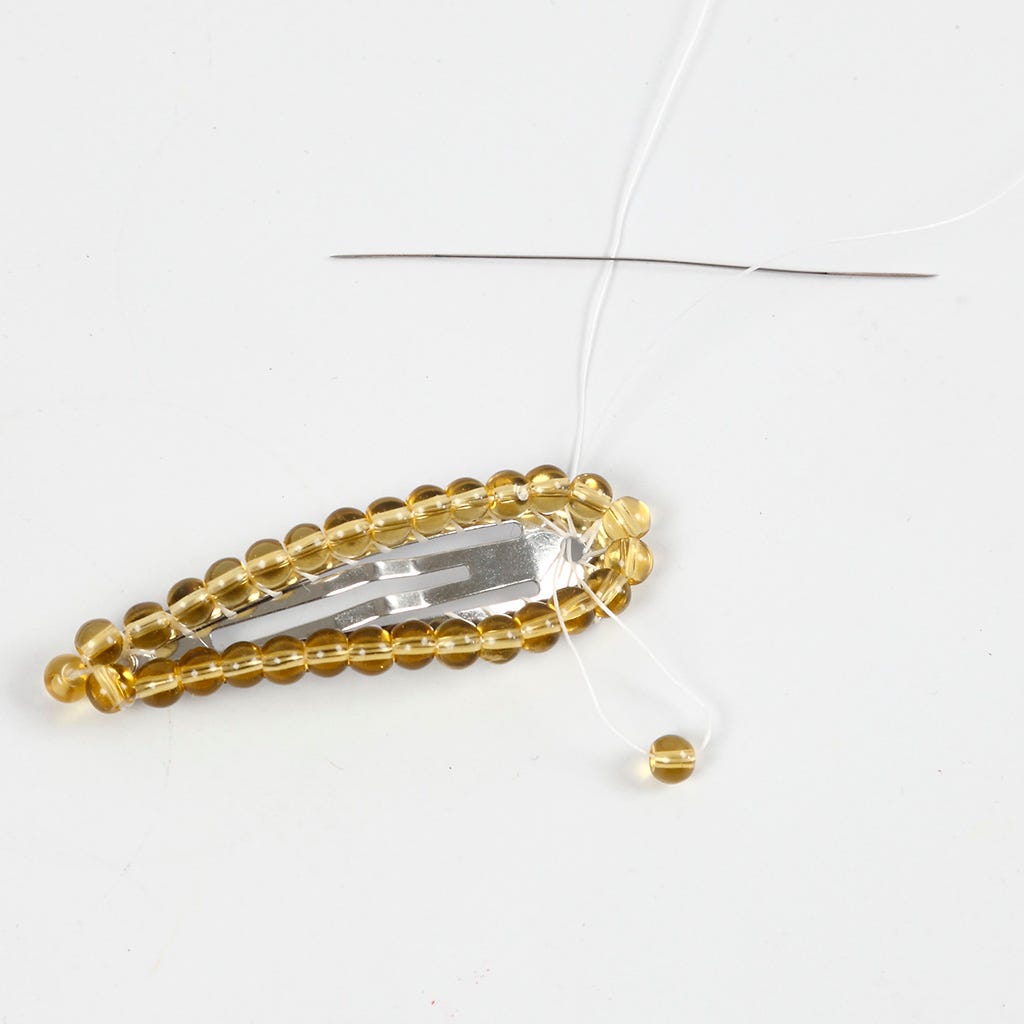 5
Thread a bead onto another piece of jewellery wire. Thread both ends of the jewellery wire through the hole at the end of the hair clip.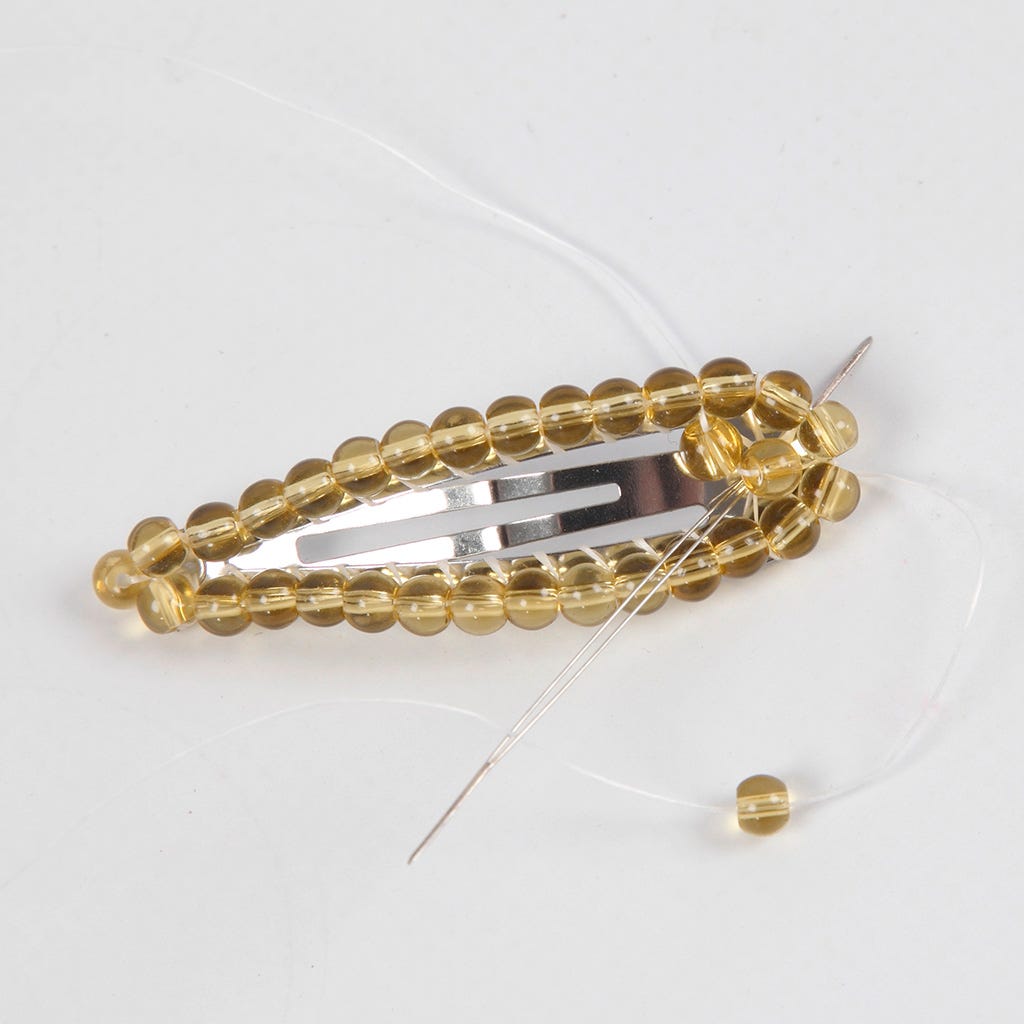 6
Sew on another 3 beads; one at a time.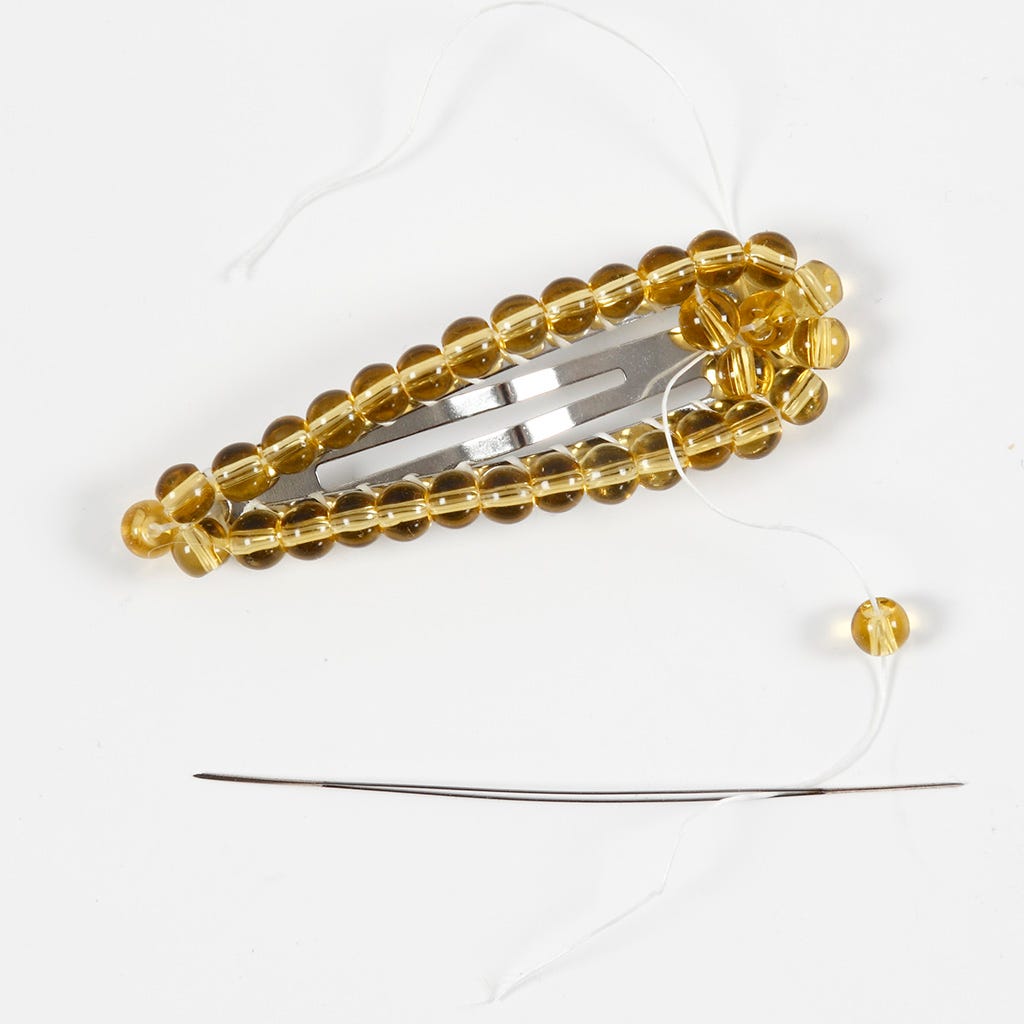 7
Sew on the last (fourth) bead.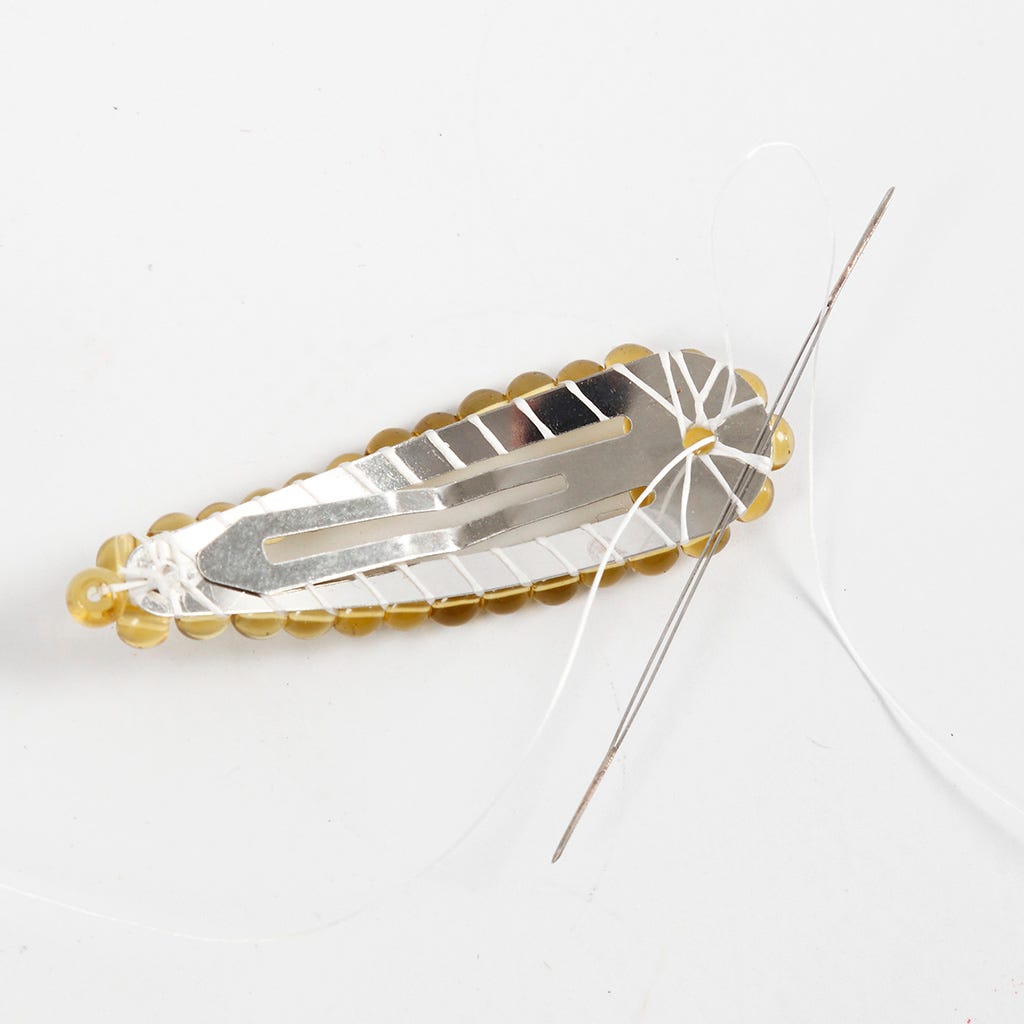 8
Secure the end of wire on the back of the hair clip.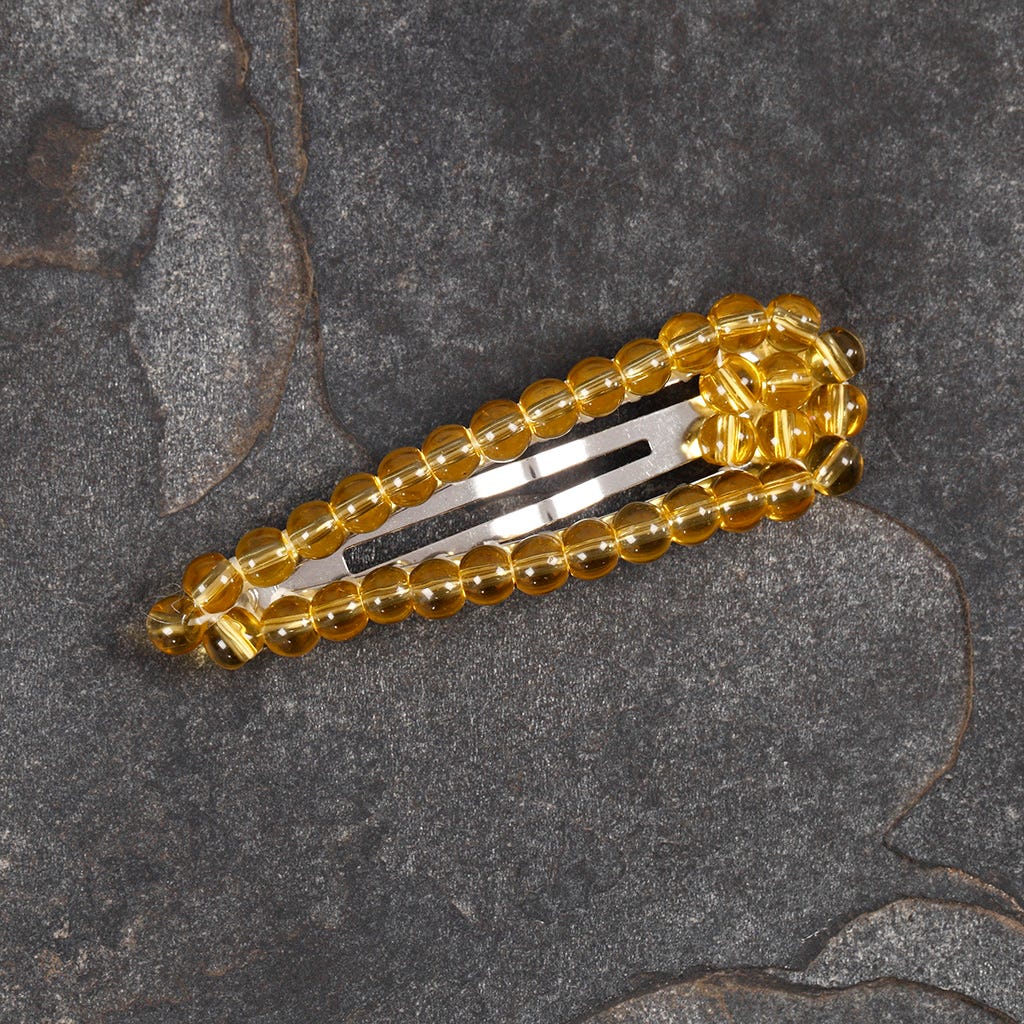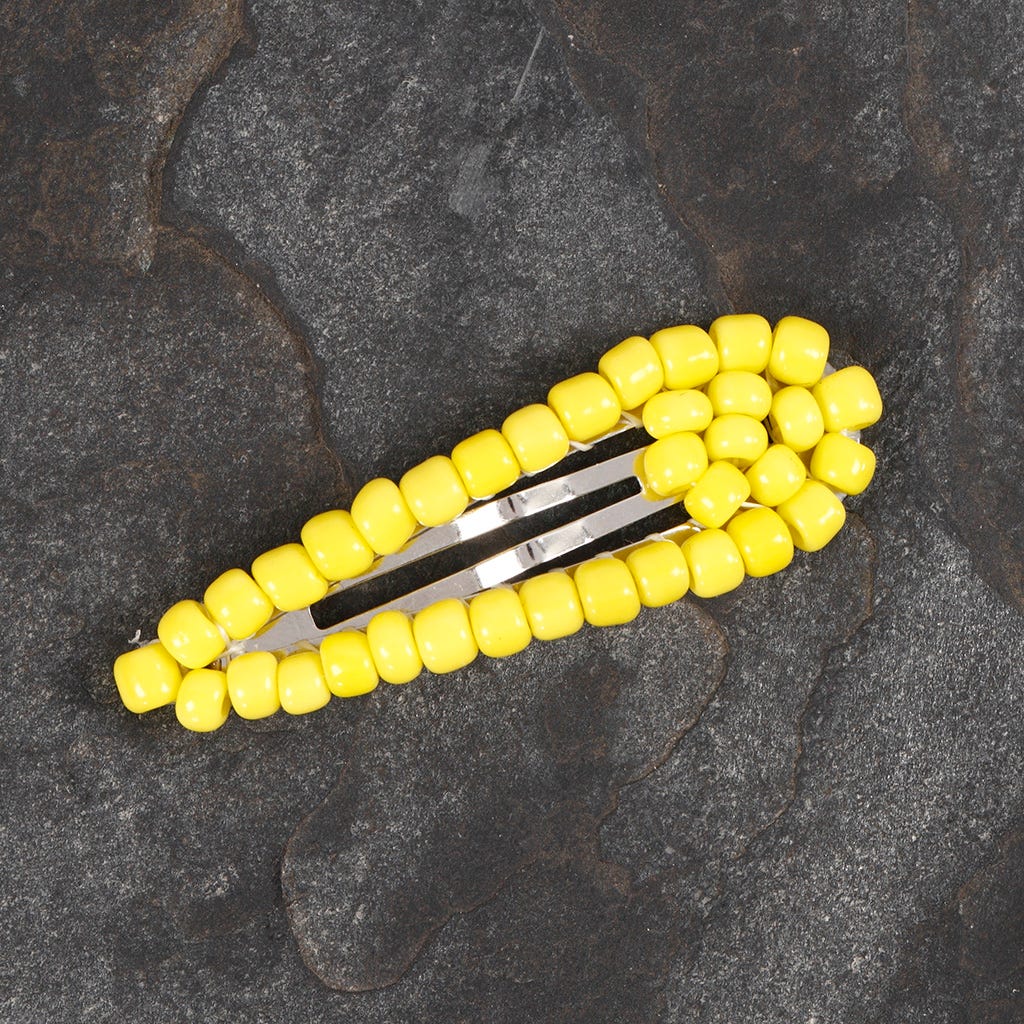 10
You may use the same procedure when making a hair clip with rocaille seed beads. Here we have sewn on seven beads like a flower at the end of the hair clip.