A greeting card with a flower made from punched-out hearts
A greeting card with a flower made from punched-out hearts
Make your own greeting card with a flower made from punched-out hearts which are folded in the middle. A half-pearl is attached in the middle for further decoration.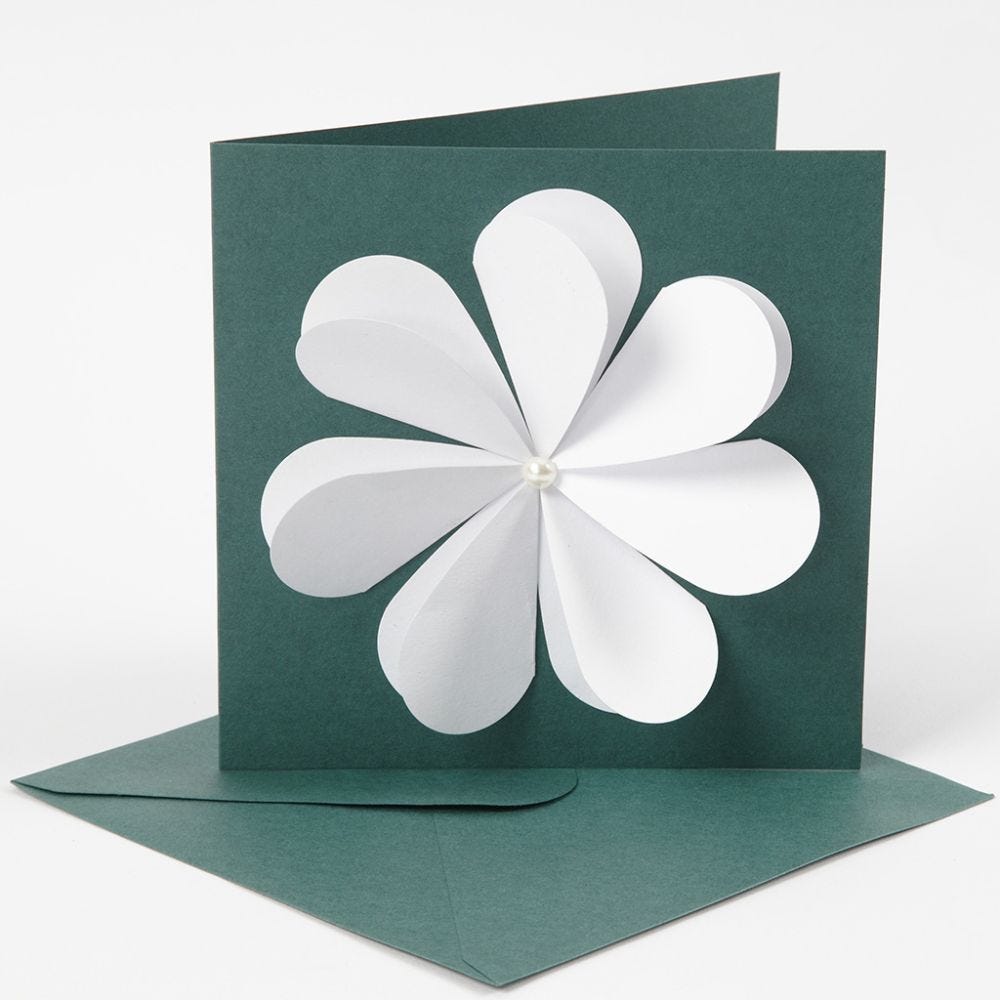 How to do it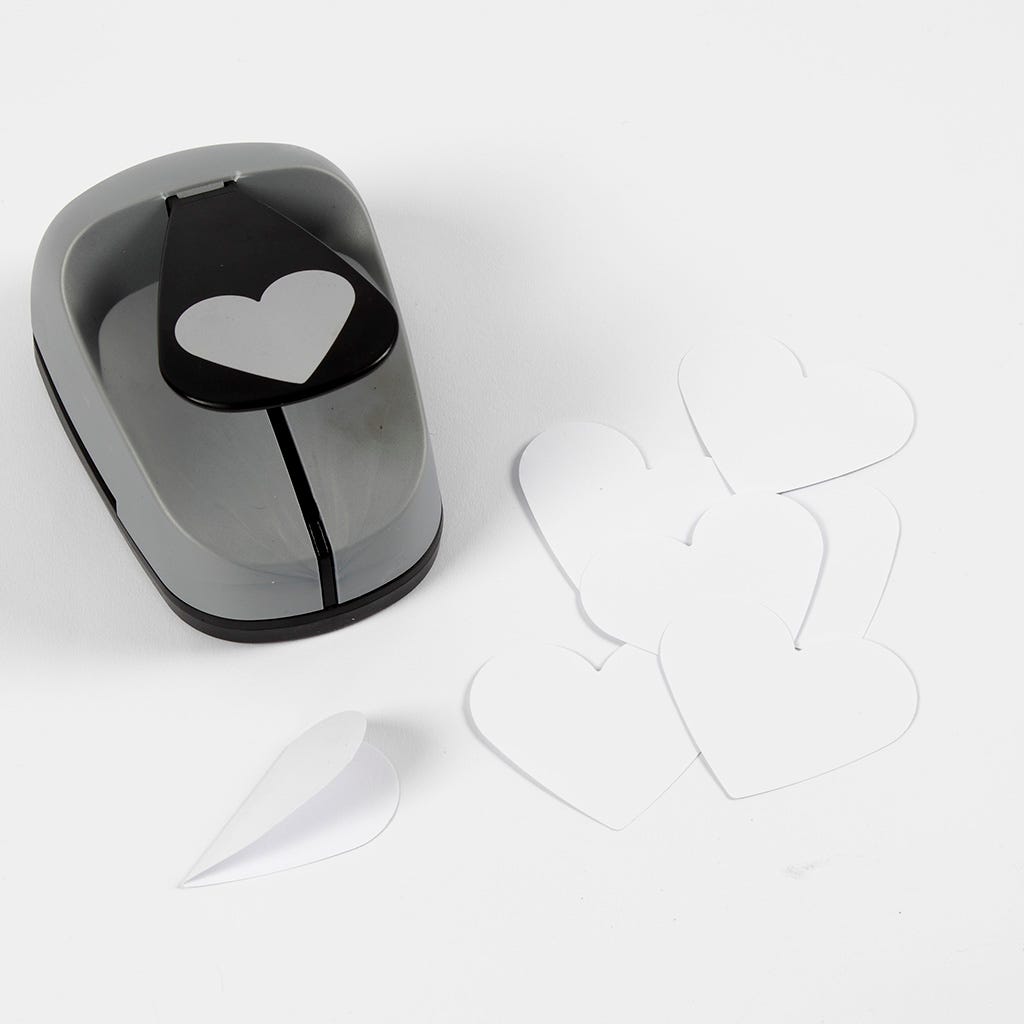 1
Punch out seven hearts from white card and fold them in the middle.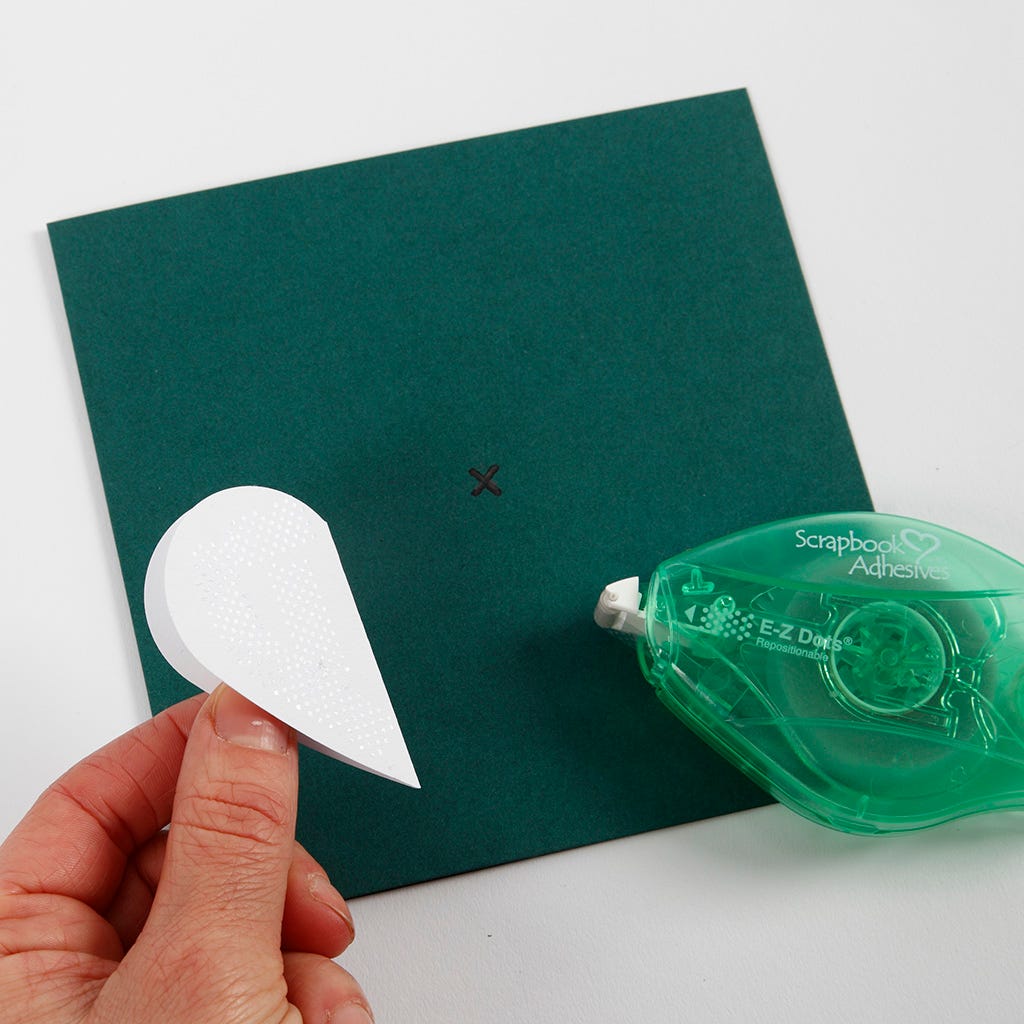 2
Make a cross in the middle of the greeting card. Assemble the petals around the cross. Attach the folded hearts onto the front of the greeting card with an E-Z runner.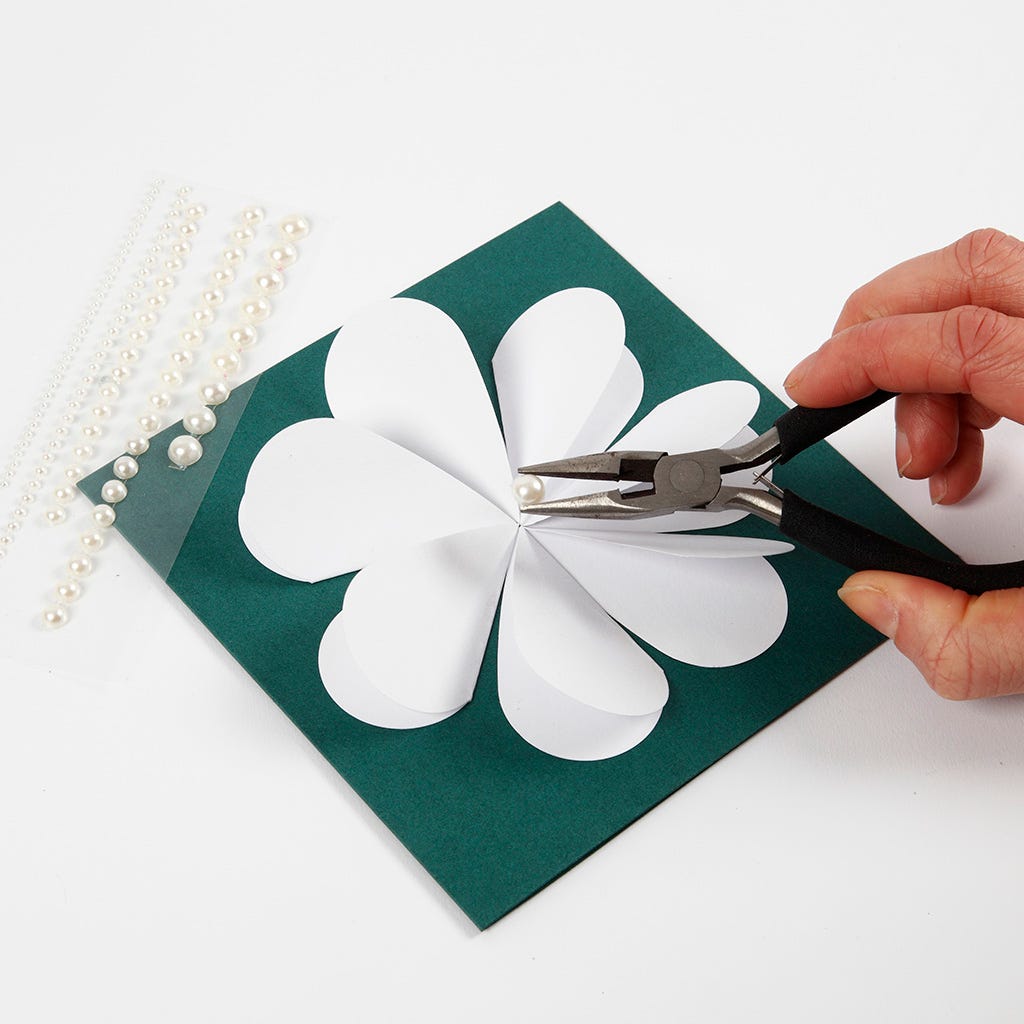 3
Attach a large half-pearl in the middle of the flower. The half-pearl is self-adhesive and may be attached with pliers or tweezers.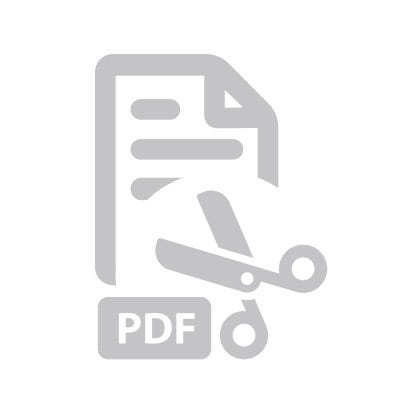 Attached file:
Download