A microphone from a rolled-up, stapled together sheet of Foam Rubber with glitter, a glued-on, black-painted polystyrene egg for the microphone head with a pipe cleaner antenna. Decorate with rhinestones.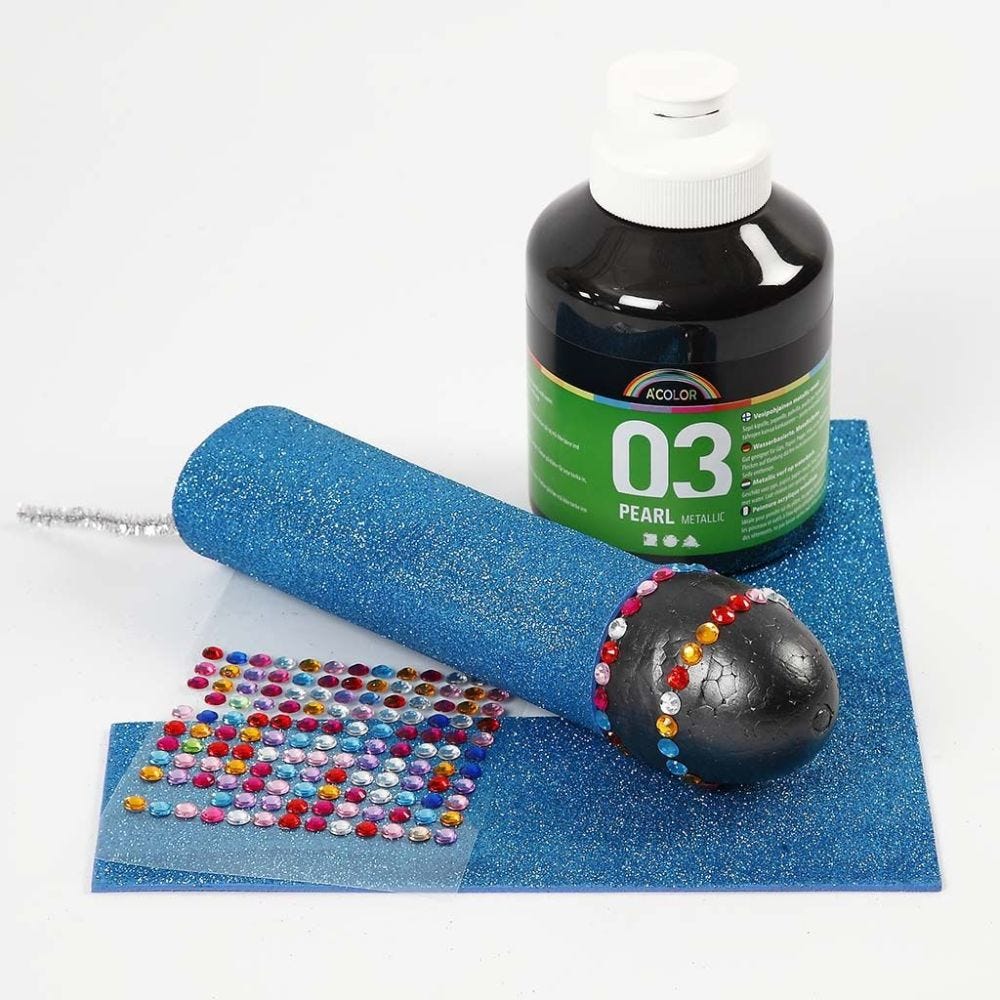 How to do it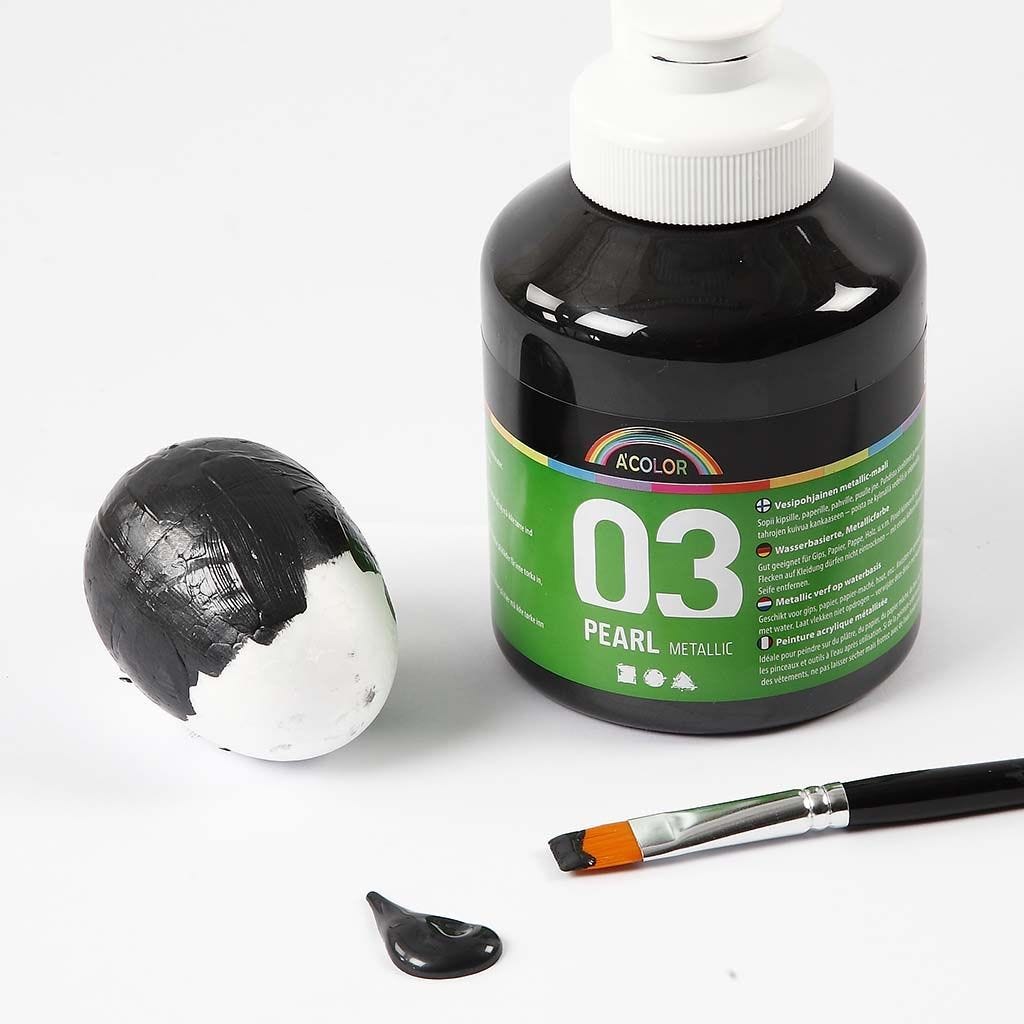 1
Microphone head: Paint a polystyrene egg with black A-Color metallic paint. Leave to dry.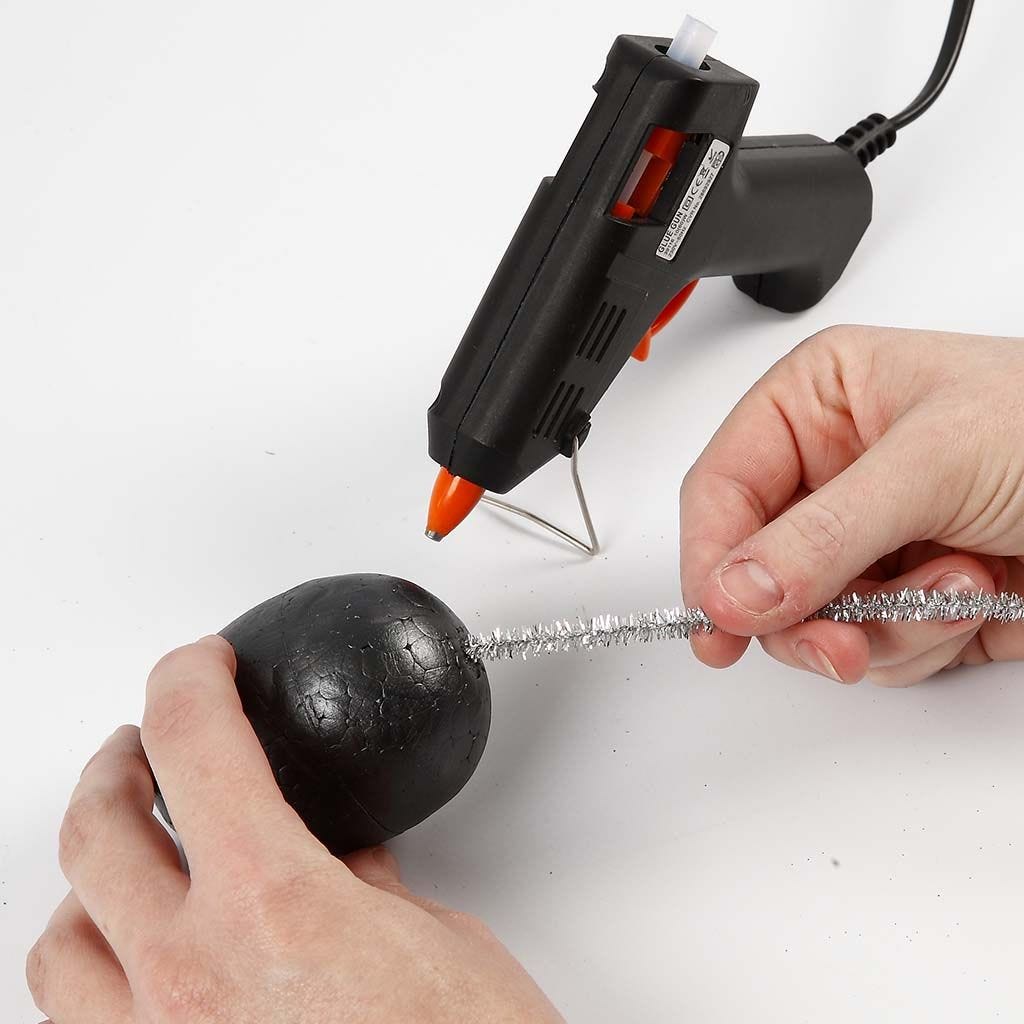 2
Make a hole in the pointy end of the egg with a sharp object. Put glue inside the hole and insert the pipe cleaner for the antenna. Leave to dry.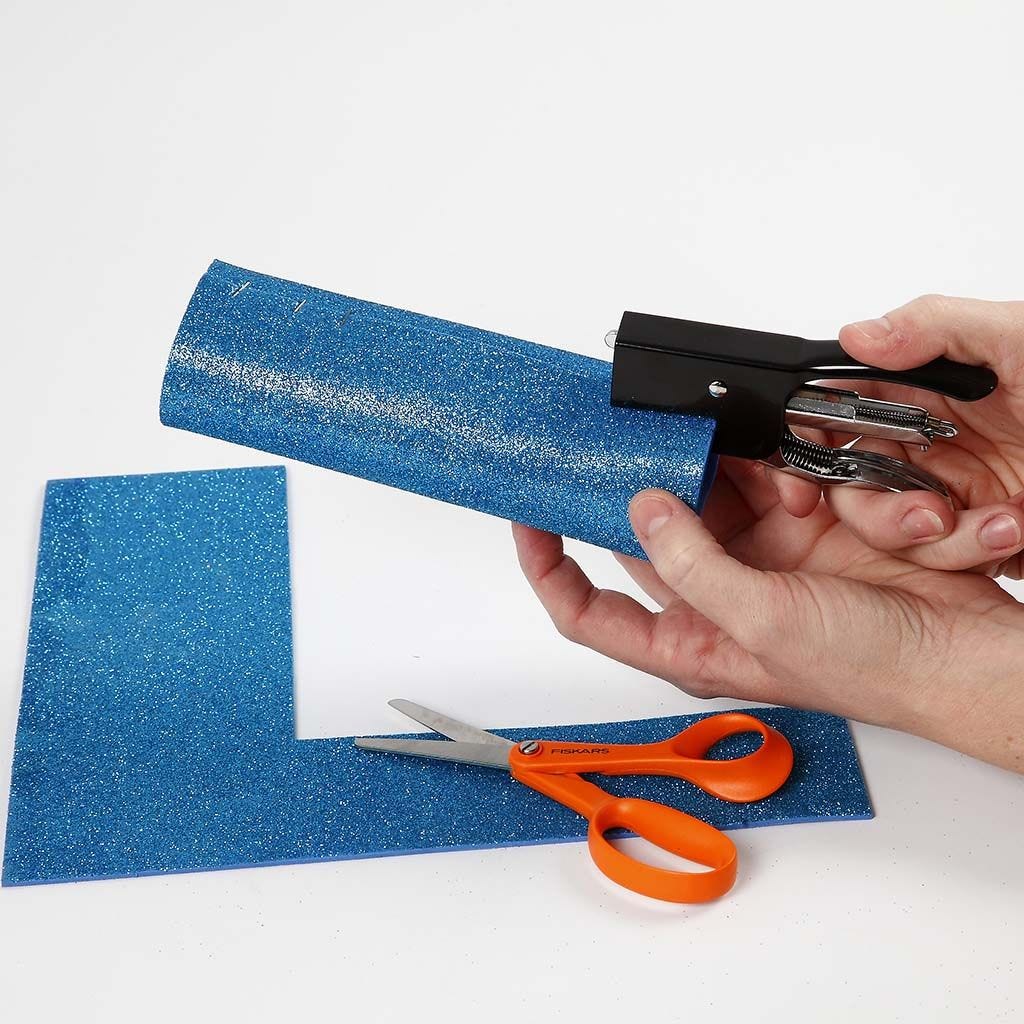 3
Make the microphone grip from a tube of Foam Rubber with glitter. Adjust the size according to the microphone head and staple together. A TIP: shape the tube like a funnel like on a real microphone and trim.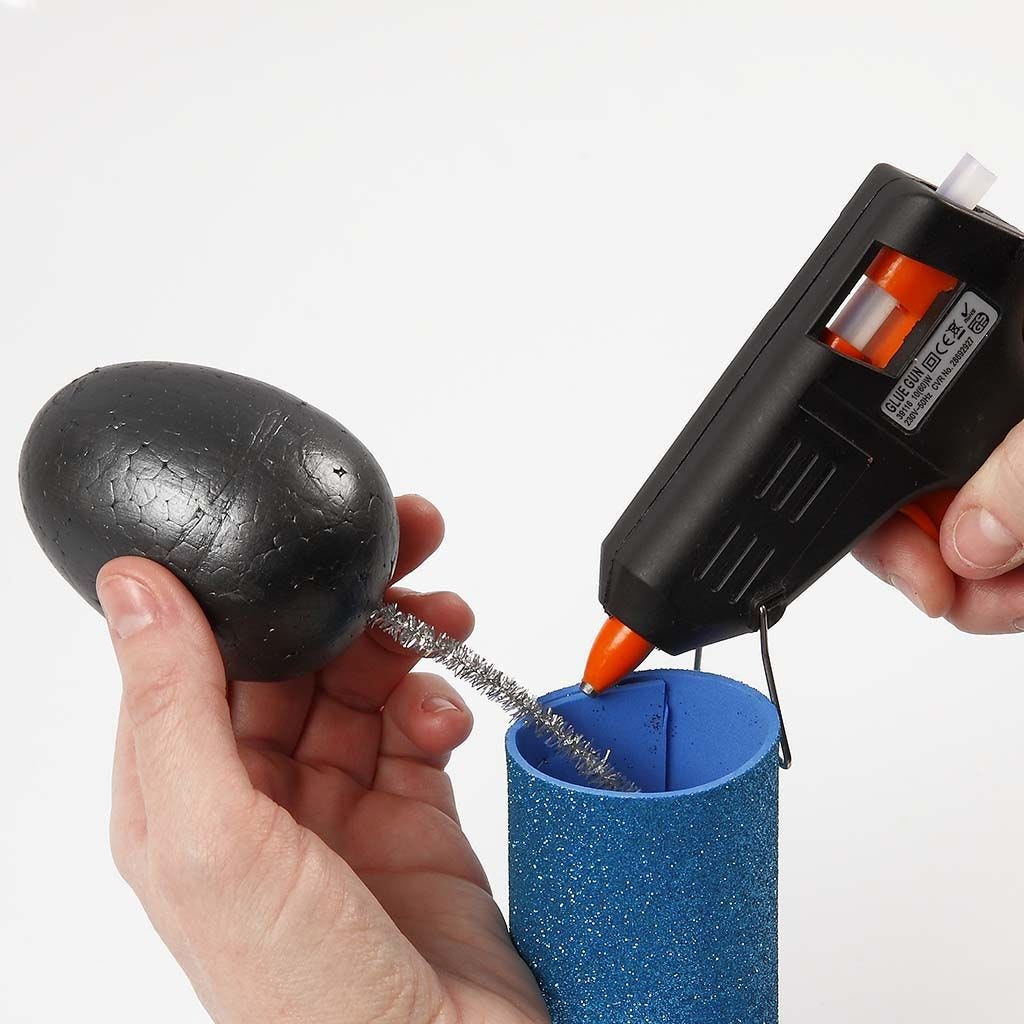 4
Glue the microphone head and grip together with a glue gun.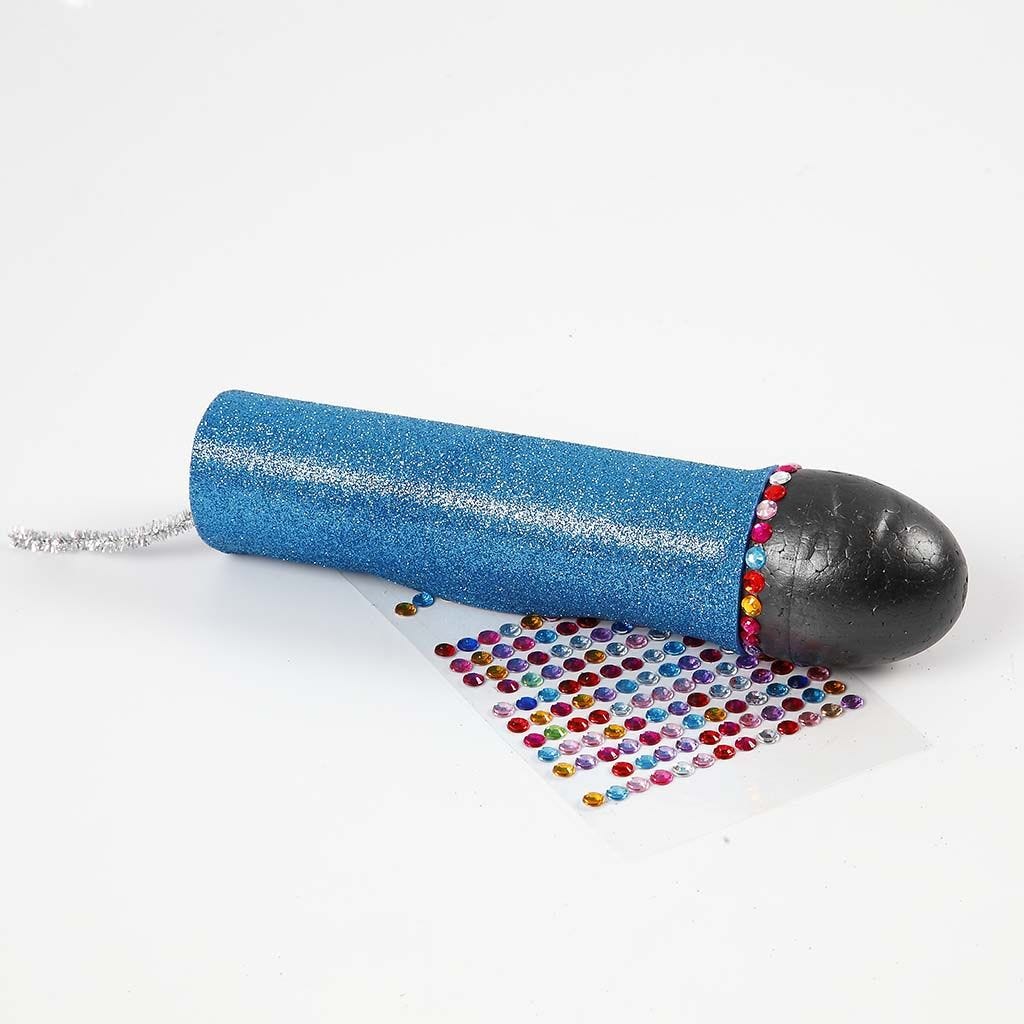 5
Decorate with self-adhesive rhinestones according to your imagination.
Copyright © 2013-present Creativ Company Ltd. All rights reserved | 2 Pine Court | Kembrey Park | Swindon | Wiltshire | SN2 8AD | 01793 616 068 | admin@cc-craft.co.uk