A Footballer Wood Veneer Sticker on a Happy Moments Place Card
A Footballer Wood Veneer Sticker on a Happy Moments Place Card
A place card from the Happy Moments series is decorated with a piece of card from the same series and a self-adhesive wood veneer sticker of a footballer. The name is written with a black calligraphy marker.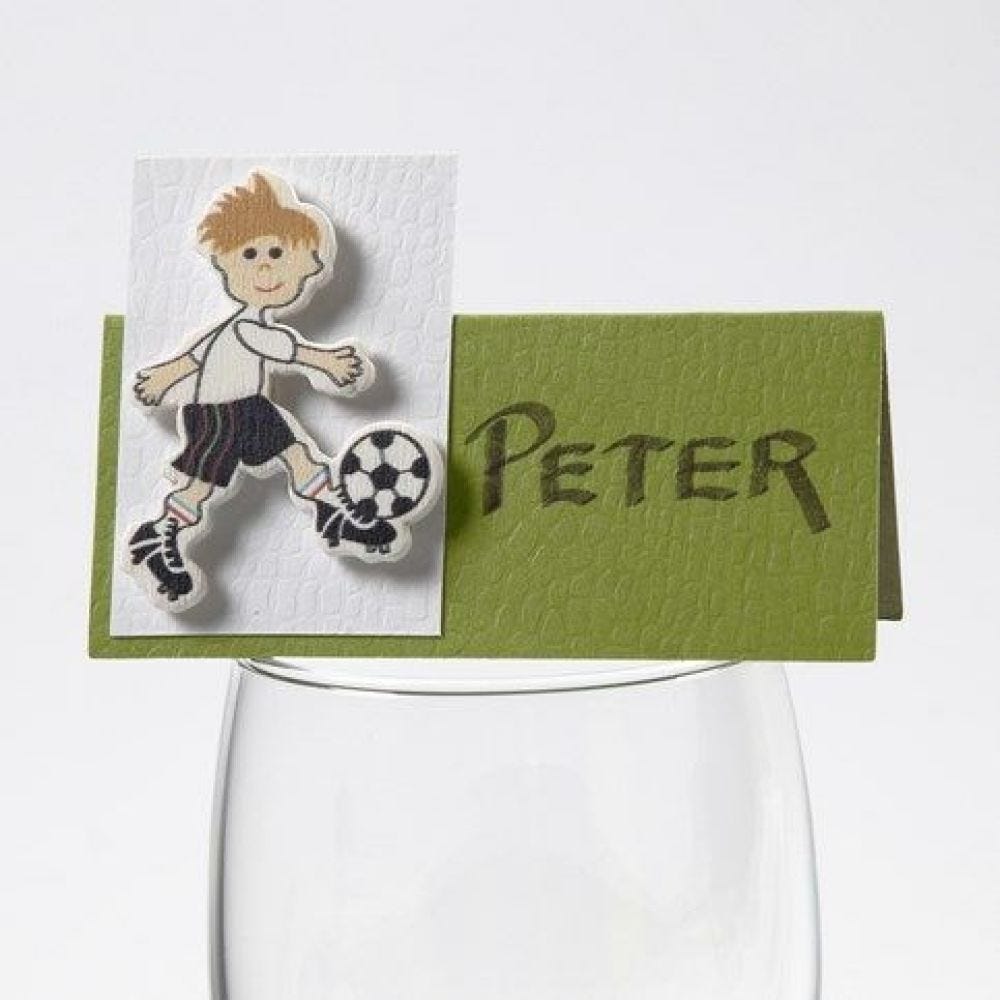 How to do it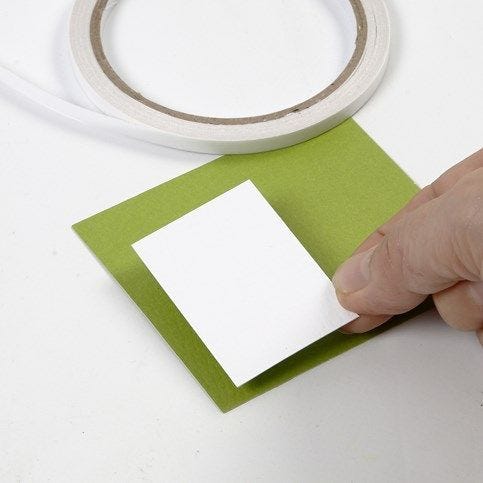 1.
Cut out a small piece of white card and attach it to the front of the place card using double-sided adhesive tape.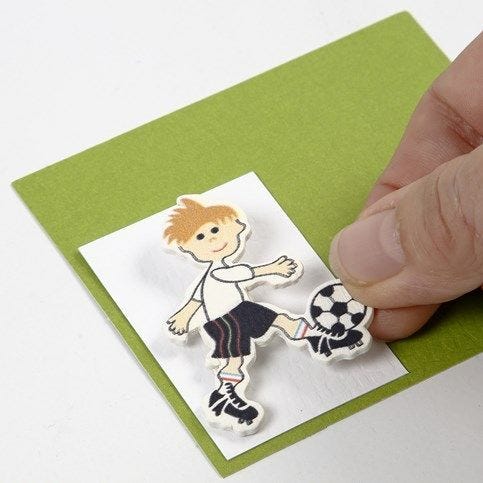 2.
Attach the self-adhesive wood veneer sticker to the small white piece of card.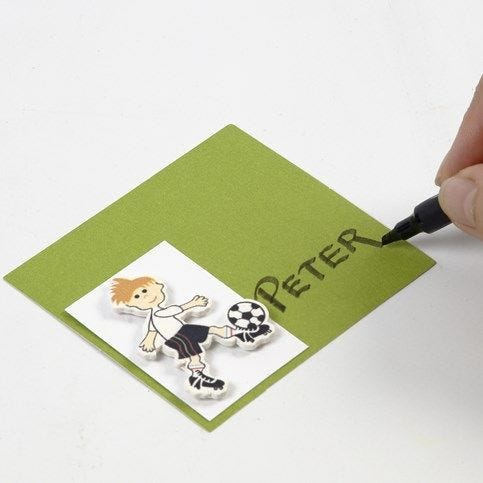 3.
Write name on the place card with a calligraphy marker or a Uni Posca marker.
Copyright © 2013-present Creativ Company Ltd. All rights reserved | 2 Pine Court | Kembrey Park | Swindon | Wiltshire | SN2 8AD | 01793 616 068 | admin@cc-craft.co.uk