A Foam Clay and Silk Clay Easter Bunny with Ears made from Pipe Cleaners and Nabbi Beads
A Foam Clay and Silk Clay Easter Bunny with Ears made from Pipe Cleaners and Nabbi Beads
This Easter bunny is made from two polystyrene balls covered with Foam Clay and Silk Clay; one for the body with arms and legs and one for the head. The ears are made from pipe cleaners with Nabbi beads which – together with eyes – are pushed into the head.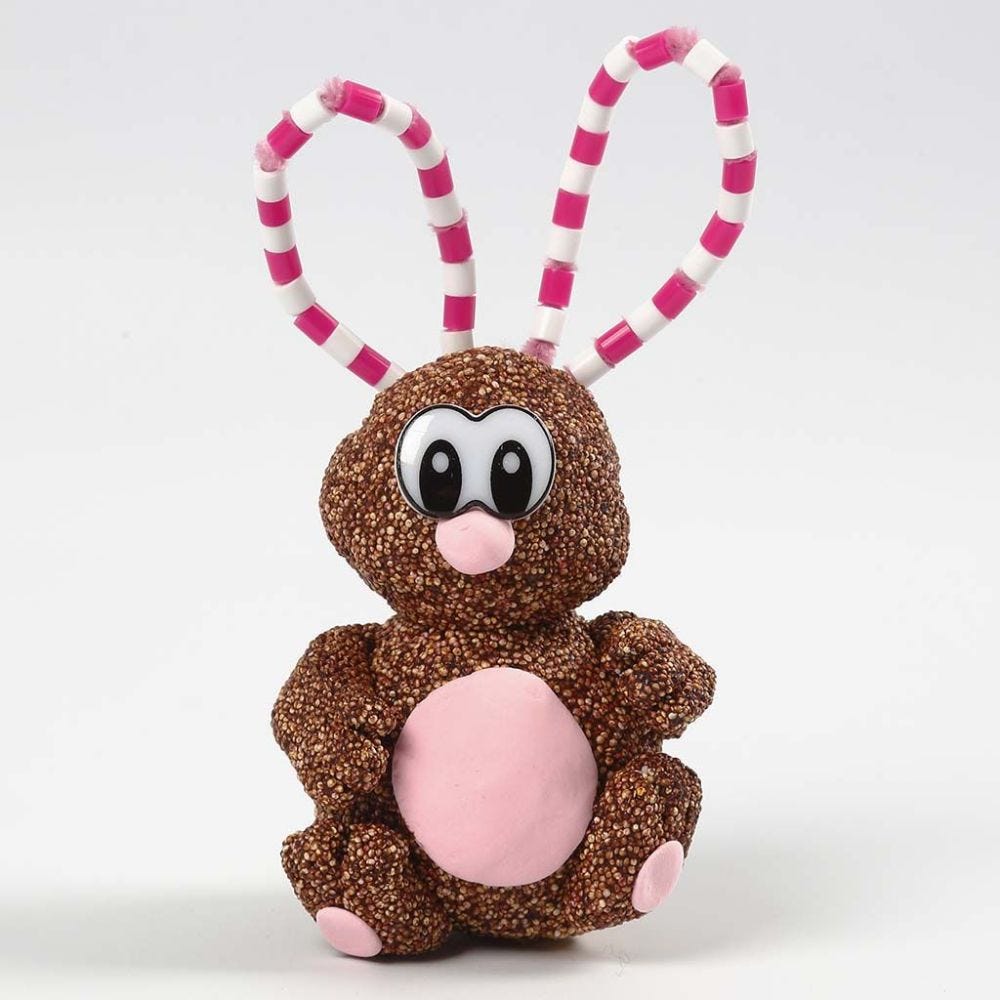 How to do it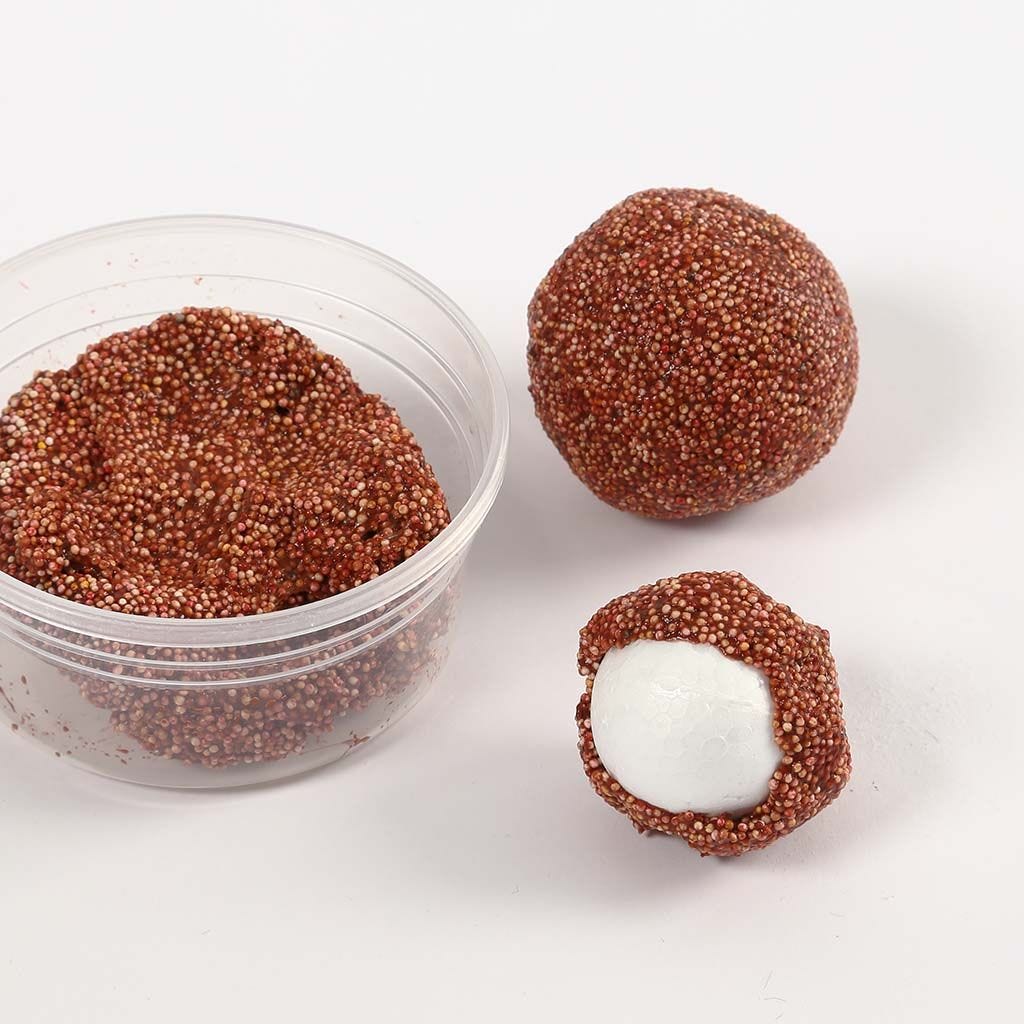 1
Cover two polystyrene balls with Foam Clay. Assemble the balls to make a body and a head.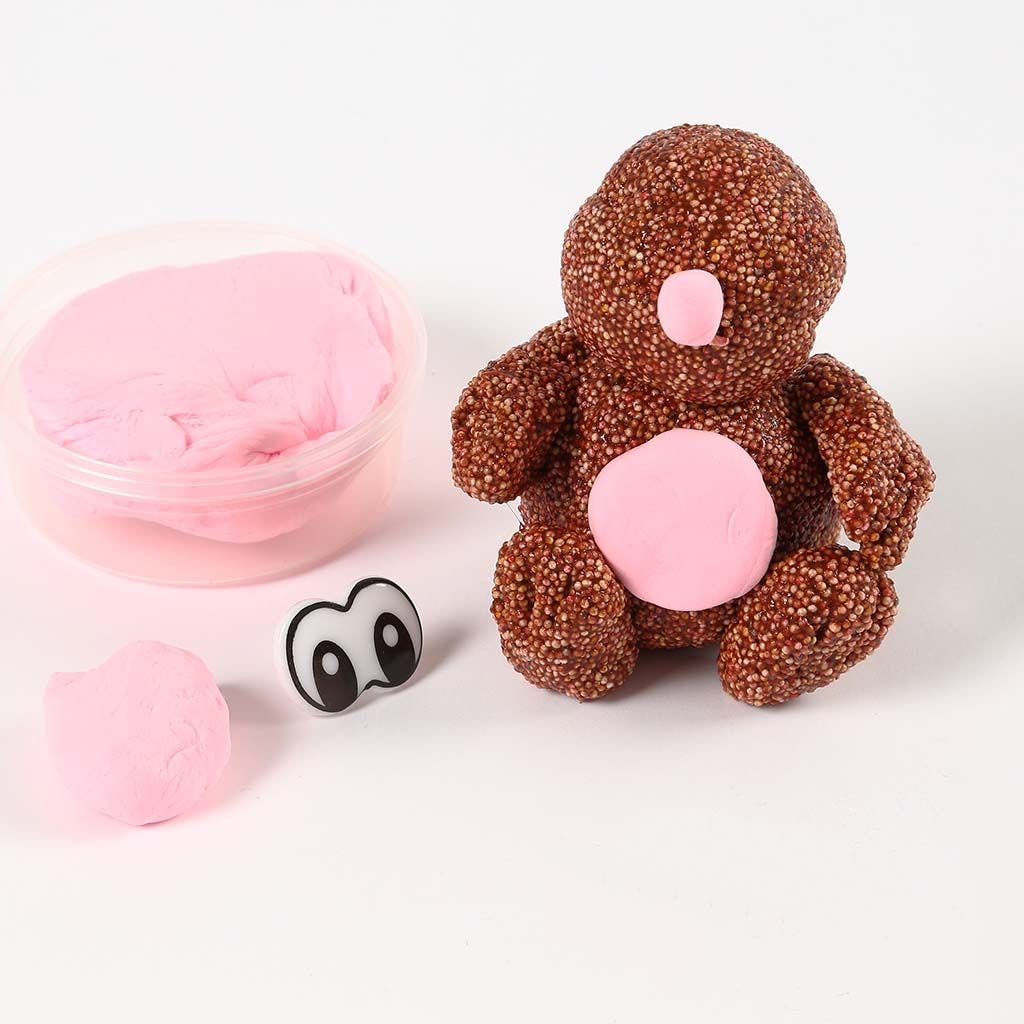 2
Model arms and legs and push them onto the body. Model the tummy, paws and a nose from Silk Clay and attach. Push the eyes onto the head.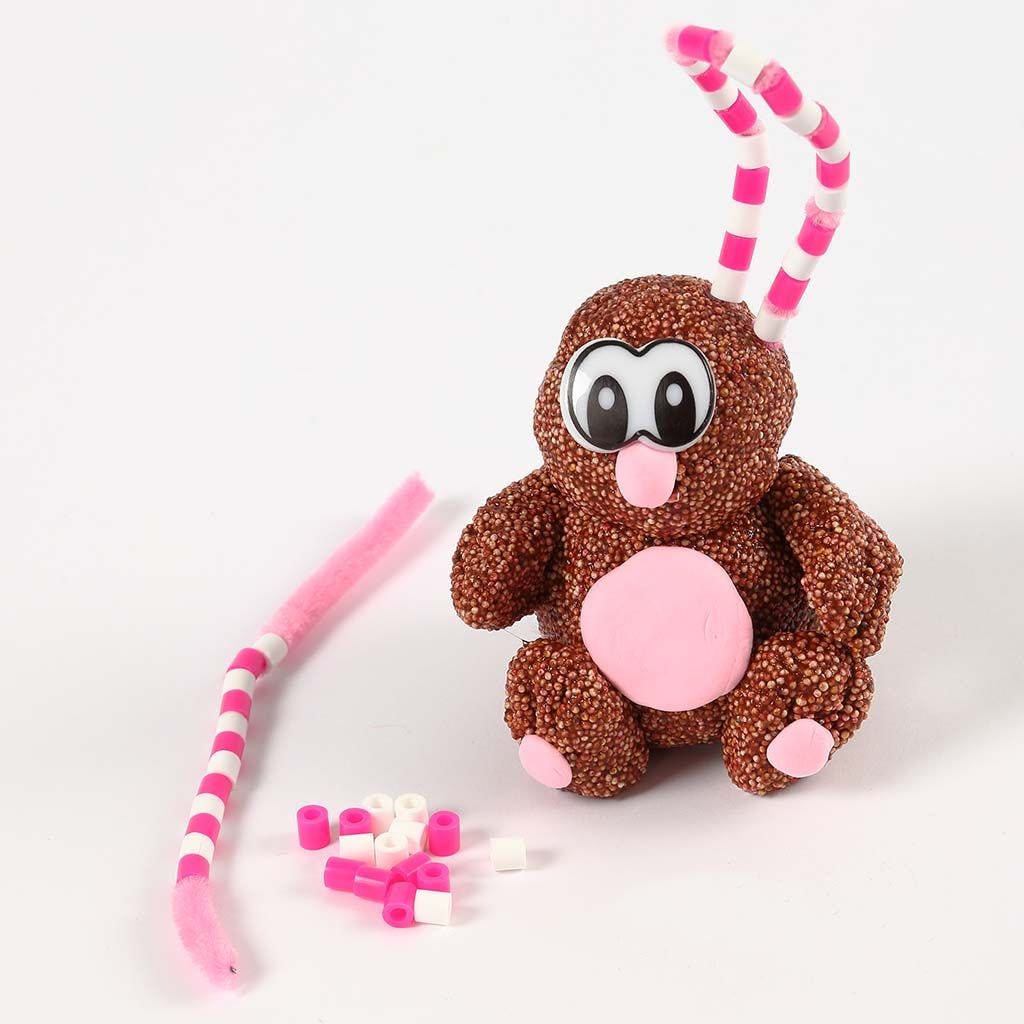 3
Thread Nabbi beads onto two pipe cleaners. Leave each end free of Nabbi beads and push the ears onto the head.
Copyright © 2013-present Creativ Company Ltd. All rights reserved | 2 Pine Court | Kembrey Park | Swindon | Wiltshire | SN2 8AD | 01793 616 068 | admin@cc-craft.co.uk