A dolls house plastered with design paper and ice lolly sticks for the floor
A dolls house plastered with design paper and ice lolly sticks for the floor
Assemble the dolls house made from light wood. Paint the facades white and attach design paper onto the walls for wall paper. Use ice lolly sticks for the floors and bamboo veneer for the roof tiles.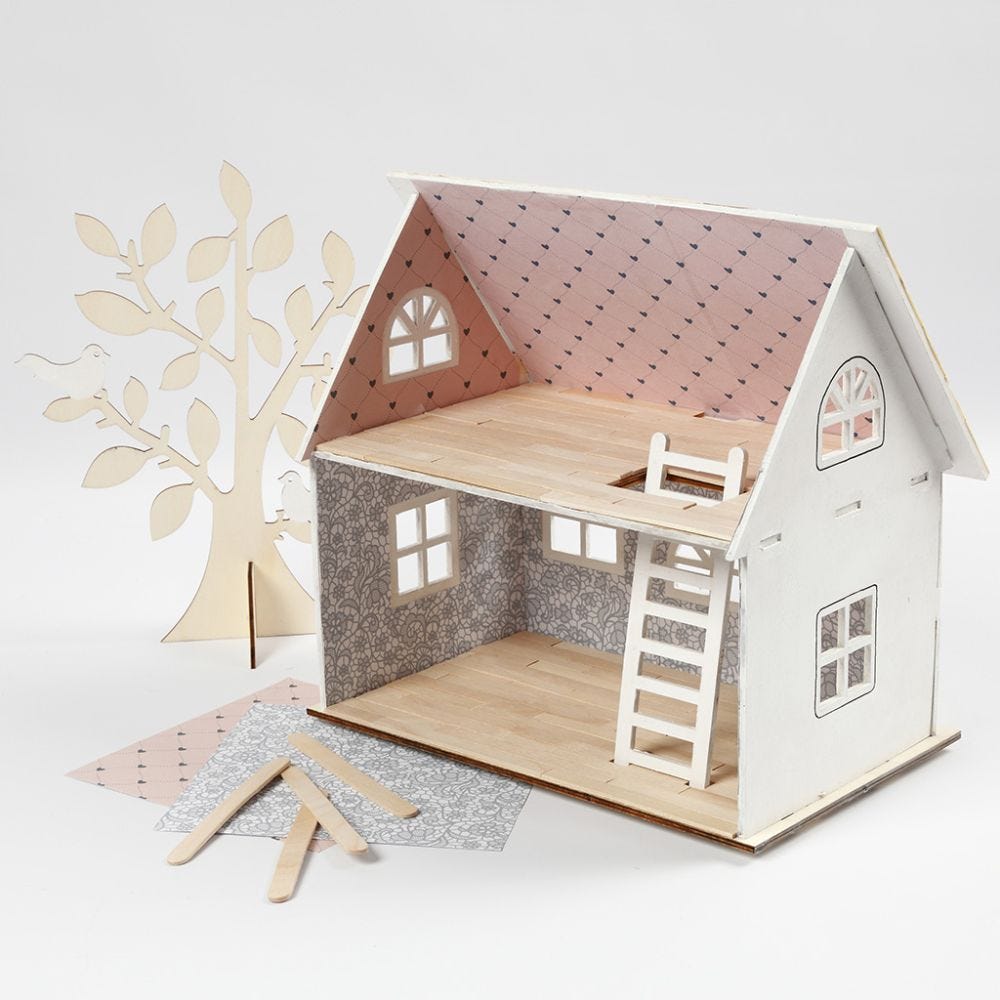 How to do it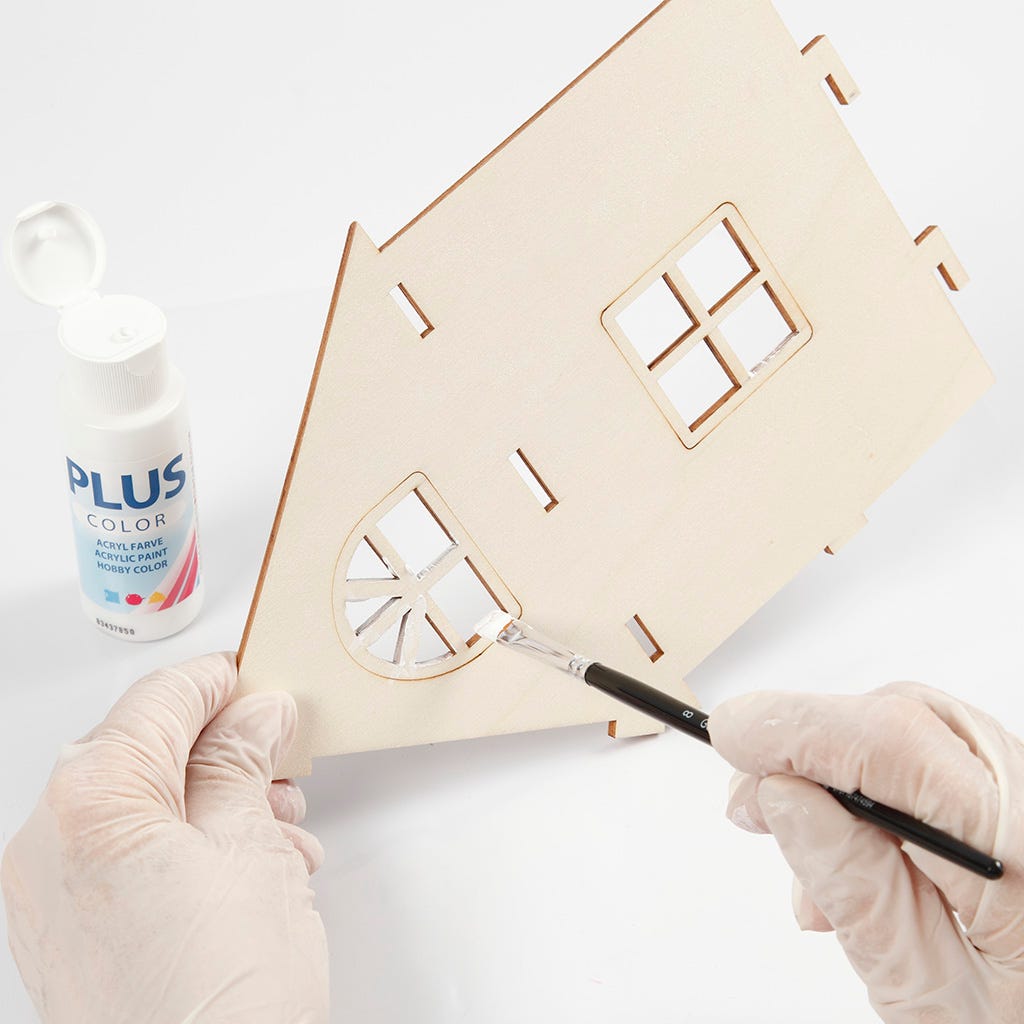 1
Paint all the brown edges white using a flat brush.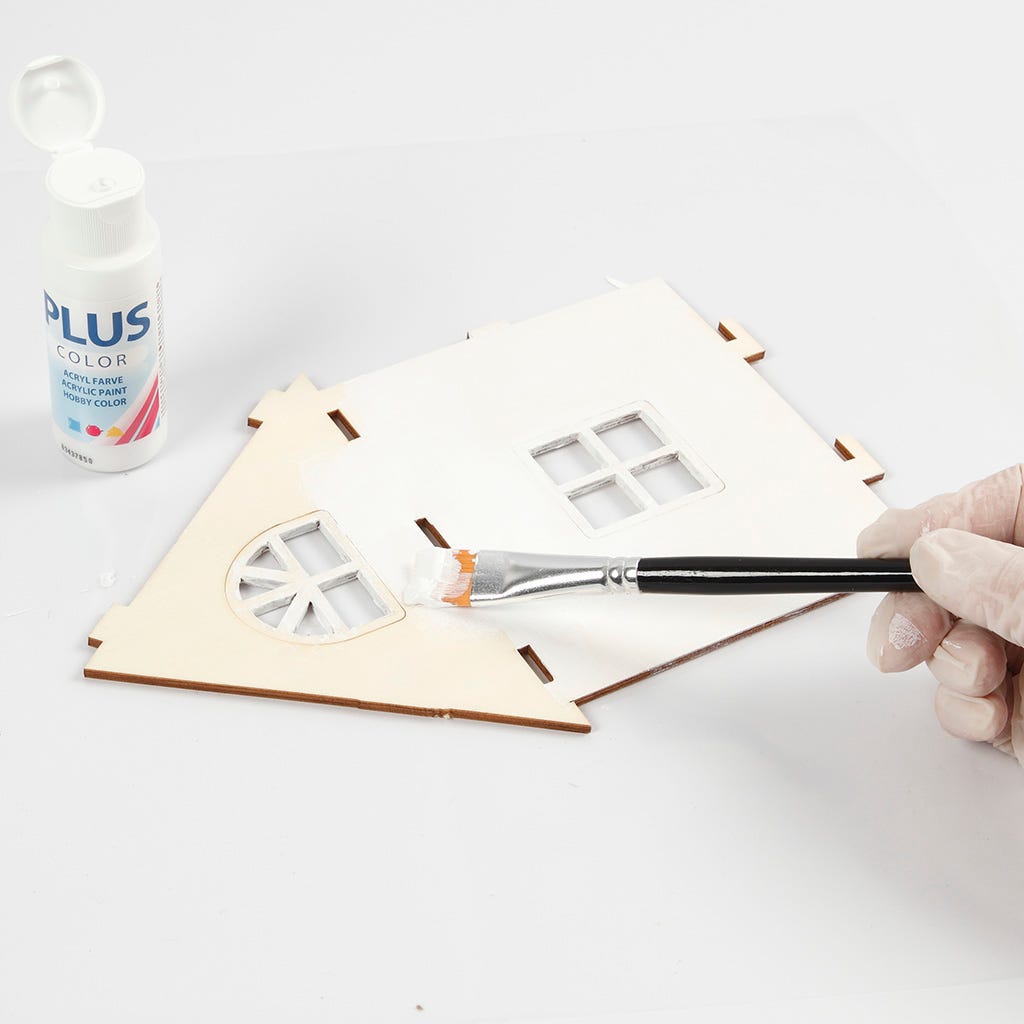 2
Paint all the outside walls, the windows and the ladder white.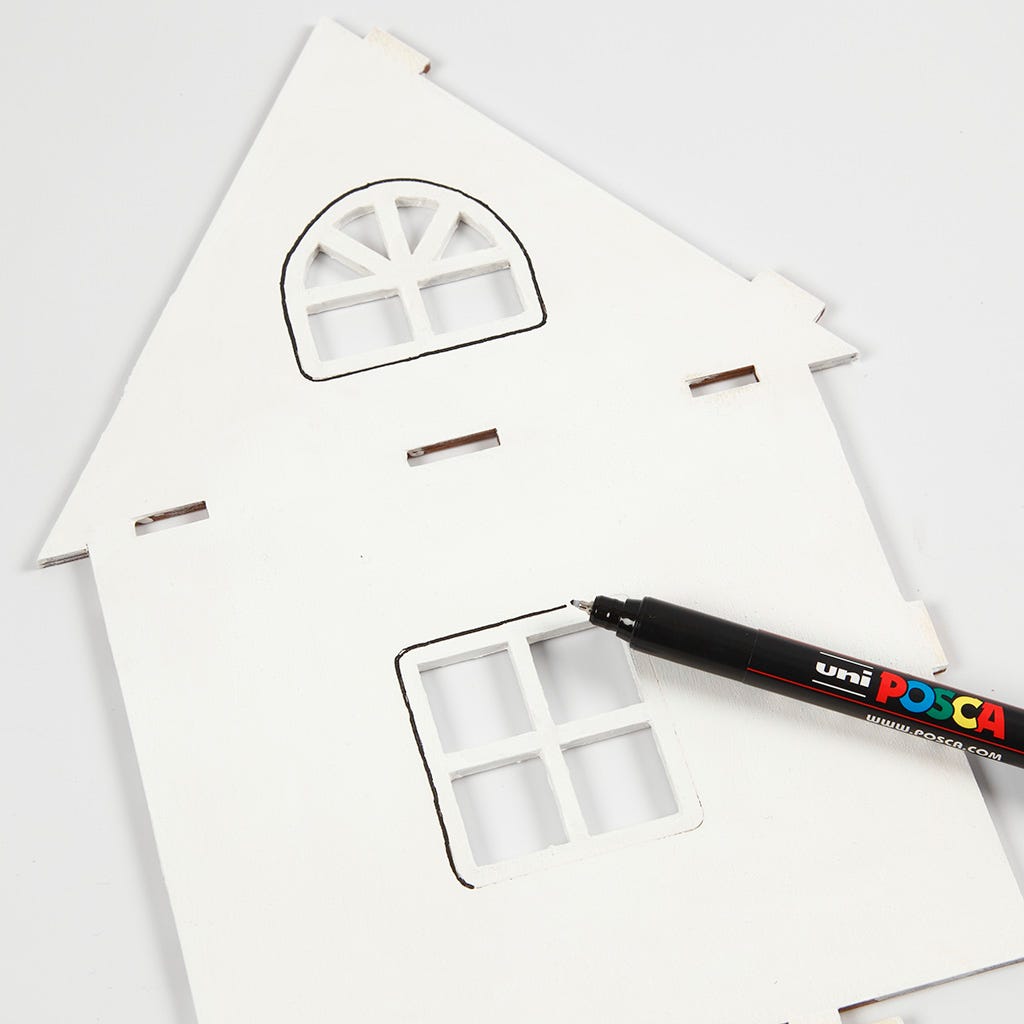 3
Outline the outside windows using a thin Uni Posca pen.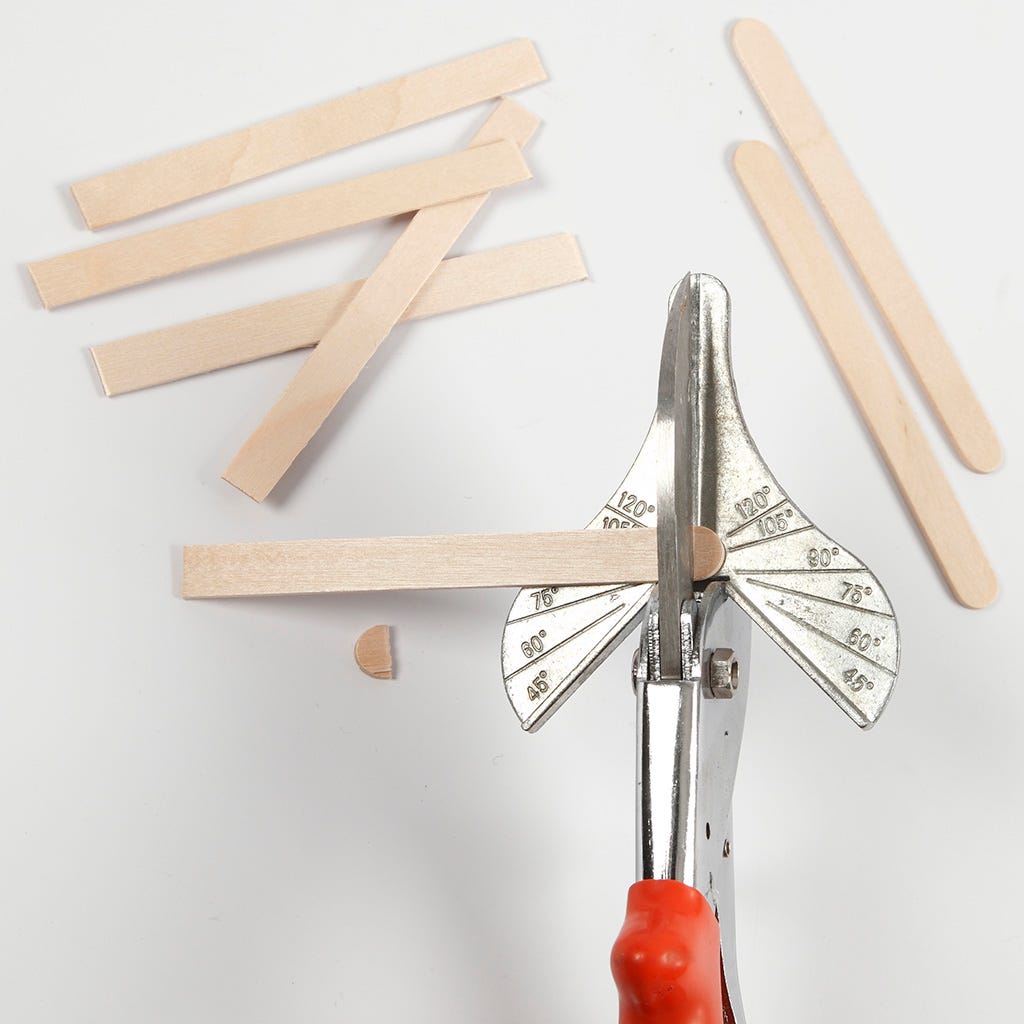 4
Cut off the ends of the ice lolly sticks using mitre cutters.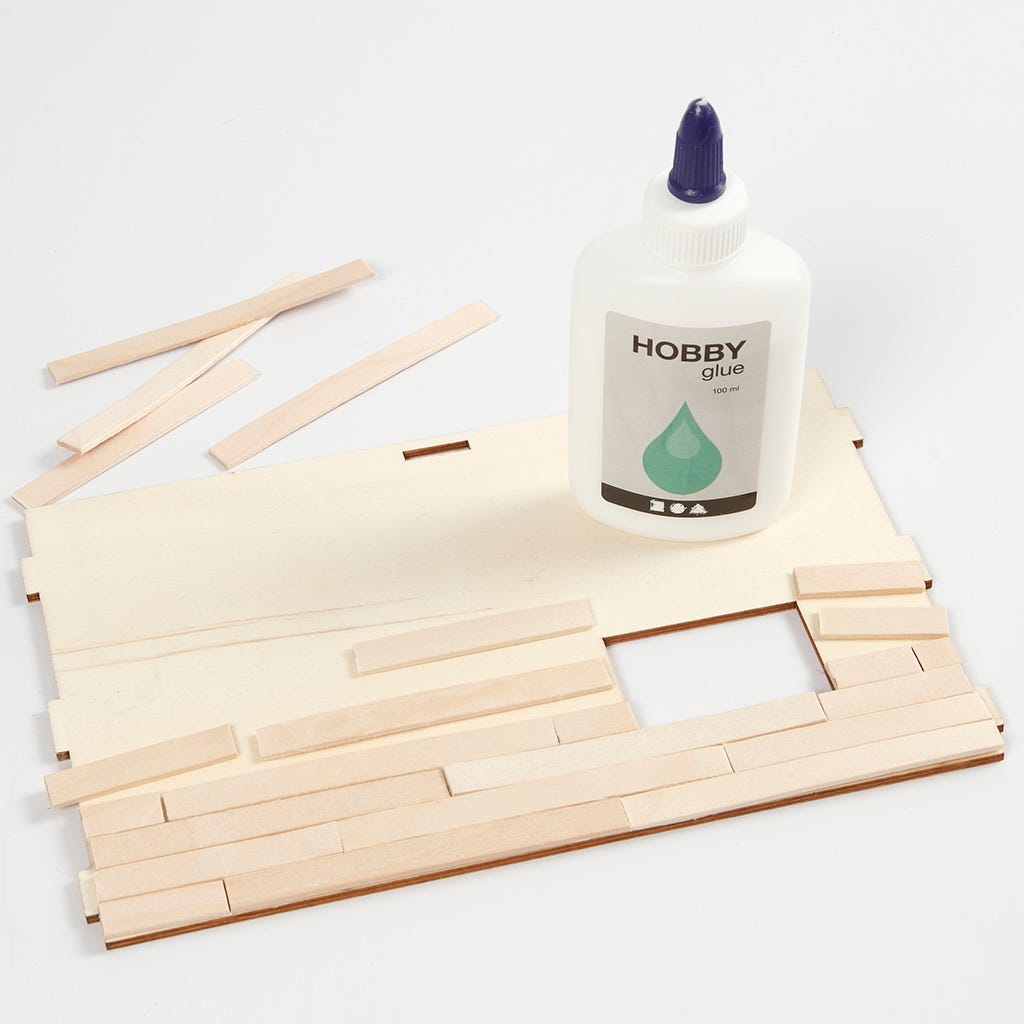 5
Lay wooden floors in the living room and in the attic by attaching ice lolly sticks with hobby glue. Begin with two whole ice lolly sticks from the right and trim the third ice lolly stick to fit at the other end. Shift the next row by 3 cm at the joint of the previous row. Finish this row and continue like this until you have covered the entire surface.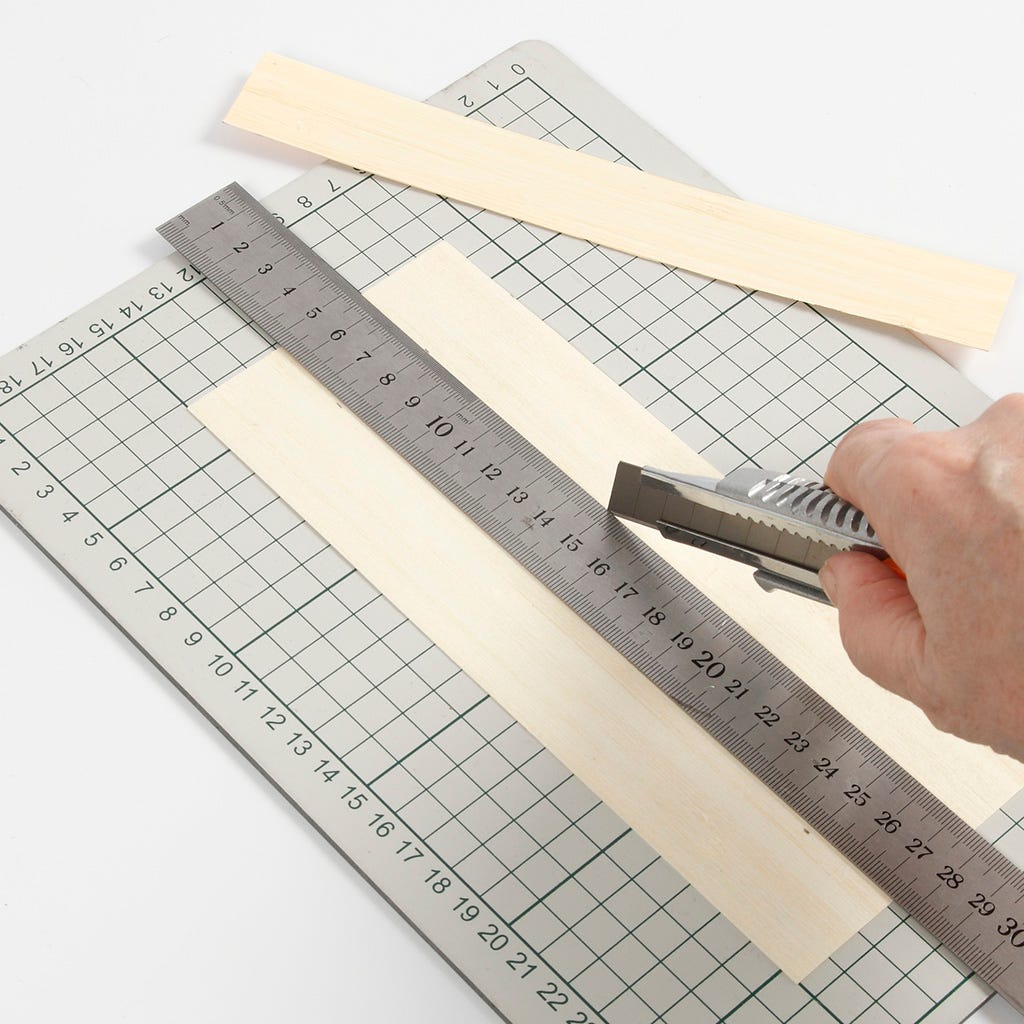 6
Cut bamboo veneer into 3 cm wide strips for the roof. You will get 4 strips from one sheet of bamboo veneer.
7
Cut the strips into 4 cm long pieces; a total of 45 roof tiles. Trim both corners at one end of each roof tile as shown in the photo.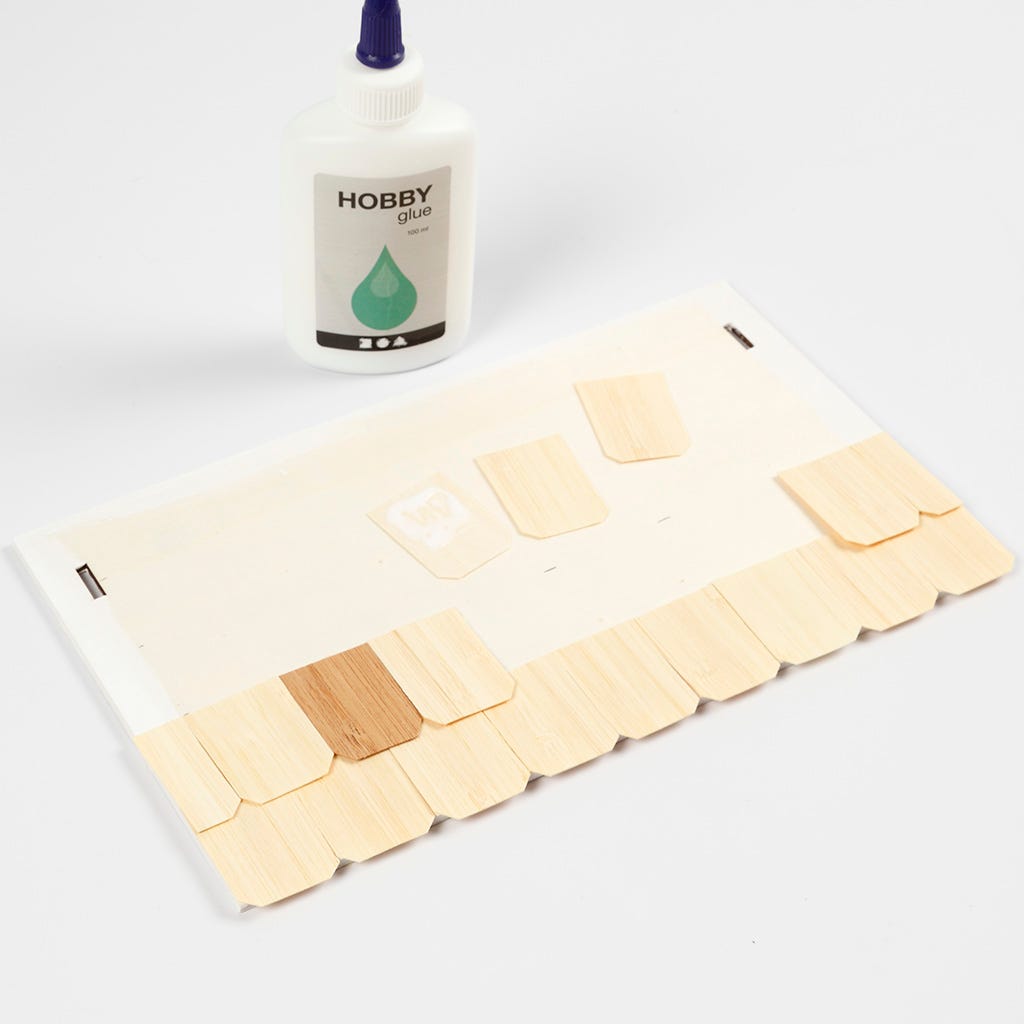 8
Attach the roof tiles onto the roof with hobby glue. Begin with the bottom row gluing on the roof tiles so that they extend slightly beyond the wooden board. Begin the next row with half a roof tile to stagger the roof tiles as shown in the photo.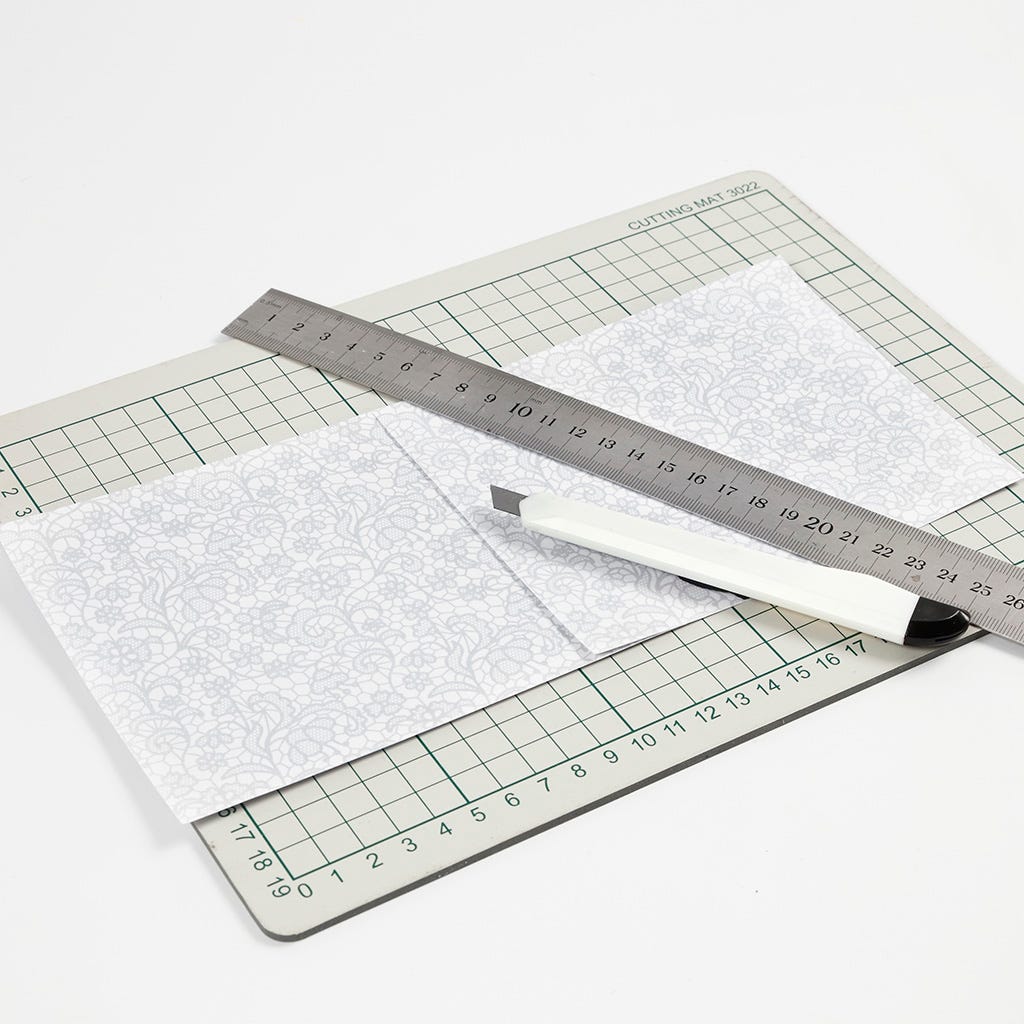 9
Trim design paper for wall paper to fit the long wall. Trim to fit the pattern. Use the wall as a template for the holes for the windows.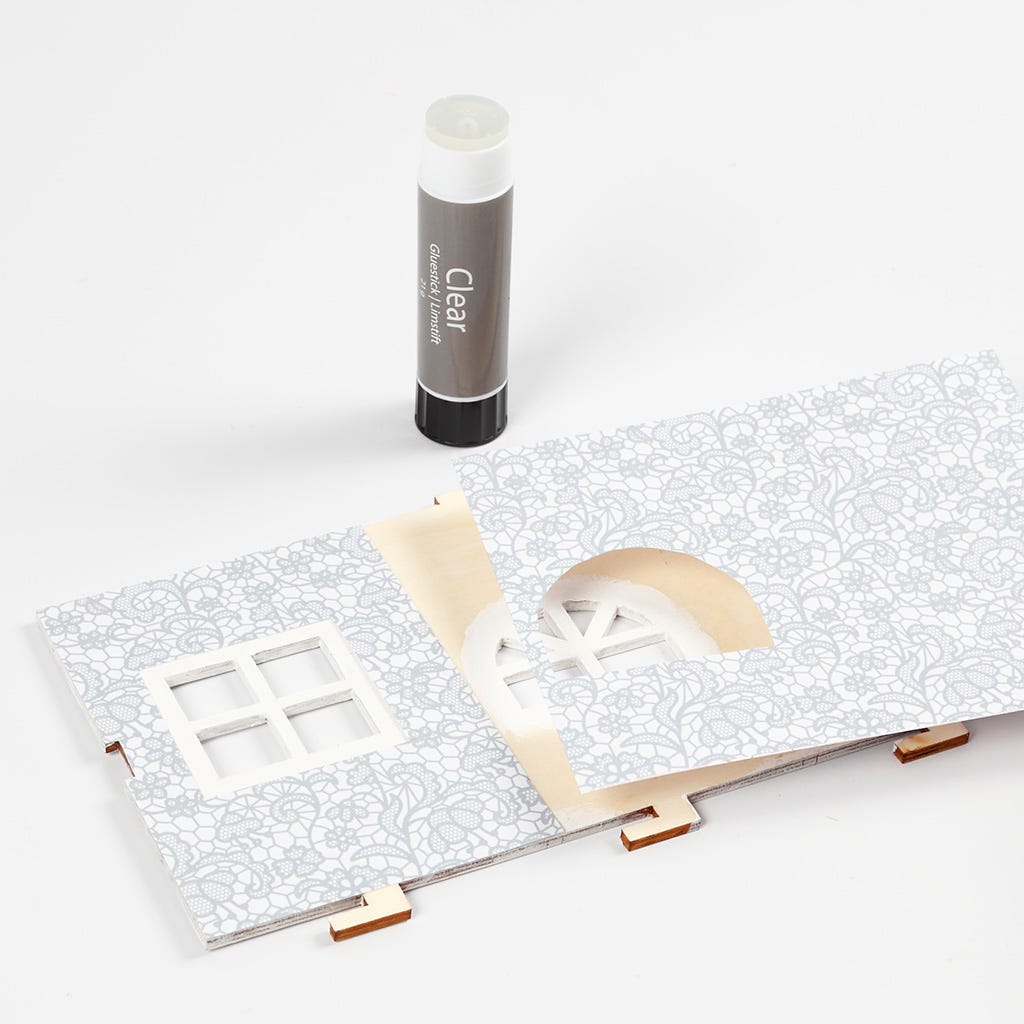 10
Attach the design paper using a glue stick.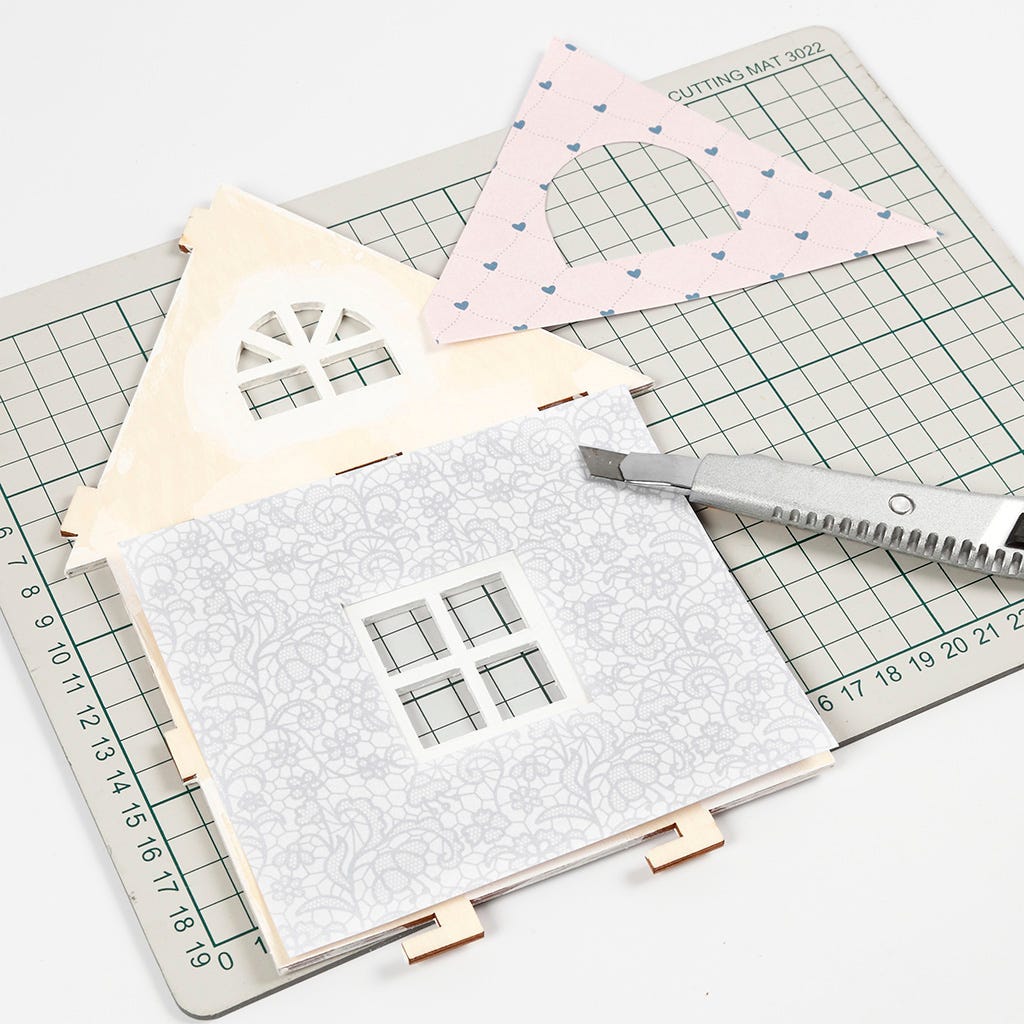 11
Cut out the wall paper for the gables in the same way as described above. Remember to cut out the holes before assembling the house.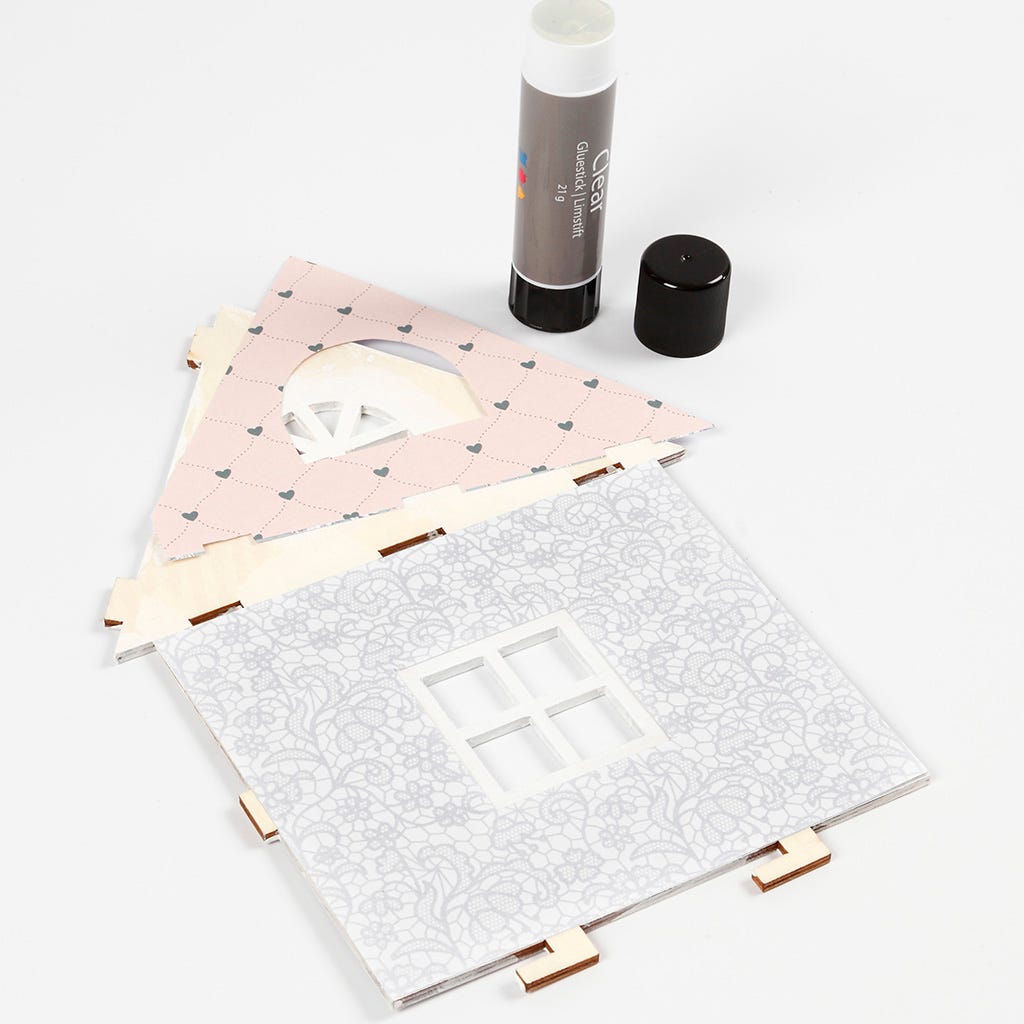 12
Attach the design paper onto the gables using a glue stick.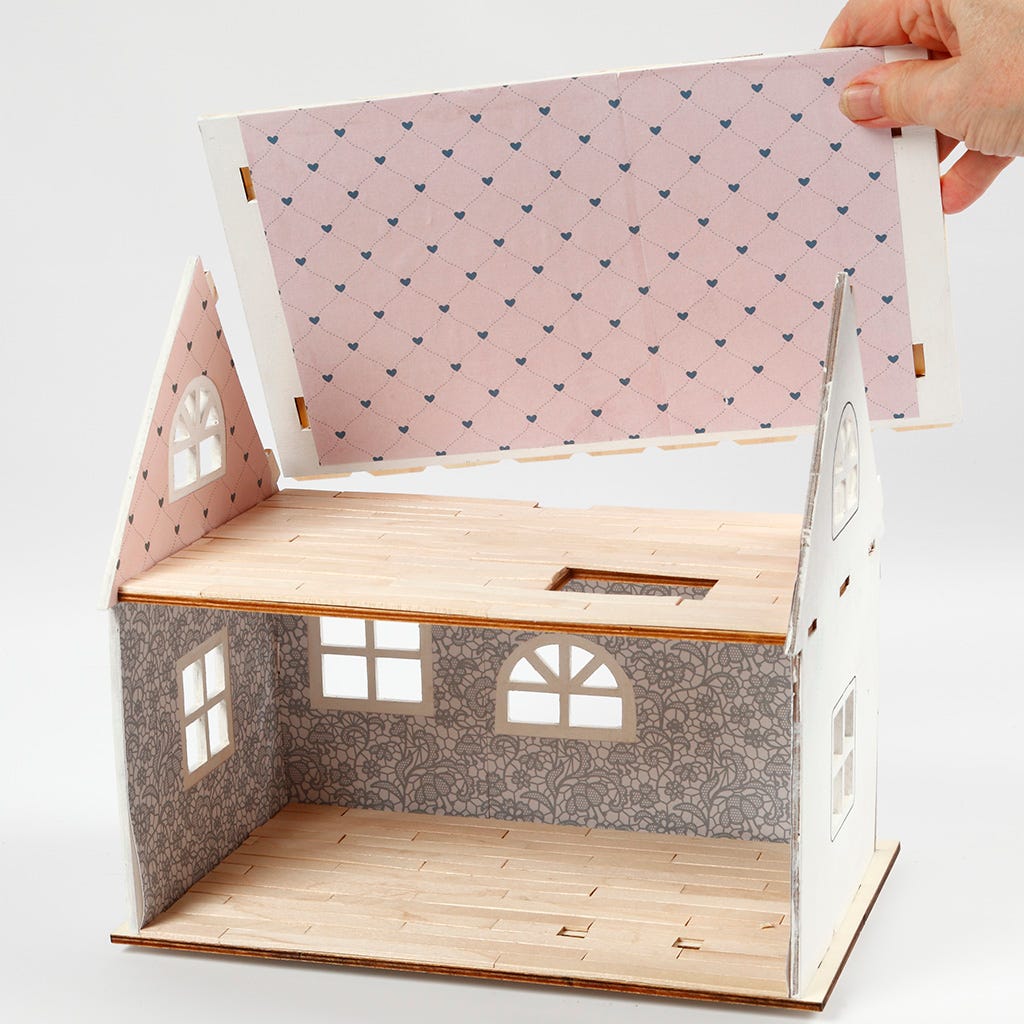 13
Assemble the house when all walls are covered and dry.
14
Touch up with paint where necessary.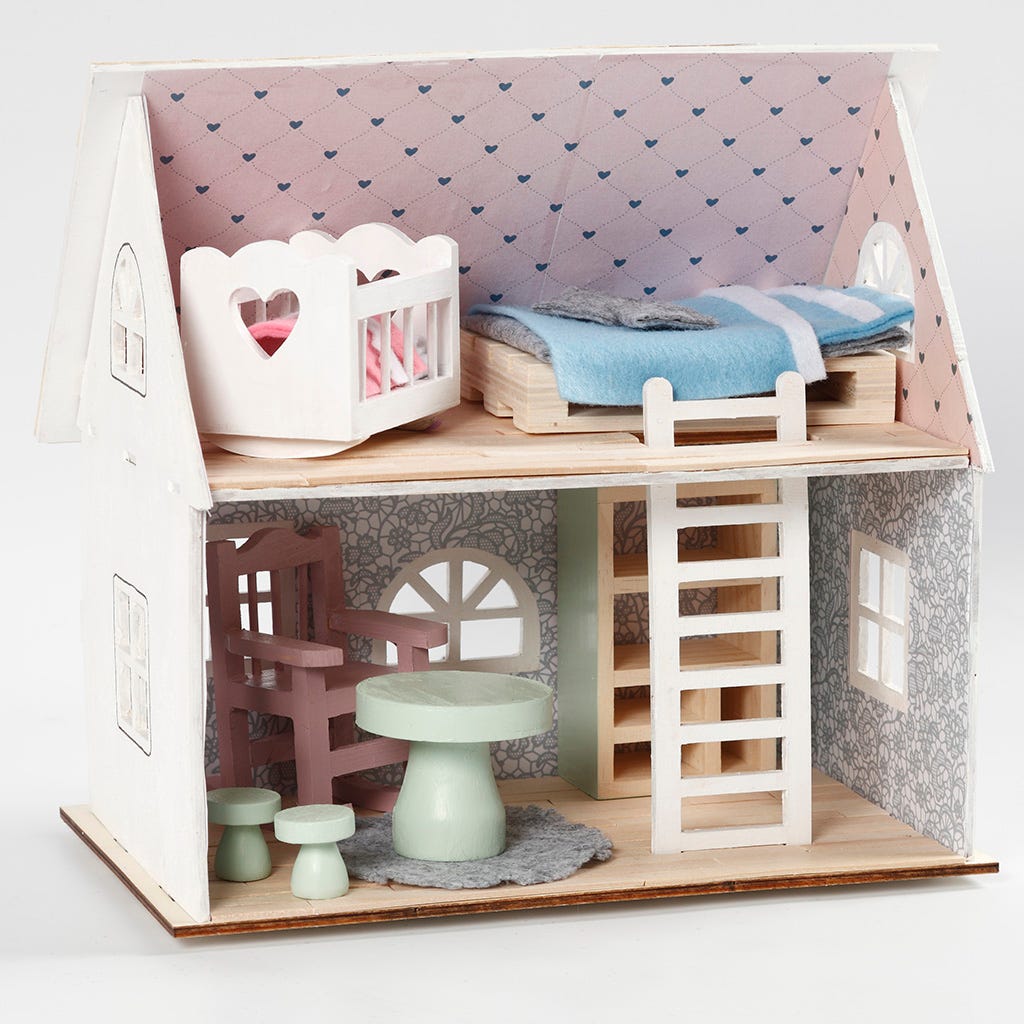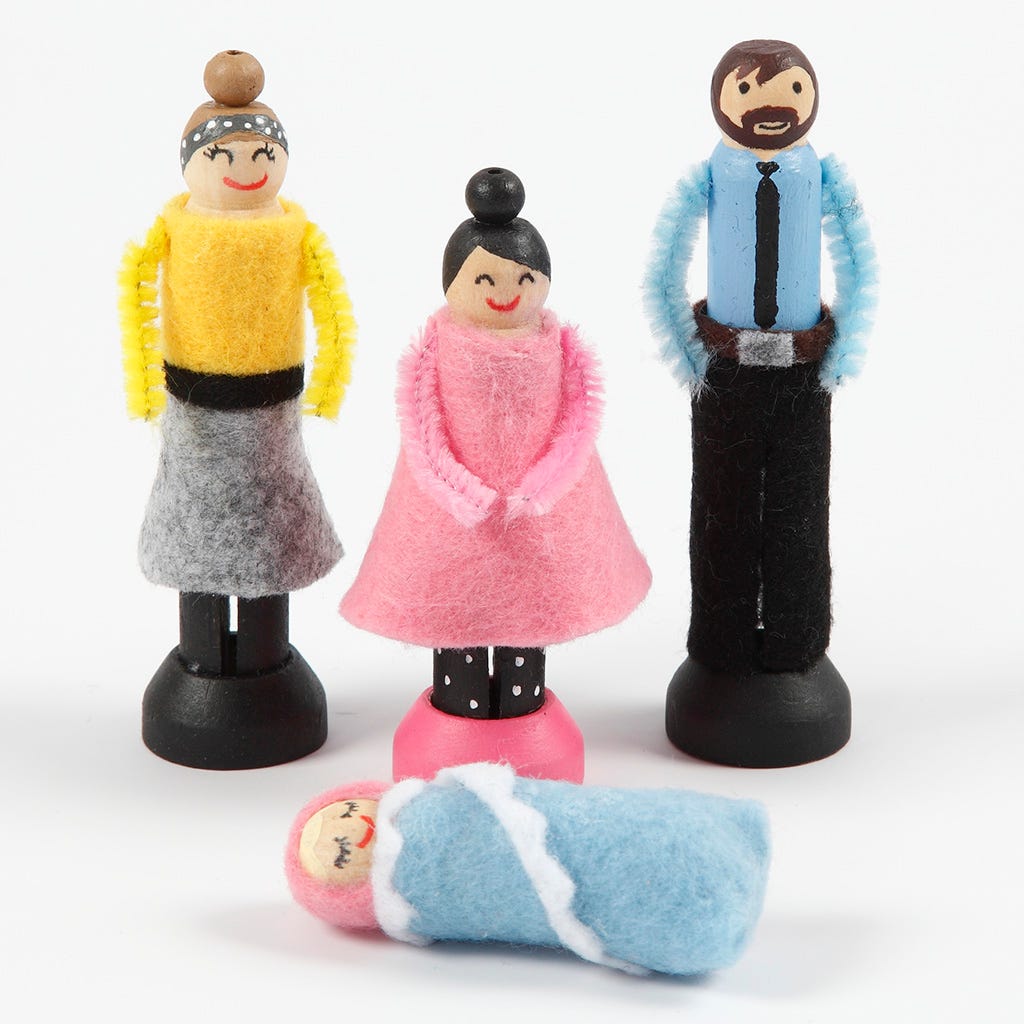 16
Make dolls for the house – see idea No. 15705.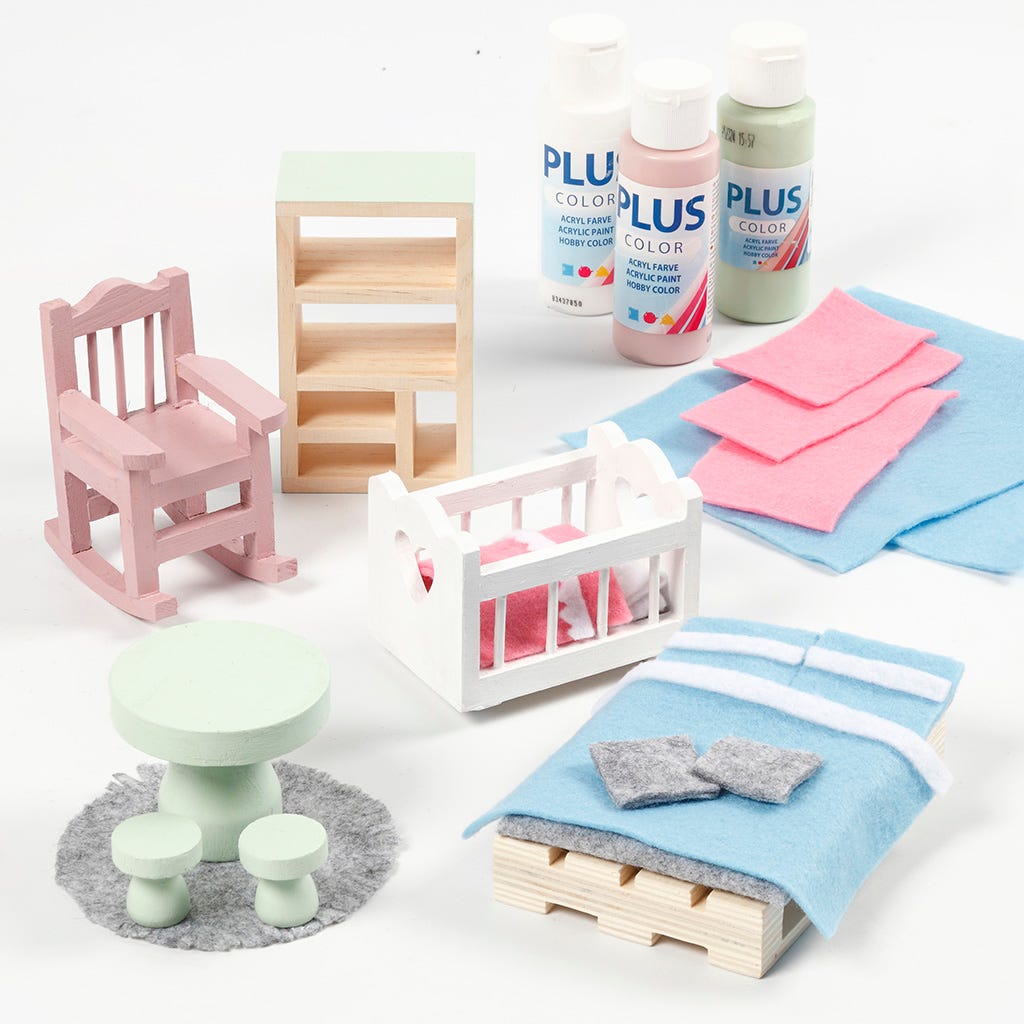 17
Make furniture for the house – see idea No. 15527.
Copyright © 2013-present Creativ Company Ltd. All rights reserved | 2 Pine Court | Kembrey Park | Swindon | Wiltshire | SN2 8AD | 01793 616 068 | admin@cc-craft.co.uk