A crocheted doughnut keyring
A crocheted doughnut keyring
Crochet your very own doughnut and use it in the play kitchen or as a decorative pendant on a keyring for a rucksack or a handbag. Crochet the doughnut in a light beige/sand colour and crochet the icing in your chosen colour. Finish by embroidering sprinkles on the icing. Please note that the finished doughnut measures approx. 7 cm in diameter.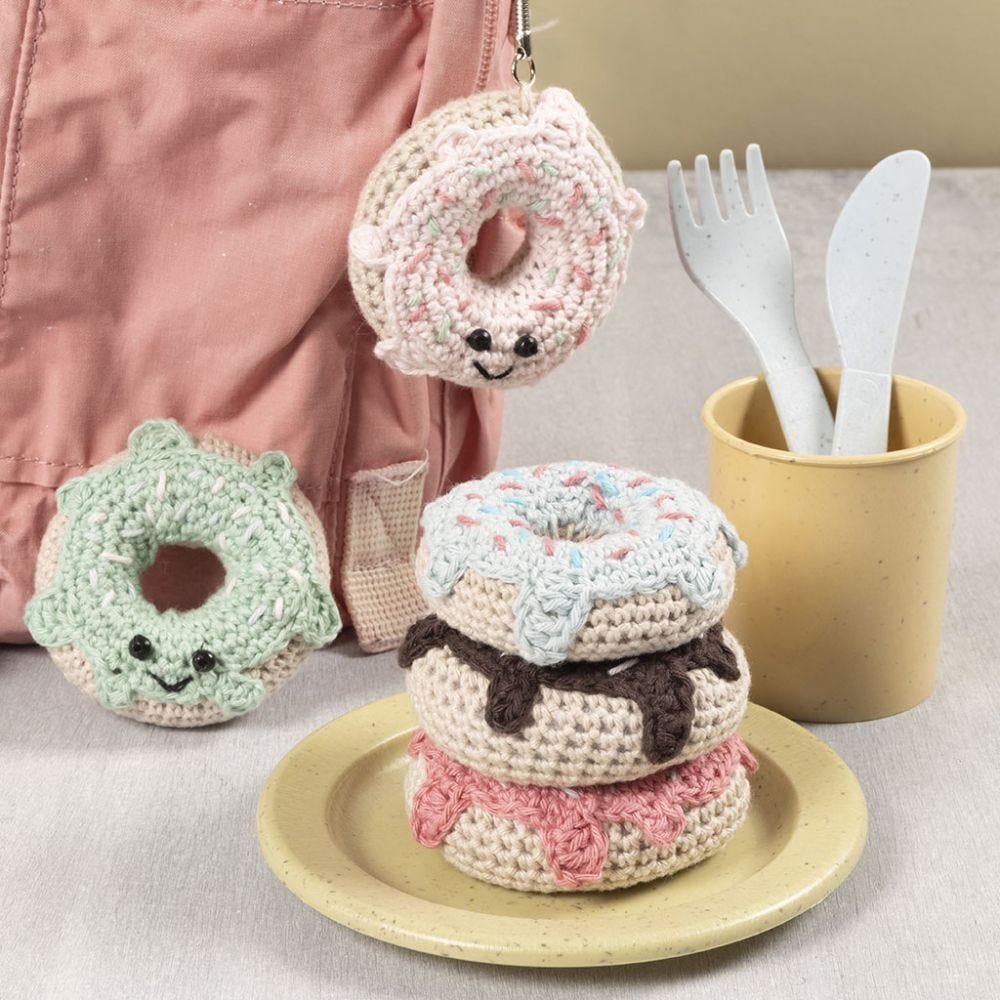 How to do it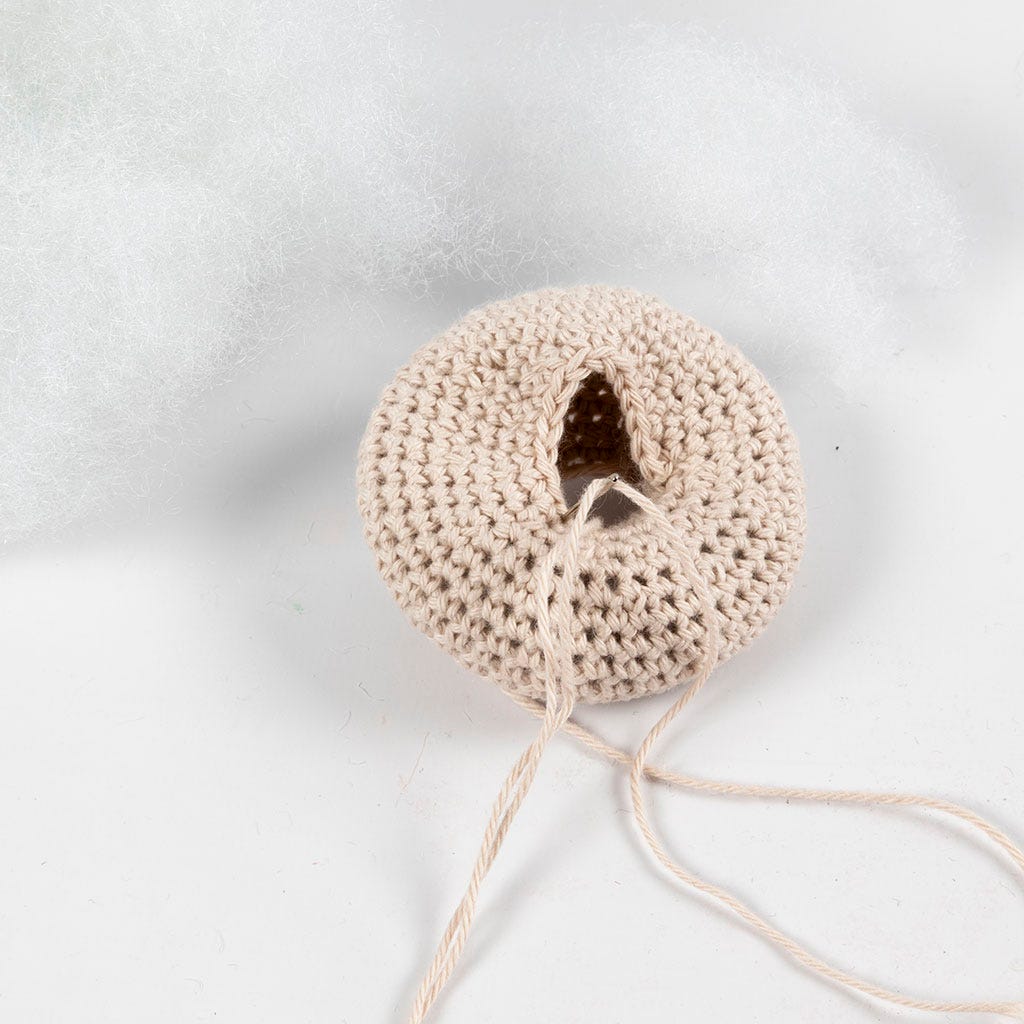 1
Sew the crocheted doughnut together, filling it with polyester wadding as you go along.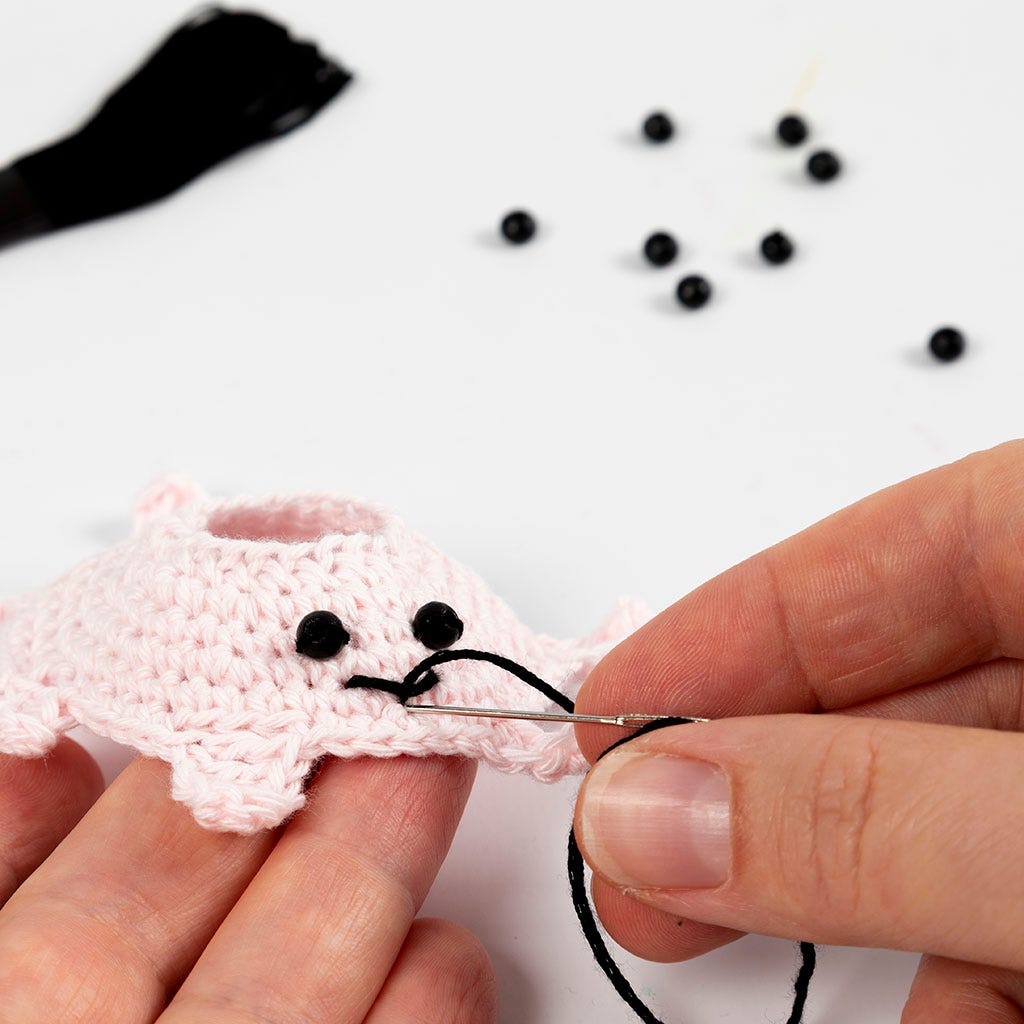 2
Sew wooden beads onto the crocheted icing for the eyes. Embroider the mouth with black embroidery floss.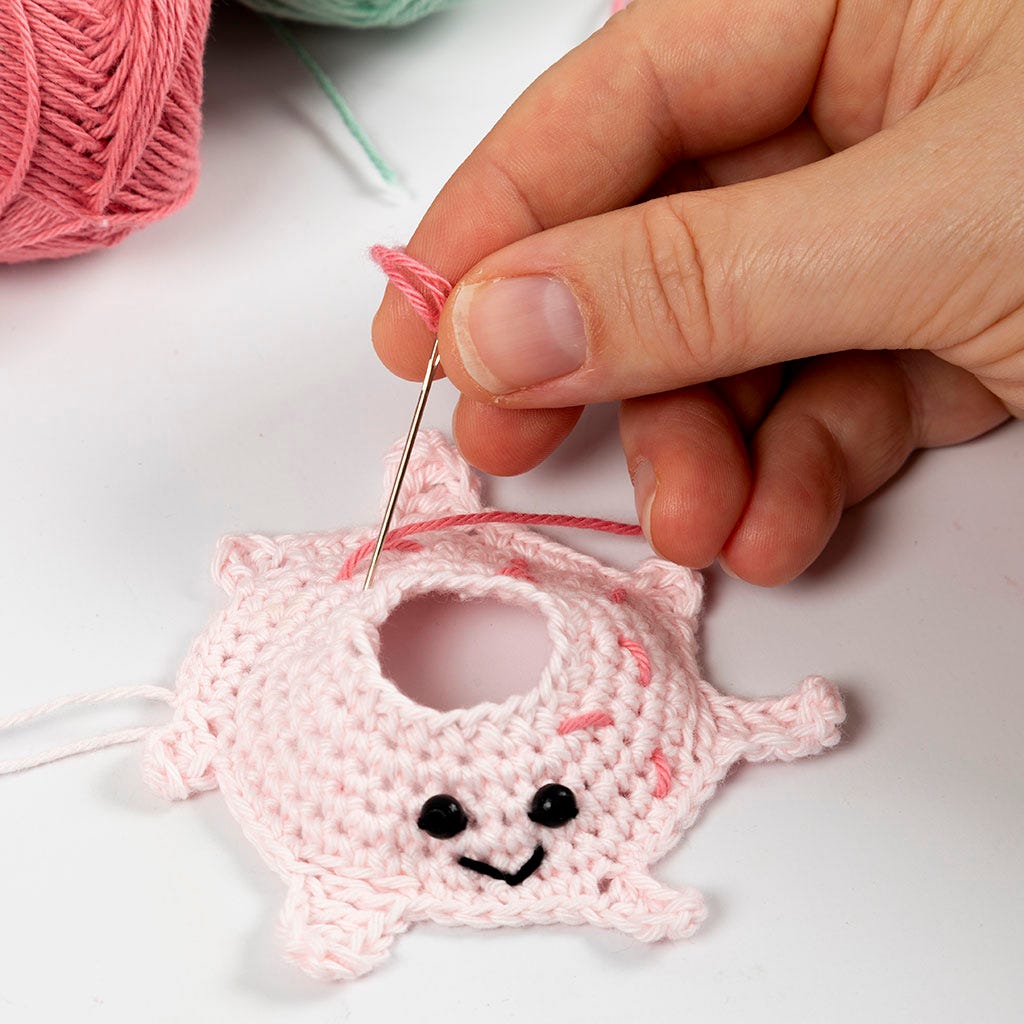 3
Embroider sprinkles in different colours on the icing.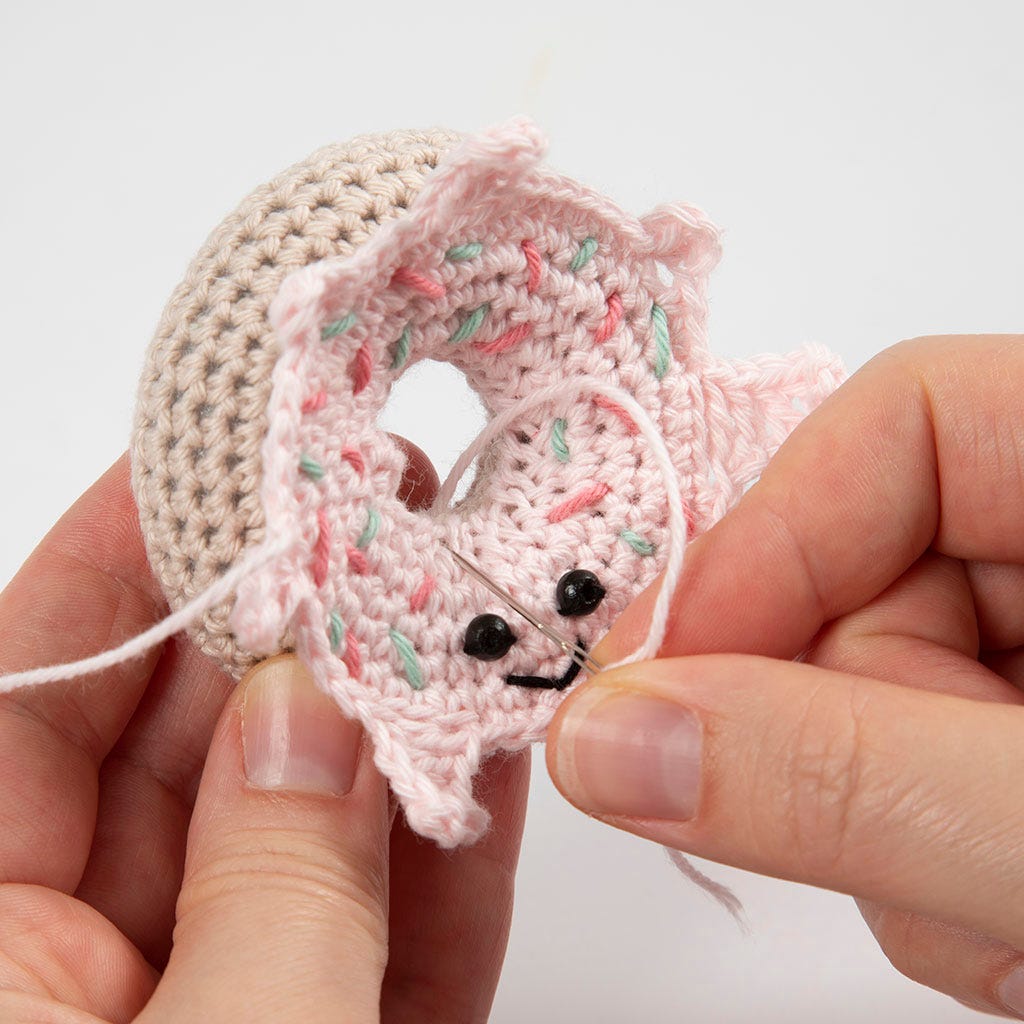 4
Sew the crocheted decorated icing onto the inner ring of the doughnut.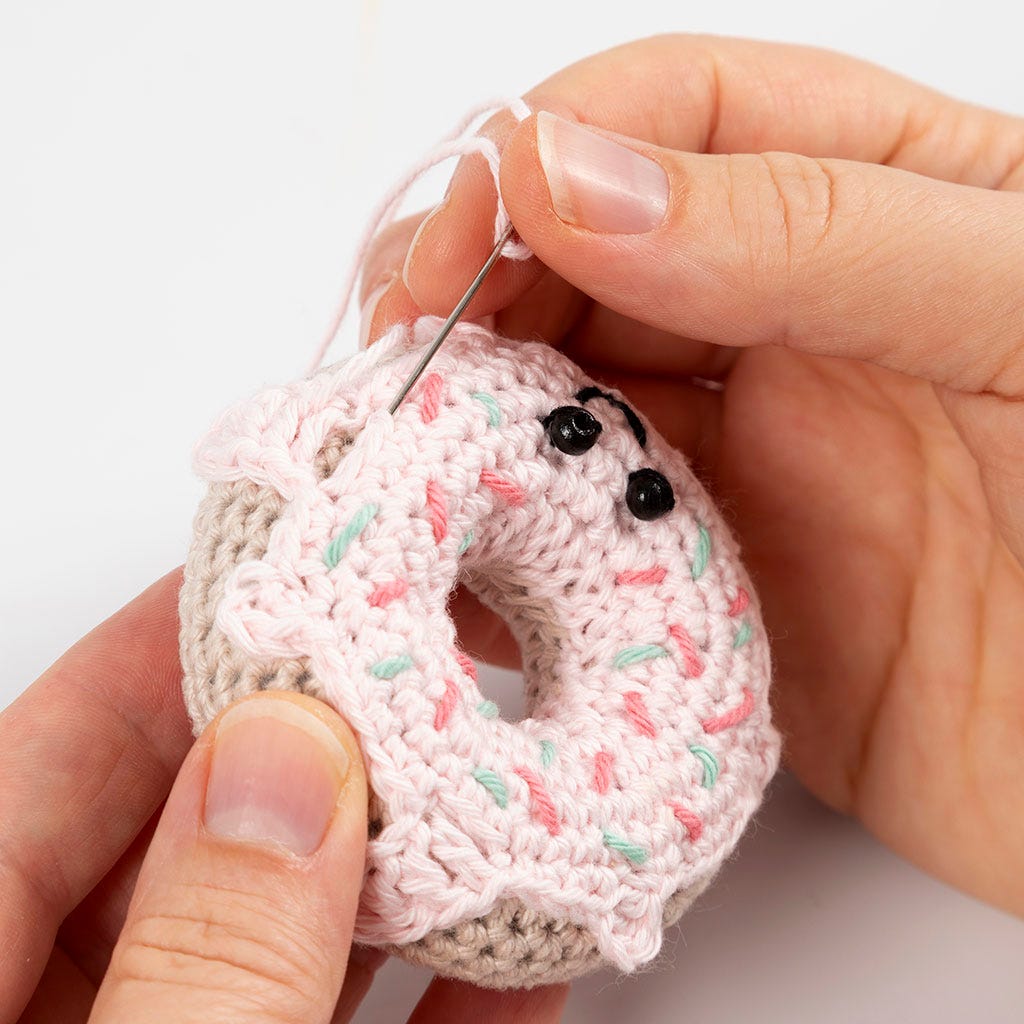 5
Sew the outer icing edge onto the doughnut all the way around and secure the ends to prevent any holes appearing at the treble stitches. Crochet pattern
Print the crochet pattern here.
Attached file:
Download