A Christening Invitation with a Pram
A christening invitation with a manilla tag and a wood veneer pram sticker. How to do it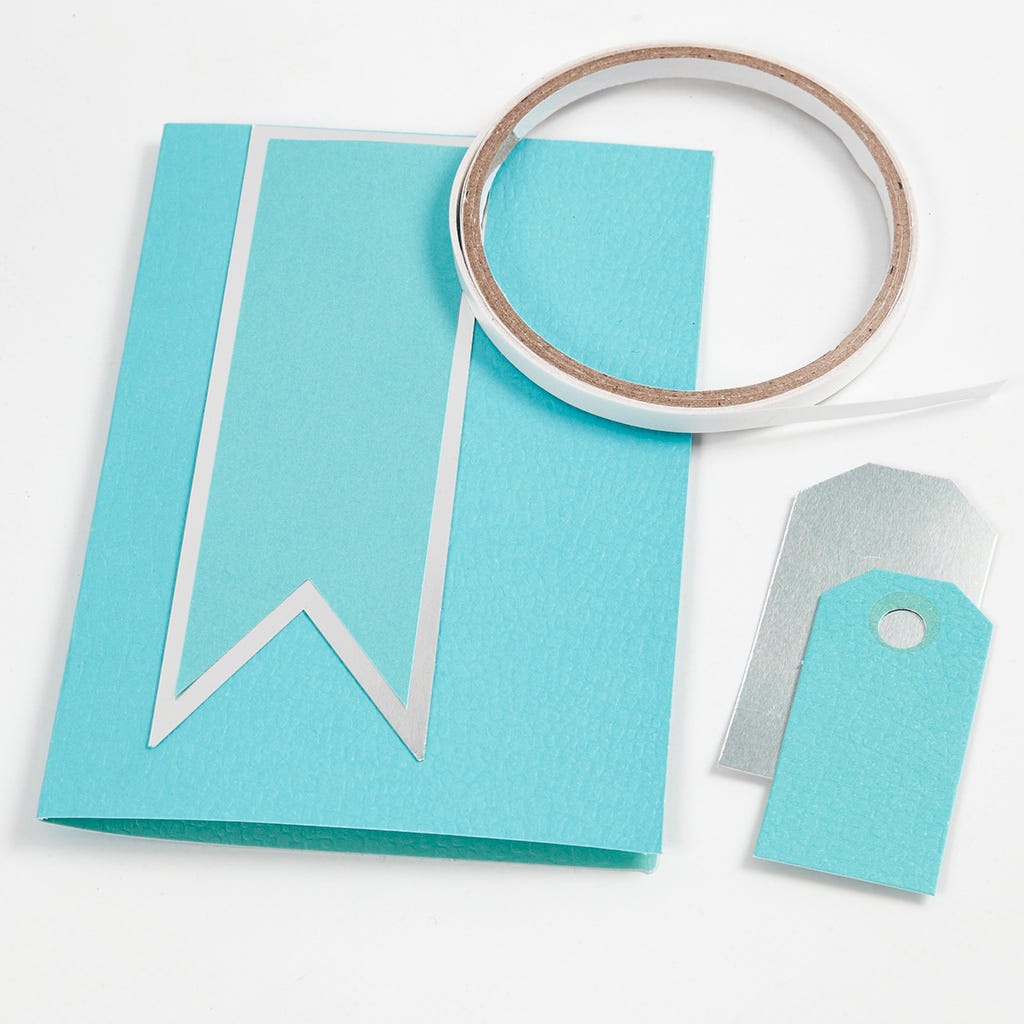 1
Cut out a flag from metallised card and a smaller flag from textured paper. Attach the parts together and onto the greeting card using double-sided adhesive tape. Cut out a tag from metallised card slightly larger than the manilla tag. Attach these two tags together with double-sided adhesive tape.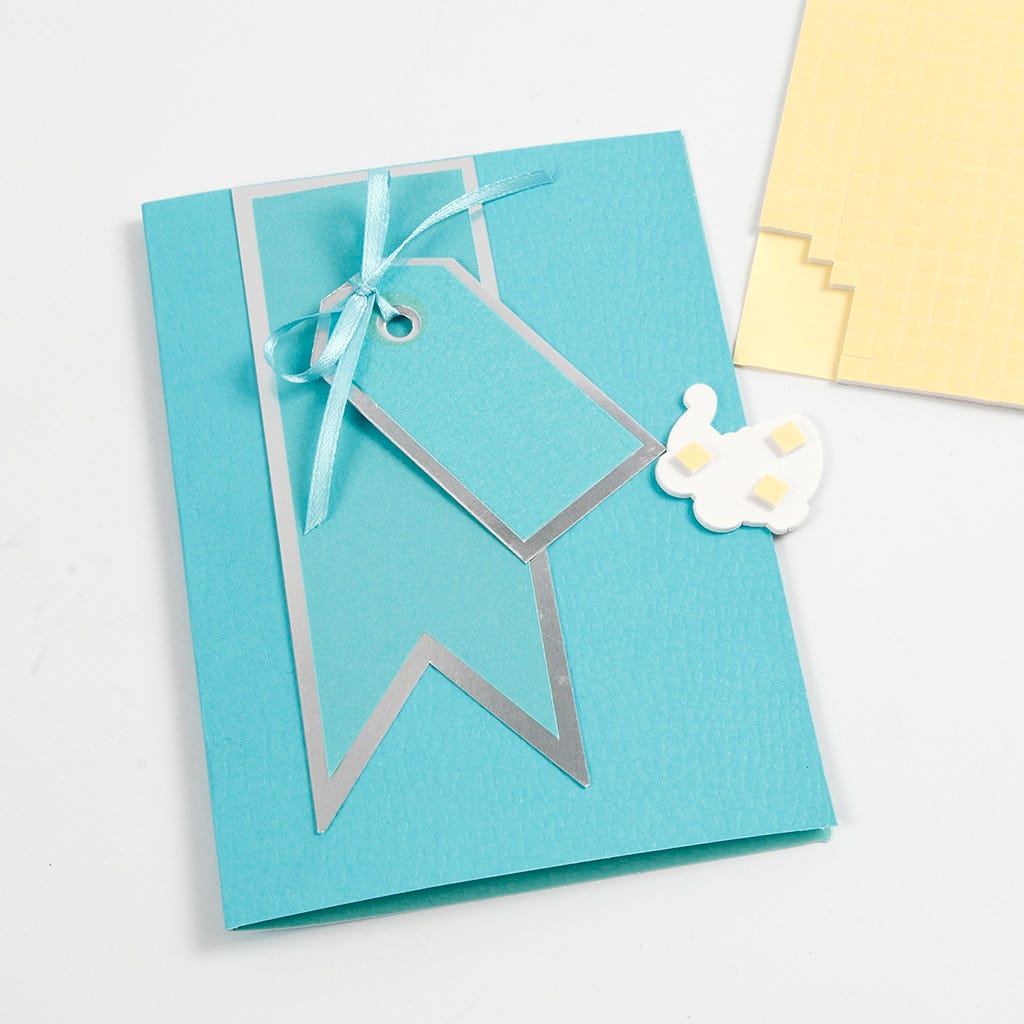 2
Attach a wood veneer sticker (a pram) onto the manilla tag with 3D foam pads and tie a satin ribbon bow to the manilla tag. Attach the manilla tag onto the greeting card.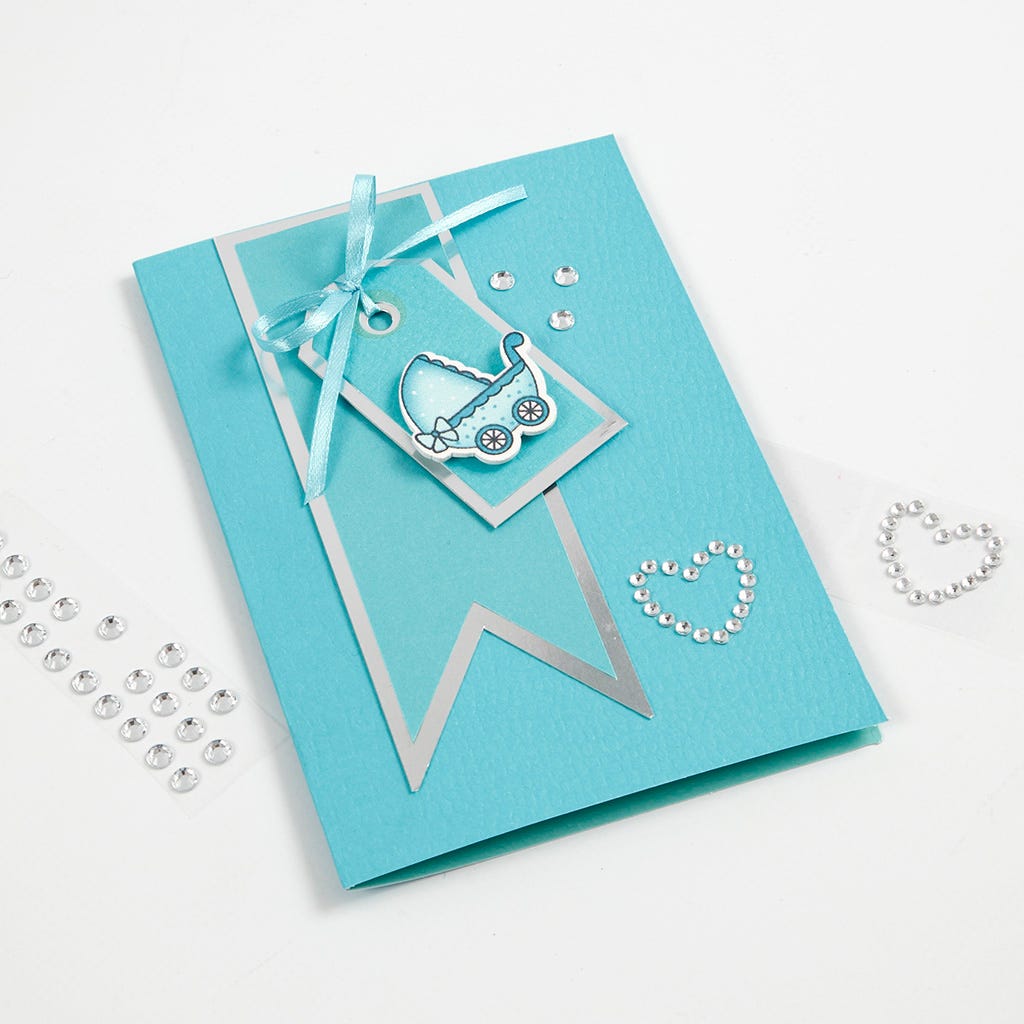 3
Decorate the invitation with rhinestone hearts and rhinestones.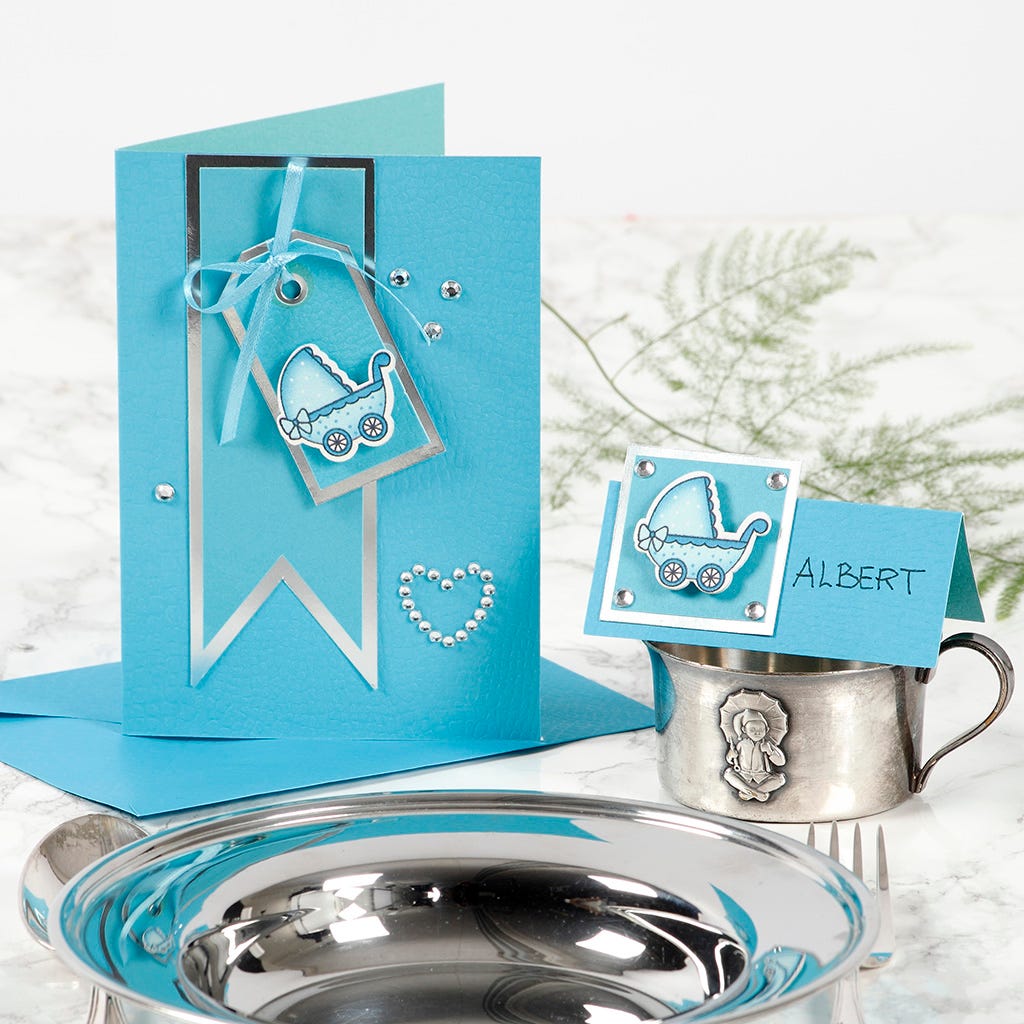 4
See idea No. 14963 for the matching place card.