A Card Wreath with small Tissue Paper Berries
A Card Wreath with small Tissue Paper Berries
Small balls of tissue paper in a closely arranged pattern of red and green are glued onto this card wreath . A decorative bow made from a red piece of natural hemp is attached at the top. How to do it
1.
Use a pair of compasses to draw a circle on a piece of green card. Cut it out. Draw and cut out another circle in the middle of this circle.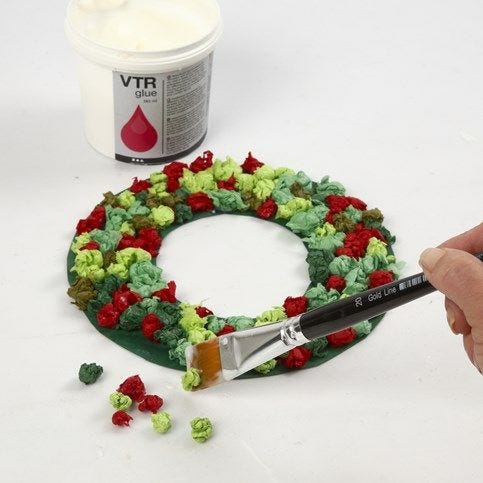 2.
Tear small pieces of tissue paper from the sheets and roll them into small balls. Attach them using VTR glue, spacing them tightly together. Double over a piece of natural hemp and tie a bow around the wreath at the top.