A Candle Holder from white Terracotta painted with Gold and Mother-of Pearl Paint
A Candle Holder from white Terracotta painted with Gold and Mother-of Pearl Paint
These spherical candle holders with a raised harlequin pattern are painted with white mother-of-pearl and gold Art Metal paint respectively.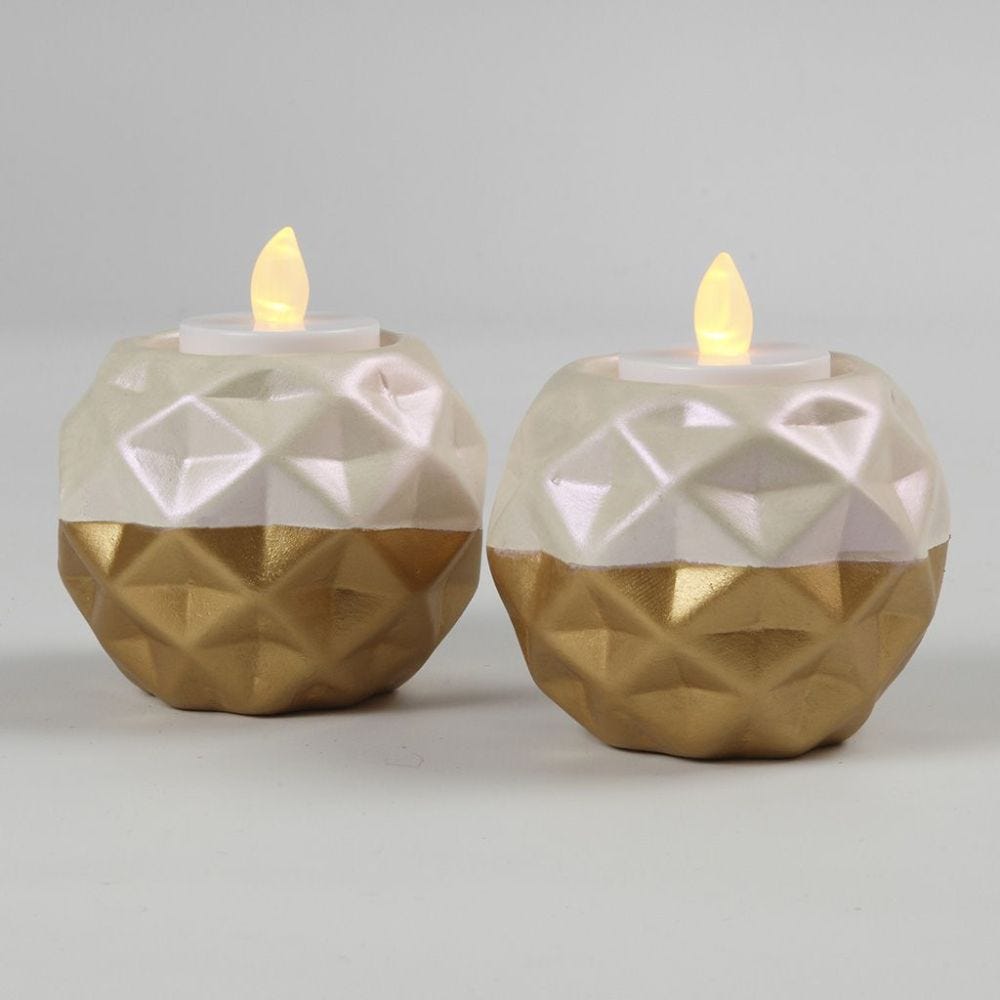 How to do it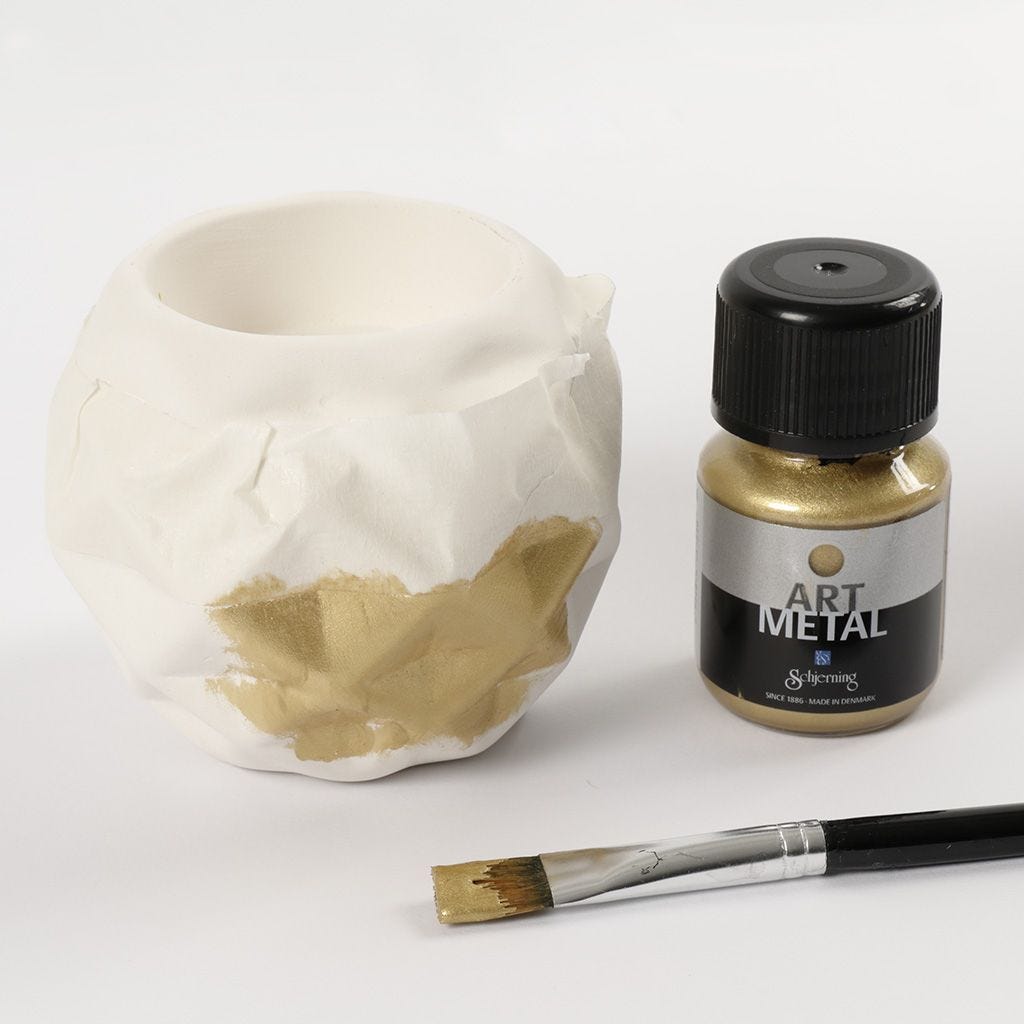 1
Attach masking tape all the way around the middle of the spherical terracotta candle holder. Apply two coats of Art Metal gold paint. Leave to dry between each coat.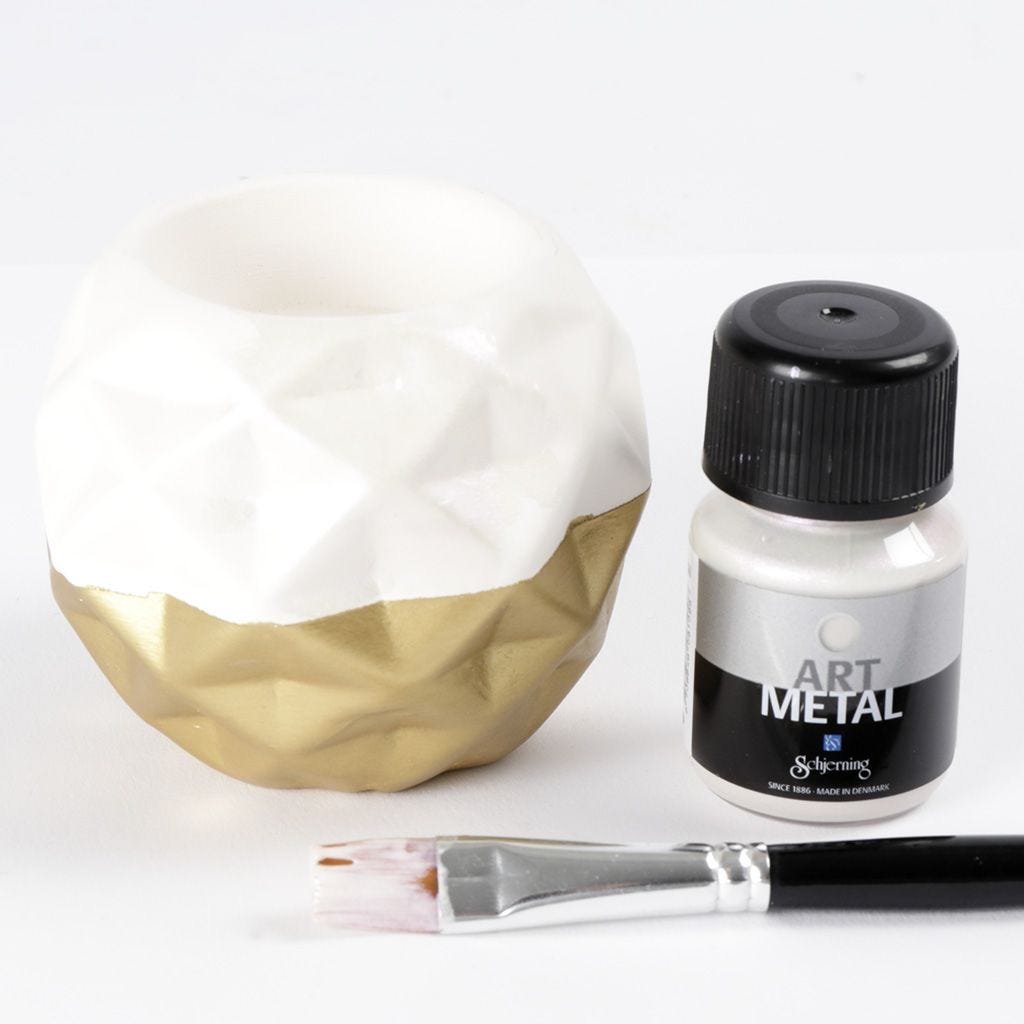 2
Remove the masking tape and paint the rest of the candle holder with Art Metal white mother-of-pearl paint. Like before, apply two coats and leave to dry between each coat.