A Bullet Journal used as a Diary
A Bullet Journal used as a Diary
You can use a Bullet Journal for writing notes, making lists as well as using it as a diary. A Bullet Journal is used for giving an overview of what you are doing, what's going on but also for a relaxing moment in everyday life. Bullet Journal is abbreviated to Bujo.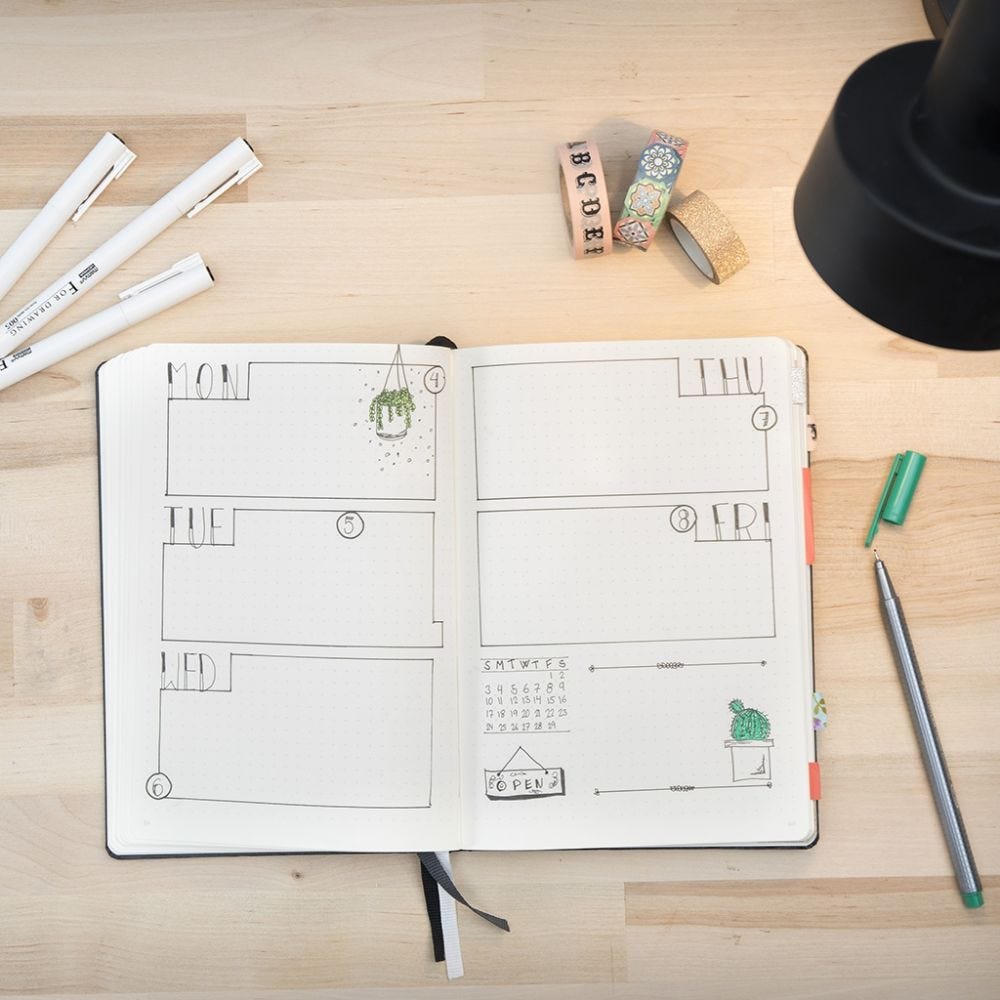 How to do it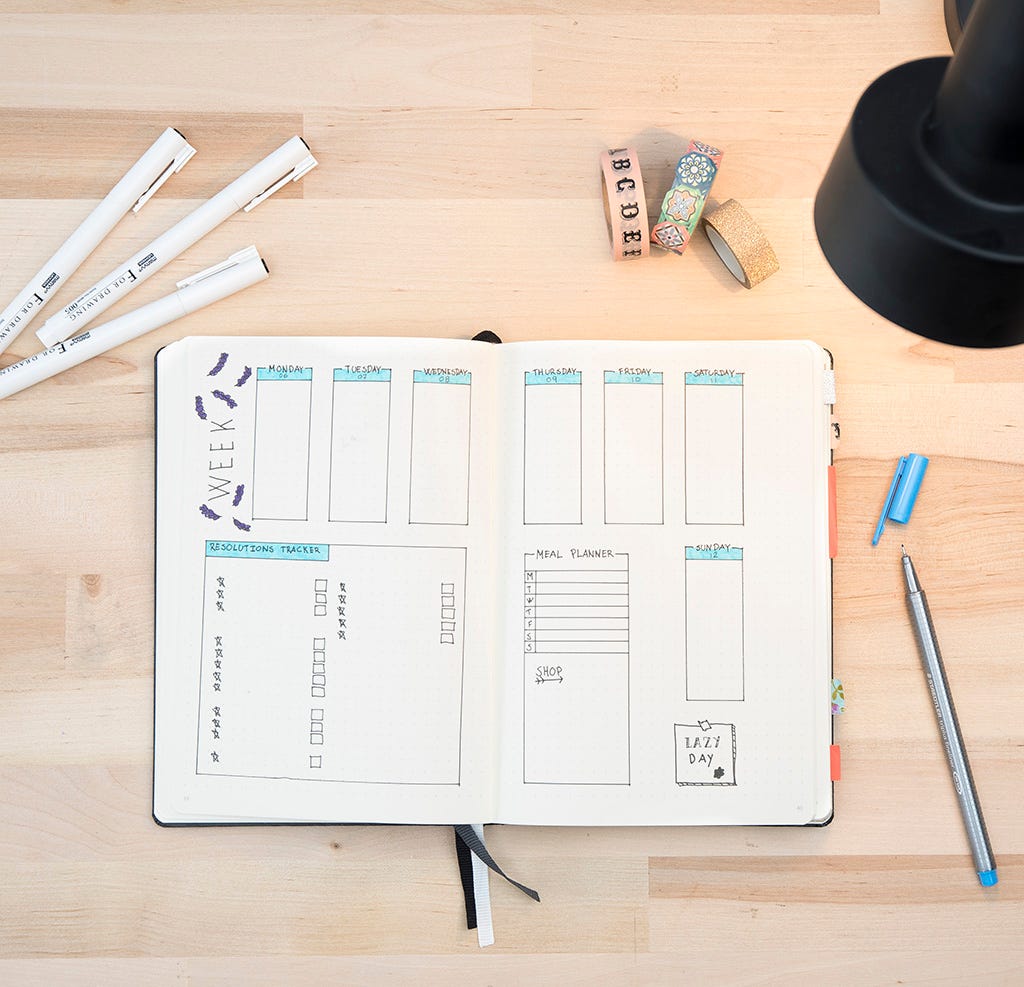 1
Outline the squares with a black marker and a ruler. Colour in the areas that you wish to highlight.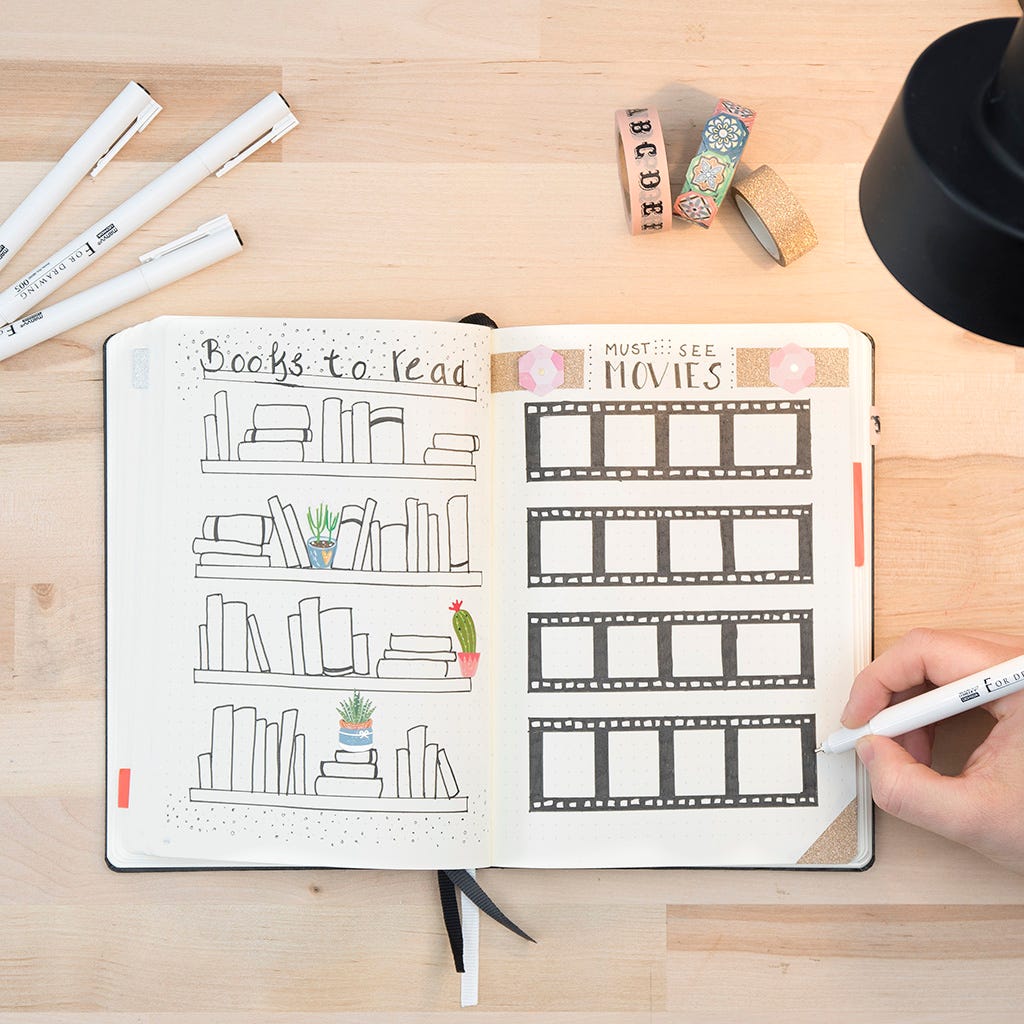 2
Create an overview of the books you want to read and the films you want to watch. Decorate with masking tape and stickers.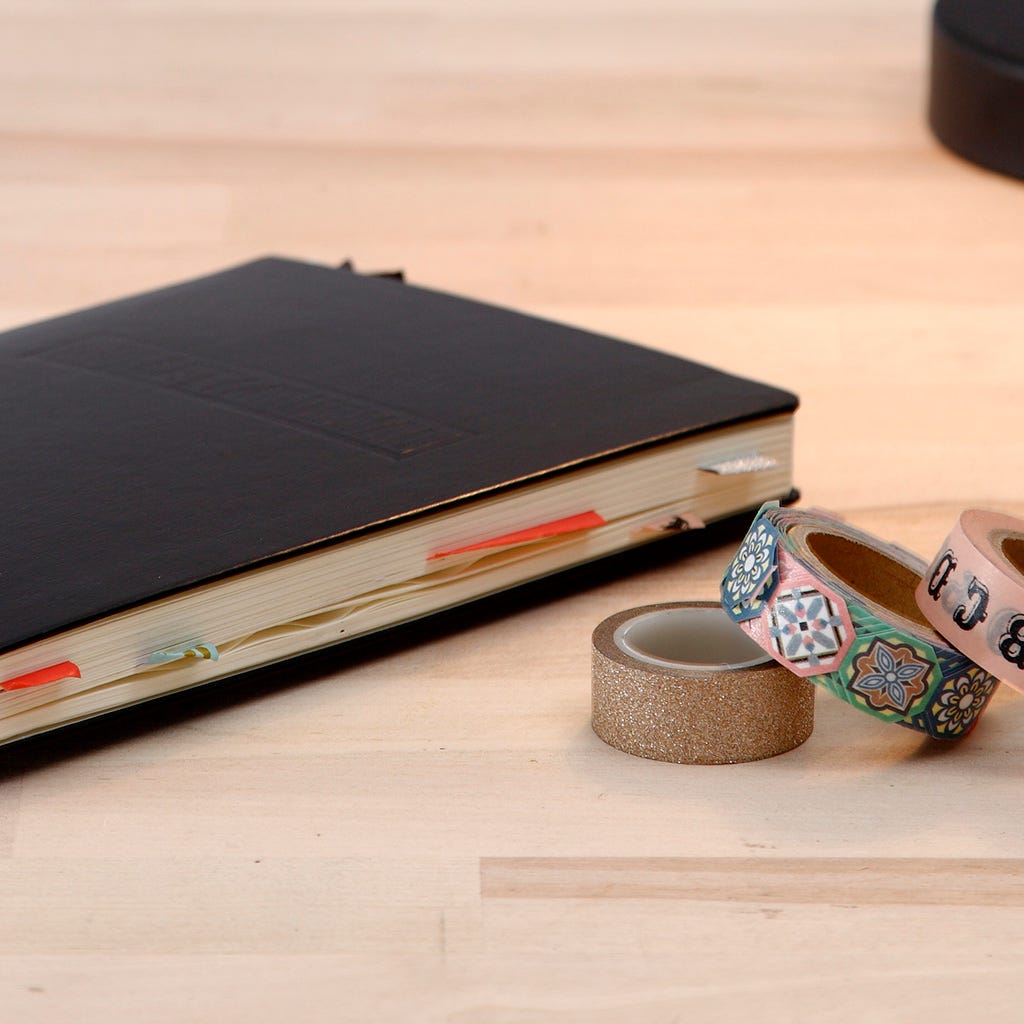 3
A TIP: Use masking tape for making markers thus organising your bullet journal.
Copyright © 2013-present Creativ Company Ltd. All rights reserved | 2 Pine Court | Kembrey Park | Swindon | Wiltshire | SN2 8AD | 01793 616 068 | admin@cc-craft.co.uk