A braided Bracelet with a varnished Metal Pendant
A braided Bracelet with a varnished Metal Pendant
This bracelet is braided with waxed cotton cord on either side of a colour varnished metal pendant.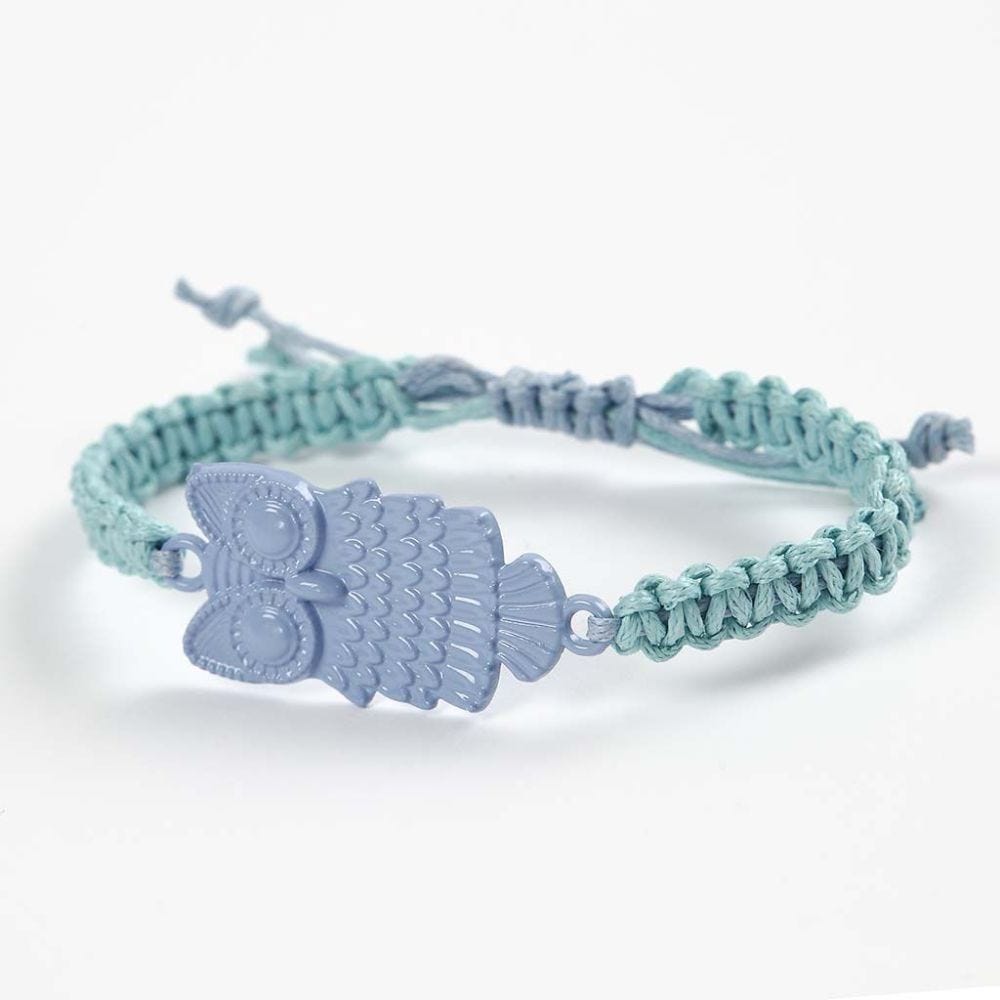 How to do it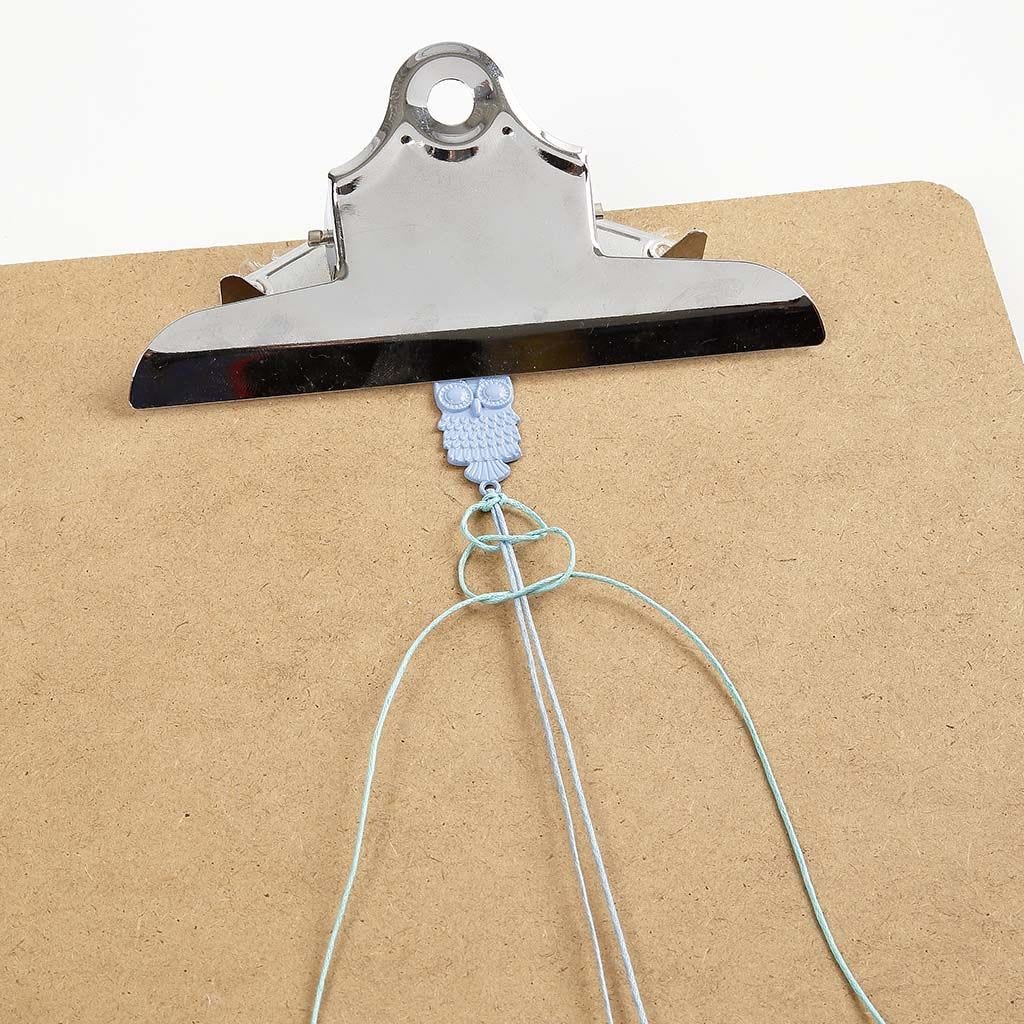 1
Cut 2 x 1 m and 2 x 3 m pieces of waxed cotton cord (a different colour for each length). Feed one of the short cords through one of the pendant's two eyelets, arranging it in a doubled-over fashion. Secure the pendant on a clip board. Braid around the doubled-over cord with one of the long cords.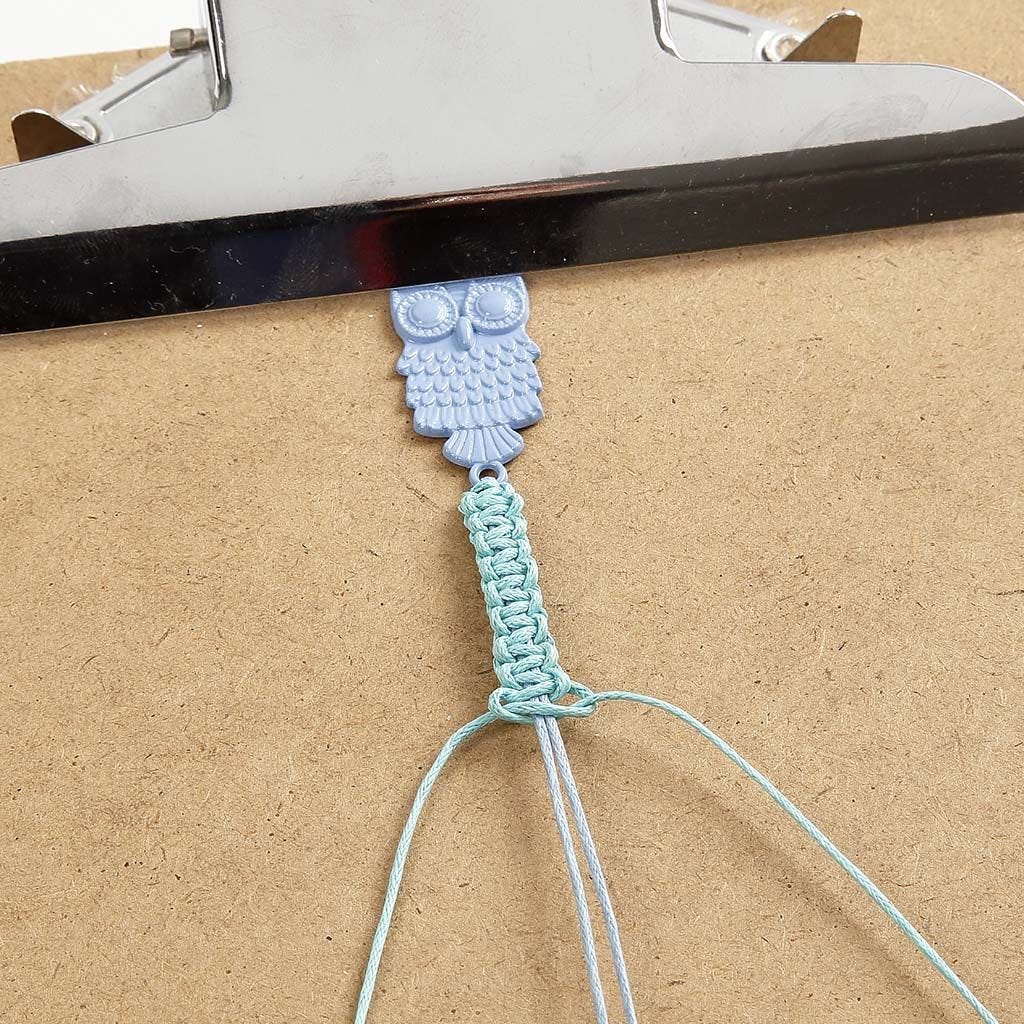 2
Braid until the desired length from the pendant's eyelet; here approx. 5cm. (See idea No. 12499 on our jewellery school for help with the technique).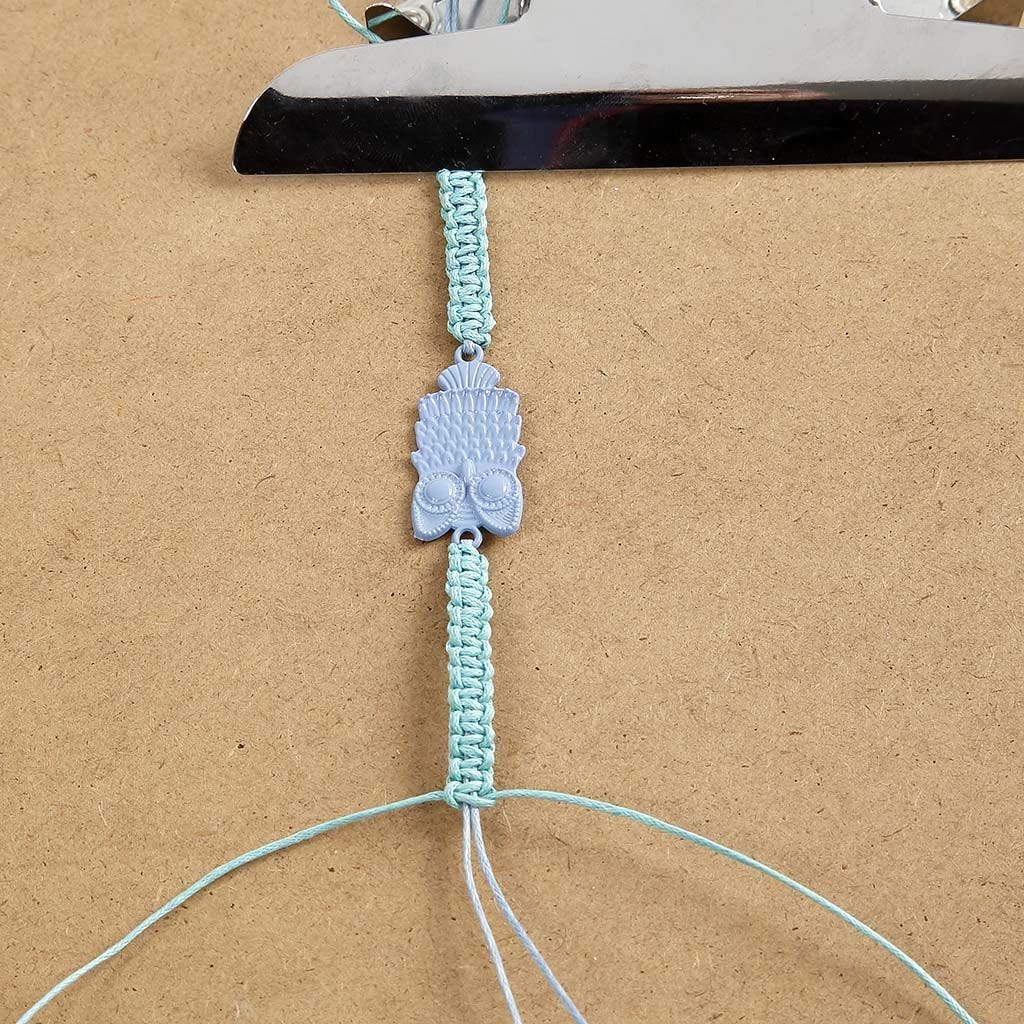 3
Turn the pendant upside down. Feed the other short cord through the eyelet. Repeat the braiding around the doubled-over cord with the second long cord until the same length is reached.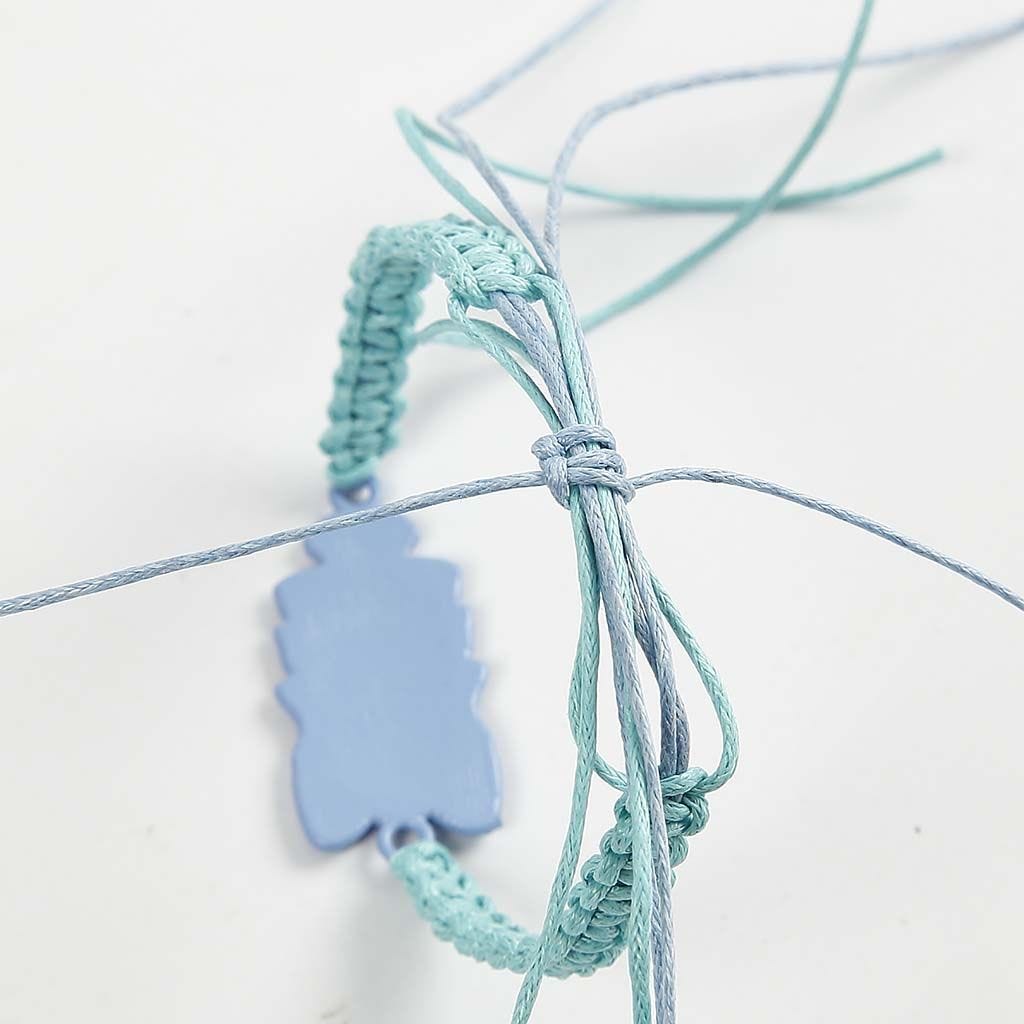 4
Finish: Arrange all the cords in parallel and braid an extra piece of cord over the middle cords.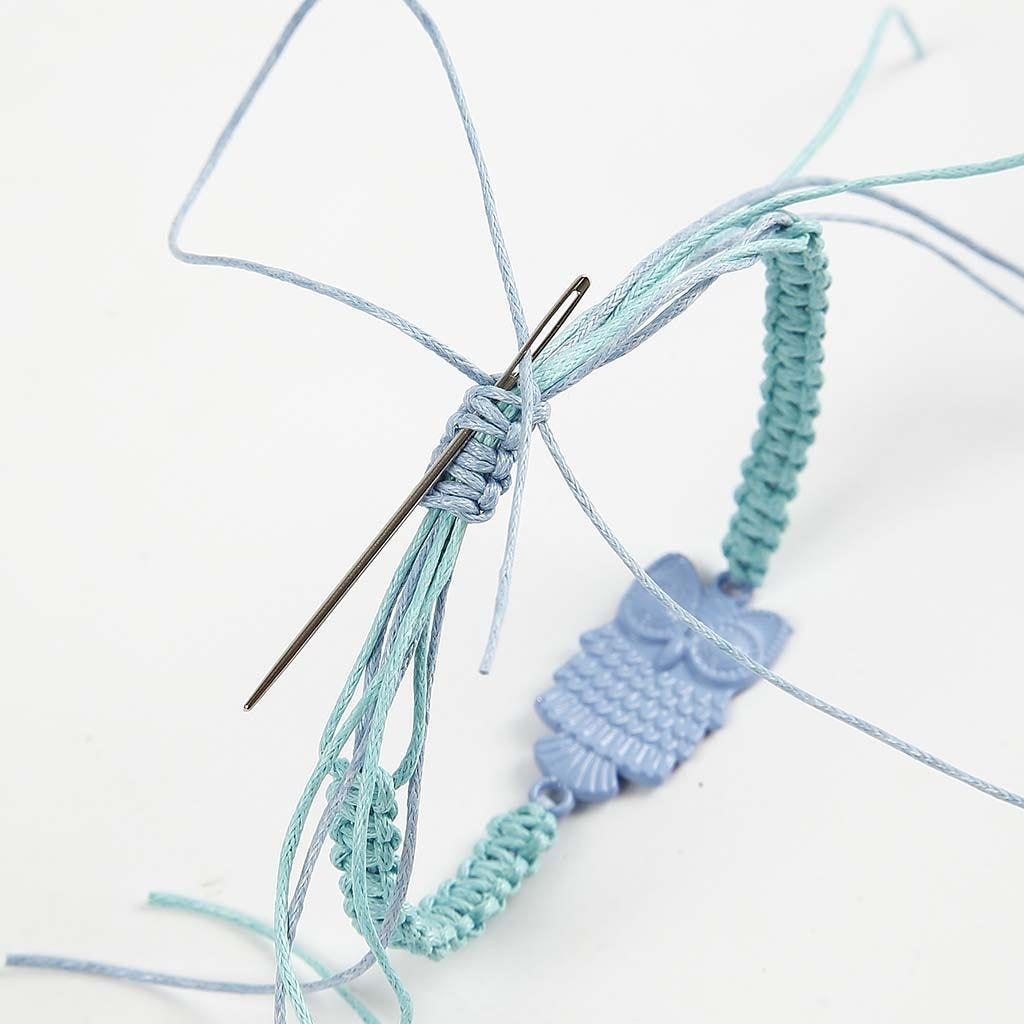 5
Secure the ends of the extra piece of cord underneath the finished braided section using a cross stitch needle.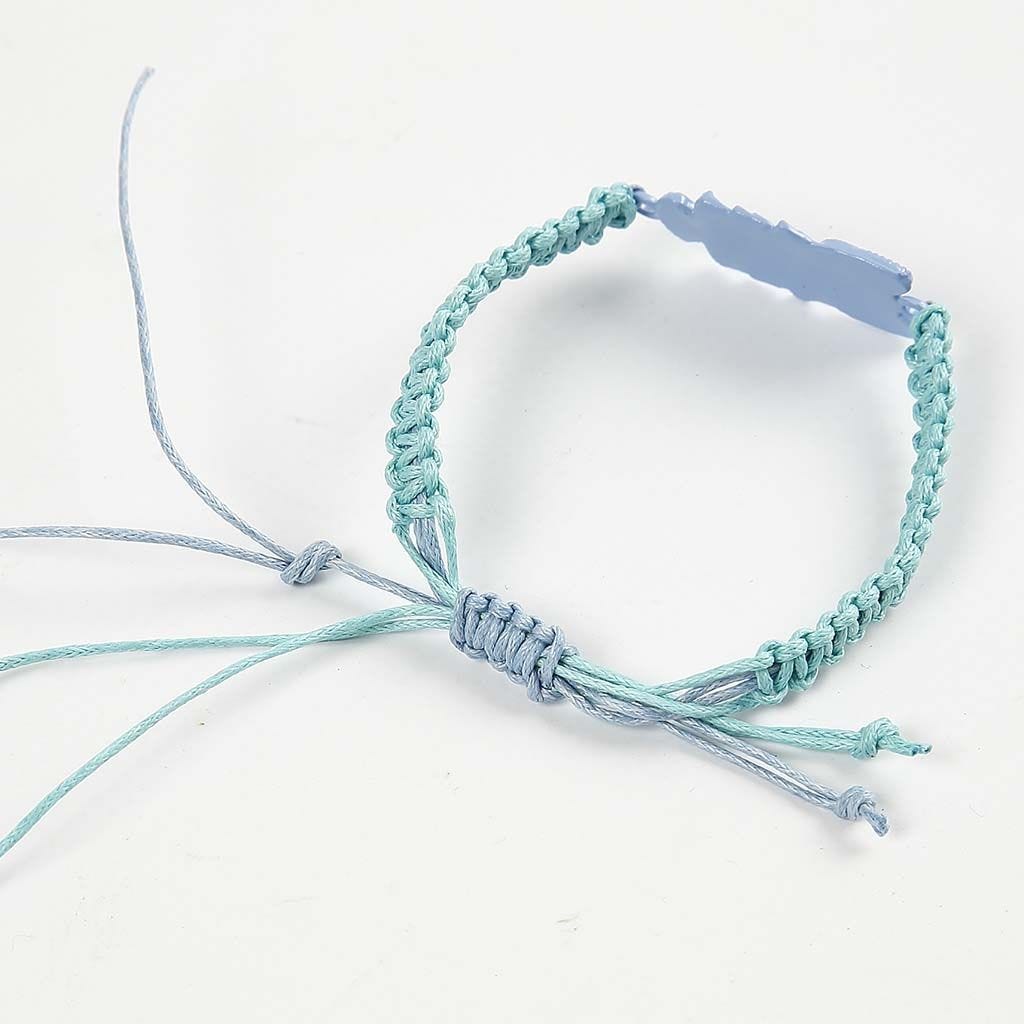 6
Gather all ends in pairs, tie a knot and trim.