A blue Menu Card with a punched-out Butterfly
A blue Menu Card with a punched-out Butterfly
Introduce butterflies to the table with a home-made menu card decorated with a punched-out vellum paper butterfly. The vellum paper butterfly has a shiny shadow made from deco foil.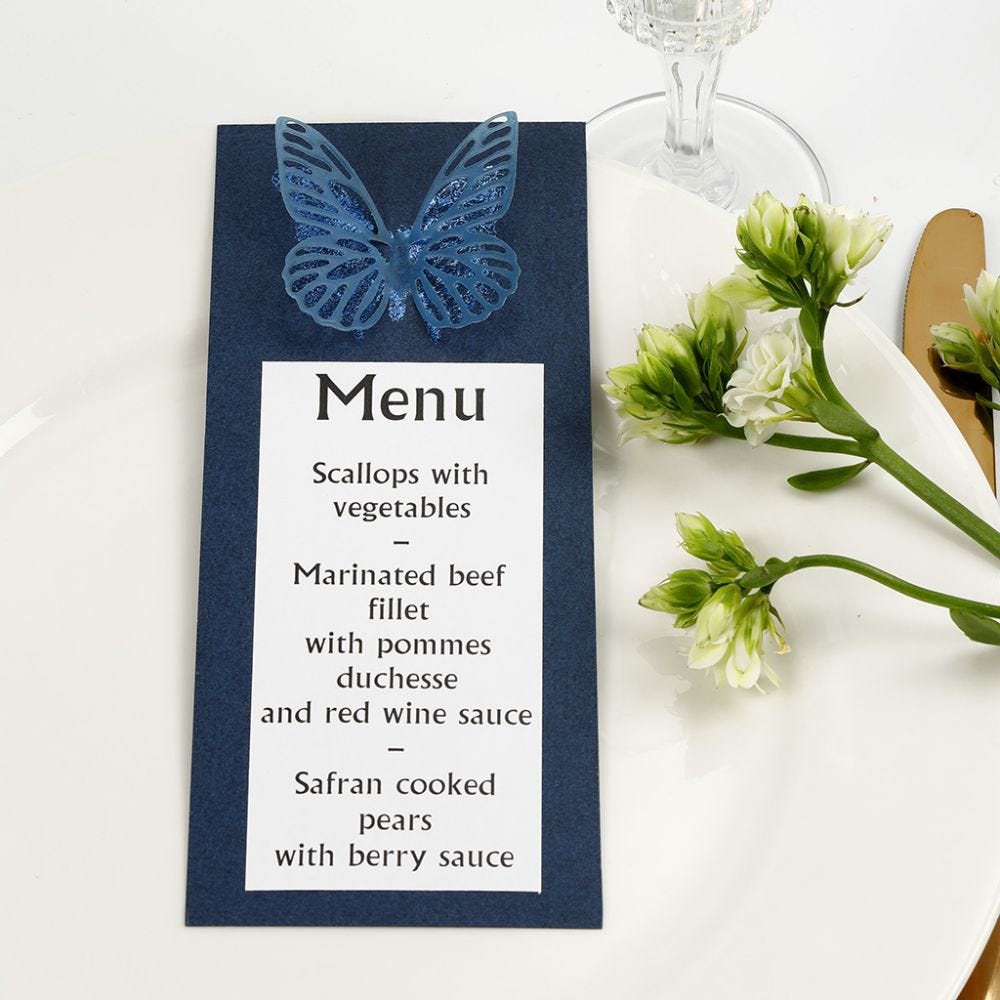 How to do it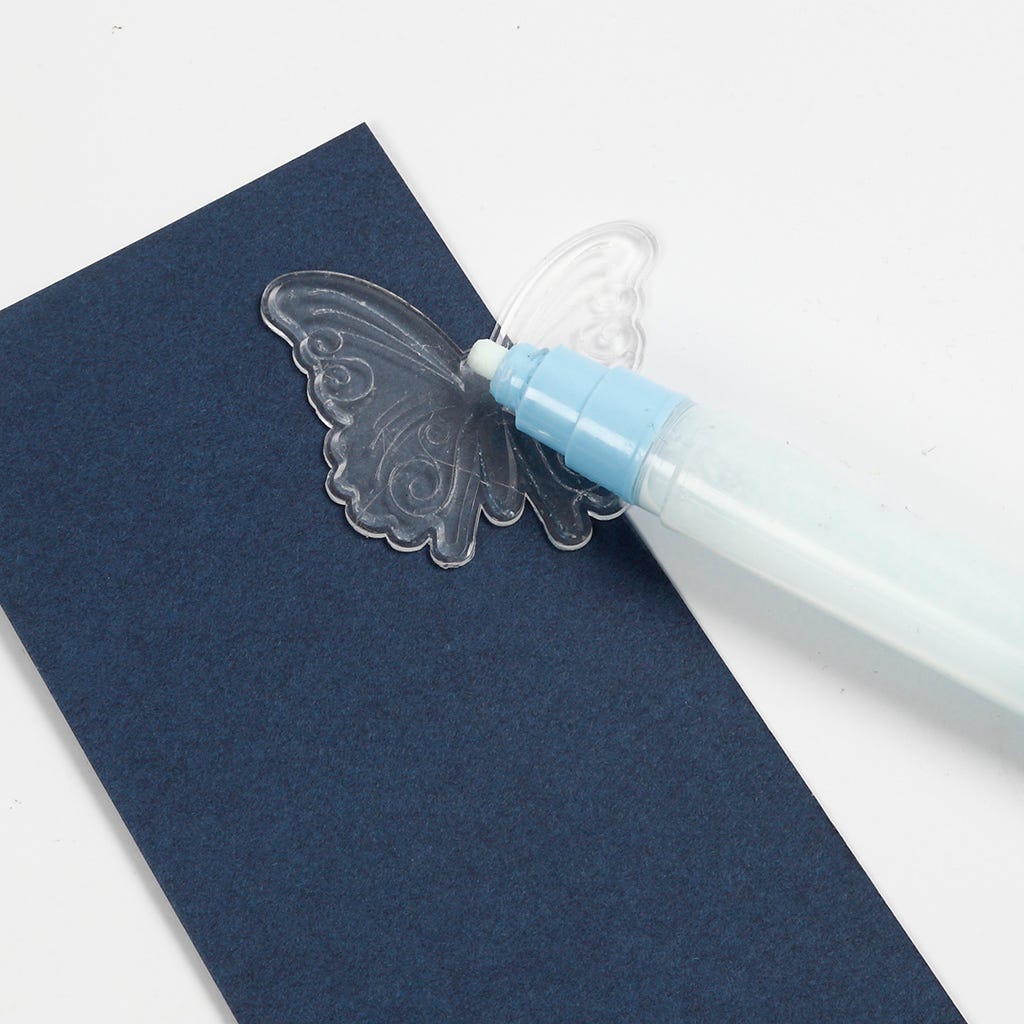 1
Cut a 7.5 x 18 cm piece of card. Use a glue pen to apply glue across the lines of the silicone stamp with the butterfly design. Turn over the stamp and press it onto the top half of the card.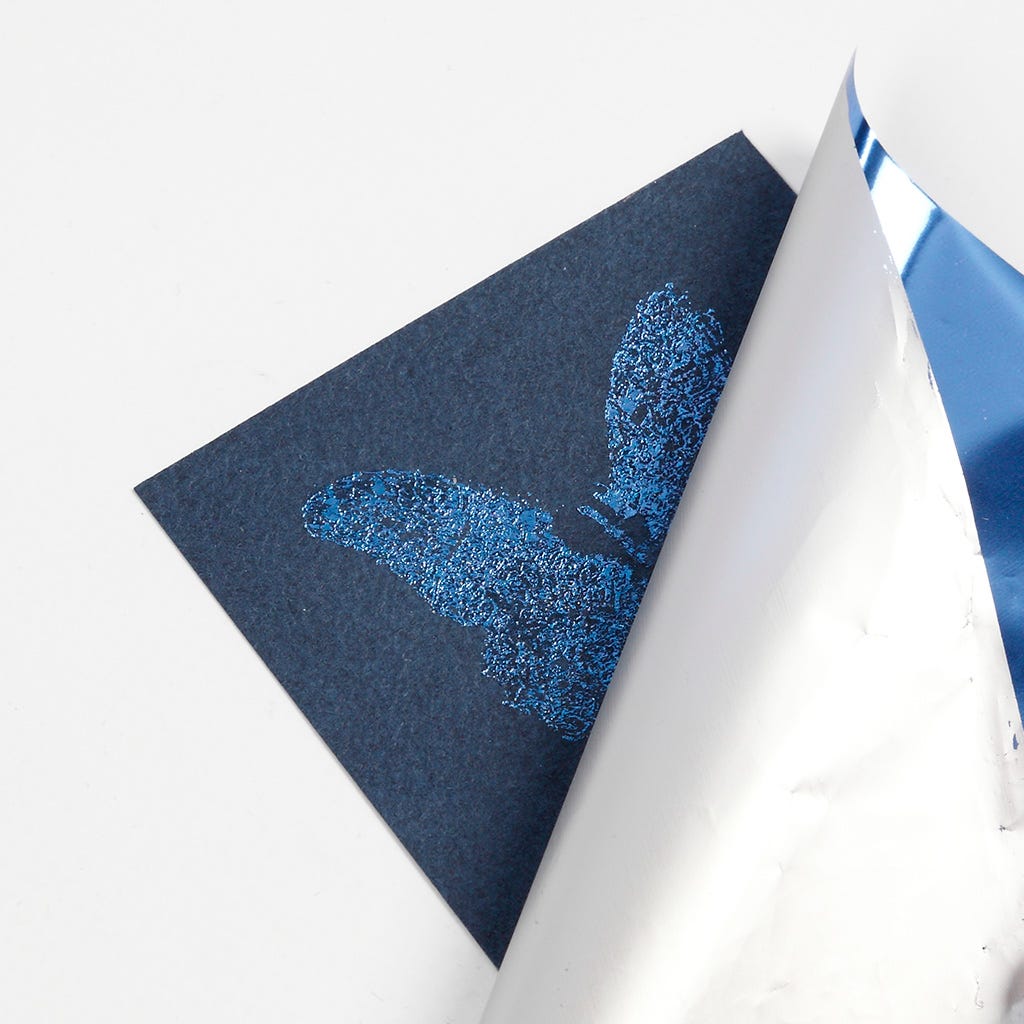 2
Leave the glue print until it is tacky; i.e. it's still sticky but doesn't stick to the fingers when touched. Place the deco foil on top and rub hard to attach it onto the glue. Carefully remove the deco foil sheet.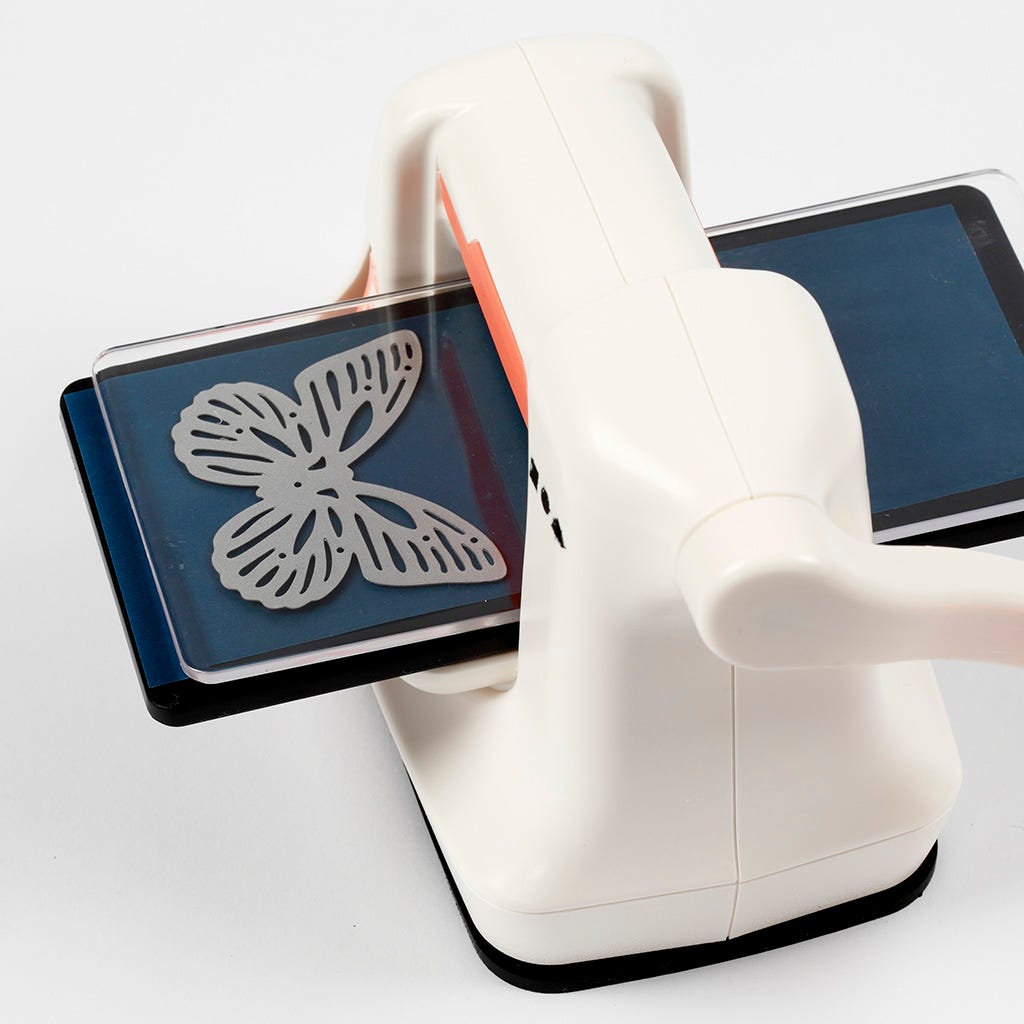 3
Punch out a butterfly from vellum paper. Use cutting plate C underneath and base plate B on top.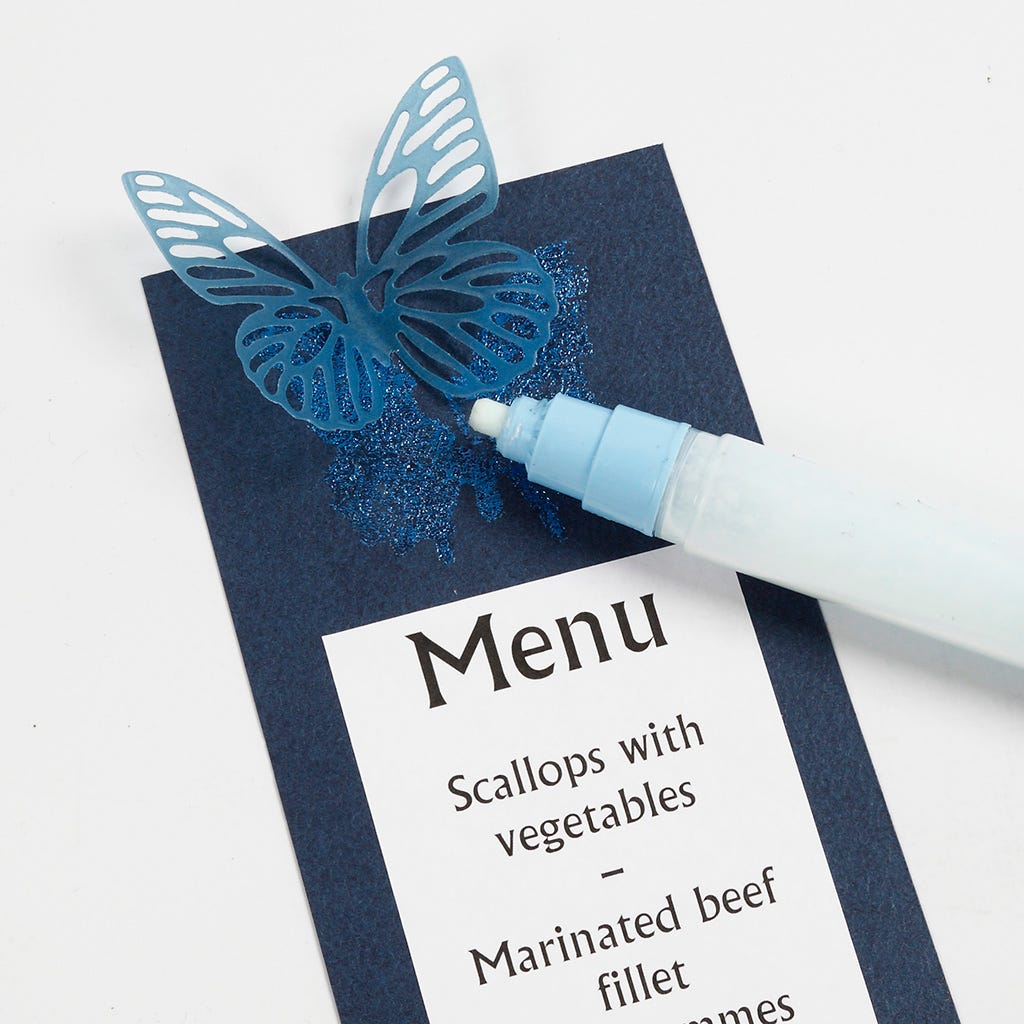 4
Glue the body of the vellum paper butterfly onto the menu card on top of the deco foil butterfly. Print out the menu text and glue it onto the menu card.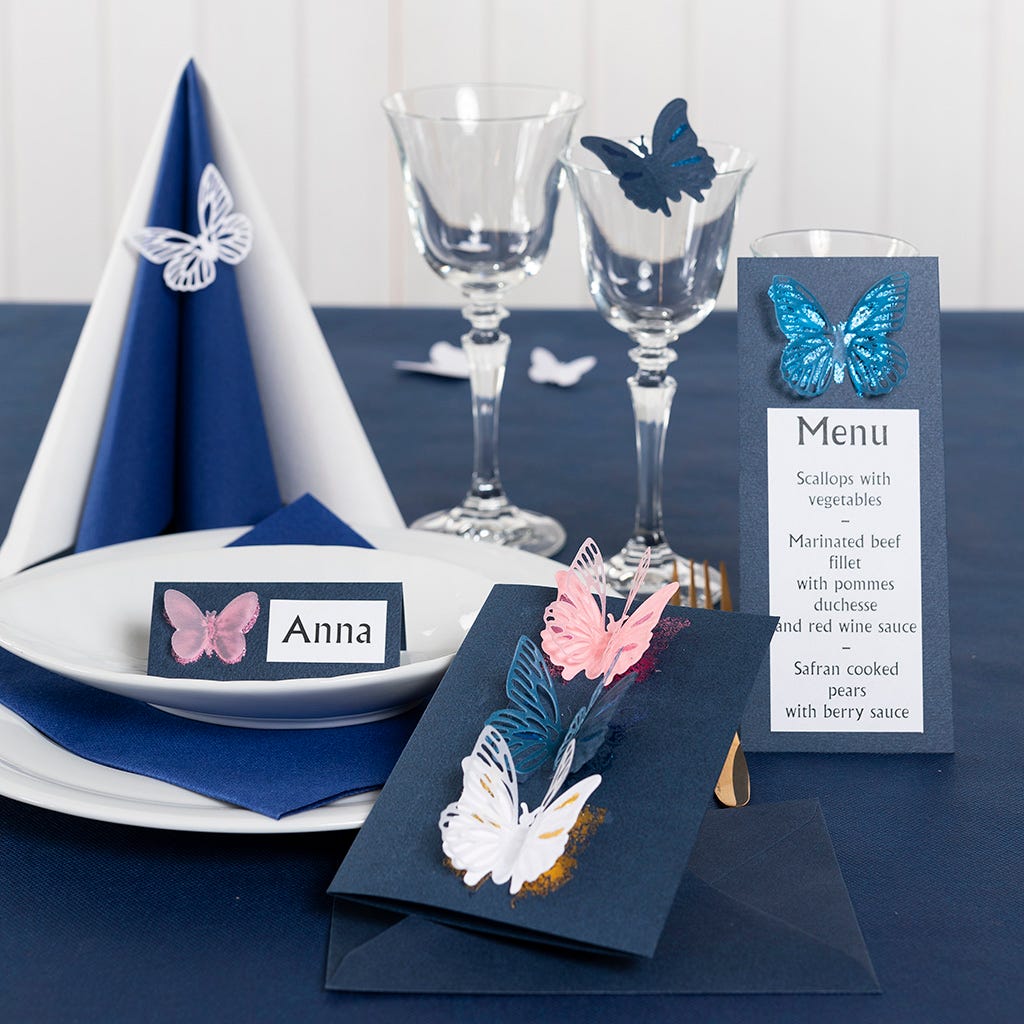 5
See our matching ideas: Invitation 15335 Place card 15381
Copyright © 2013-present Creativ Company Ltd. All rights reserved | 2 Pine Court | Kembrey Park | Swindon | Wiltshire | SN2 8AD | 01793 616 068 | admin@cc-craft.co.uk