A black-painted Fabric Mummy wound with Silk Clay
A black-painted Fabric Mummy wound with Silk Clay
This mummy is made from a fabric doll which is painted black, and wound with white Silk Clay when dry. The eyes are made from small, white Silk Clay balls. A black waterproof permanent marker is used to draw the pupils.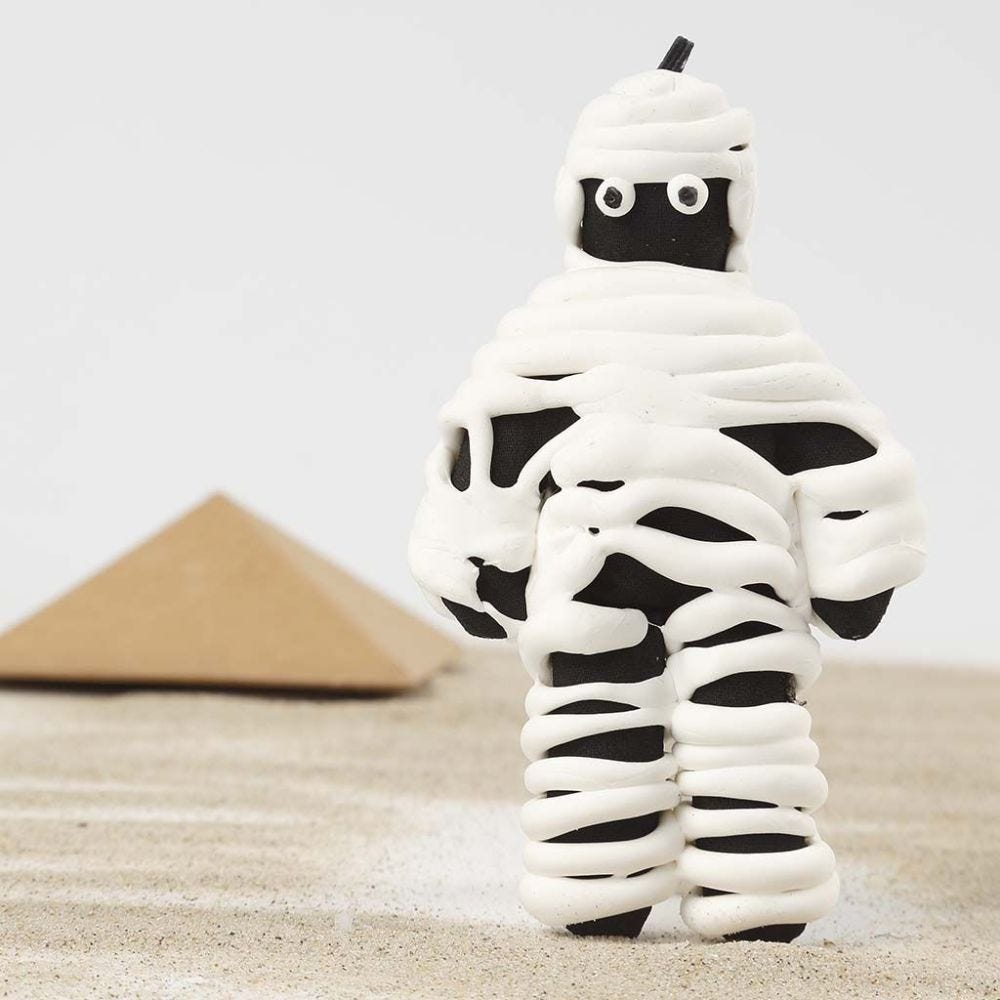 How to do it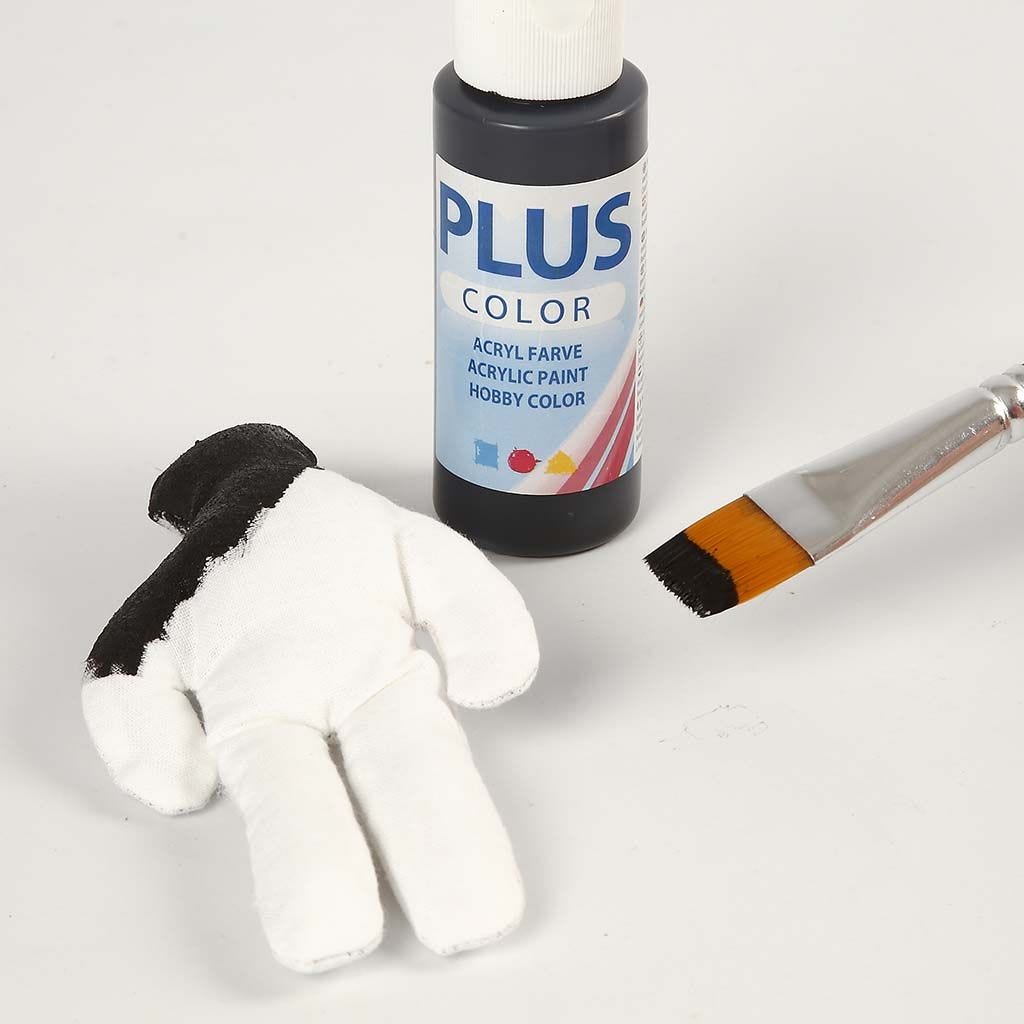 1
Paint the doll with black Plus Color craft paint and leave to dry.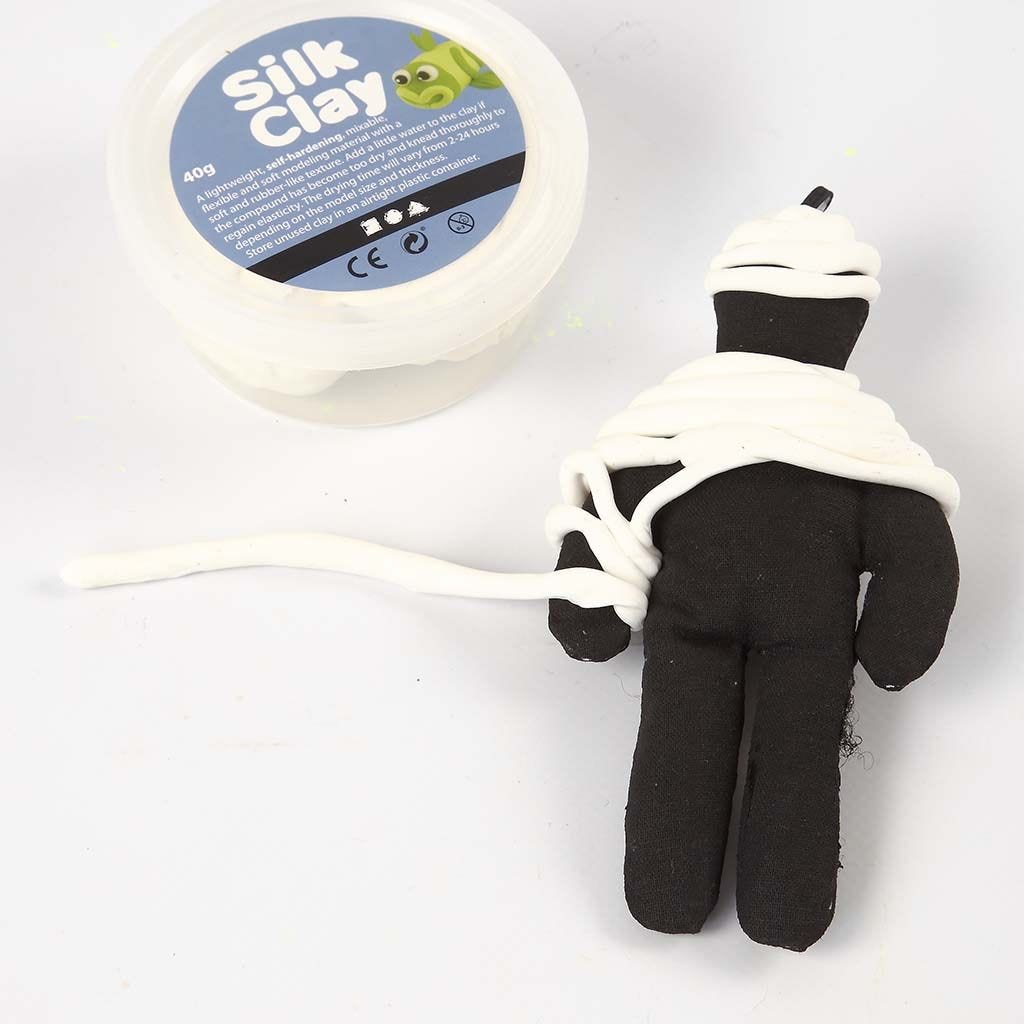 2
Roll Silk Clay into long strips and cover the doll like a mummy with the strips.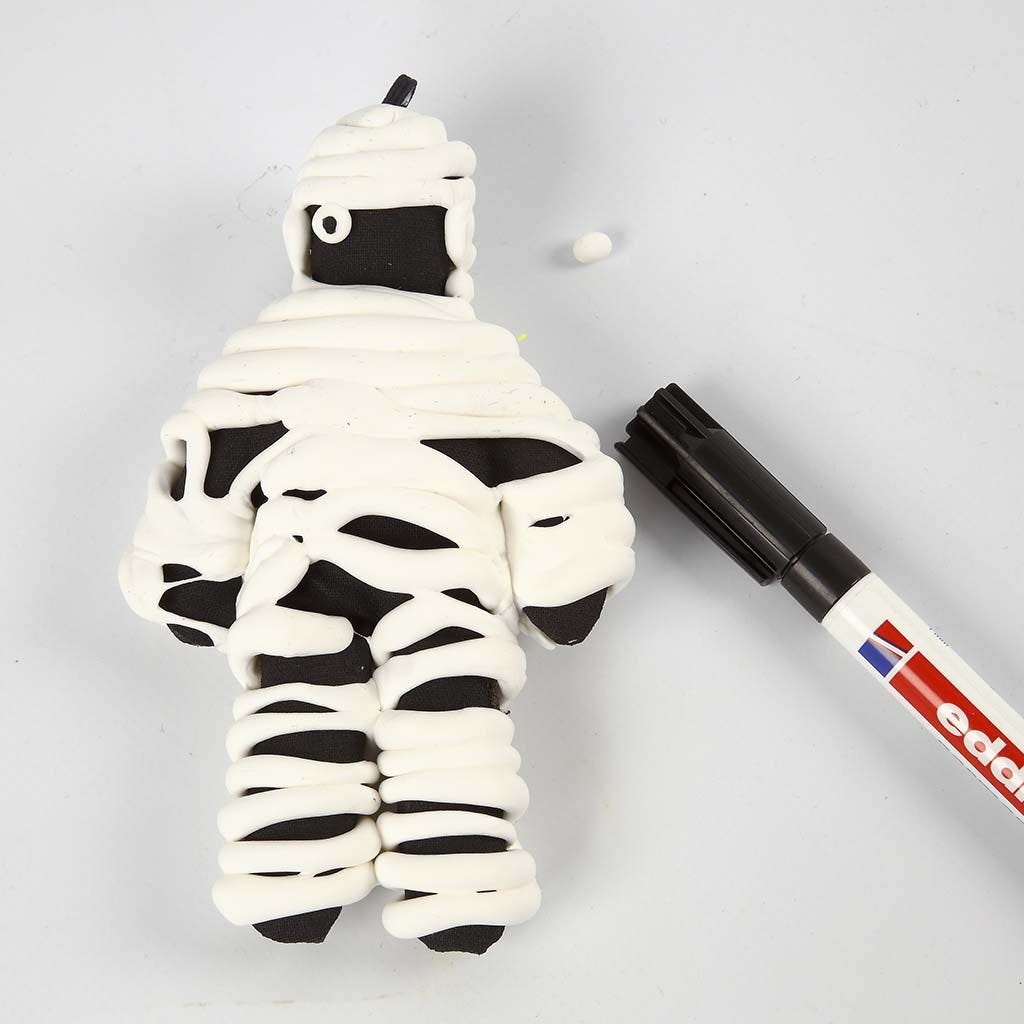 3
Roll two small white Silk Clay balls and push them onto the doll's head. Draw a black pupil on each eye using a waterproof, permanent marker.