A black Necklace with a Freshwater Pearl & a Metal Charm Pendant
A black Necklace with a Freshwater Pearl & a Metal Charm Pendant
Each of the black necklaces have pendants made from an eye pin with a metal charm, a freshwater pearl, a bead cap and a spacer bead.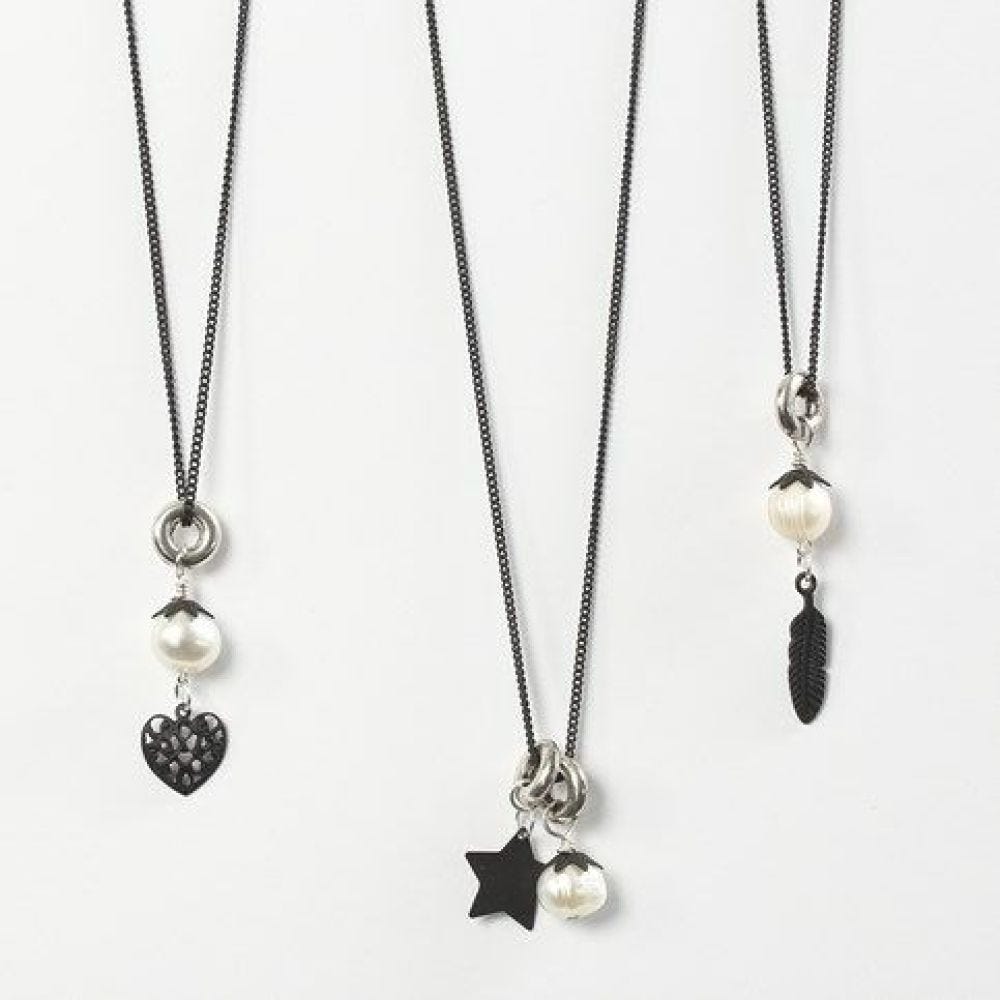 How to do it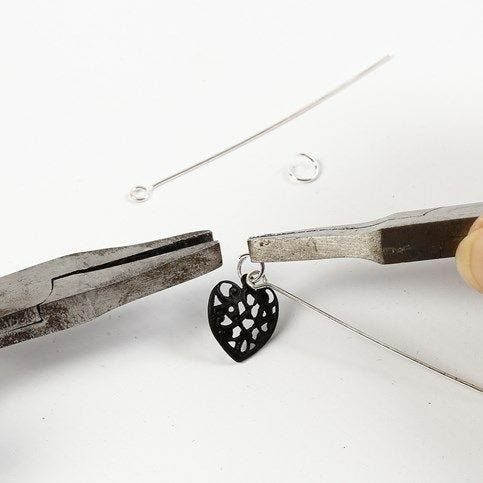 1.
Insert a round jump ring to the loop on the metal heart and then attach it in the eye pin.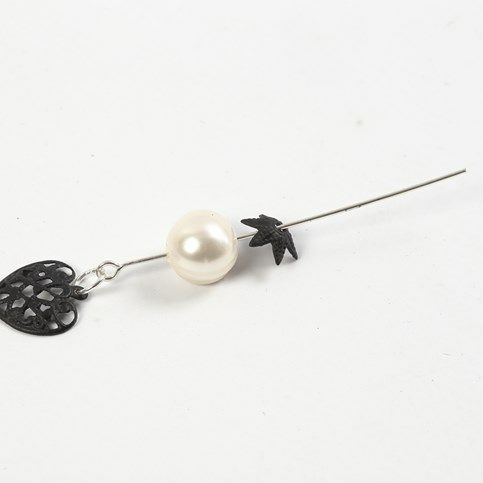 2.
Put a freshwater pearl and a bead cap onto the eye pin.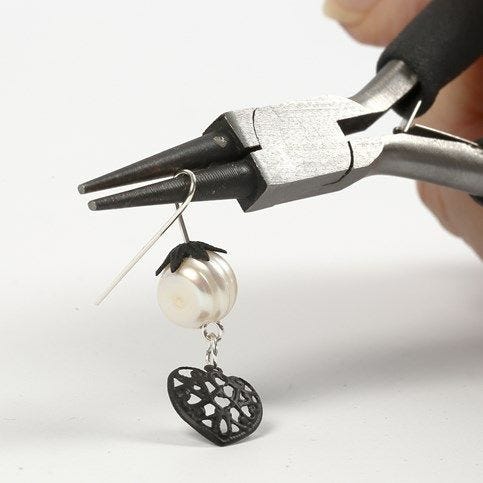 3.
Twist to form a loop on the eye pin a couple of mm from the bead cap. NB: Place it with the pin as axis. Use round nose pliers.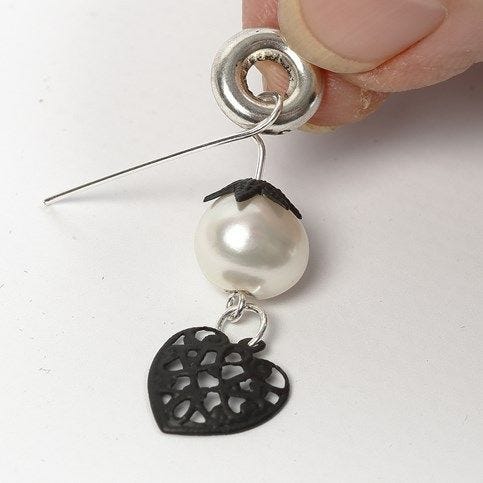 4.
Attach a spacer bead to the loop.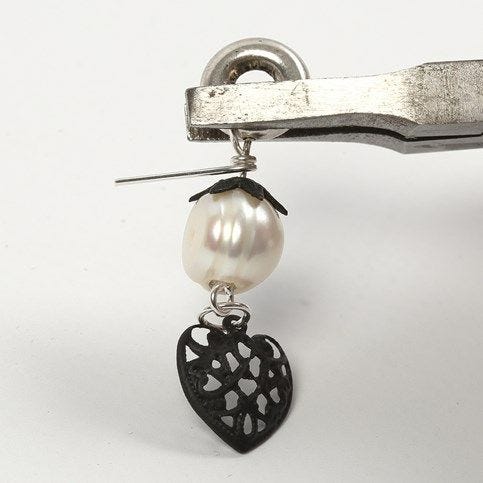 5.
Use flat nose pliers to hold onto the pendant's spacer bead whilst tightly twisting the pin around itself. Cut off the excess pin with side cutters.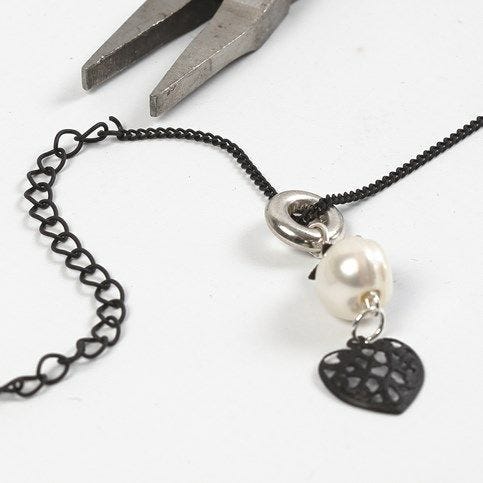 6.
Use pliers for opening one of the big chains on the necklace. Pull the finished pendant onto the necklace.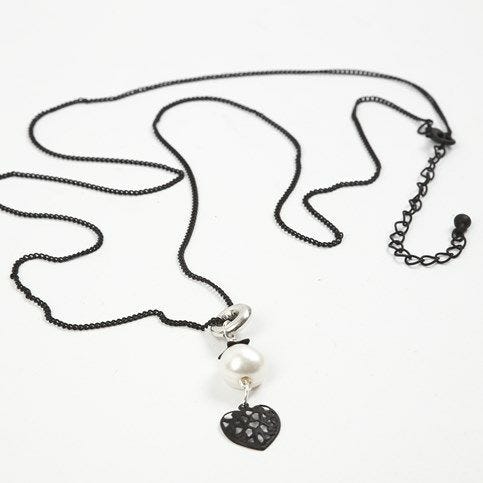 Copyright © 2013-present Creativ Company Ltd. All rights reserved | 2 Pine Court | Kembrey Park | Swindon | Wiltshire | SN2 8AD | 01793 616 068 | admin@cc-craft.co.uk