A bamboo chopping board decorated with a pyrography tool
A bamboo chopping board decorated with a pyrography tool
Make personalised chopping boards from bamboo by writing text and drawing designs with a pyrography tool.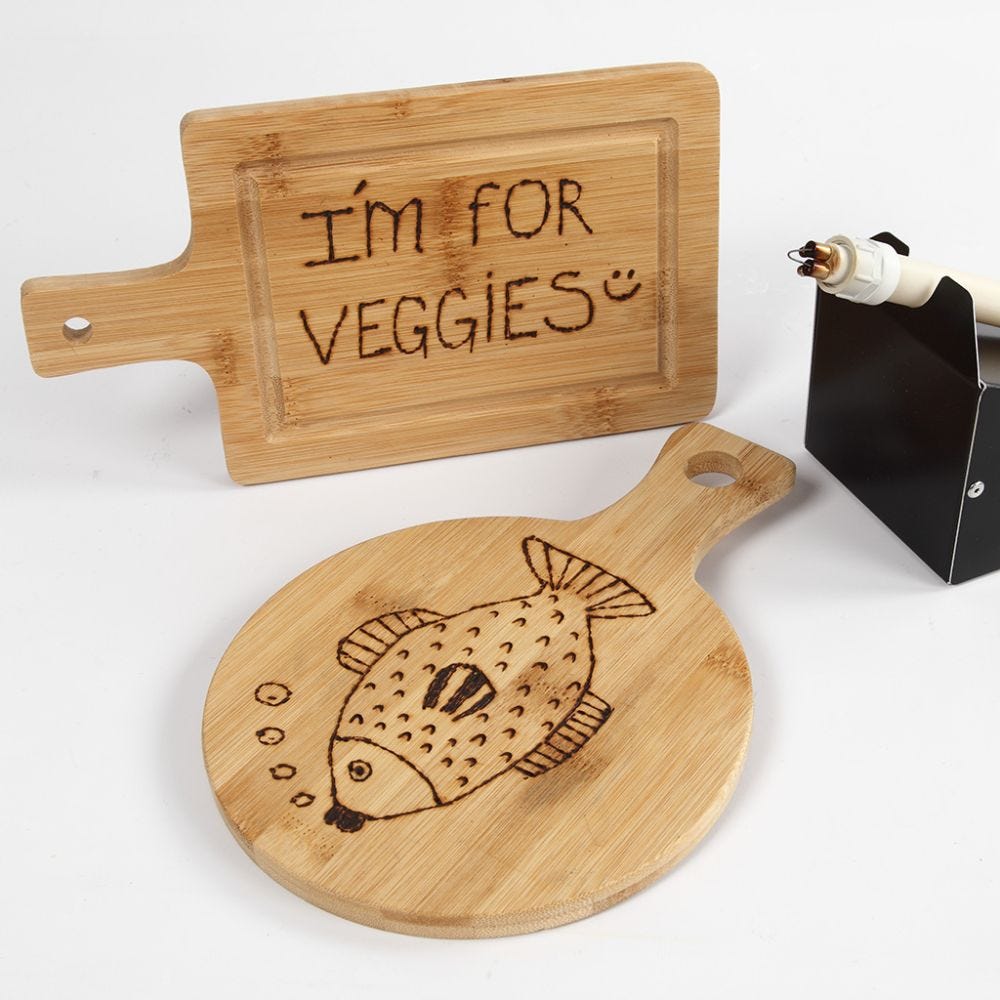 How to do it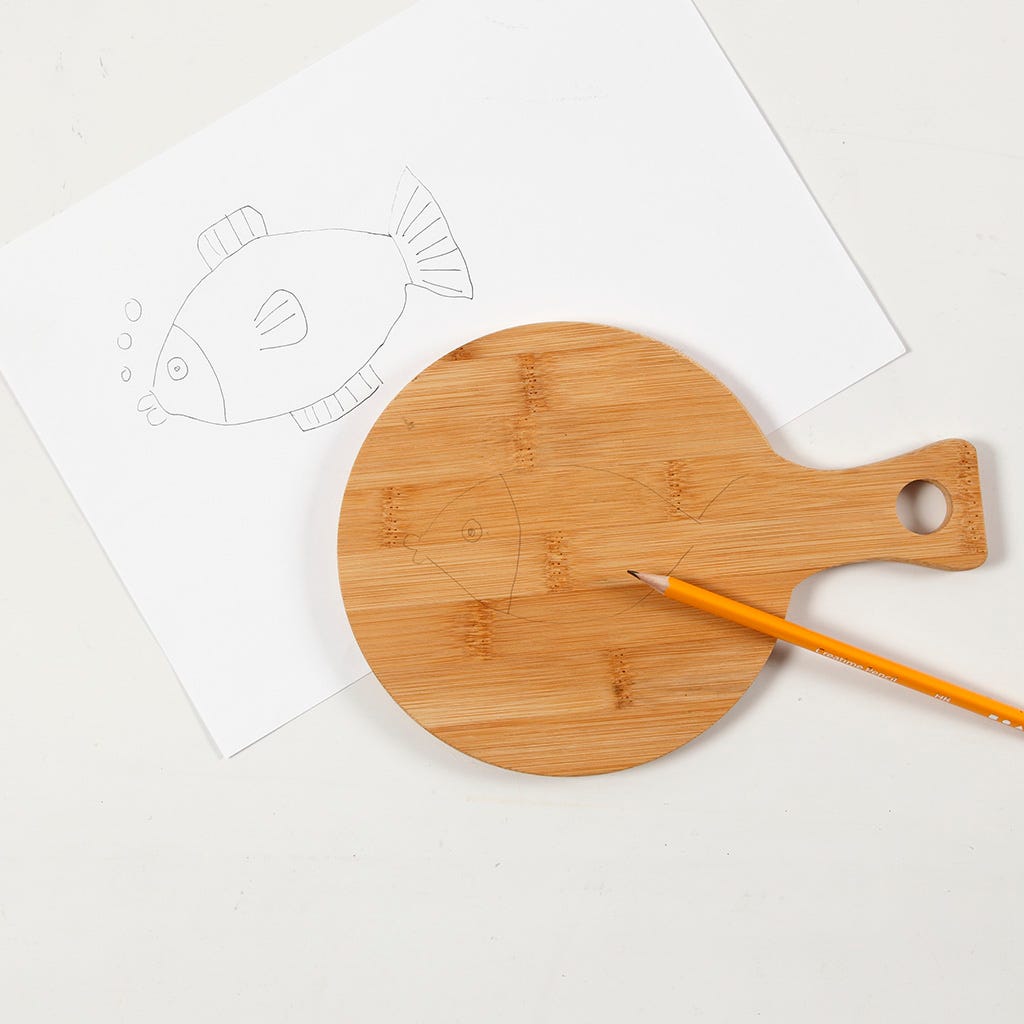 1
Make a rough sketch of your chosen design on a piece of paper. Then copy your design lightly onto the surface of the bamboo using a pencil.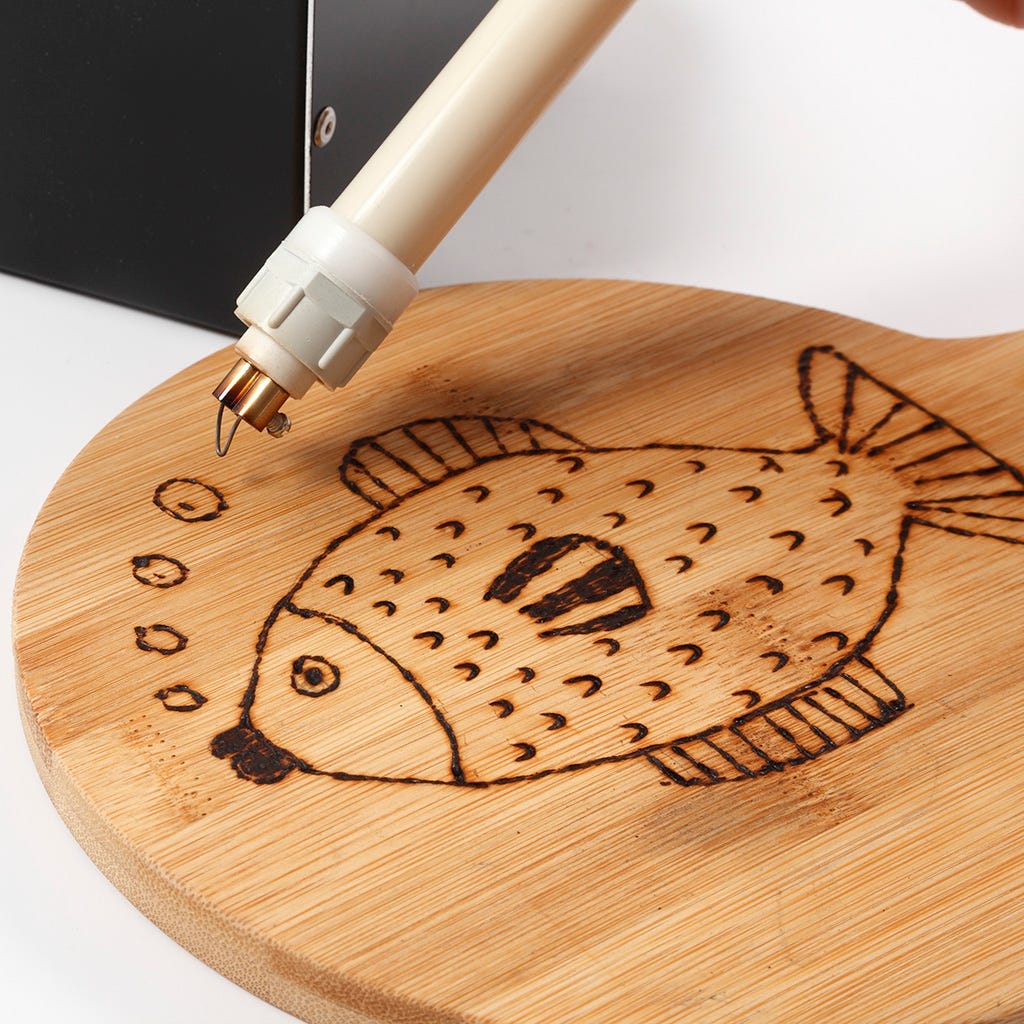 2
Draw designs with the pyrography tool onto the surface with slow movements.
A tip:
Use the tip of the pyrography tool to make branded patterns.
Copyright © 2013-present Creativ Company Ltd. All rights reserved | 2 Pine Court | Kembrey Park | Swindon | Wiltshire | SN2 8AD | 01793 616 068 | admin@cc-craft.co.uk